ATLANTA — Tropical Storm Fred made landfall Monday afternoon near Cape San Blas, Florida on the panhandle. It moved in with 65 mph winds as a tropical storm. We have two other storms in the tropics we're tracking: Grace and Henri.
Tropical Depression Fred:
Fred has moved inland along the Florida panhandle at Cape San Blas. It will move into northwest Georgia Tuesday, bringing with it the threat of heavy rain, gusty winds, and an isolated tornado.
The track for Fred takes the remnants right through North Georgia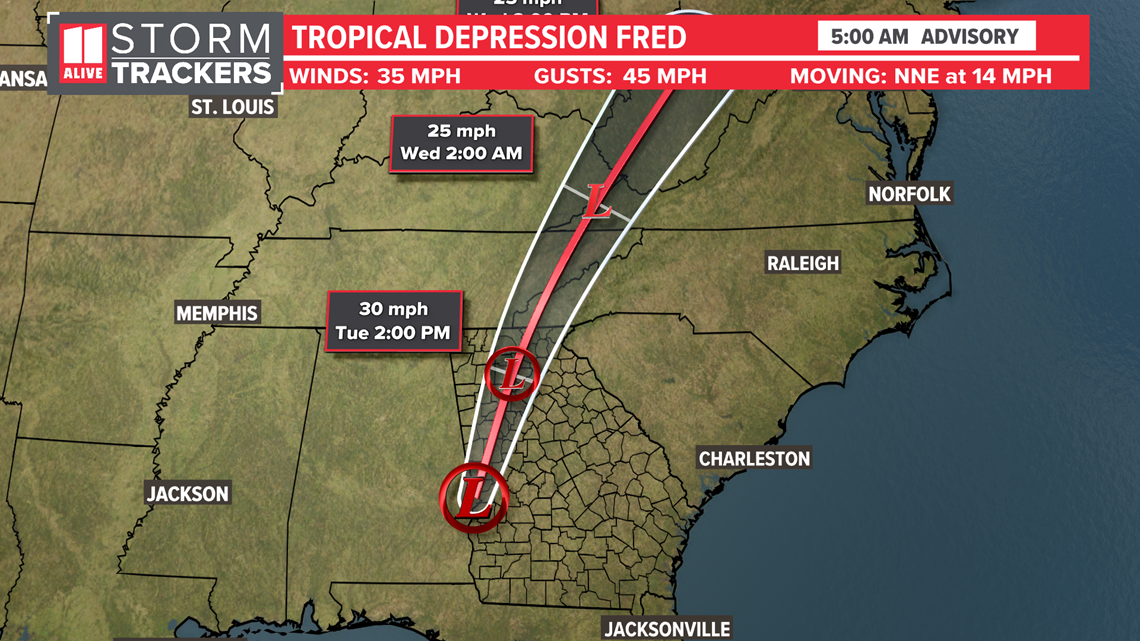 Based on this latest track, Georgia can expect increased rain potential late Monday, and Tuesday as Fred tracks just northwest of our area. Rain totals could be 2-5" with locally higher amounts.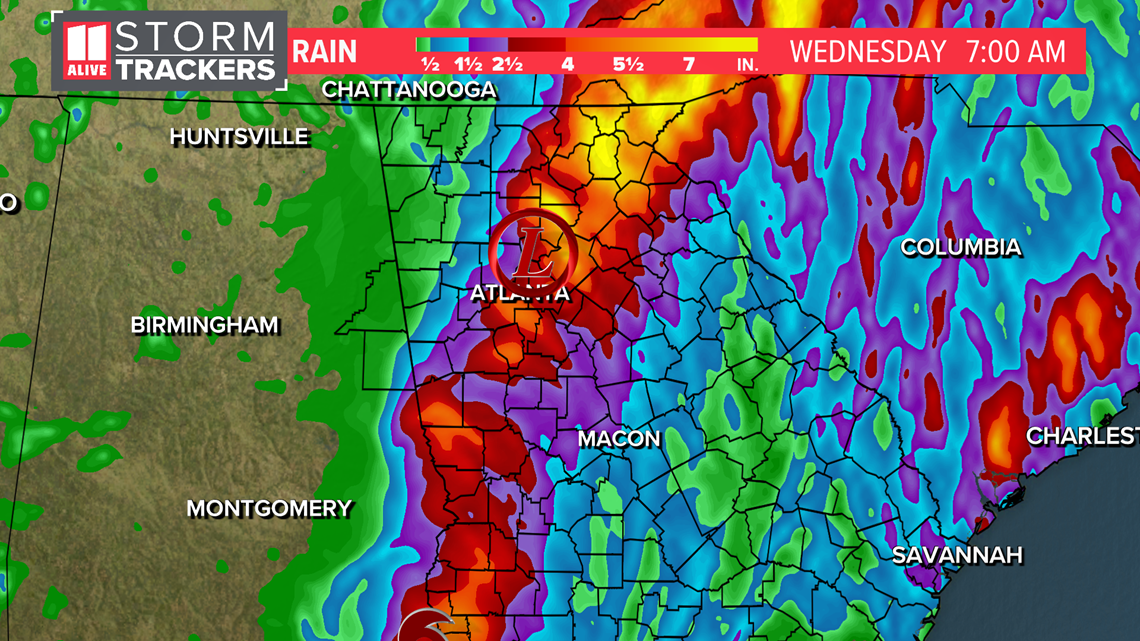 Winds could gust up to 40 miles per hour. With saturated grounds, this will be enough to cause some trees to fall.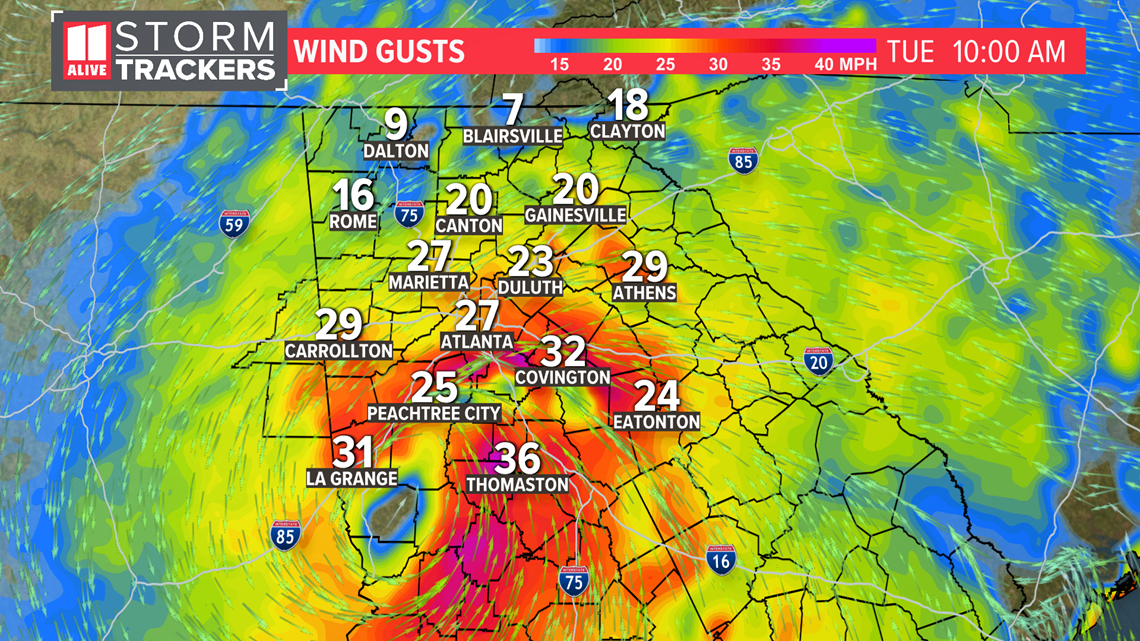 Tropical Storm Grace
Grace became a tropical storm again Tuesday morning. The system will cut south of Cuba, the Yucatan Peninsula and then into the southern Gulf of Mexico. It is forecast to be near hurricane force before making landfall in Mexico this weekend.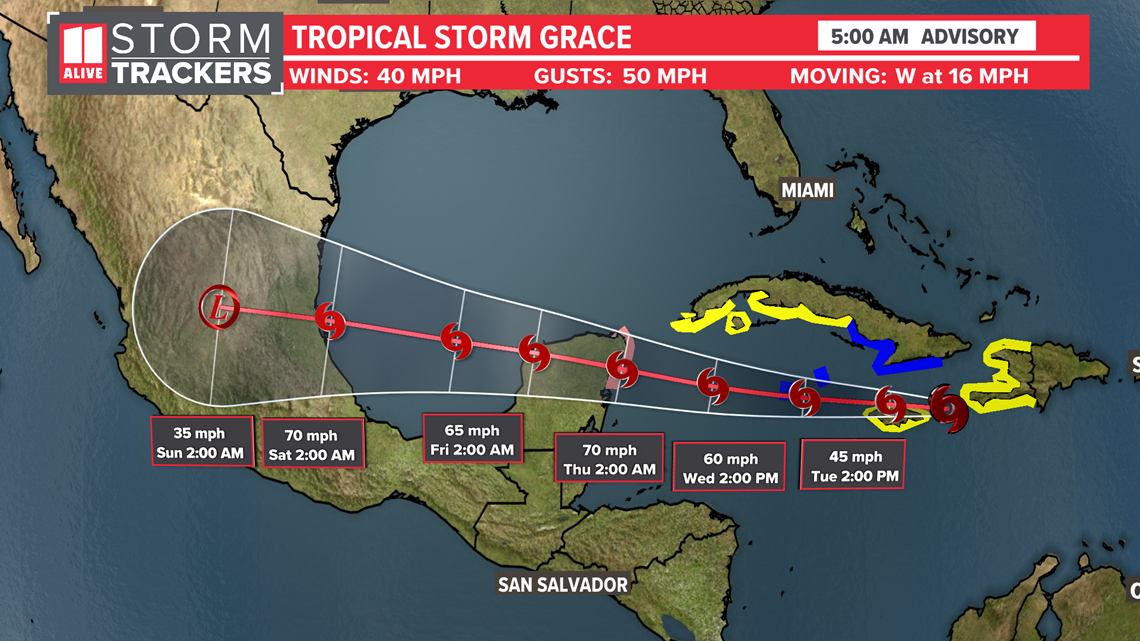 Tropical Storm Henri
Tropical Storm Henri formed Monday afternoon. It is expected to stay out to seas as it loops around the Atlantic near Bermuda.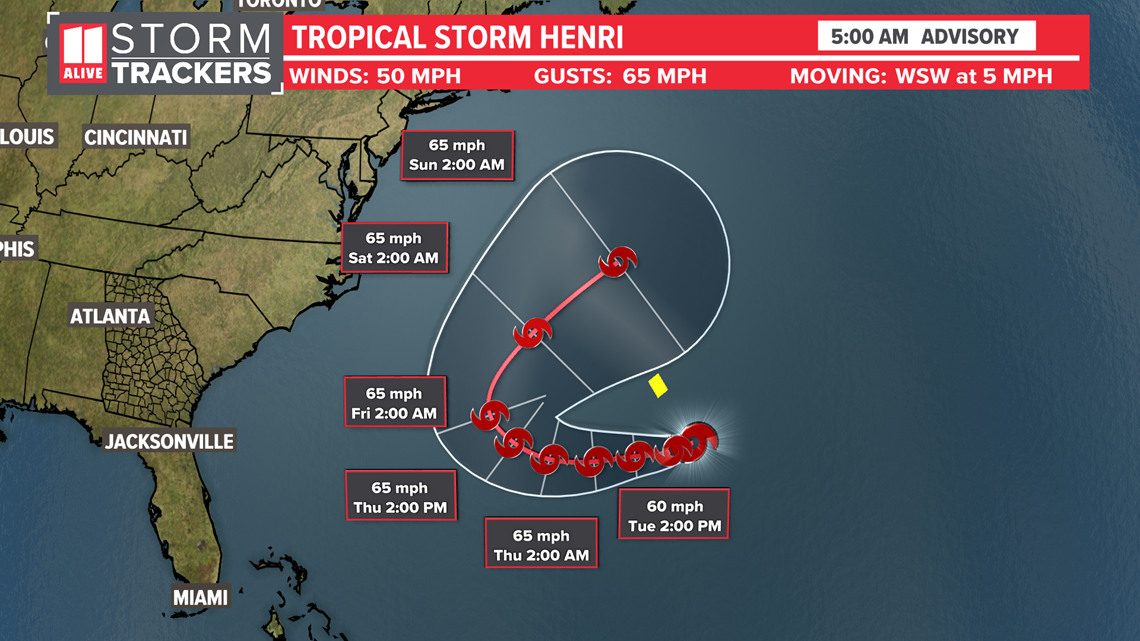 Hurricane Season is heading into its historical peak September 10th. Right on track, our tropical activity is increasing.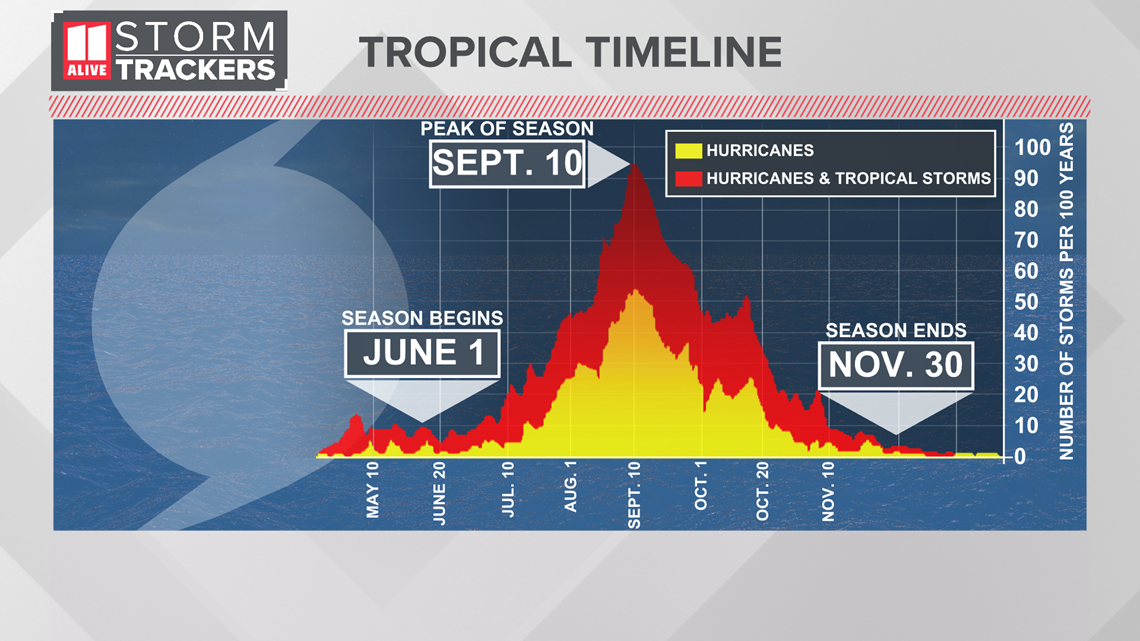 All signs point towards a very active rest of hurricane season, as NOAA pointed out in its updated season forecast on Wednesday. They're calling for a total of 15 to 21 named storms, 7 to 10 of which would be hurricanes.
Forecasts for a developing La Nina this fall, an active west African monsoon, and near normal sea surface temps in the tropical Atlantic will play weight to the predicted busy peak of hurricane season.