The Cherokee County Sheriff's Office said 22-year-old Franklin Whyte died when a large oak tree uprooted fell on a home at the Eastgate mobile home park community off Bells Ferry Road..
Officials said two other adults and a child were in the home at the time of the incident but weren't injured. They said Whyte appears to have been lying in bed when the tree fell.
Two more people were killed in the storm in Gwinnett County when a tree fell through their home in Buford. Officials said they were also in their bed when it fell.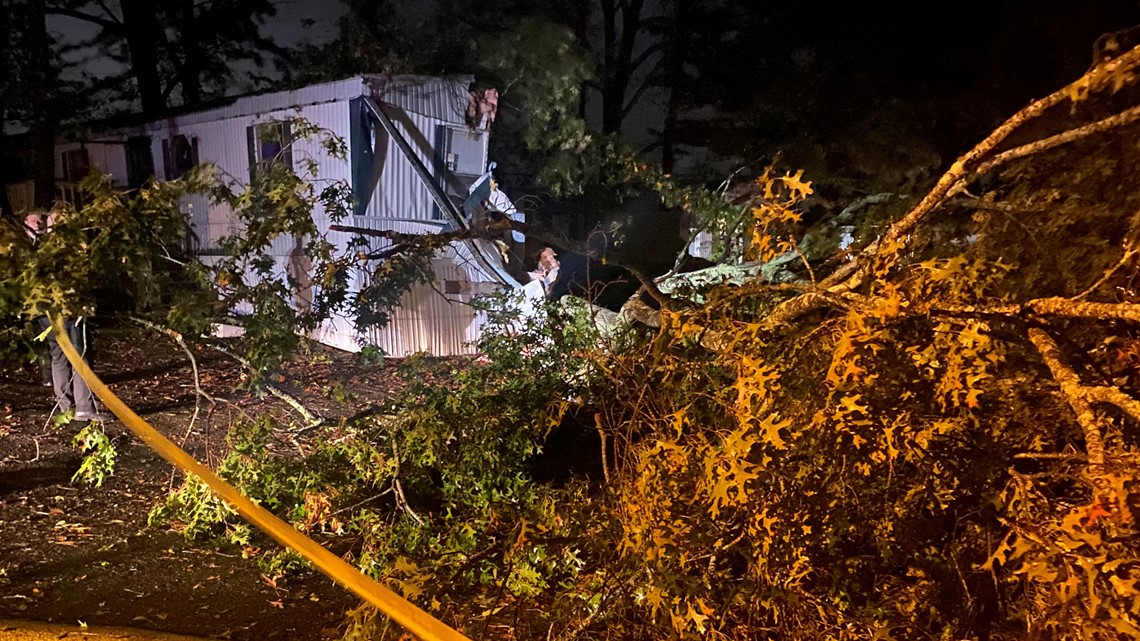 Strong winds began moving through the area at around 3 a.m. with wind gusts around 50 mph.
Zeta is responsible for several deaths in the southeast. One person died in New Orleans who was electrocuted. Another person was reported dead in Biloxi, Miss.