ATLANTA — We continue to track the remnants of Claudette moving through Georgia.


Timeline | North Georgia's impact from tropical system
The center of the low pressure system was located about 85 miles WSW of Atlanta with the 5am Sunday advisory. The low will track just to the south of Atlanta during the morning hours. As it moves east, our weather will improve.
The center of the storm is moving over North Georgia, so early in the morning the rain could be heavy at times. The heavy rain could lead to flash flooding of creeks, streams, and low lying or poorly drained roadways. An isolated spin-up weak tornado is possible early. Although we won't have tropical storm force winds, it will be breezy. Widespread rain tapers off to showers by mid to late morning.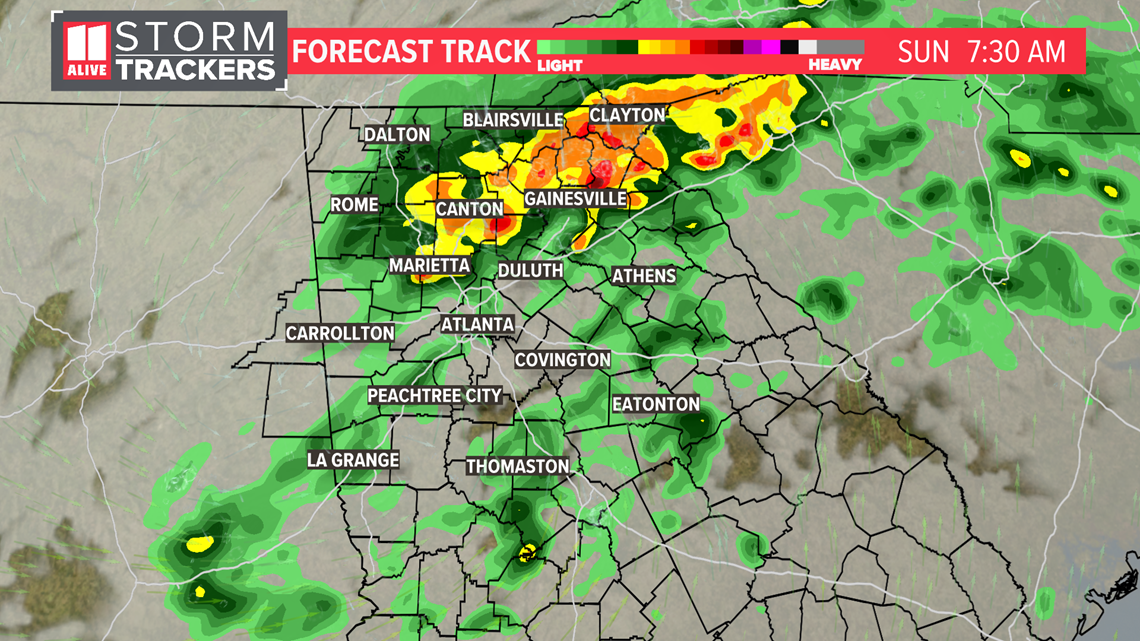 Sunday Afternoon The center of the remnants of the tropical system will move through our eastern counties and then out of the area. Lighter showers are possible, but will begin to taper off.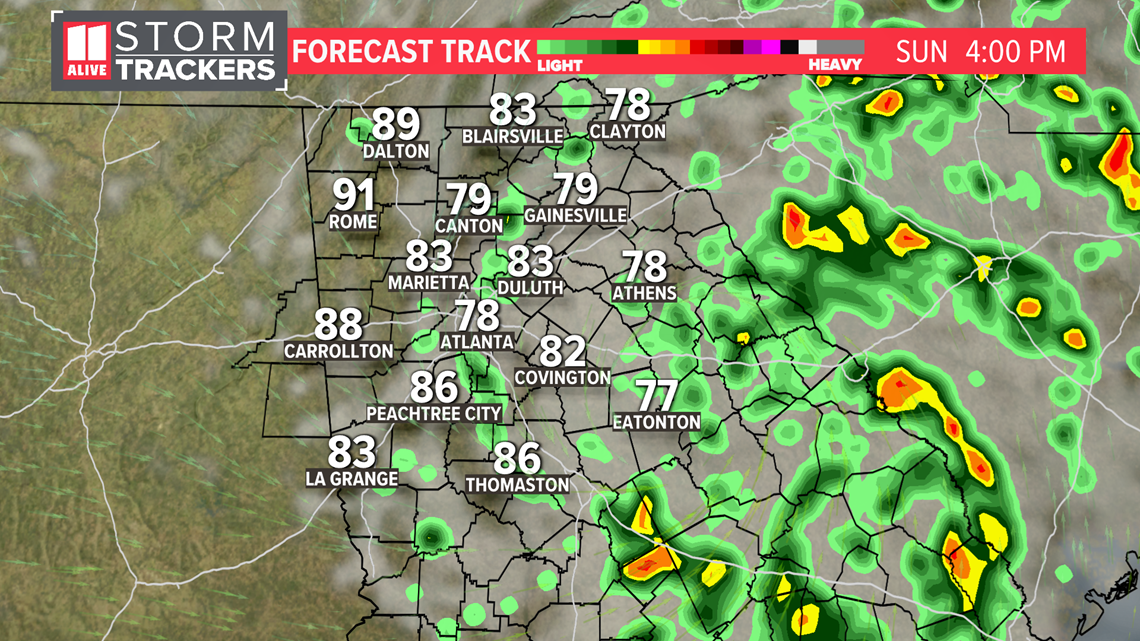 Sunday Evening
The last of the showers taper off. Father's Day finishes maybe even dry enough in some areas for a quick grill out or evening outdoors.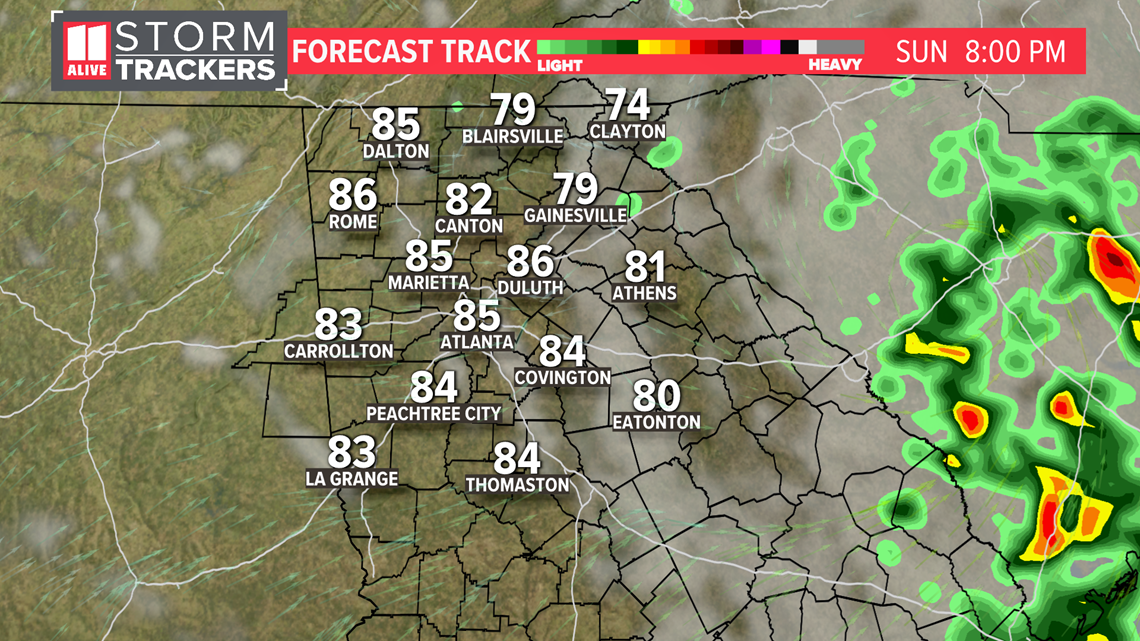 Rainfall Potential
Rain totals will be highest near and south of Atlanta. Some totals could be 3 to 5 inches or locally higher.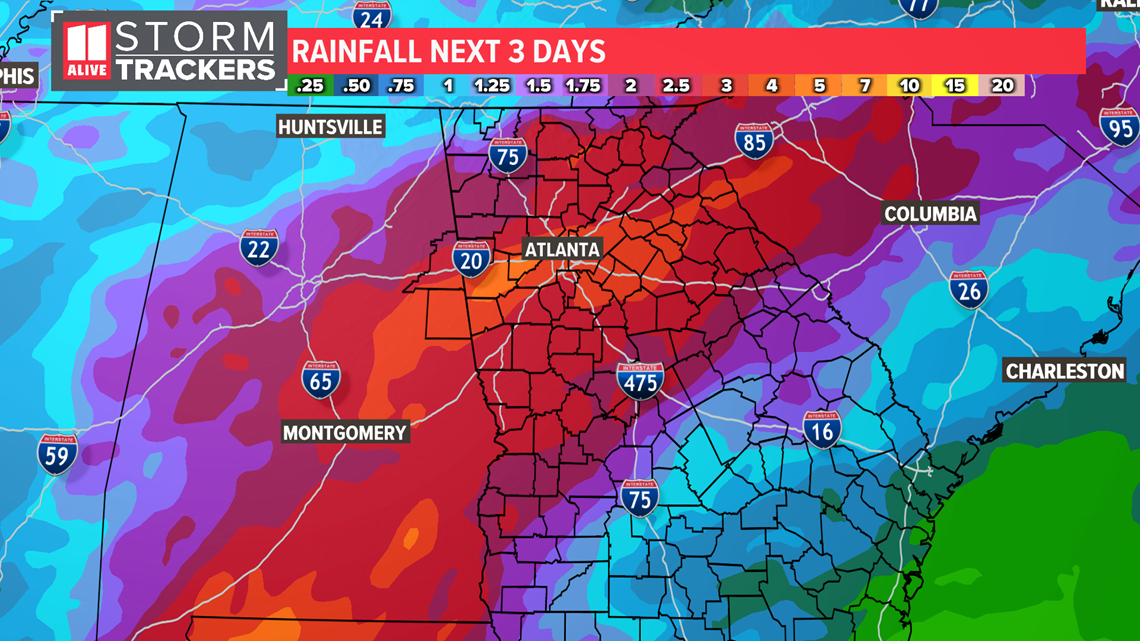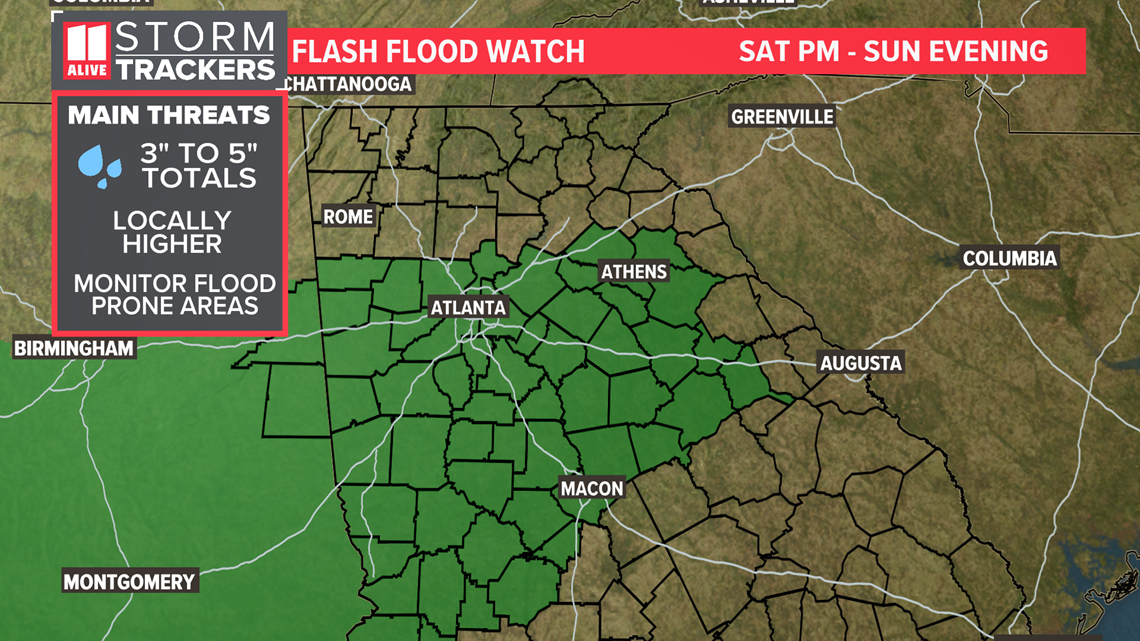 Severe Weather Risk
Although this won't be an incredibly high severe threat for us, with every landfalling tropical system there's the potential for a brief, weak spin-up tornado. In North Georgia, that risk is primarily Saturday overnight through early afternoon on Sunday.
The Storm Prediction Center has the southern counties in our region in a Level 1 out of 5 risk of Severe Storms.