ATLANTA — We are closely tracking Zeta. Zeta made landfall around 5pm on the Louisiana coast as a category 2 storms and winds of 110mph. At 2am, Zeta was downgraded to a tropical storm with 70mph winds.
Now Zeta moves toward Georgia with some major impacts for us.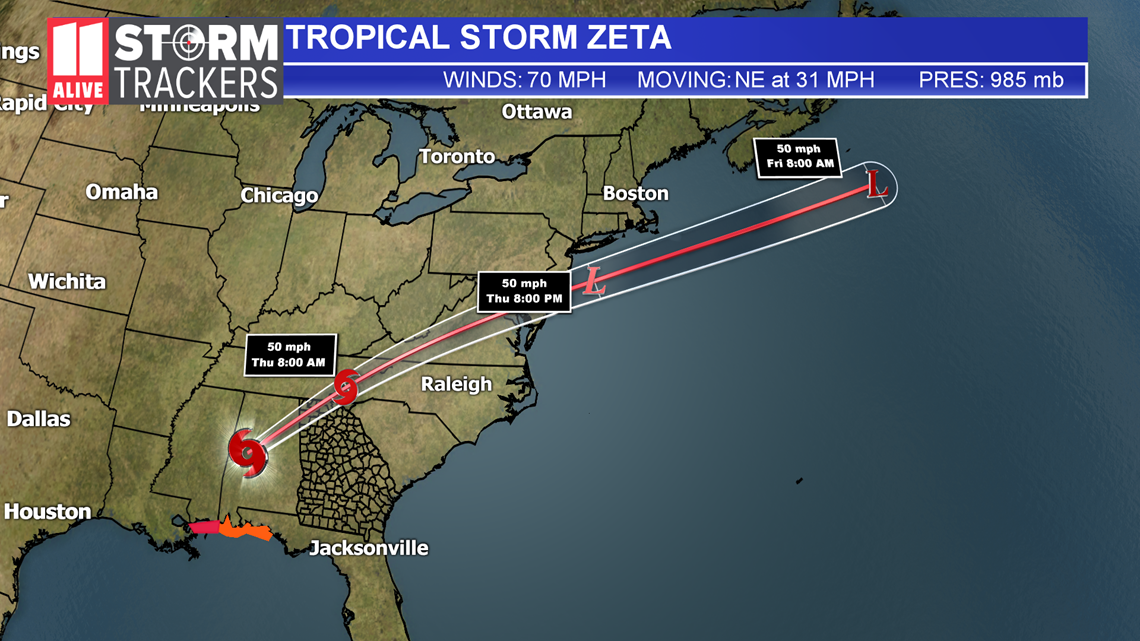 We then have to watch the remnants as they move toward Georgia overnight Wednesday into Thursday morning.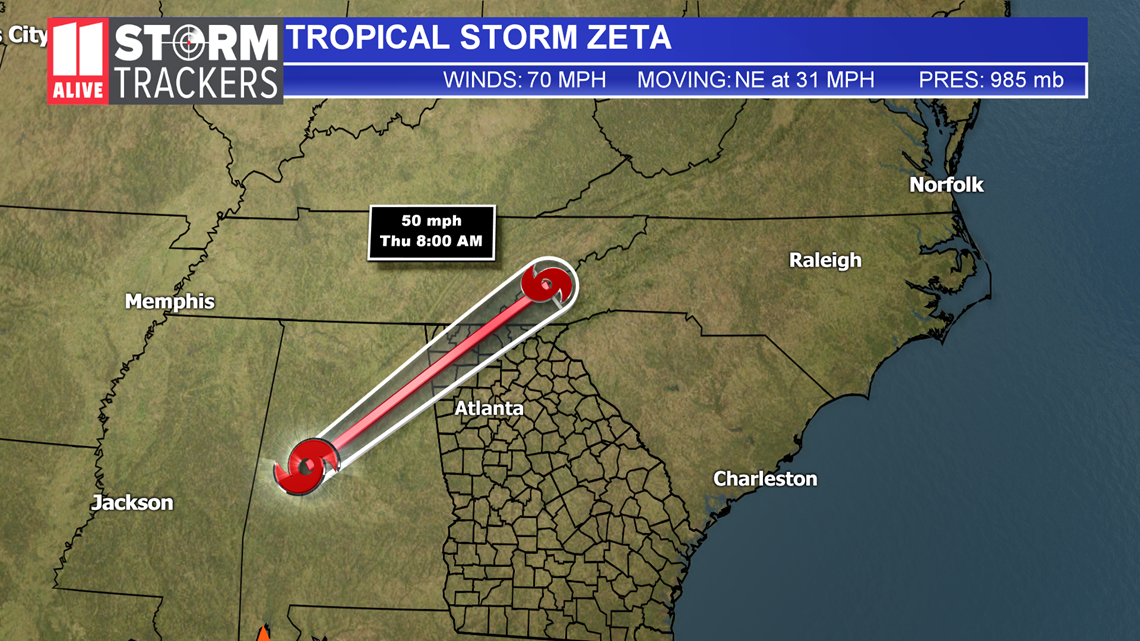 A Tropical Storm Warning is in effect for North Georgia Wednesday night through Thursday.
Tropical-storm-force winds are possible into Thursday morning. We rarely have tropical storm warnings over Atlanta but the National Weather Service has issued one for much of northwest Georgia into Thursday morning.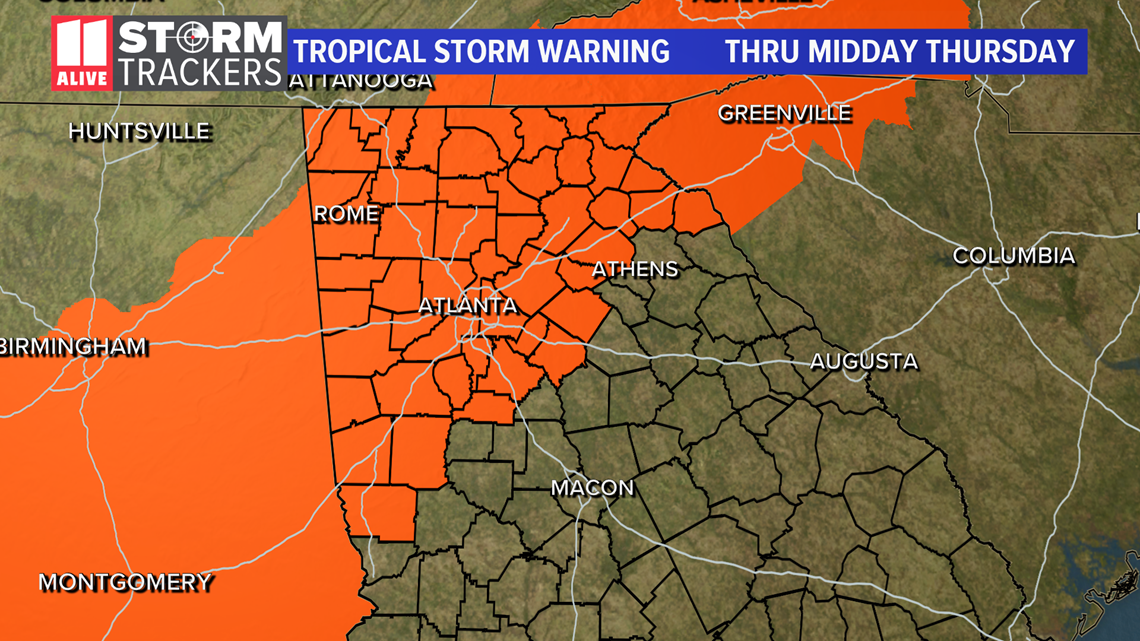 Based on the current track, we expect rain and potential storms early Thursday.
We will be experiencing pockets of heavy rain, gusty winds, and a storm threat early Thursday.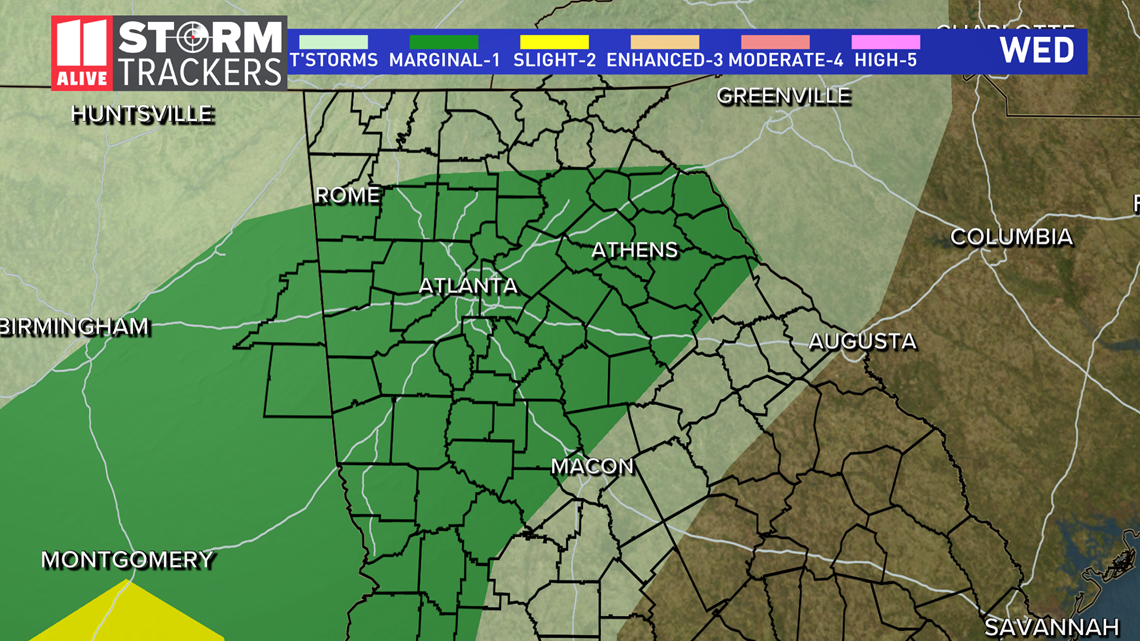 A Flash Flood Watch has been issued for our area through Thursday evening. 1-3 inches of rain is possible in the metro area, 2-4 inches in north Georgia, with a few areas experiencing higher amounts.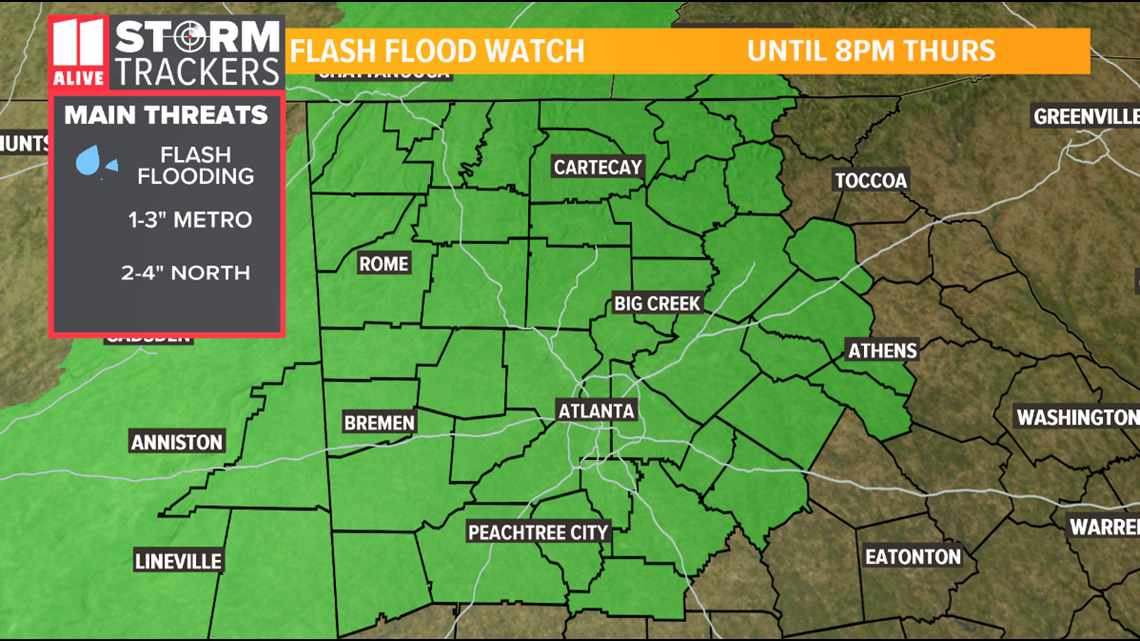 We will also have winds that could gust between 40-60mph between 3-9am Thursday. That could be strong enough to bring down some trees and cause some power outages.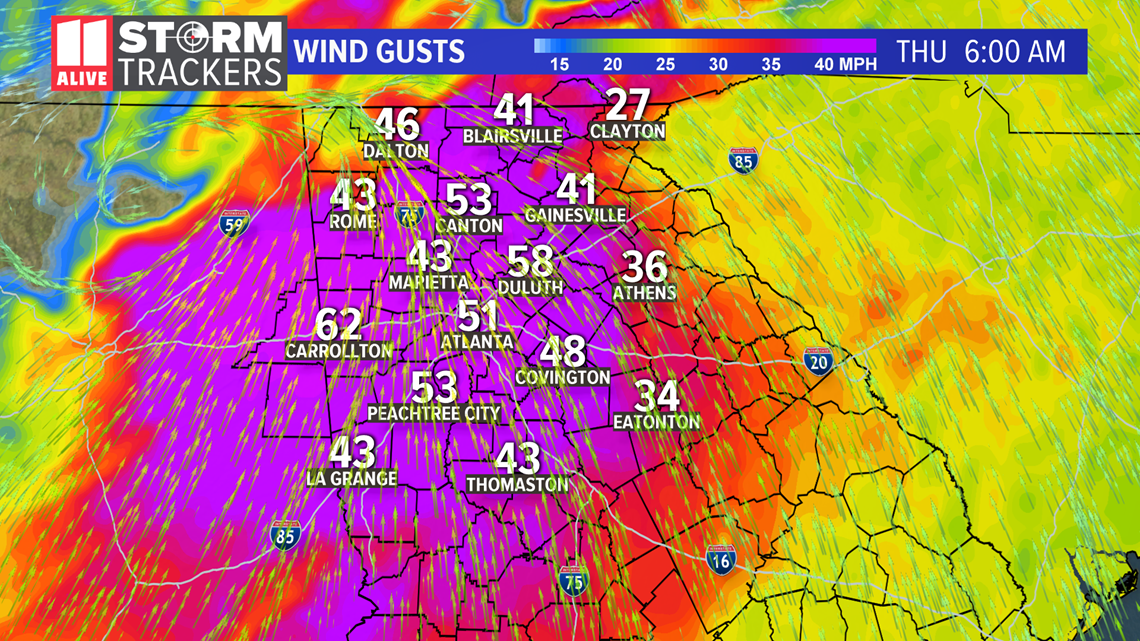 This is the 27th named storm of 2020. We are close to the record for the most active season. So far, the record is 28 storms in 2005.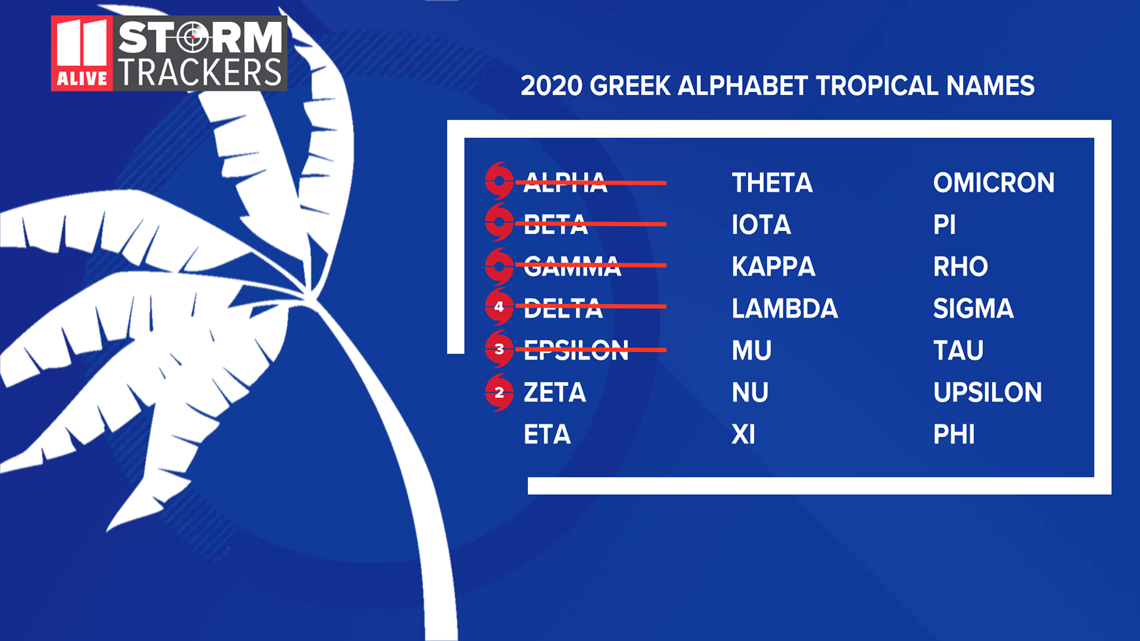 We aren't out of names yet. Zeta is not the last letter of the Greek alphabet. We have a lot more names available if needed!