Ida was downgraded to a tropical depression. Don't let your guard down. We are still watching for impacts in Georgia.
Here's what you need to know:
* Ida will bring an increased potential for rain and storms through Tuesday night.
* Locally heavy rain is possible from Ida with rain totals 2-5"
* We'll also monitor the potential for isolated weak, brief spin-up tornadoes
The remnants of Ida will move through Alabama and Tennessee and stay North of our area. But because we're on the right side of this track, we'll be in the zone for heavy rain and storms on Tuesday.
A Flash Flood Watch will be in effect for Atlanta and points north and west. Rain totals will be 2 to 3 inches but locally could be over 4 inches. Runoff from heavy rainfall could lead to flash flooding.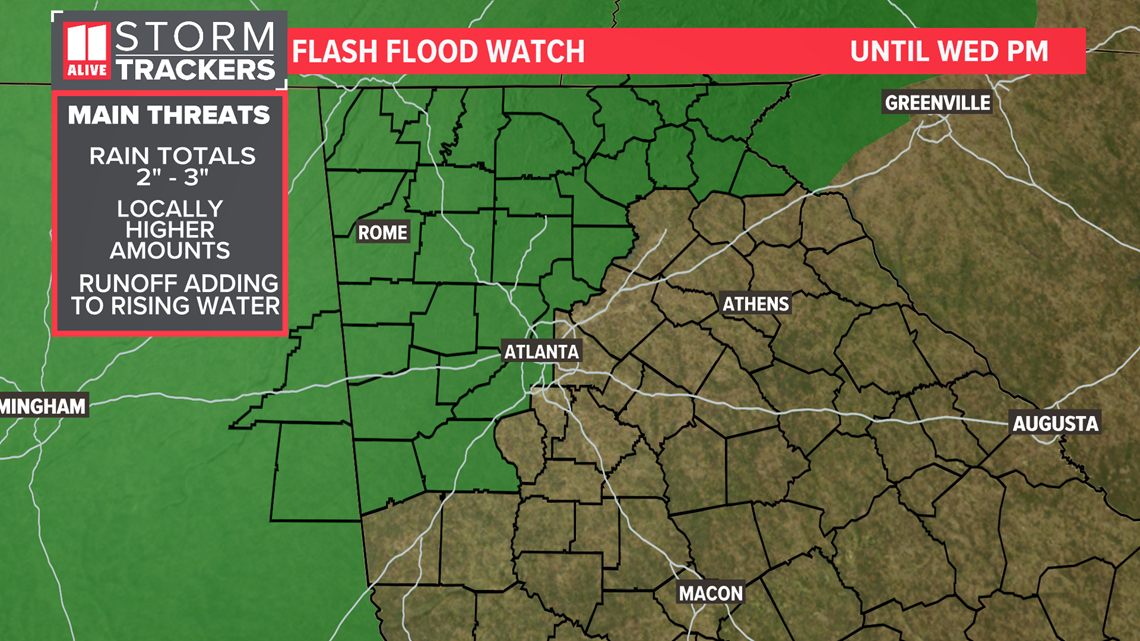 Our Severe Weather threat will be around throughout the day on Tuesday. We have a level 2 out of 5 threat of severe weather for the majority of our area. As the tropical rain bands come through, isolated brief, spin-up tornadoes will be possible.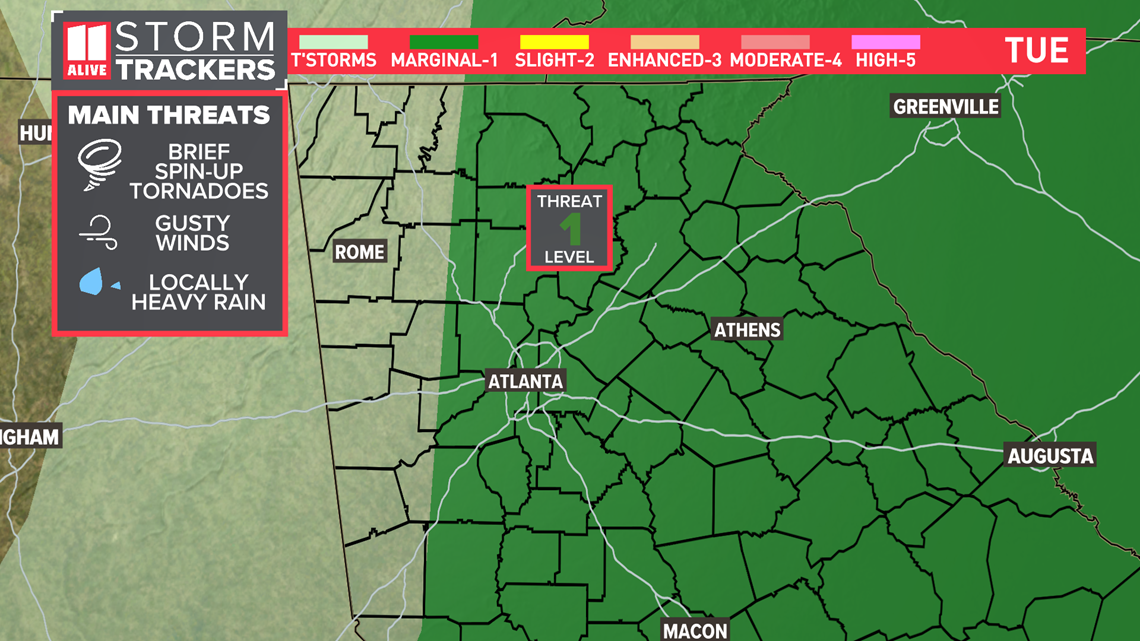 Tornadoes from tropical systems are usually rain-wrapped, brief/short-lived and often weaker (EF-0 and EF-1). Sometimes there can be outlier situations -- both Katrina in 2005 and Michael in 2018 produced EF-2 tornadoes in Georgia.
We saw 6 tornadoes confirmed in the area just 2 weeks ago from the remnants of Fred.
There were multiple rounds of rain and storms as tropical rain bands as Ida's remnants moved through.
Late Evening - We'll be tracking more tropical rain bands pivoting around the remnants of Ida in the evening. Each band of rain brings heavy rain and the threat of isolated tornadoes
Overnight - Some additional rain moves in but the severe weather threat is over.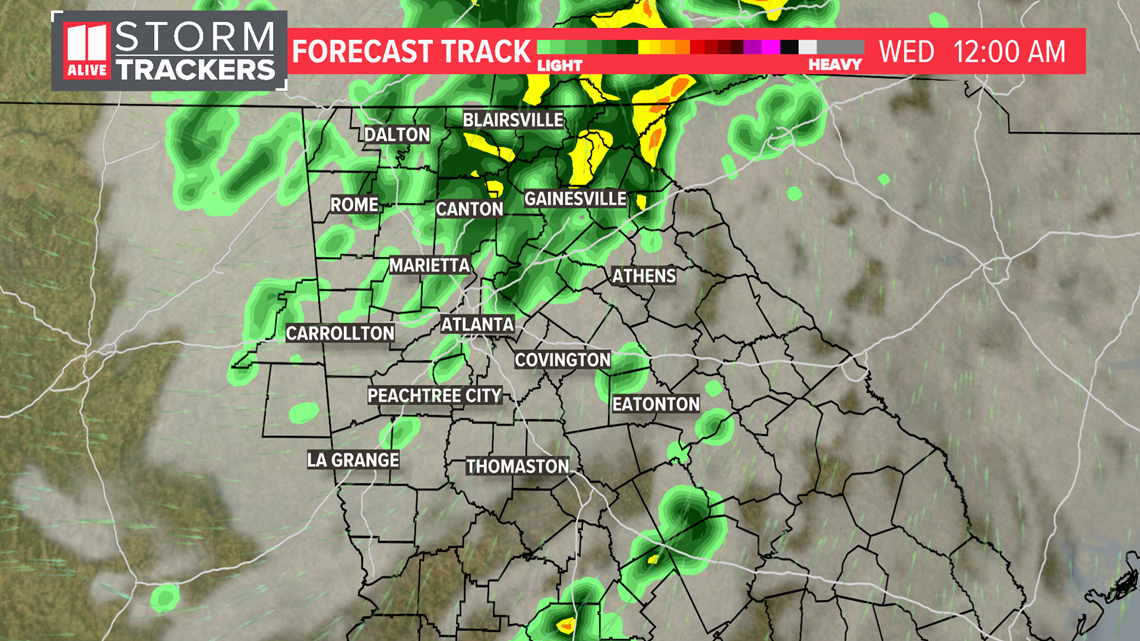 Wednesday - Wraparound moisture produces more showers in the morning but they will taper away with some hints of sunshine returning later on.