ATLANTA – Hurricane Irma blew through Georgia with heavy winds and rain in the form of a tropical storm.
11Alive's SkyTracker helicopter is surveying the damage on Wednesday, Sept. 12, 2017. Watch live here.
EARLIER STORY:
Follow the track of destruction as the storm rolled through metro Atlanta Monday, Sept. 11.
After the storm clears: Damage is done, cleanup begins
MORE | Damage is done, cleanup begins
PHOTOS | After the storm clears: Damage is done, cleanup begins
Tybee Island begins to flood
MORE | Tybee Island begins to flood
PHOTOS | Tybee Island begins to flood
Irma damage spans metro Atlanta
MORE | Hurricane Irma damage in the metro Atlanta
PHOTOS | Hurricane Irma damage in the metro Atlanta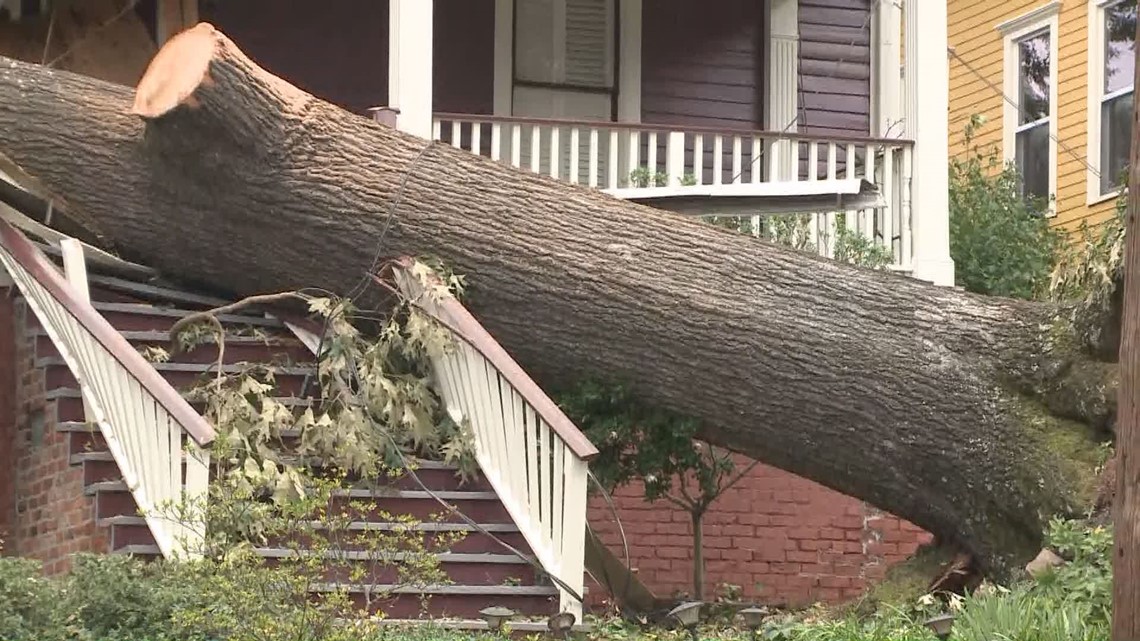 Mother, child narrowly escape disaster
Parts of Florida left in ruins in the wake of Irma
MORE | Hurricane Irma damage and destruction
Photos of Hurricane Irma damage and destruction
Tropical storm churns through the Peach State with heavy winds, rain
MORE | Irma enters Georgia
PHOTOS | Irma enters Georgia