TALBOTTON, Ga. — Frightening stories are emerging out of Talbotton, Georgia, after a suspected EF-2 tornado touched down Sunday. Walking through the town, it's hard to miss the damage, as entire streets lined with trees are pushed down by the storm.
"God blessed us. This can be replaced, they couldn't," said Kayleen Butler. She was with her daughter-in-law and two grandchildren in their mobile home when they heard the tornado warning.
"She threw them all in the bathtub and she jumped on top of the bathroom sink … it come undone and slammed on her," Butler said.
The storm started to pick up the oldest child, but thankfully the child's other grandmother was able to grab her by her T-shirt.
"She wouldn't let her go for life," Butler added. The storm ripped the foundation off Butler's home, which flipped over. The mother was taken to the hospital, where she is now being treated for internal bleeding.
Other families stood on top of rubble assessing the damage.
"I heard it, it sounded like a roar, like the devil," said Kalesha Leonard. "The house spun and flipped."
She described the terror among the community as the storm started to swell.
"Everybody was crying, it was power lines everywhere, people were passing out," Leonard said. "It's just devastating to see everything gone like this."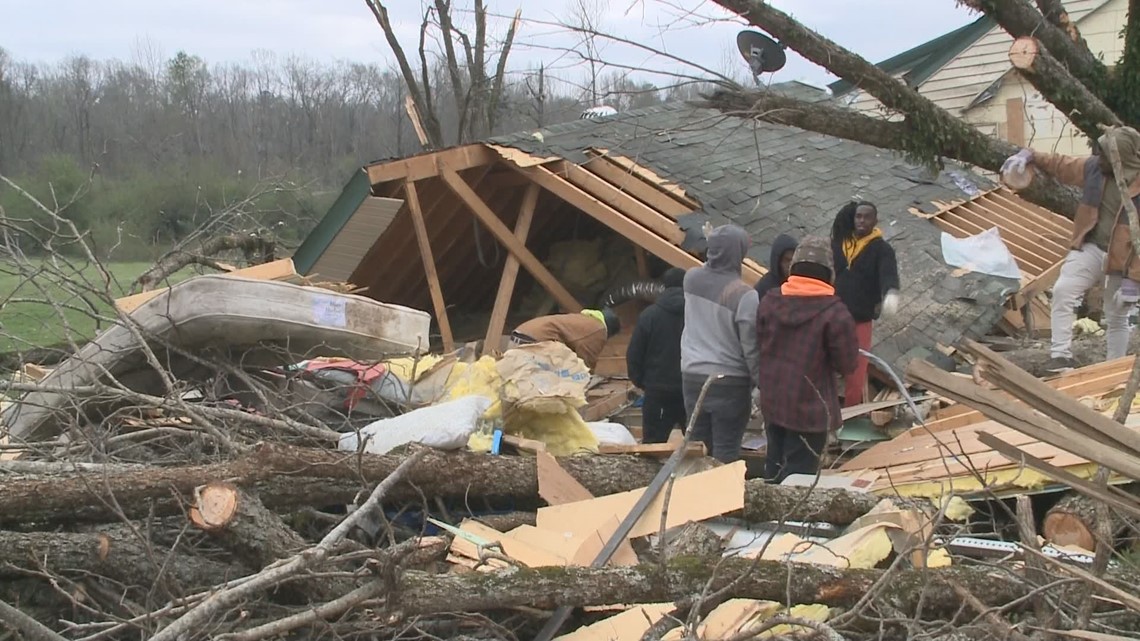 Preliminary reports from the National Weather Service indicate that the storm in Talbot County was likely a "high end" EF-2 tornado, but officials said it could be determined to be an EF-3 after the official report comes out. EF3 storms typically carry wind speeds between 158 to 206 mph. A handful of people in Talbotton were hurt, said Leigh Ann Erenheim, the director of Talbot County Emergency Management.
Thankfully, it appeared as though most people in Talbotton weren't home when the storm hit. But the damage is profound.
"This is such a small community, nothing like this ever happened to us," Brianna Bledsoe said. "We don't know what to do."
Governor Brian Kemp visited Talbotton to survey the damage. He found families huddled around fire pits and offered hugs and words of encouragement.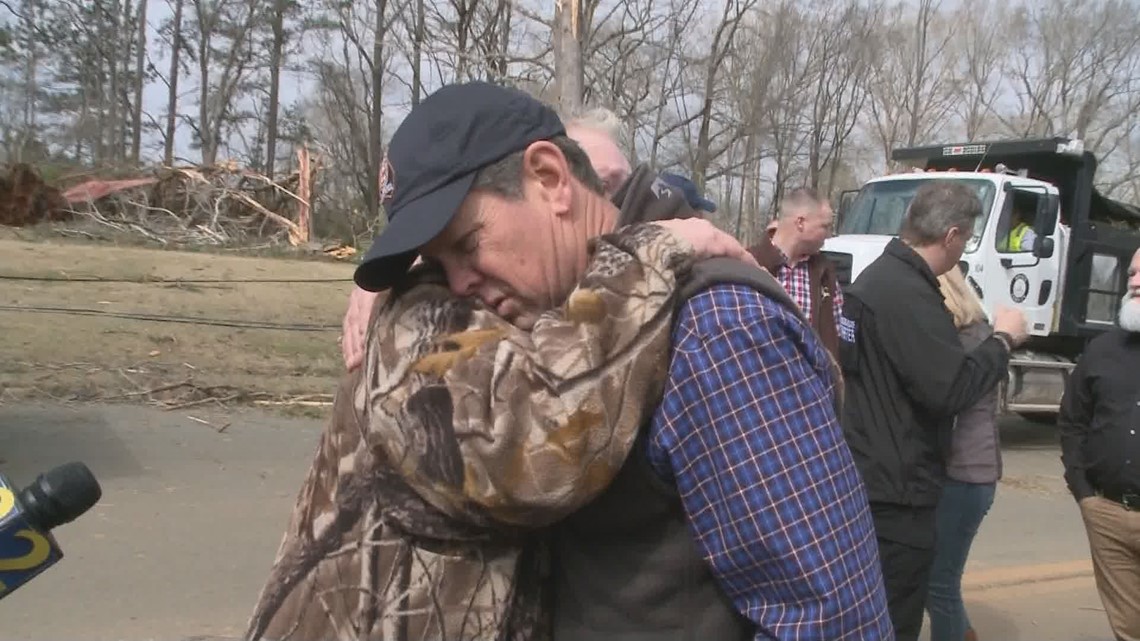 Kemp said Monday that up to two dozen homes were destroyed and about 40 severely damaged. Georgia Power said local crews plus 300 more workers are in southwest Georgia now working to restore power.
Sunday's line of storms was the deadliest day of tornadoes in the U.S. in nearly six years, according to the Associated Press.
In rural Alabama, at least 23 people were killed, some of them children. Chris Darden with the NWS called the storm a "monster tornado."