JOHNS CREEK, Ga. — A storm that spawned at least one tornado in metro Atlanta is now blamed for another.
The National Weather Service has confirmed that a brief, low-level tornado classified as EF-0 touched down on Friday as heavy rain and wind slammed the region.
With max winds of about 75 mph, officials say the tornado touched down in Johns Creek, snapping branches off multiple trees and downing several power lines on Old Alabama Road.
The tornado moved a little over half-a-mile before lifting after less than a minute.
This is at least the second confirmed tornado in the area that day, with another rolling by north of Gainesville and damaging a church - just two days before Easter. This one was slightly stronger with maximum winds of 90 and was classified an EF-1.
Storm impacts Dewberry Baptist Church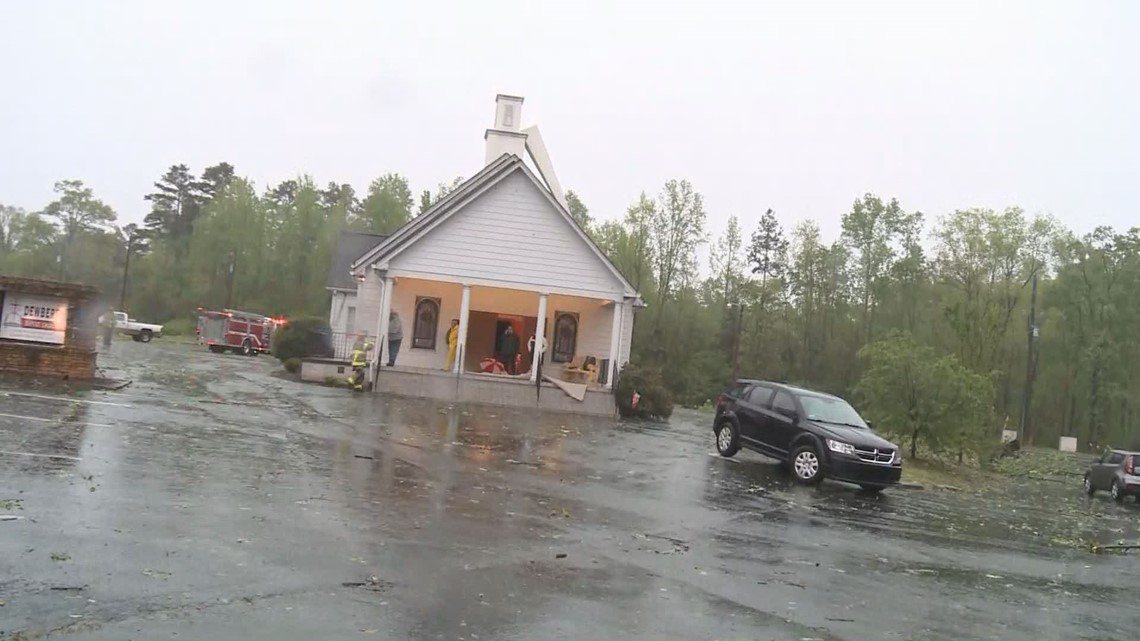 It stayed on the ground for about two-and-a-half miles before lifting after about three minutes.
Even in areas where no tornado was confirmed, metro Atlanta was inundated with reports of downed powerlines and flooding. The resulting damage led not only to power outages, but also roads that were either blocked or washed out completely.
TORNADOS THIS YEAR
Since the beginning of 2019, over 100 tornadoes have been reported. However, only 37 have been confirmed.
To be confirmed as a tornado, a storm's damage has to be surveyed by an NWS team on the scene. Reported tornadoes often include damage that isn't necessarily caused by a tornado - like straight-line winds.
That being said, Georgia generally averages about 14 confirmed tornados from January until April. So it's still a relatively high number.
MORE WEATHER COVERAGE