ATLANTA — A severe weather outbreak is occurring across the Mid-South on Wednesday with damaging winds, hail and several tornado warnings.
The Storm Prediction Center has placed portions of Illinois, Indiana, Kentucky, Missouri, Arkansas, Tennessee, Mississippi, and Louisiana in the Level 4 out of 5 "Moderate Risk" area. Numerous severe thunderstorms are likely within this region.
The severe weather outbreak will start during the day and last into the overnight as storms push across the Mississippi and Ohio Valley regions.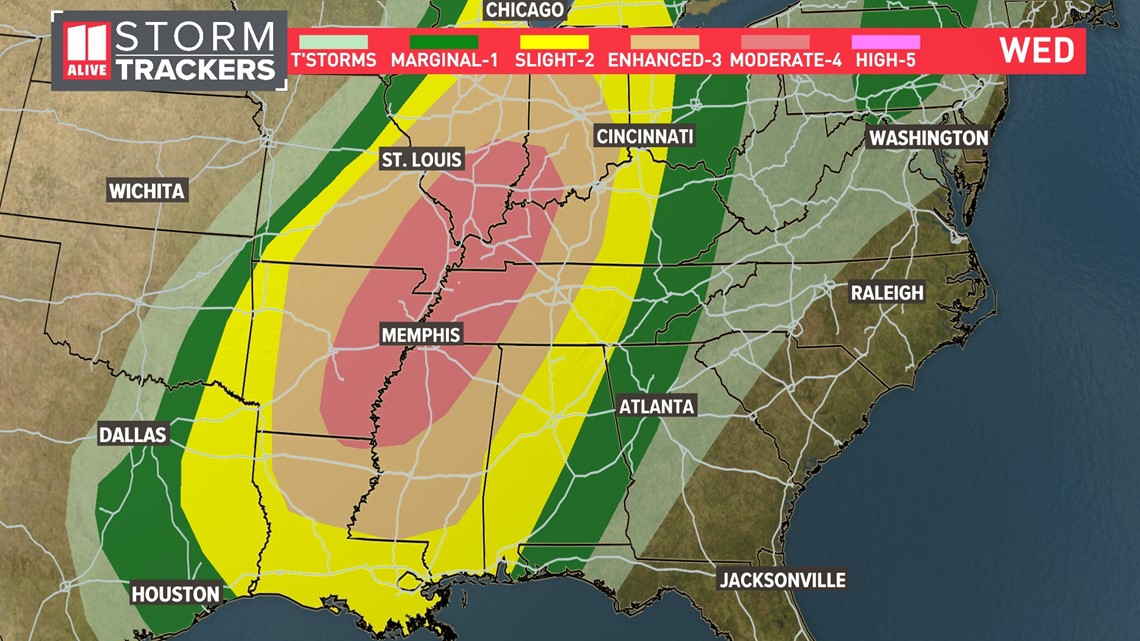 Along with the risk of winds in excess of 60 to 70 mph and large hail, the tornado risk could be significant as the event unfolds. Below is the Tornado Risk map from the Storm Prediction Center. The highest tornado risk will be early this evening from Paducah, Kentucky down to northwestern Mississippi. Some of the tornadoes could be strong and significant, over EF-2 rating.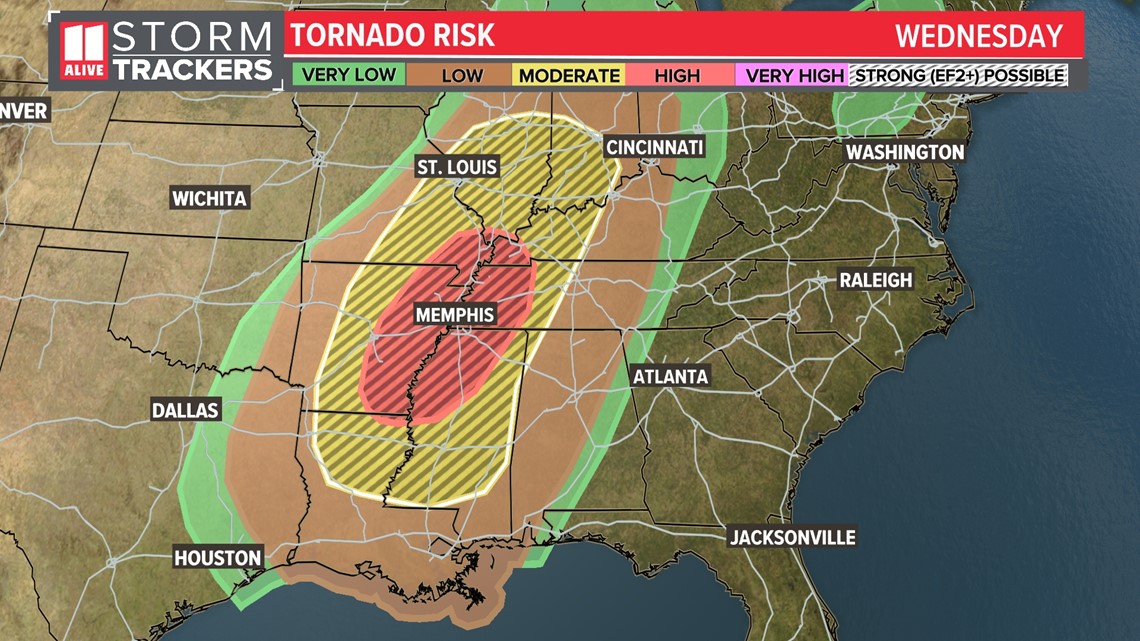 As the severe weather outbreak unfolds in the Mid-South, we'll also be keeping an eye on the severe storm risk over north Georgia.
The images and videos you may see from storms out to our west will not represent what we anticipate for the north Georgia and Atlanta areas. We expect significant weakening in the storms before they arrive to the Peach State.
The 11Alive StormTrackers predict storms to enter Georgia after midnight and continue through the first half of the day on Thursday. A few of these storms could have heavy rain, lightning, and some gusty winds. Widespread severe weather is not likely, but an isolated strong storm can't be ruled out.
Here is the close-up outlook from the Storm Prediction Center, showing a Level 1 out of 5 risk area for northwest Georgia to Atlanta through 8 a.m. Thursday morning. There is a tiny sliver of Northwest Georgia in a Level 2 out of 5 risk area.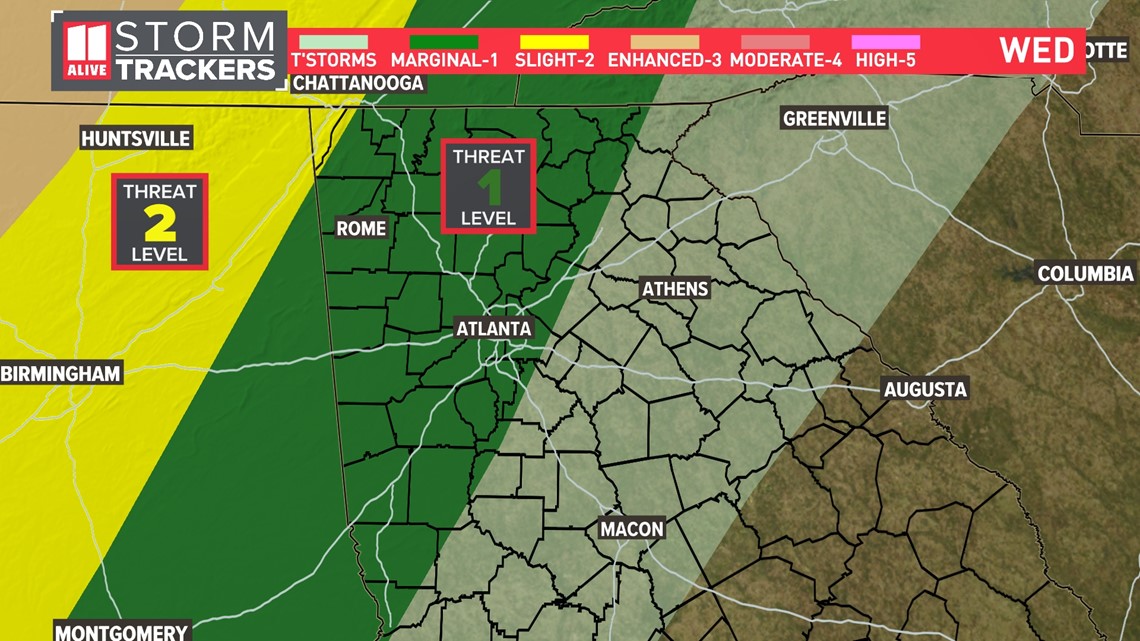 As storms progress further through our area Thursday morning, the Level 1 risk area shifts to cover central and eastern Georgia.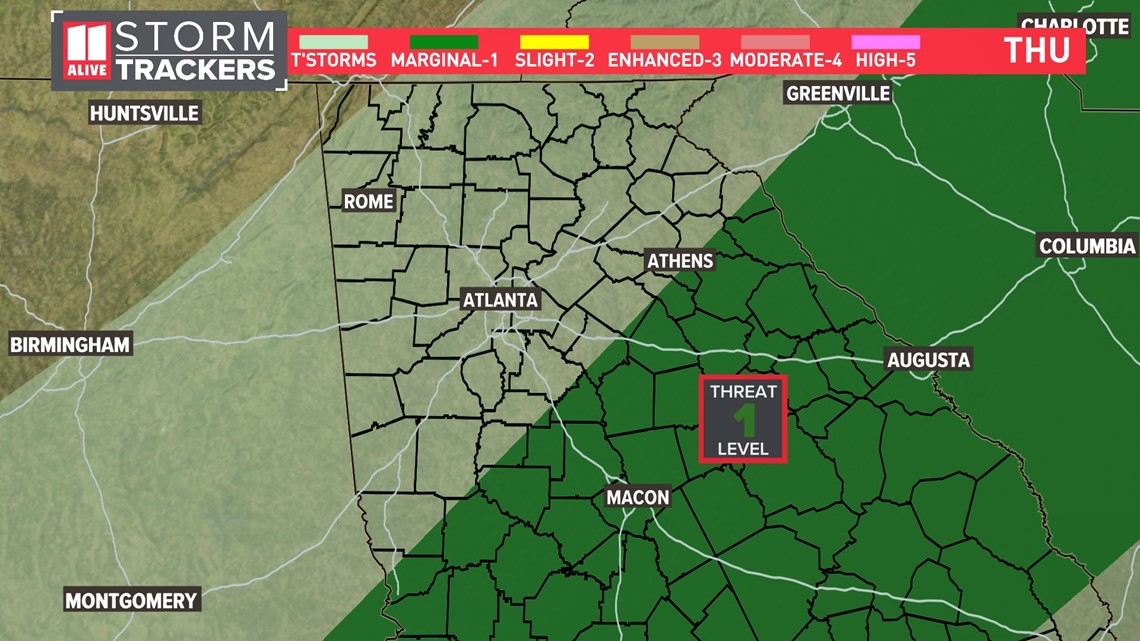 Here's the forecast track for early Thursday morning around 2 a.m., which shows the weakening batch of storms pressing into northwest Georgia and the Atlanta area.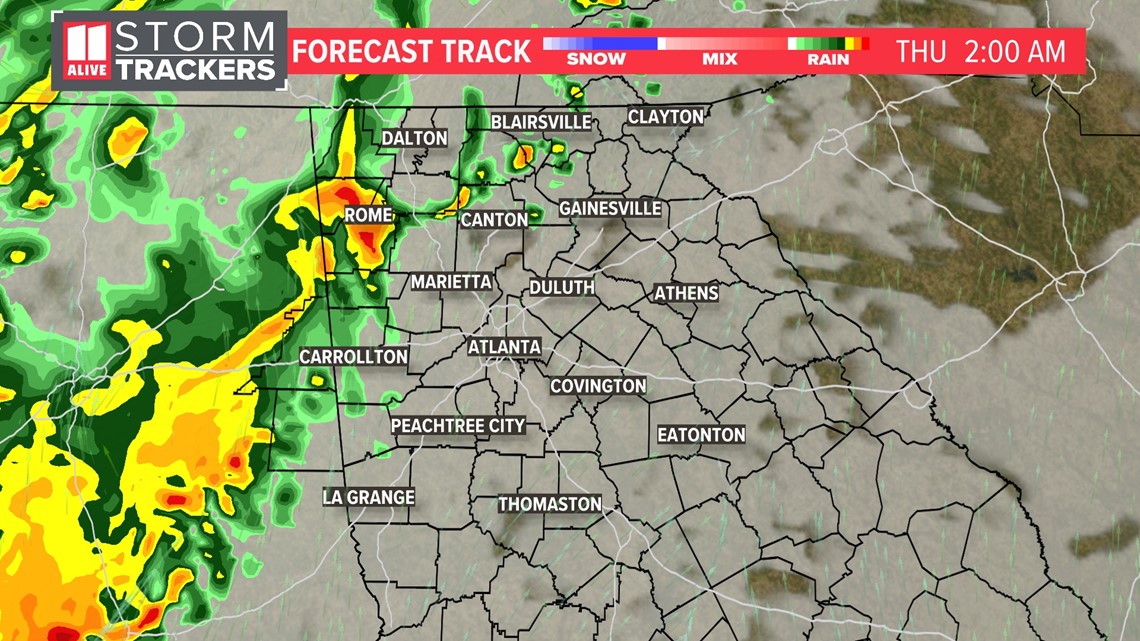 By the morning commute, we'll just be left with some scattered showers and a few isolated storms around the metro.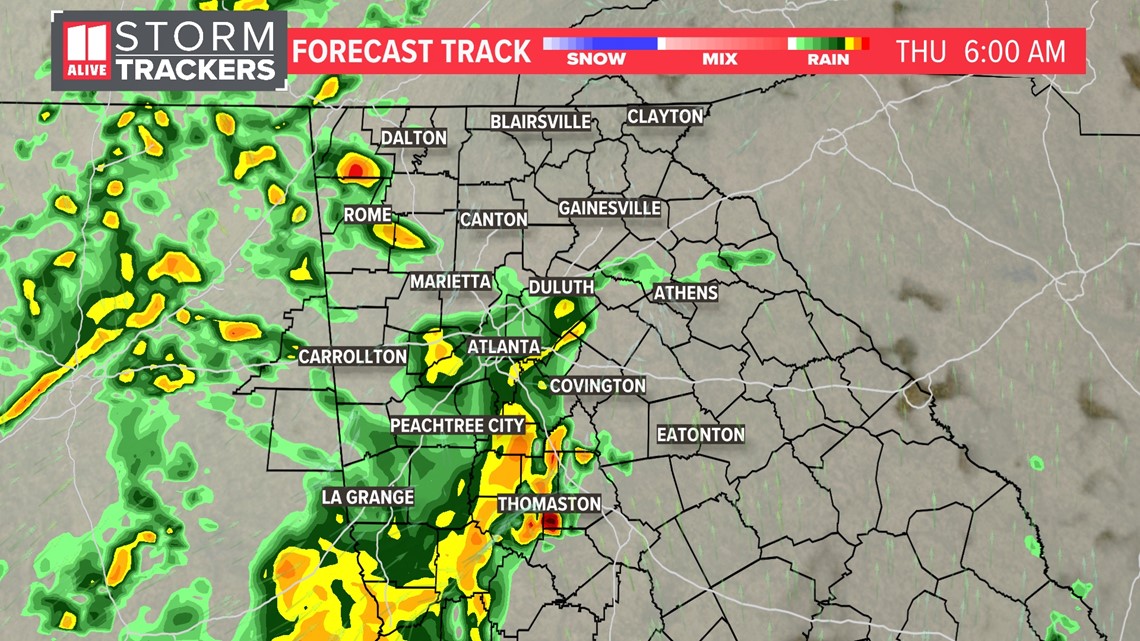 Showers and storms exit for the afternoon on Thursday, and gradually some hints of sunshine should also return.