TALBOTTON, Ga. — A month after devastating tornadoes took lives and caused major destruction across Alabama and Georgia, the American Red Cross is releasing new numbers showing just how deep the destruction ran into the Peach State.
In addition to the 23 lives lost just over the Alabama line in Lee County, damage in Georgia, while not fatal, was also immense. The Red Cross said they had documented 129 homes destroyed or having major tornado damage and another 292 homes with varying amounts of damage - particularly across Grady, Harris and Talbot counties.
Talbotton, Ga | Images from the storm damage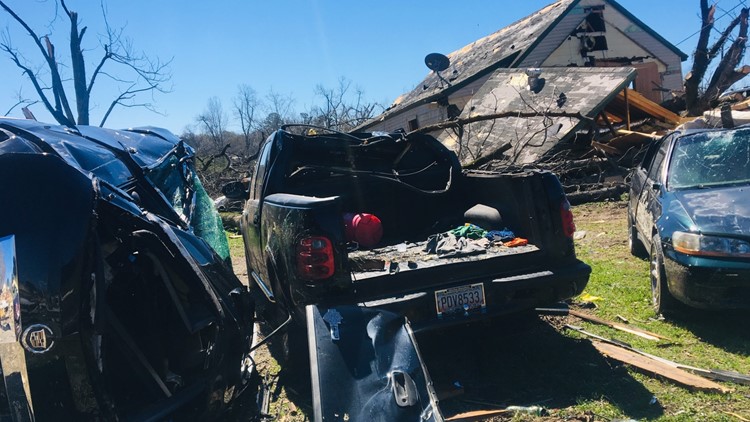 Now, as those communities begin the rebuilding process, the American Red Cross is offering outreach services to those directly impacted by tornado and storm damage.
Those include mobile hot meals for lunch and dinner along identified routes; delivery of emergency supplies, cleanup tools, snacks and water to help recovering residents; outreach for health and emotional support as well as medication replacement, and one-on-one casework to help families move forward with recovery and emergency needs.
Damage from deadly storms in Alabama and Georgia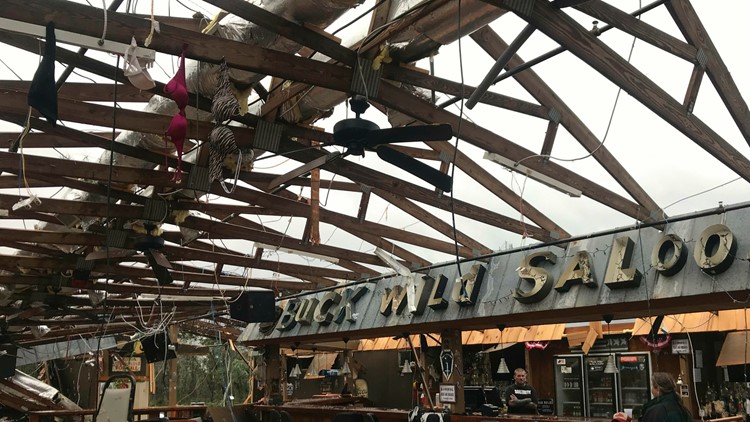 The Red Cross also opened shelters in Talbotton and Cairo as damage reports began to roll in. The organization said 41 people stayed at the shelters in the initial hours after the disaster.
The Red Cross reports that through the course of the tornado relief response, they:
Mobilized more than 100 disaster workers – most are volunteers and all are from Georgia
Served 3,000 hot meals and provided 3,600 snacks and water at shelters and through mobile outreach in affected areas
Provided 163 households with more than 1,100 emergency supplies and personal items to help them through the clean-up process
Made more than 400 health and mental health contacts to help residents cope
Provided other assistance, based on need, for dozens of people in the state.