Some of the injured victims are still in hospitals, and the Lee County coroner said four of them are in critical condition.
And we're beginning to see them all, now, through the eyes of those who love them.
One of the survivors who talked with us on Monday, surrounded by nothing but snapped trees and scattered debris from the homes that used to be there--in what was his family's neighborhood—at that moment on Monday did not know yet, what he knows now.
What Curvin Robinison knew on Monday was staggering.
"Just shock, I'm in shock, still, you know. Losing a cousin, cousin-in-law, his wife…" he said, pointing to where they lived — and died.
He knew then that he'd lost three members of his family.
Now he knows he lost 10 members of his family, including the oldest of all those killed on Sunday, 89-year-old Jimmy Lee Jones.
Another one of Curvin Robinson's relatives killed was Maggie Robinson. Maggie was a registered nurse, a 40-year employee of East Alabama Medical Center.
One of Maggie's co-workers on the hospital's Facebook page wrote, "Everybody loved Maggie because she made it easy to love her."
Another friend wrote that an hour before the tornadoes, Maggie was telling him about one of her favorite Bible verses, from Galatians: "Let us not grow weary of doing good."
Families and friends of the 23 people killed are trying to support those affected with fundraisers.
One of the fundraisers is for the family of Sunday's youngest victim, 6-year-old AJ Hernandez. The fundraising post says the family will need "love and prayers… today and all these days to come."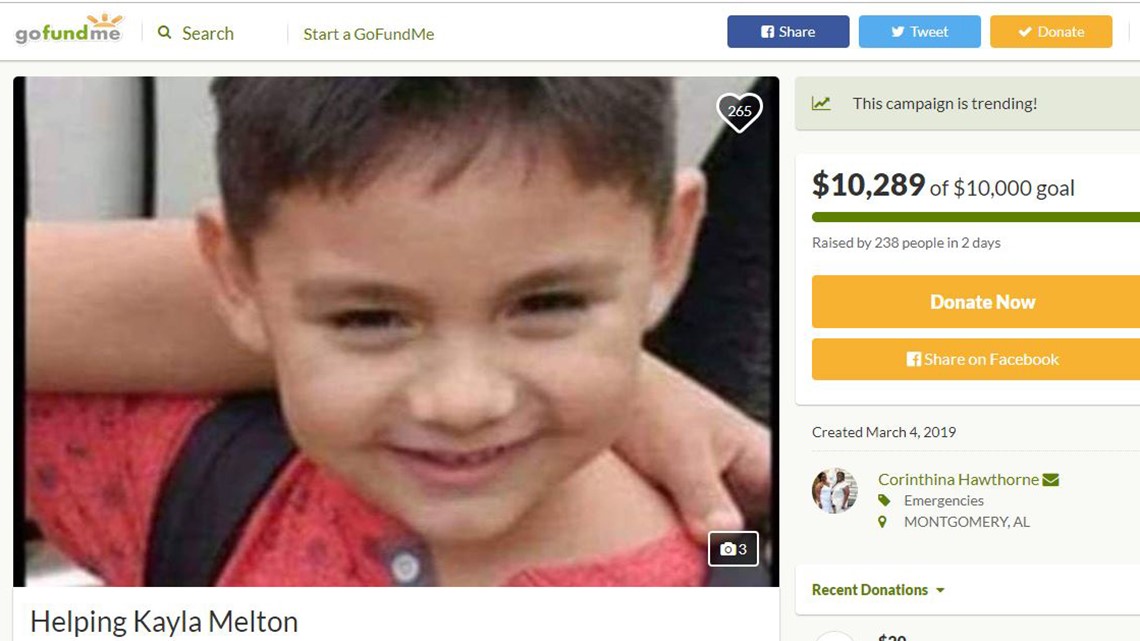 AJ's grandfather, Bobby Kidd, speaks of how the tornadoes ripped AJ and his brother from their father.
"The house just exploded, he said both boys were just sucked completely out of his arms."
Now, Kidd says, he and the family are finding some comfort in the collective embrace of so many people across the country.
"Yeah, I'm gonna cry," he said, "but somebody is gonna cry with me."
Photos: EF-4 tornado devastates Lee County, Alabama
Another fundraising appeal is posted in the name of the mother of nine year old Jonathan Bowen. She wrote on Twitter that Jonathan was "full of life and happiness… his favorite holiday was Thanksgiving because he enjoyed saying all the things he was thankful for."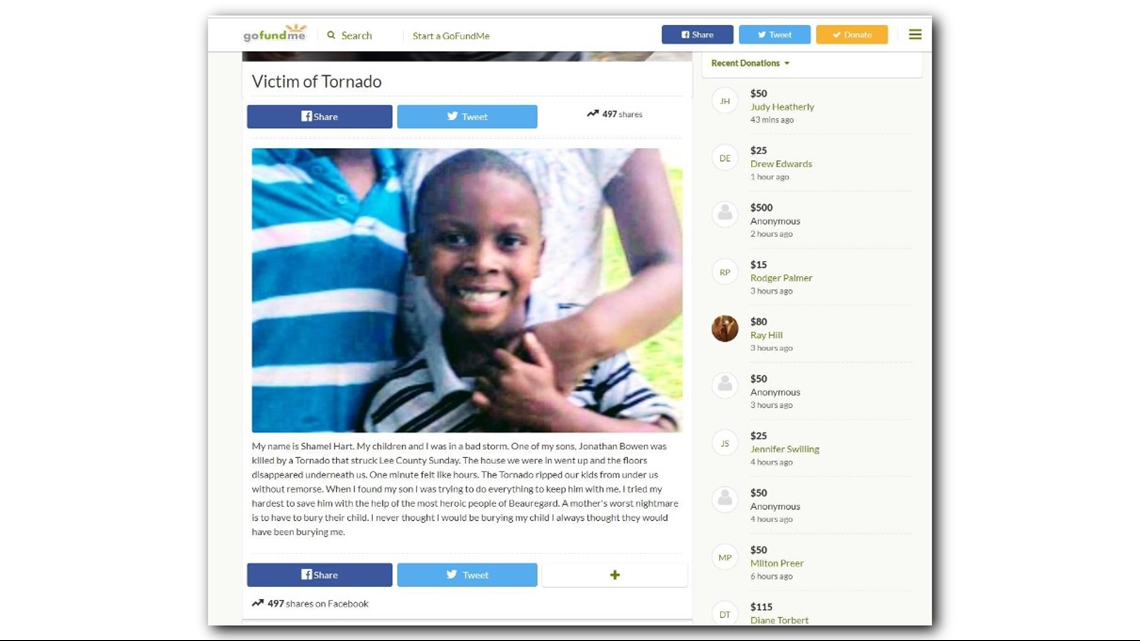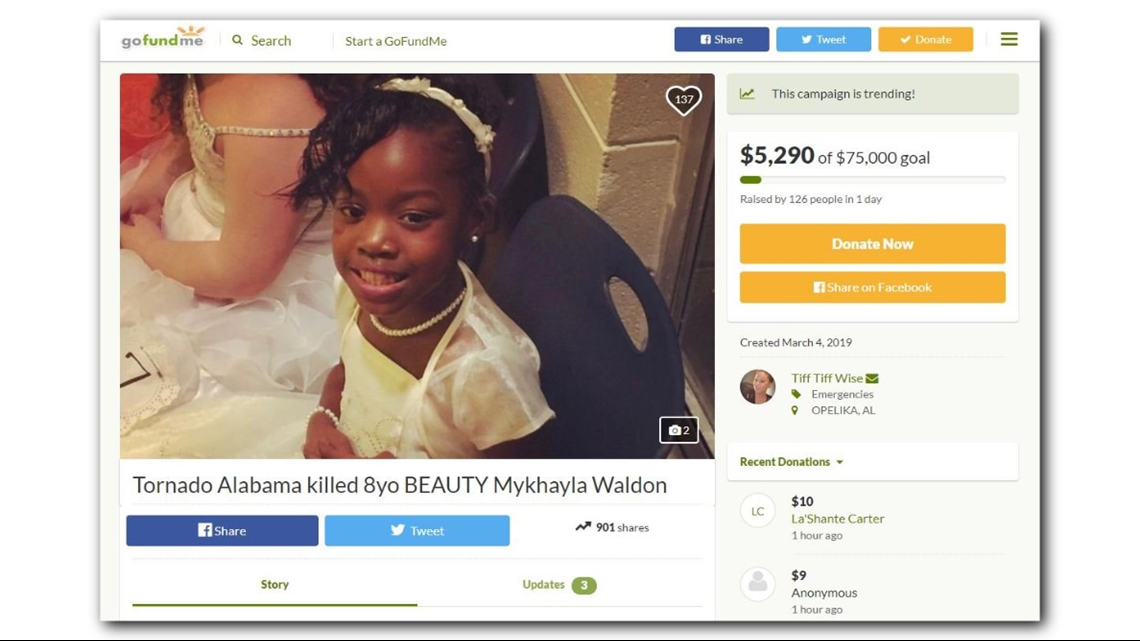 10-year-old Taylor Thornton was visiting a friend when the tornadoes struck.
Her parents, Ashley and David Thornton, said Monday that Taylor was "perfect."
David said, simply, "She was the air in my lungs."
And all of Lee County, Alabama is struggling to breathe under the crush of grief—and the nation is in mourning, too.