COVINGTON, Ga. — Twenty-three people are safe but flooded out of their homes after a Georgia river rose out of its banks into an RV park on early Saturday.
The rising waters of the Yellow River followed severe storms and heavy rains that rocked the region for most of the previous day. But the American Red Cross said the real problem for these residents of the Riverside RV Park came much later.
The Red Cross reported that they are assisting all the people who were affected by the flooding - which left some people initially trapped in their recreation vehicle homes.
Volunteers were in place to provide emotional support and emergency assistance for things like lodging, food, clothing and replacement medications.
Hydrograph readings from the National Weather Service show the river levels cresting at 15.49 feet - just below moderate flood stage - in Conyers around 4 a.m. on Saturday with the levels expected to near average levels of about 3 feet by Monday afternoon.
The Red Cross reports that caseworkers will follow up with the families in the days to come.
Severe thunderstorm images from April 19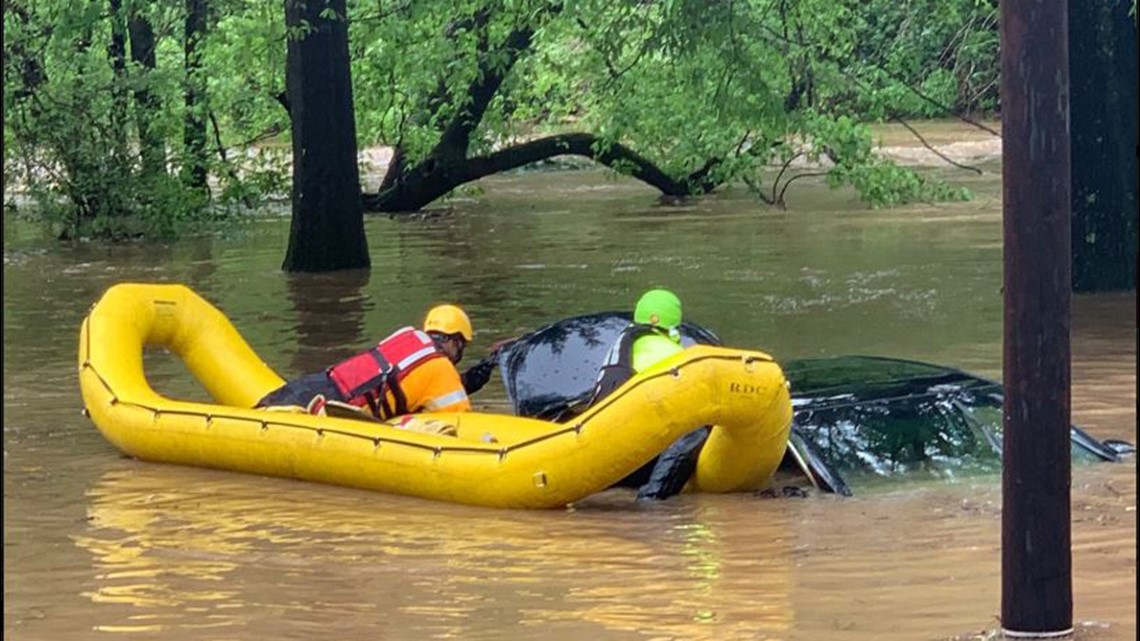 MORE WEATHER COVERAGE