ATLANTA — The 11Alive StormTrackers were tracking the potential for a wintry mix in parts of north Georgia Sunday morning. It came following a windy and rainy Saturday night.
There were multiple reports of downed trees and some power lines. Winds at Hartsfield-Jackson Atlanta International Airport saw gusts as high as 48 mph.
Here's what to know about Sunday's chance of a wintry mix:
Rain may mix with and/or change to wet snow in parts of north Georgia Sunday morning
Around the metro, it should be mostly rain. Any snow that falls will melt.
Light accumulations are possible in the north Georgia mountains. At elevations above 2,000 feet, light snow accumulations could be a coating up to 1 inch.
UPDATES:
11 a.m. | Beautiful snow falling at elevations above 3000ft along the Richard Russell Scenic Highway:
10:30 a.m. | Chris Holcomb is out and about in the 11Alive Thunder Truck where he finally spotted snow.
9:30 a.m. | In Big Canoe, an 11Alive StormTracker shared this photo from 3,000-foot elevation with the temperature around 32.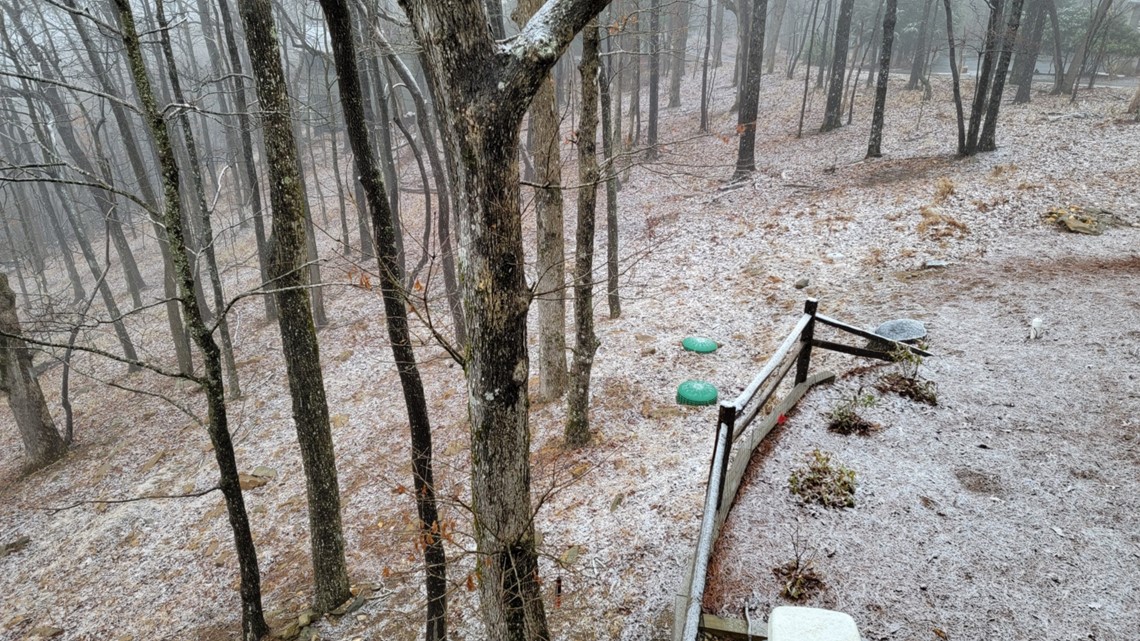 9 a.m. | 11Alive is bringing you team coverage from metro Atlanta to the north Georgia mountains. You can watch it here:
8:35 a.m. | We are seeing snow start to fall at Brasstown Bald. This is nearly 5,000 feet above sea level.
8:15 a.m. | A tree fell across the parking lot at North Lake Manor Condominiums on Woodbriar Circle in Tucker causing damage to parked cars.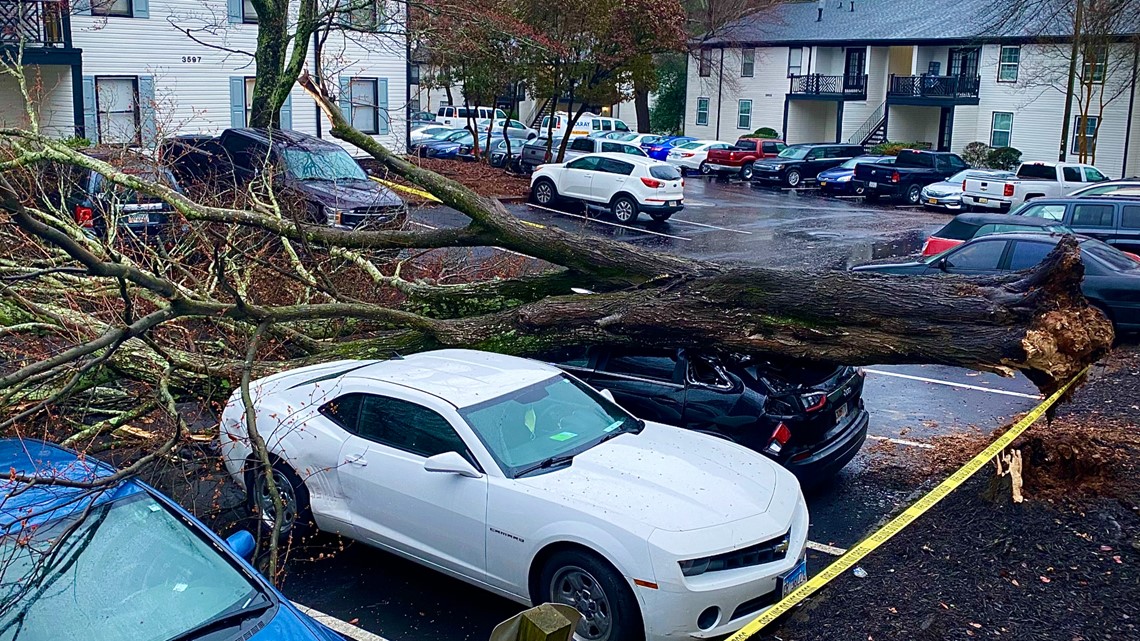 7:50 a.m. | Our live stream is watching for snow flakes in Blue Ridge and Centennial Olympic Park.
7:15 a.m. | Milton Police are reporting that Hopewell Road is closed from Saddlesprings Road to Redd Road due to power lines down.
7 a.m. | Georgia Power is showing more than 1,000 customers in metro Atlanta without power.
5 a.m. | A car collided with a downed tree in Buckhead on Northside Drive close to West Paces Ferry early Sunday morning. It is unknown if there were any serious injuries.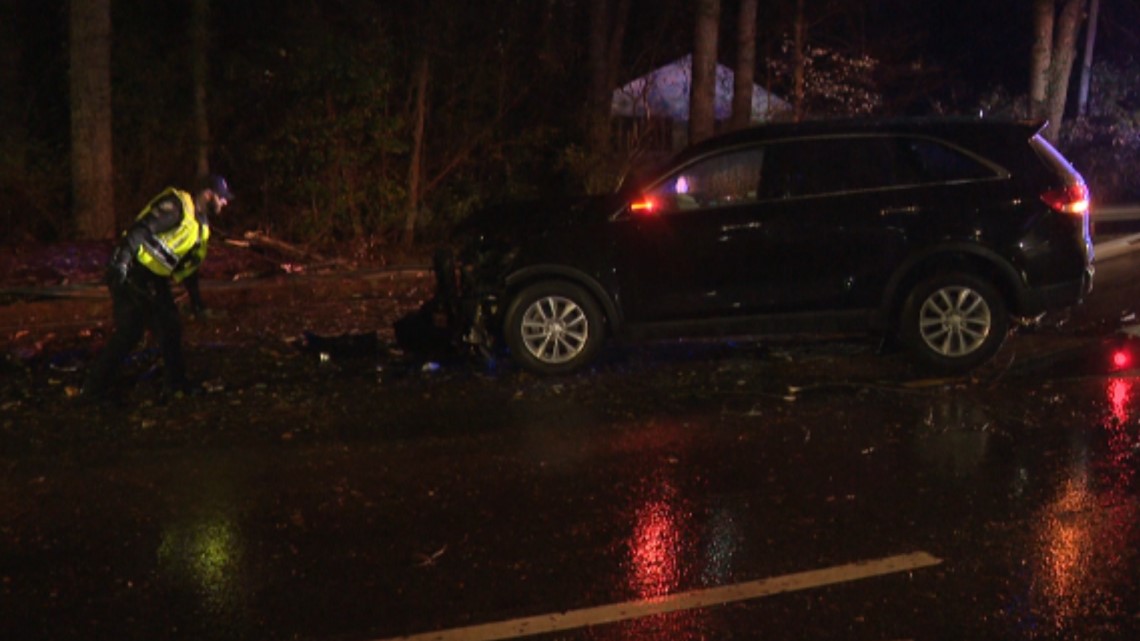 MORE FROM THE 11ALIVE STORMTRACKERS
DOWNLOAD THE 11ALIVE APP:
Set up weather notifications by clicking the Gear icon in the upper right corner of the app. Select Notification -> Notification Settings -> Severe Weather Alerts -> Toggle the Severe Weather Alerts button to the right to turn alerts on.
Send photos and videos through the app by selecting the Near Me feature on the bottom right taskbar of the app and entering your information.
TEXT YOUR WEATHER PHOTOS TO US: 404-885-7600
JOIN THE 11ALIVE STORMTRACKERS FACEBOOK GROUP: Nearly 10,000 metro Atlanta and north Georgia weather enthusiasts share their weather photos every day. Click here to join the group!