ATLANTA — While we had a very cold rain overnight and early Tuesday in metro Atlanta, parts of far north Georgia actually had some snow.
A dusting of snow covered the trees and off-road areas in the North Georgia Mountains, which resulted in late school openings in a handful of counties in far north Georgia.
11Alive viewer Rosemary Willmot sent us some wintry pictures from the Blue Ridge area, at an elevation of 2,800 feet.
Much closer to Atlanta, temperatures remained above freezing, which meant that there was no snow, only rain.
11Alive meteorologist Chesley McNeil says that with the cold front passing by, winds have picked up and the temperatures will continue to fall across all of the region.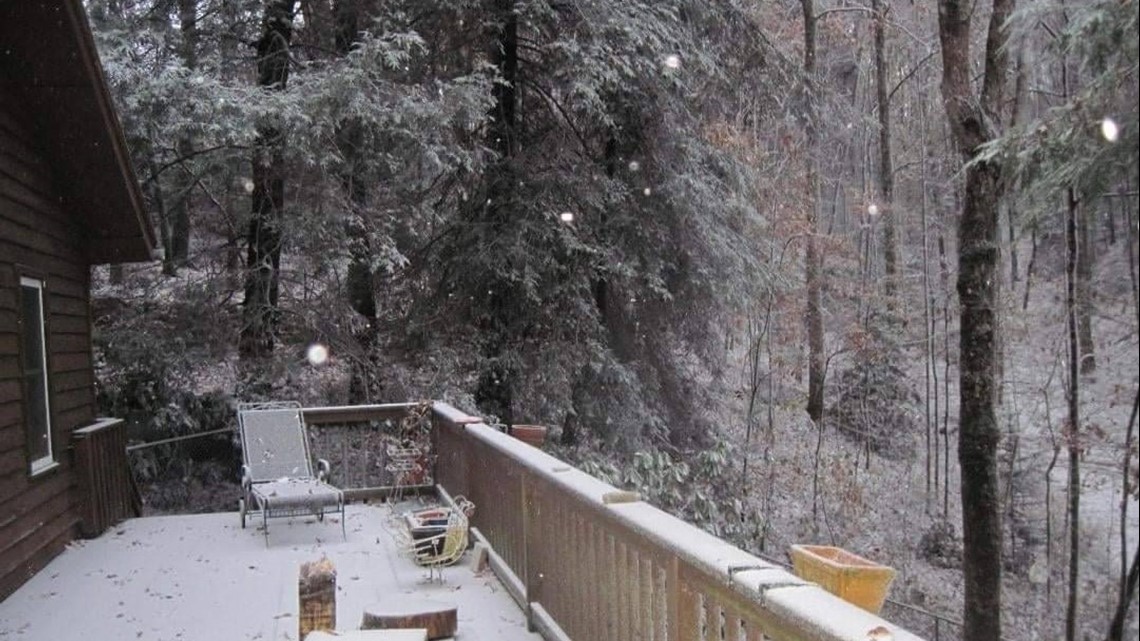 A Wind Advisory is in effect for most of north Georgia, including all of metro Atlanta, through 7 p.m. Tuesday.
Winds are expected to blow through at 15-to 20 mph, with gusts up to 35 mph.
Everyone is advised to watch for flying debris and the possibility of falling tree limbs or weakened trees that may fall as a result of the wind.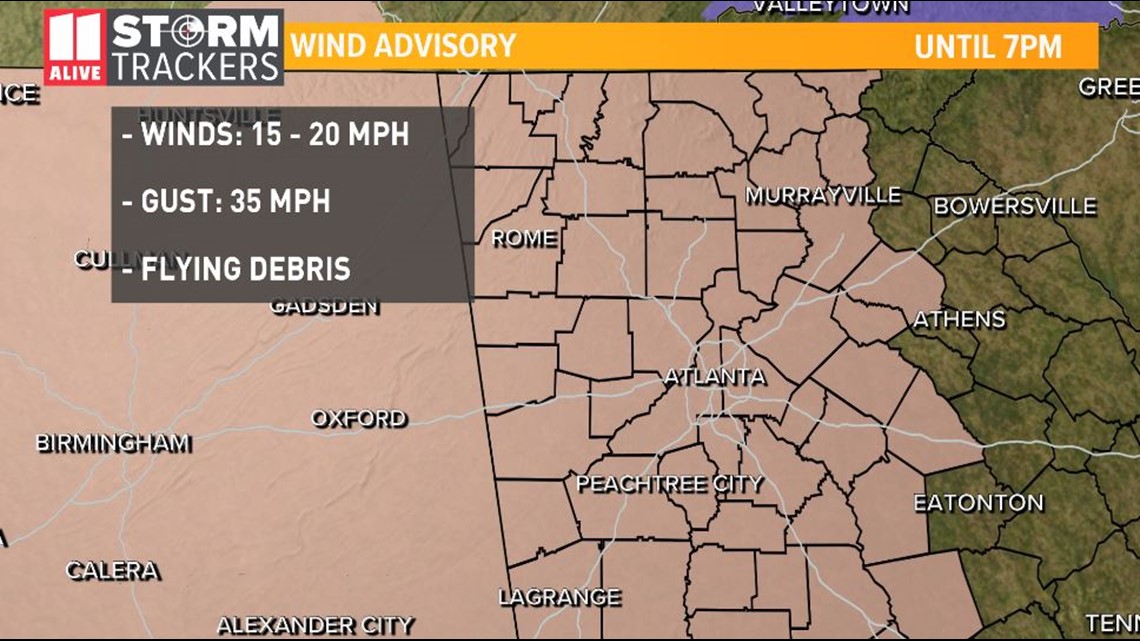 Temperatures during the day on Tuesday will remain in the 30s with wind chills in the 20s.
Tuesday night, the winds are expected to fall off, but so will the temperatures.
The low temperatures are expected to fall into the low-to-mid 20s, with wind chills dropping off into the low-to-mid teens.
A Freeze Warning has been issued for late Tuesday night and early Wednesday.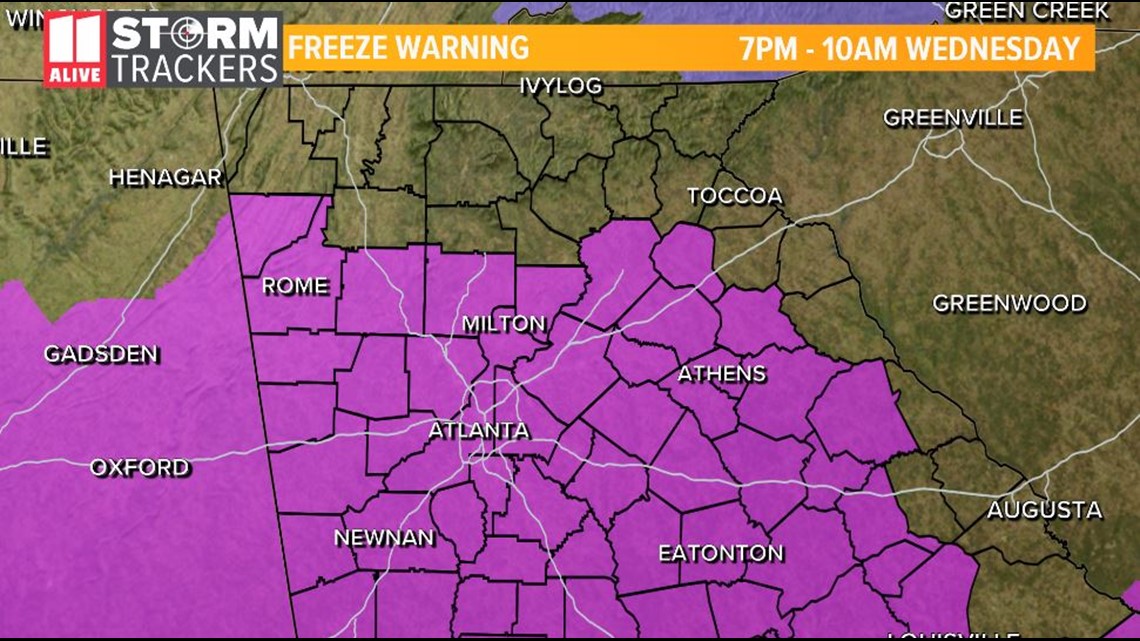 Freezing conditions will kill any sensitive outdoor vegetation, crops and possibly damage unprotected outdoor plumbing.
Bring any tender plants indoors. Bring pets inside. Those with outdoor water pipes should make sure they are wrapped, drained or allowed to drip slowly.
Those with in-ground sprinkler systems should drain them and cover above-ground pipes to protect them from freezing.
Anyone with pipes on outer-facing walls of their homes is advised to allow those faucets to drip slowly to protect them from freezing.