ATLANTA — The National Weather Service and River Forecast Center in Peachtree City are calling for a of lot rainfall this spring, so much so that it may cause more flooding than normal.
The 2020 spring flood risk for north and central Georgia has a greater than 50 percent chance of being worse than normal/average, forecasters say.
This may not come as a surprise, as the winter has been wet, which was one of the big reasons behind this final forecast. Other parts of the southeast are also forecast to have an above average chance for flooding this spring.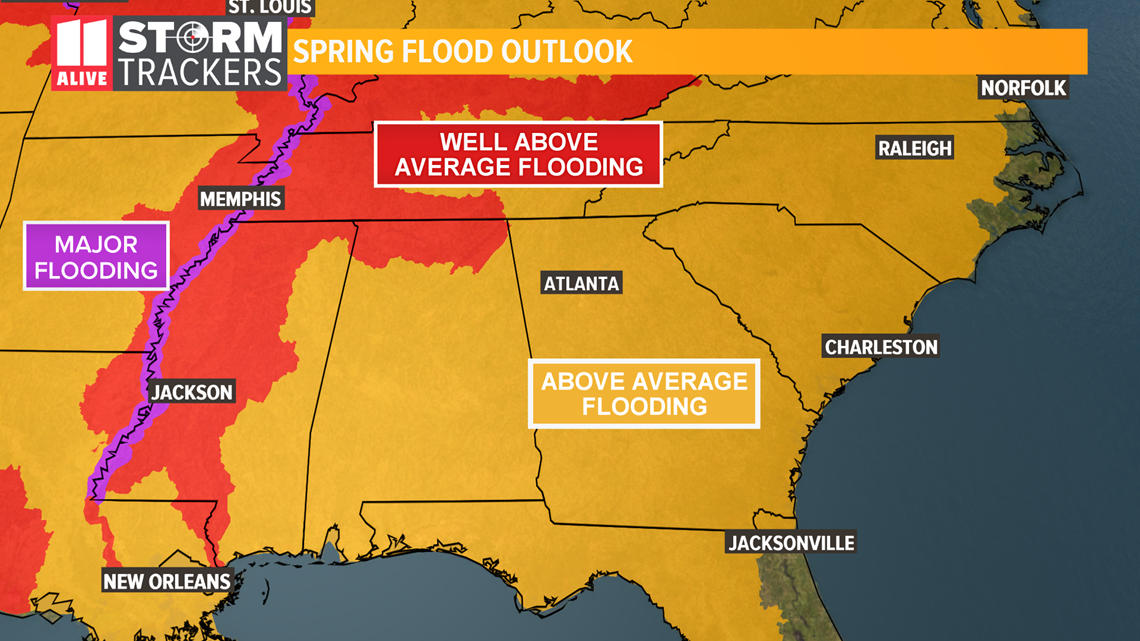 Wet Winter
Much of north and central Georgia saw their top 5 wettest winter on record, in terms of rainfall.
Hartsfield-Jackson recorded the fifth wettest December-February period. Athens also had its wettest winter on record.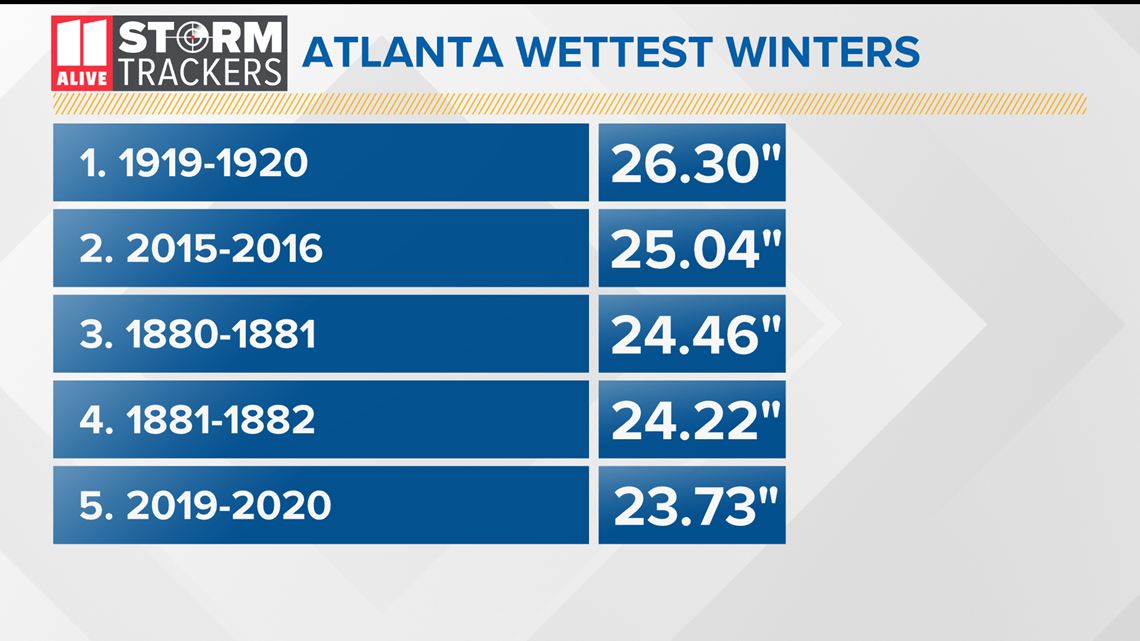 Portions of northeast and west central Georgia received up to three times the normal/average amount of rainfall over the last three months. And in the last 30 days alone, most of Georgia has seen three-to-six times more rainfall than normal/average.
All the rainfall has completely erased the drought in the entire state for the first time in more than a year.
In fact, the ground is so saturated flash flooding has a been a concern with this latest prolonged episode of showers and storms.
Elevated Water Levels
Lake Lanier was on the cusp of setting an all-time record for highest pool level.
The Corps of Engineers was able to release water down the Chattahoochee River before that record level was reached. Many reservoirs and lakes remain elevated, however, and some are even above the highest levels for summer when lakes are supposed to be "full."
Photos: Lake Lanier's levels rise dramatically after recent rains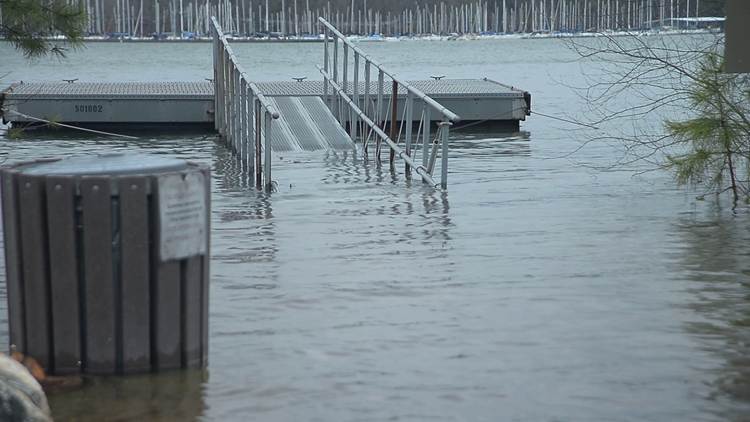 Stormy and Wet Pattern Continues
The long range precipitation forecast calls for - you guessed it - more rain.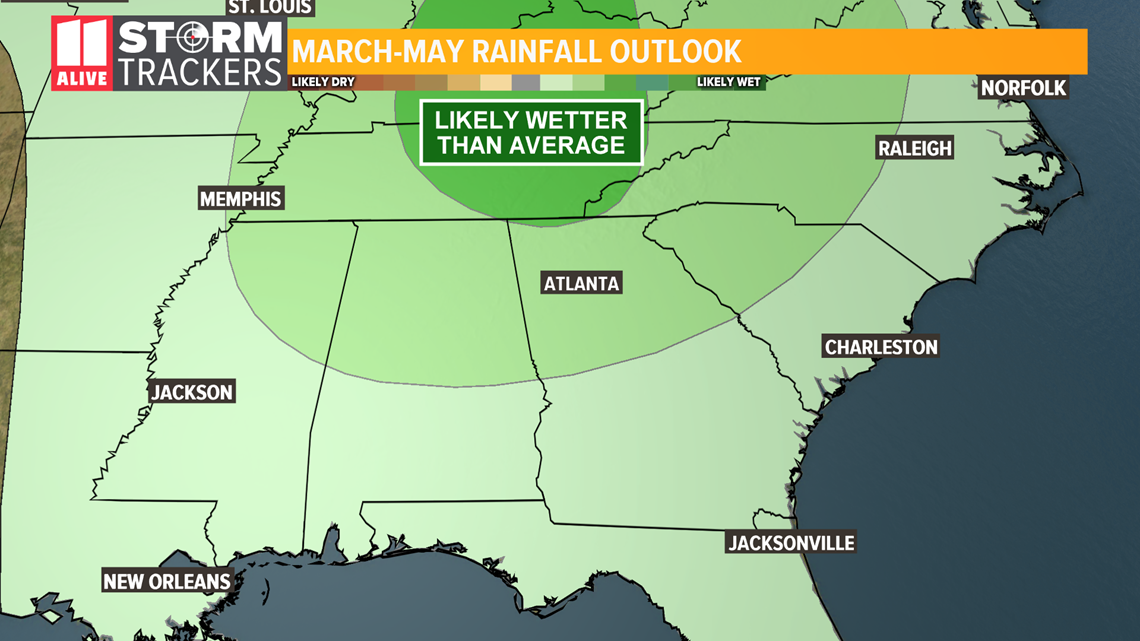 The predicted wetter-than-normal/average will continue for the next three months. As long as it keeps raining without a prolonged dry period, rivers will stay elevated, the ground will stay wet, and flooding will be a problem.
Temperatures
Looks like it will be a wet and warm spring, too.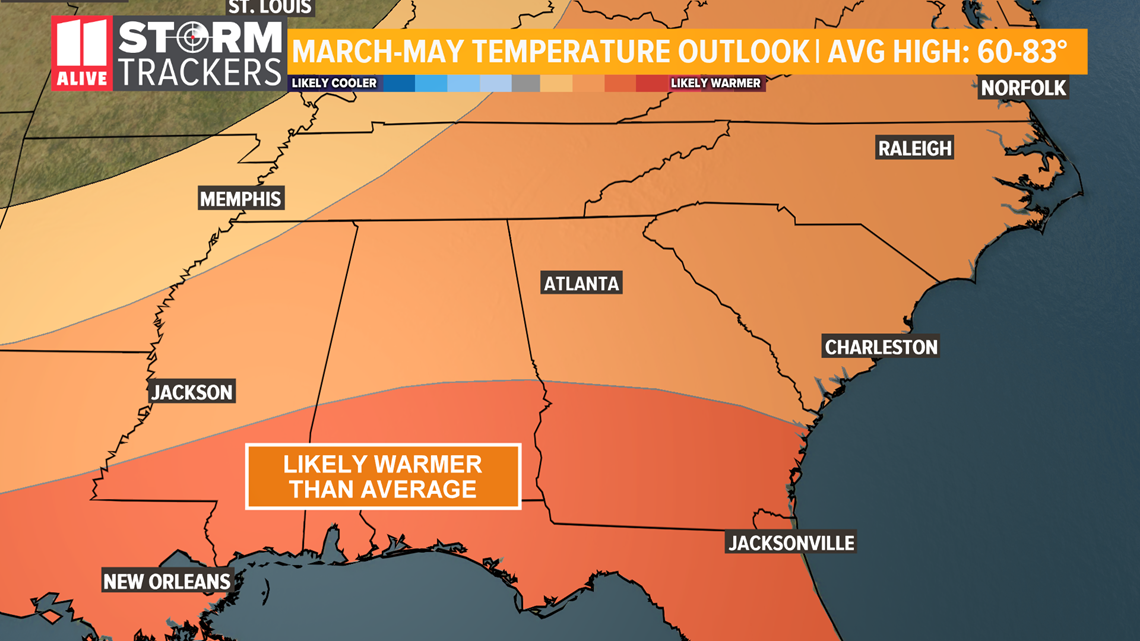 The long range forecast calls for warmer-than-normal/average conditions.
The 11Alive StormTrackers will keep you up to date on the latest severe weather information, including flooding this spring season.