ATLANTA — Tropical storm Nicole is nearing hurricane strength just east of the Bahamas. Max winds have increased to 70mph. It is moving WSW toward the eastern coast of Florida.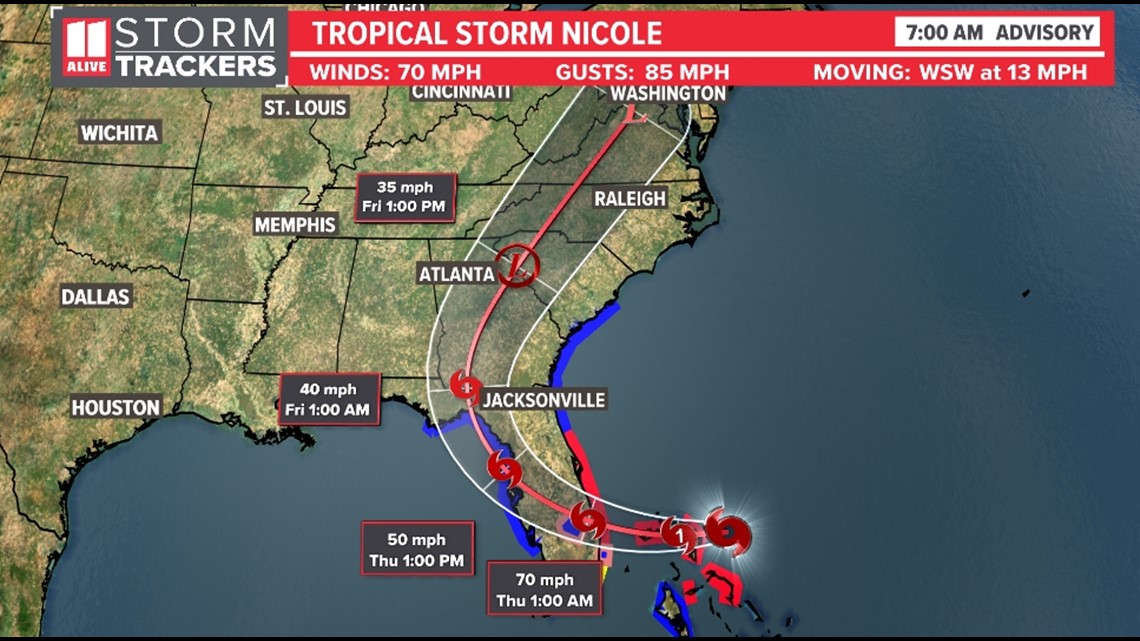 The current forecast track has the center of the storm moving over the Bahamas Wednesday then approaching the Florida coast by Thursday morning.
Nicole is forecast to reach Category 1 Hurricane status before making landfall.
A Hurricane Warning is in effect for the Bahamas. A Tropical Storm Warning has been issued for the east coast of Florida and the southern Bahamas, and it extends up along the Georgia and South Carolina coast as well.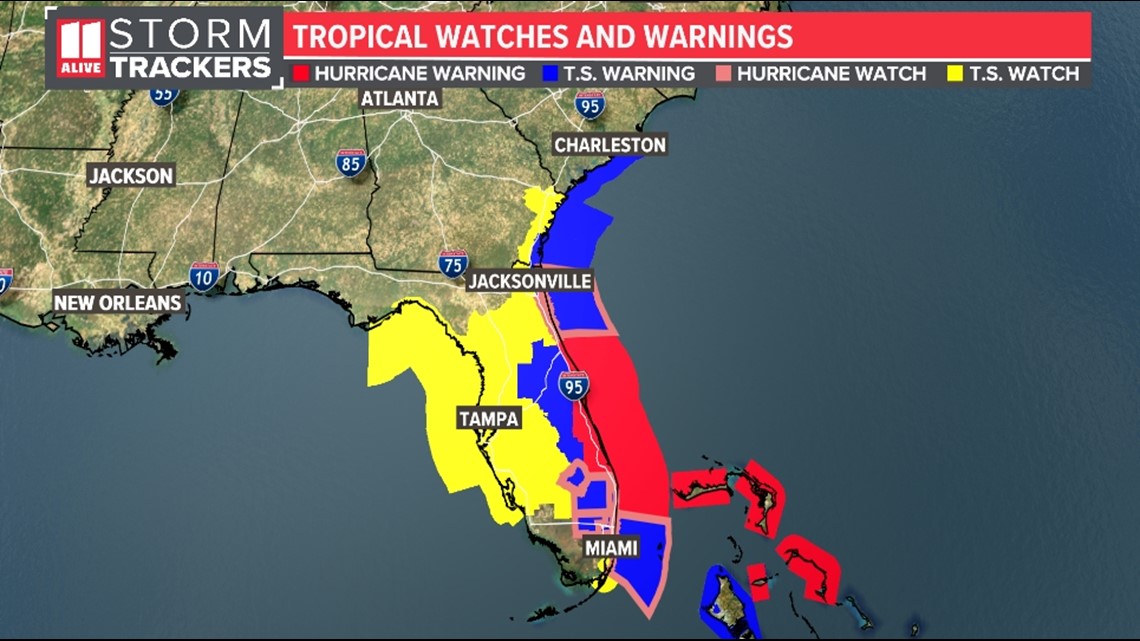 Once the storm makes landfall, it could briefly enter the Gulf of Mexico before veering northward towards Georgia. On this track, much of the impact on the state will be felt along the Georgia coast on Friday.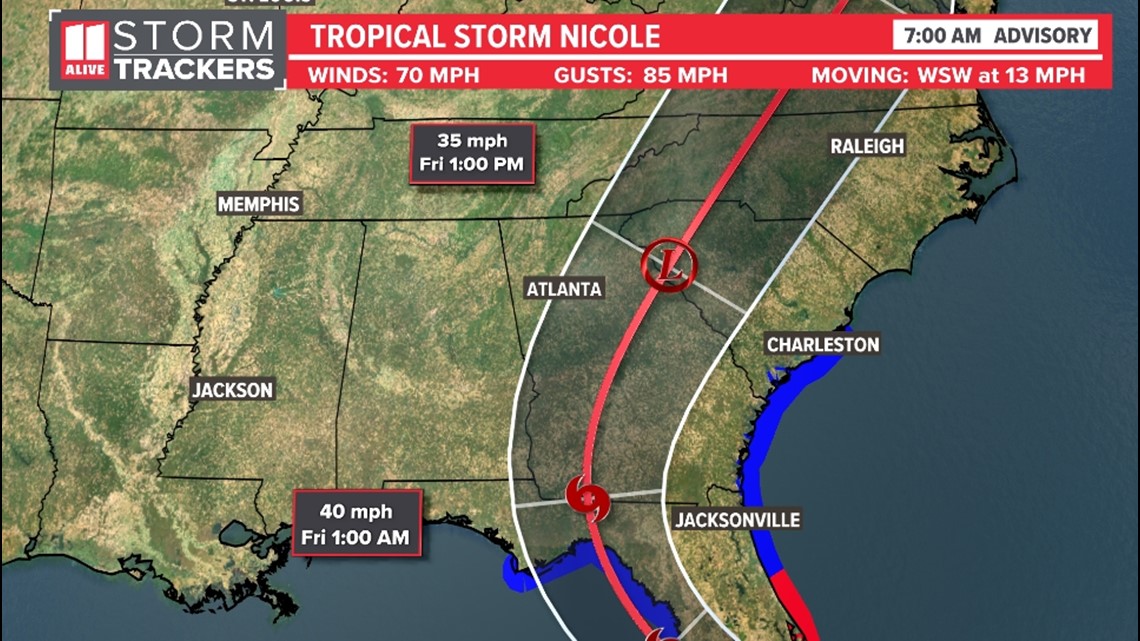 It is looking increasingly likely that we will see widespread heavy rain on Friday associated with Nicole, but it is dependent on the track of the center of circulation. Further west, more rain for us. Further east, drier for us.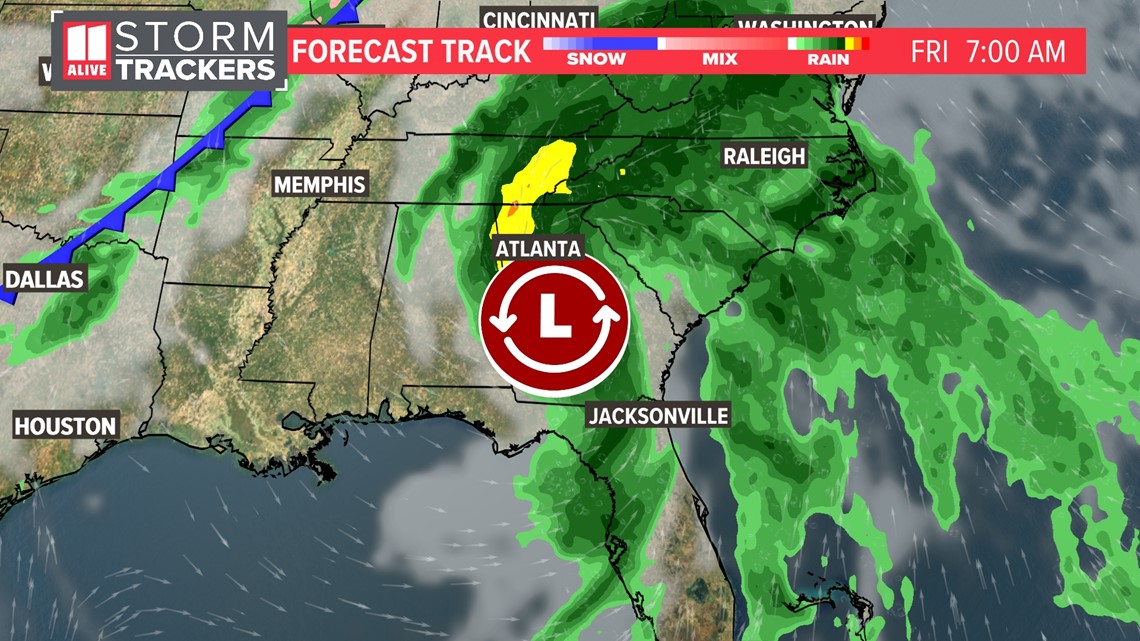 Storm surge along the GA coast could be as high as 6+ feet in some locations.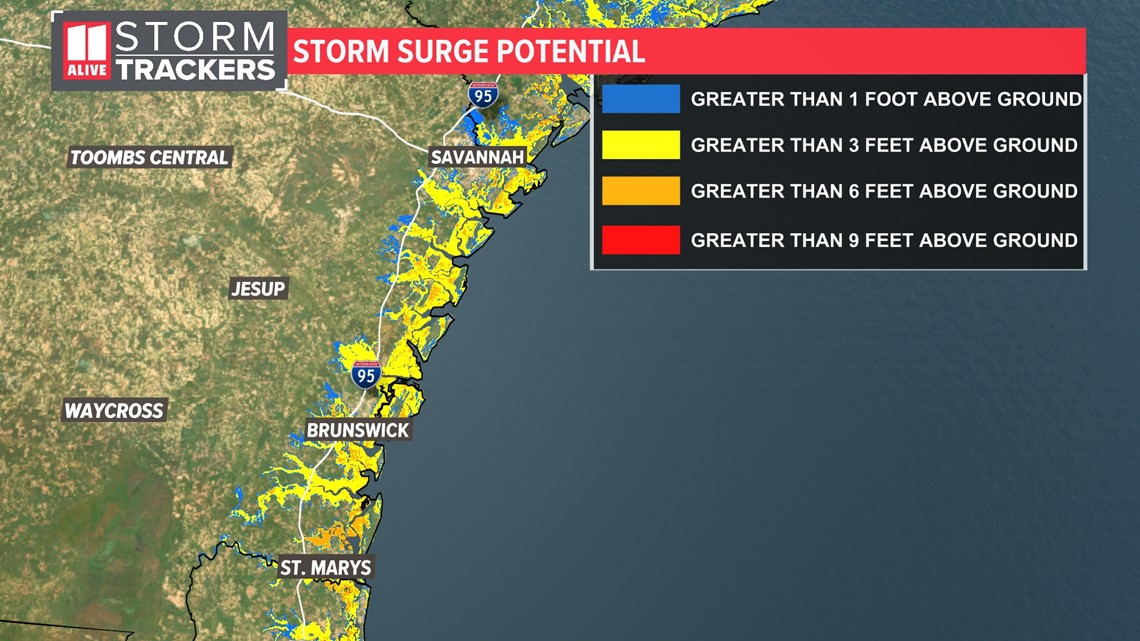 We will continue to follow the storm to bring you updates.
MORE FROM THE 11ALIVE STORMTRACKERS
DOWNLOAD THE 11ALIVE APP:
Set up weather notifications by clicking the Gear icon in the upper right corner of the app. Select Notification -> Notification Settings -> Severe Weather Alerts -> Toggle the Severe Weather Alerts button to the right to turn alerts on.
Send photos and videos through the app by selecting the Near Me feature on the bottom right task bar of the app and entering your information.
TEXT YOUR WEATHER PHOTOS TO US: 404-885-7600
JOIN THE 11ALIVE STORMTRACKERS FACEBOOK GROUP: Nearly 10,000 metro Atlanta and north Georgia weather enthusiasts share their weather photos every day. Click here to join the group!