ATLANTA — An active week is ahead across North Georgia with multiple storm systems and a bit of weather whiplash in the temperatures.
We'll have showers and storms to start the week on Monday with highs near 80°. Then later in the week, more showers and storms with much cooler air and highs just around 60°!
Here's the breakdown of daily storm chances. Monday's rain chance is 40 percent. We'll catch a little break Tuesday and most of Wednesday. By Thursday, another strong system arrives with a 60 percent chance of showers and thunderstorms.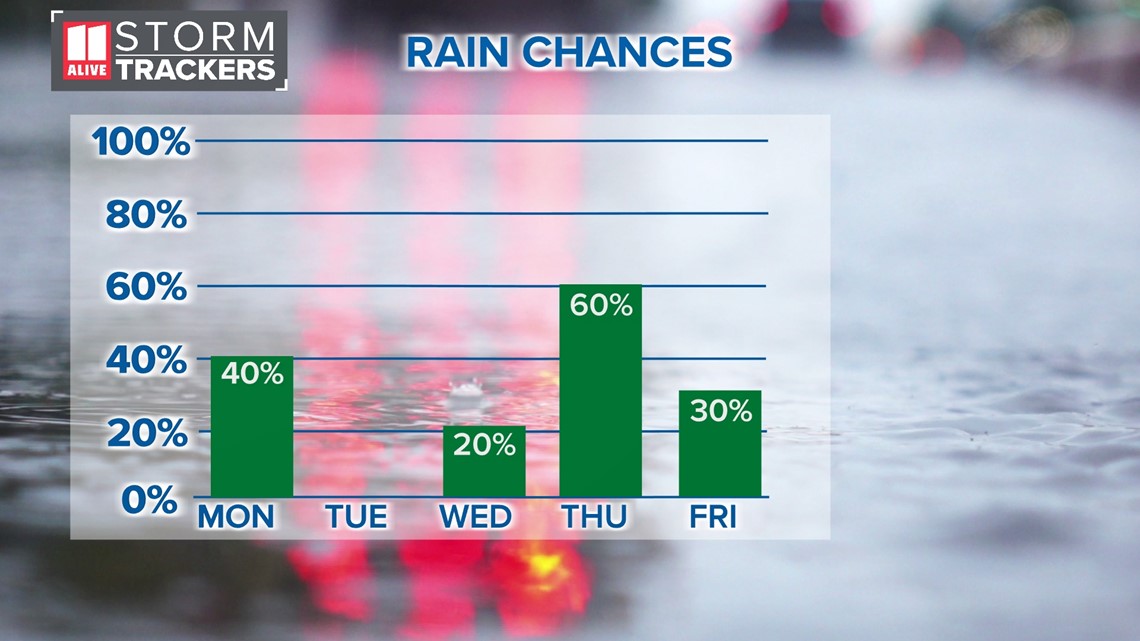 Monday's front brings mainly afternoon to evening showers and storms to North Georgia with the cold front passing through.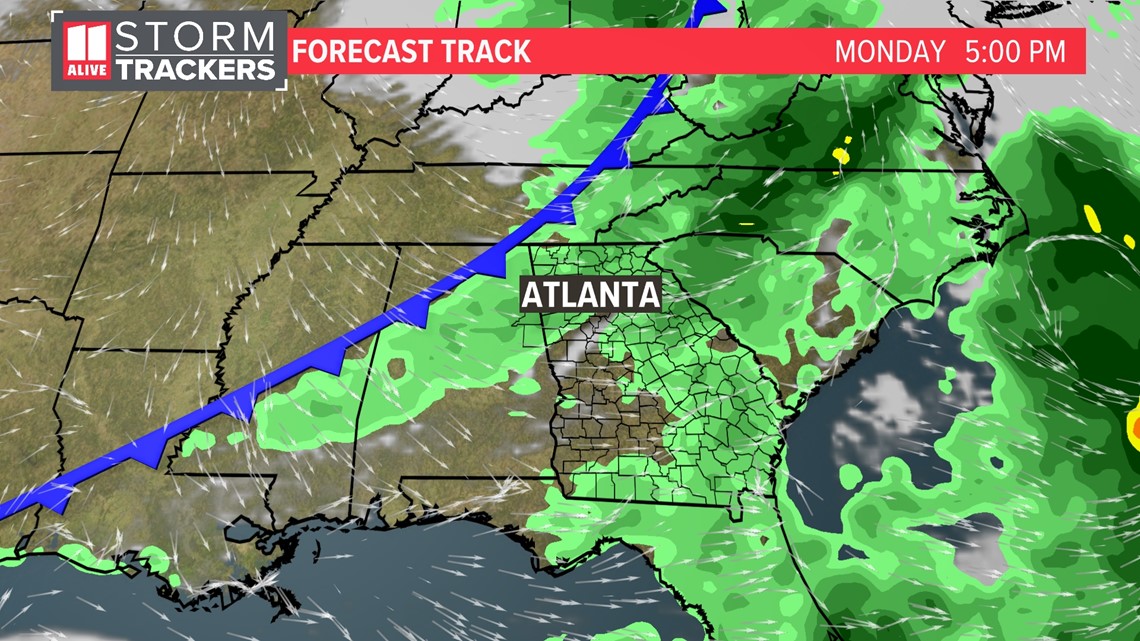 The next storm system is currently out in the Gulf of Alaska and off the Pacific Northwest coast as of Sunday morning. It is among the strongest on record for that part of the world! Strong winds, significant flood threats and big snows for the Sierra Nevada and other mountain ranges are likely as it begins moving onshore. Do you see the center of the low on water vapor imagery? You'll also notice the darker blue-teal colors moving into Northern California, denoting very deep moisture moving into the area from an atmospheric river.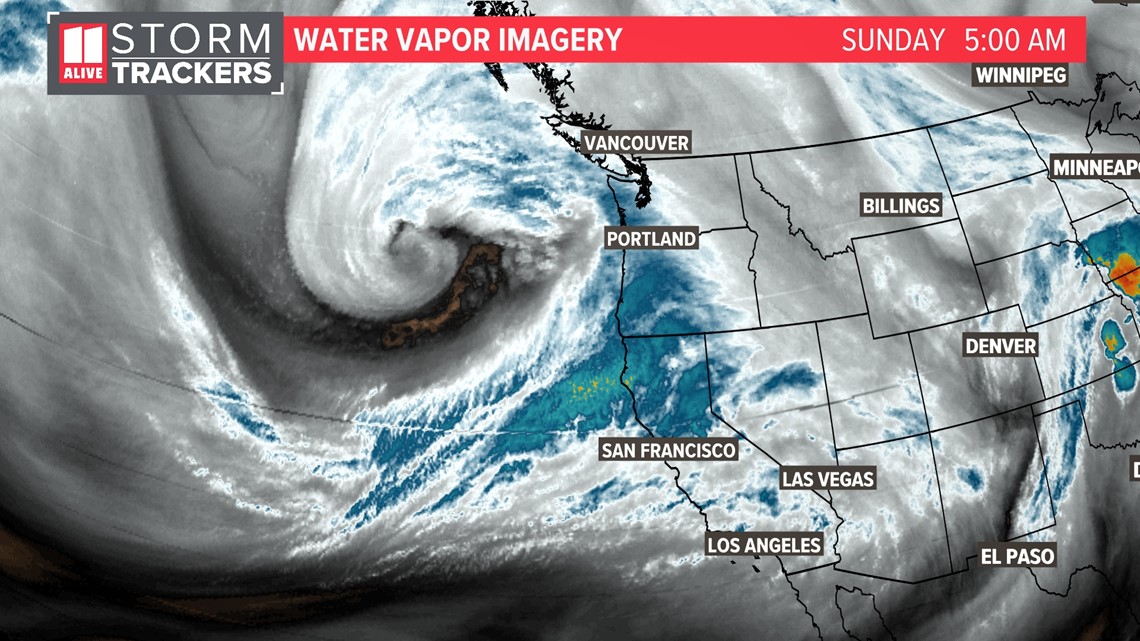 By Thursday, that low pressure system is on our doorstep with some showers and thunderstorms that will move into North Georgia.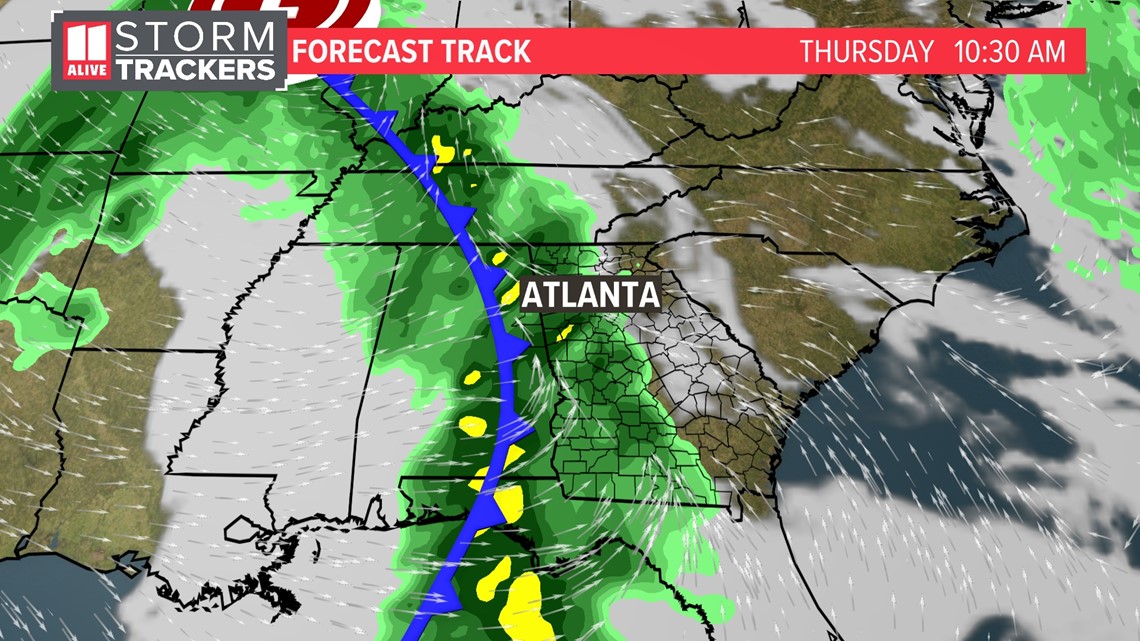 What these storm systems will successfully do is user in some cooler weather to the Peach State. After hitting highs near 80 on Monday, temps fall to just around 60 to start Halloween Weekend!