Although it's not rare for us to see severe weather in Georgia in December, the type of thunderstorms that produced these tornadoes are very rare in the Peach State.
New Year's Eve's thunderstorms can be classified as mini 'low precipitation' supercells.
Supercell thunderstorms are not rare in Georgia. We often see these ahead of squall lines in classic spring severe weather events. But supercell thunderstorms can be broken down into three sub-categories: classic, high-precipitation, and low-precipitation. In Georgia, the first two are our most common types.
Low-precipitation supercells are common in the Great Plains, but very uncommon east of the Mississippi. In fact, the last event with this type of storm in our area was more than 15 years ago on January 2, 2006, according to the National Weather Service in Peachtree City, Georgia.
As its name eludes to, Low Precipitation Supercells, or LP supercells for short, are characterized by less rain. On radar, the area of rain is often much smaller and separated from the rotating part of the storm, the mesocyclone. The lowering wall cloud and funnel/tornado are more visible to storm chasers because the precipitation is very light. The tornadoes are not wrapped in heavy rain like in our normal classic or HP supercell events.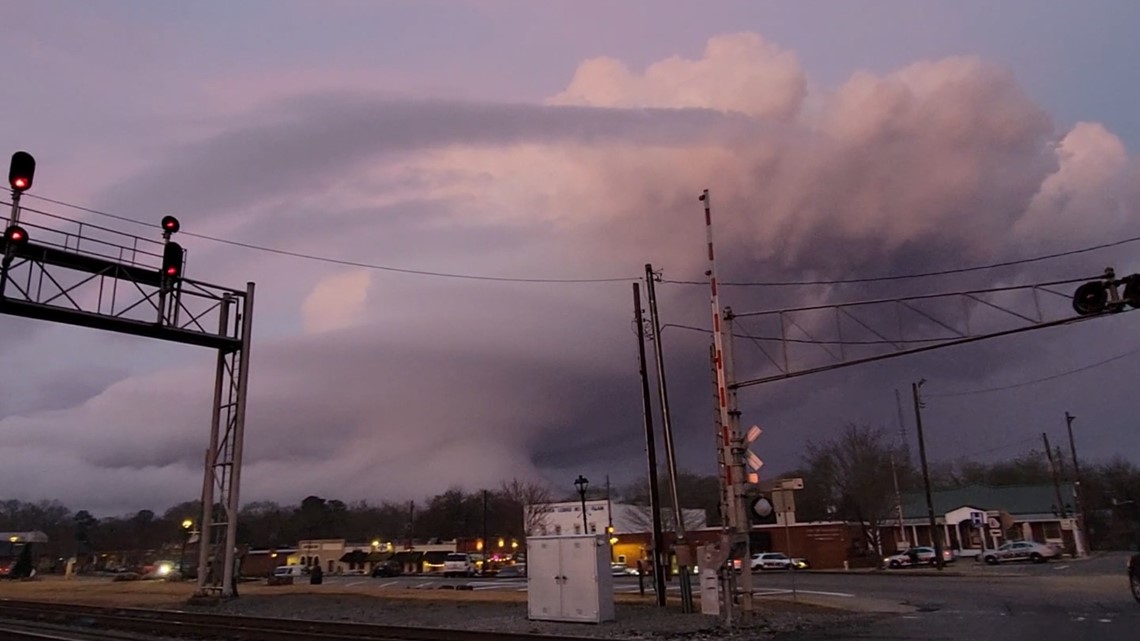 Low Precipitation supercells can also pose a threat of very large hail. We did have this back during the 2006 event, but that did not pan out with our New Year's Eve storms.
Friday's storms can also be classified as 'mini' or 'low-topped' supercells because of their small nature. Some of these storms only measured 6-8 miles across!