ATLANTA — First and foremost, let's get this out of the way:
THIS IS NOT A BREAD AND MILK ALERT!
But, since folks may be seeing some snowflakes on their weather apps, we'll talk about the chances of seeing some of the white stuff next week. (And yes, there is a chance of seeing some flurries on Tuesday, the 11Alive StormTrackers say.)
But it won't be much.
Still, it could be the first first flurries of the season, so that's something ... right?
11Alive StormTracker Samantha Mohr said the coldest air of the season so far could be moving in next week. If the moisture lingers around long enough, some parts of north Georgia could see a wintry mix.
There won't be much in the way of snow, though.
The European model shows some winter precip moving in Tuesday afternoon around 3 p.m. It wouldn't stick around for long. By the time of rush hour, it's already moved on.
WXIA
The American model show similar timing, but a more narrow band that could bring some flurries mixed in with rain.
WXIA
Under either model, no accumulations would be expected.
It's not really all that unusual either. We typically see our first freeze of the season between Nov. 11 and Nov. 16. (Tuesday is the 12th).
11Alive
Keep in mind, that's several days away and a lot can change between now and then.
The 11Alive StormTrackers will keep you posted. Download our free news app to receive alerts, and follow Chris Holcomb, Samantha Mohr, Chesley McNeil and Wes Peery on social media. Join the 11Alive StormTrackers Facebook group to post photos of what you see!
Check the latest forecast here.
Photos: A gorgeous sunset over Georgia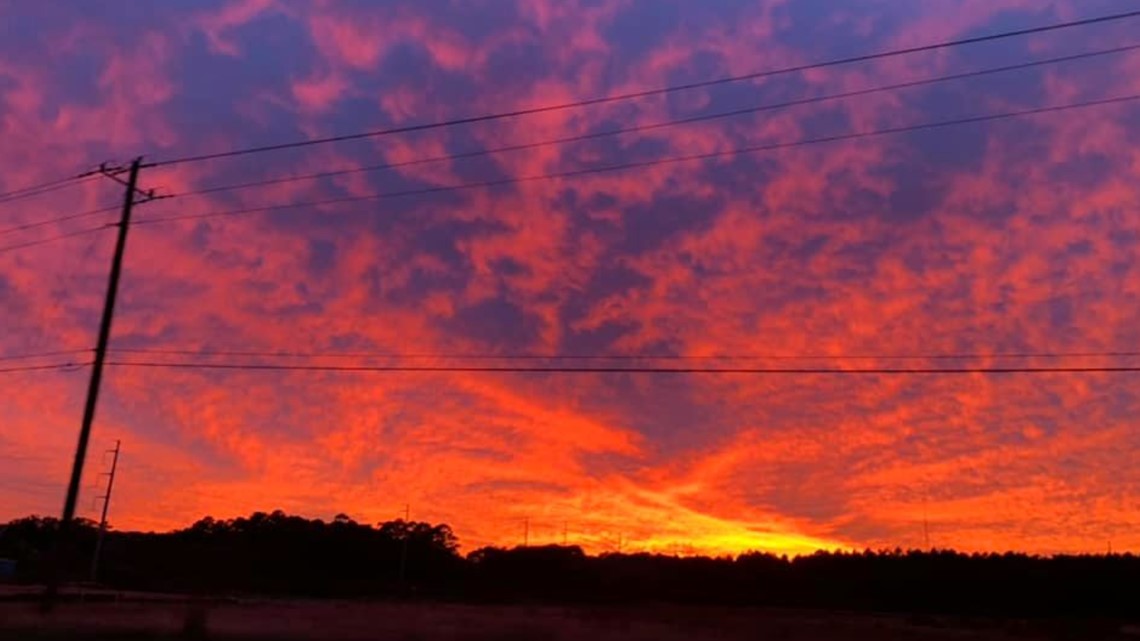 OTHER HEADLINES:
Report: The Rock buys $9 million Powder Springs country manor
A boy with brain cancer wants to be a police officer. Clayton County Police made it happen.
Sophie's Nightmare: How a Georgia mother allowed her boyfriend to impregnate her 10-year-old