ATLANTA — Unfortunately, Mother Nature will not bring a perfect forecast for Easter Sunday with showers and storms likely. The good news? It won't be a washout, and you should still be able to find dry periods, especially in the morning.
Temperatures will start in the 50s Sunday morning and will climb into the 70s in the afternoon. The hour-by-hour look ahead at the Forecast Track is below so you can better plan your outdoor holiday weekend activities.
Timeline
For Easter sunrise services, we may end up getting lucky with a relatively dry start in the morning. Sunrise on Sunday is just after 7 a.m. Skies will be mostly cloudy with temperatures starting in the 50s. Fog will be an issue in some areas to start.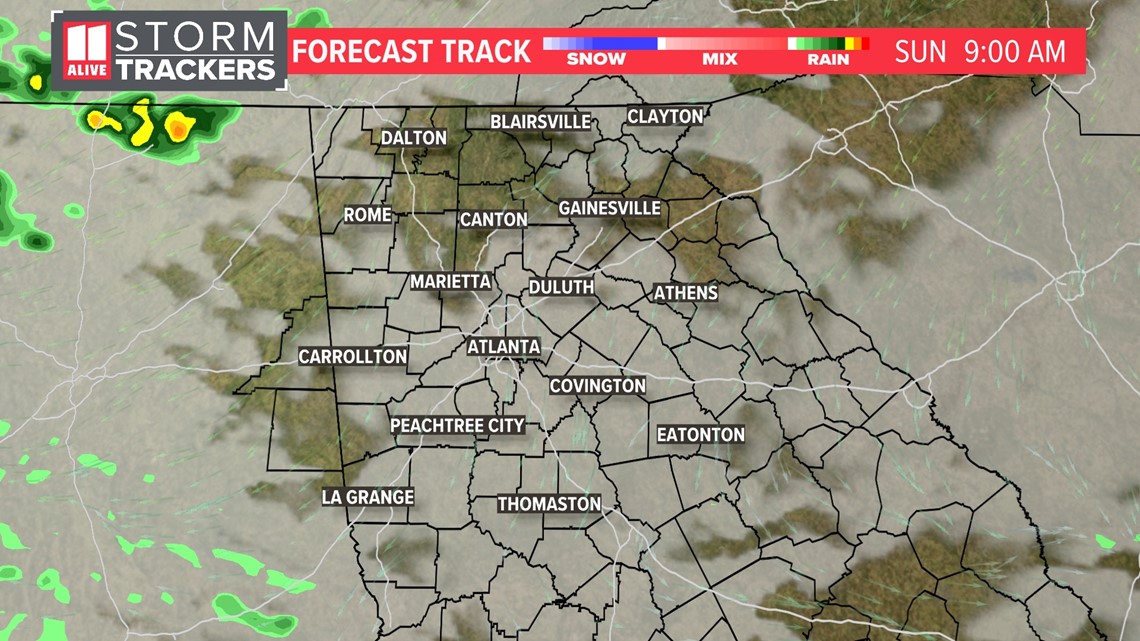 Through Sunday morning, the rain chance is less than 20%. Once we get past noon, the rain chance will start to increase to 30%. Still many outdoor plans should be okay for early afternoon egg hunts and outdoor feasts.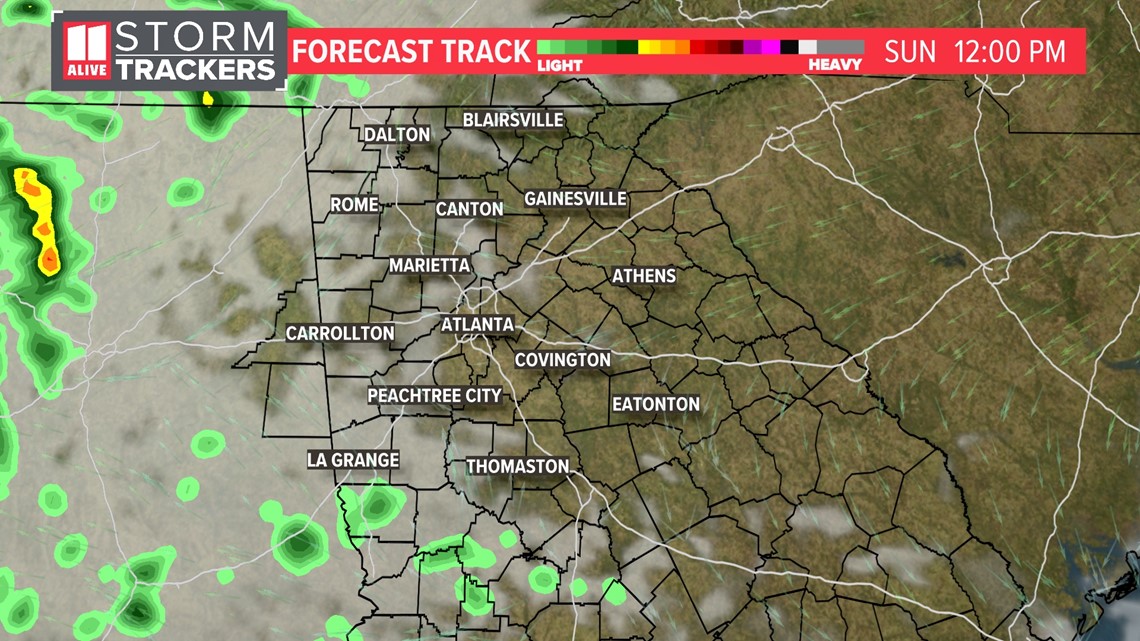 Temps will rebound through into the 70s for Easter Sunday afternoon.
By 2 p.m. how some spotty showers start to creep back in across North Georgia. Rain coverage increases quickly. There could be a few pockets of moderate rain and an isolated thunderstorm. Many outdoor plans will need to be moved inside.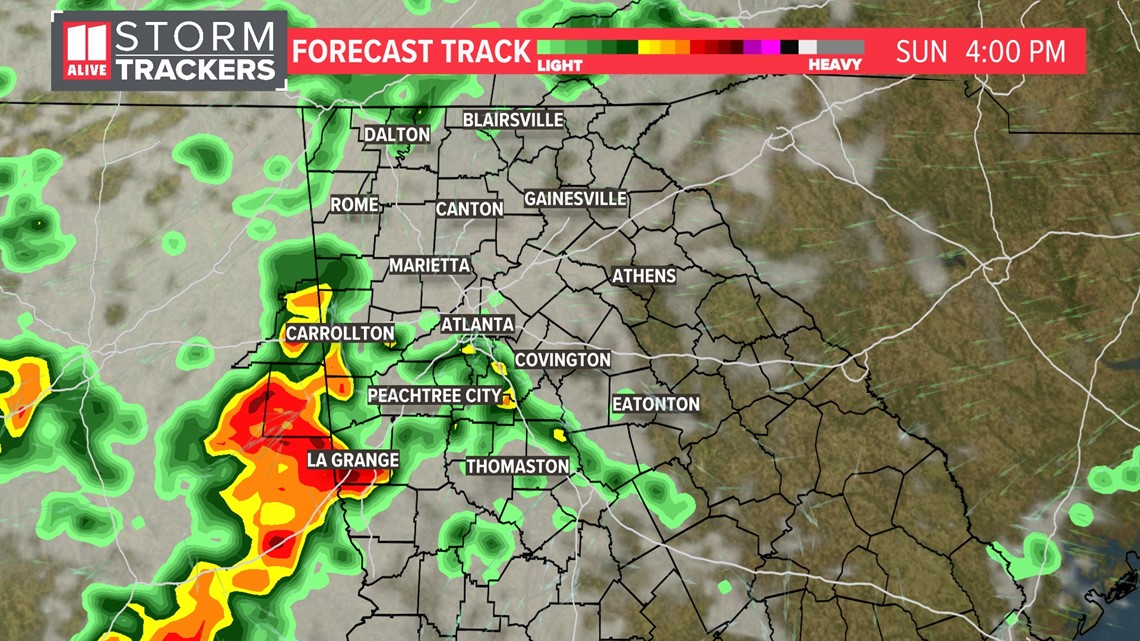 Those showers and storms stick with us into the evening as well. It won't be widespread, but the showers and storms could impact your outdoor plans.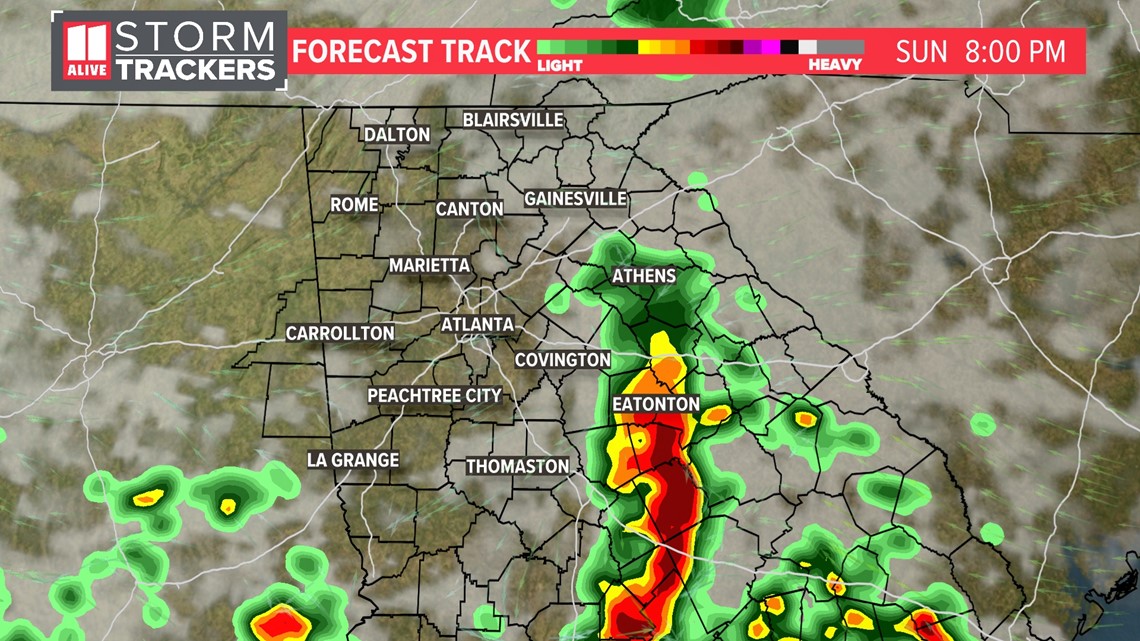 The rain stays fairly numerous through Sunday night and into the start of Monday.