ATLANTA — An impressive and expansive heat dome is focused on the southwest, but will be expanding east this week, bringing Atlanta's hottest days of summer.
This is the same heat dome that's been baking Phoenix in an impressive 17 days and counting of 110-degree afternoons and over a week straight above 90 degree overnights. Death Valley, California is forecast to hit 128 Sunday, and highs will stay above 120 for the next week. That heat is also putting places like Miami, Florida in an excessive heat warning for the second half of the weekend.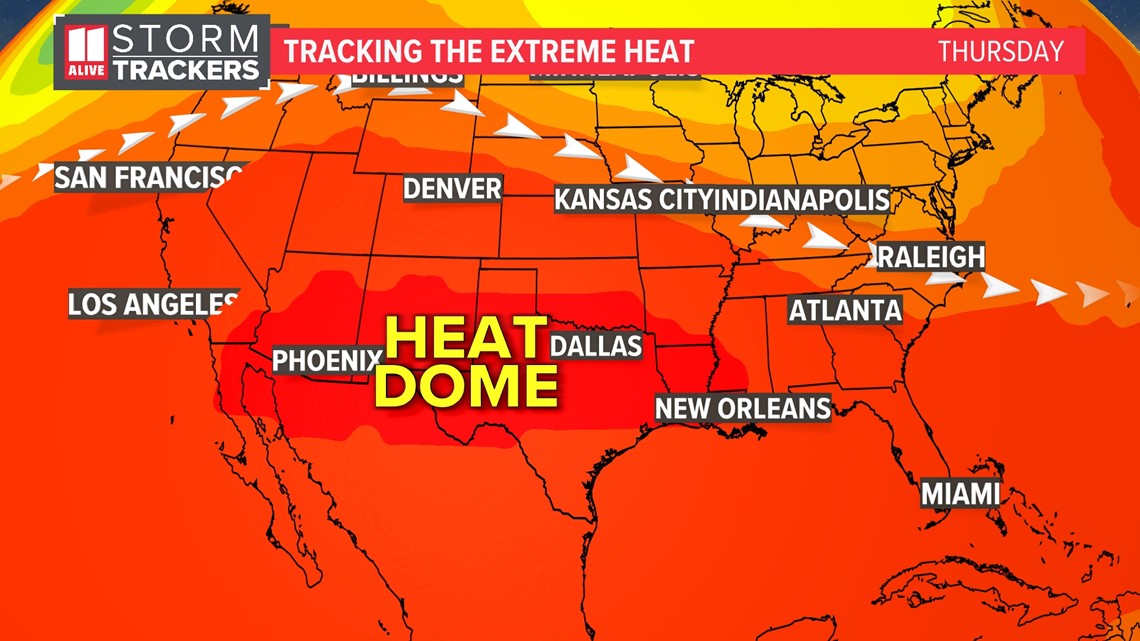 For North Georgia, we'll see the heat peak mid-to-late week. That's when Atlanta is forecast to hit the mid and upper 90s for a string of afternoons, and as the humidity rises, we'll see the heat index above 100.
One of the last weeks before schools go back in session, summer camp season is still in full effect. If your kids are going to an outdoor camp this week, make sure they have cooling facilities and are implementing extra water breaks to keep campers from overheating.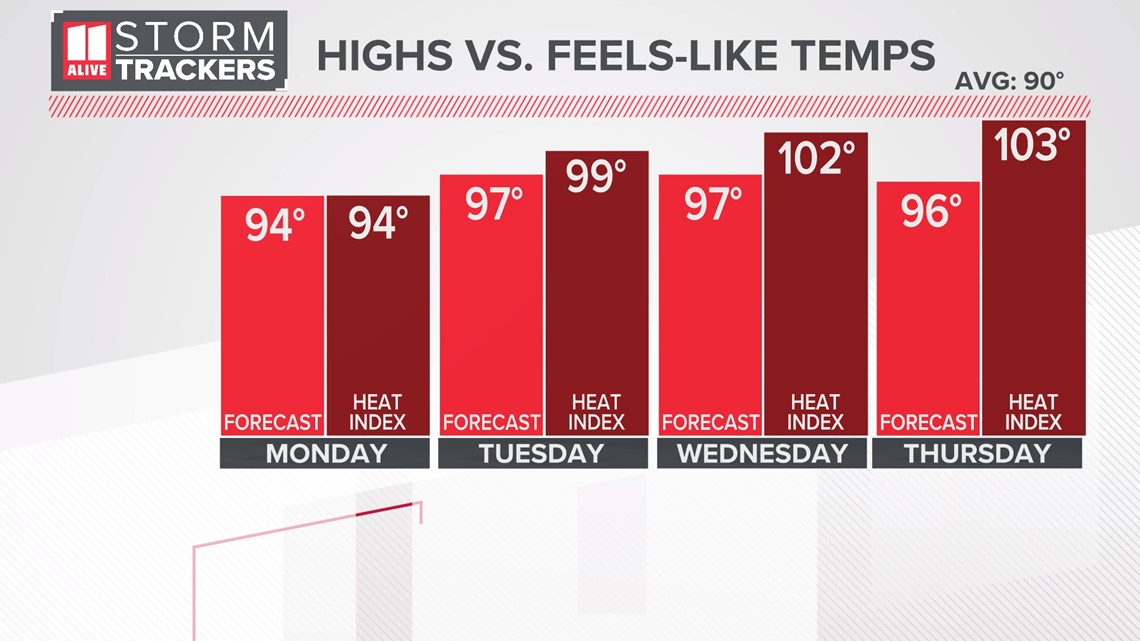 Although this is well above our average high of 90 degrees, we won't quite make it to the records. Atlanta's record highs are all above 100 degrees.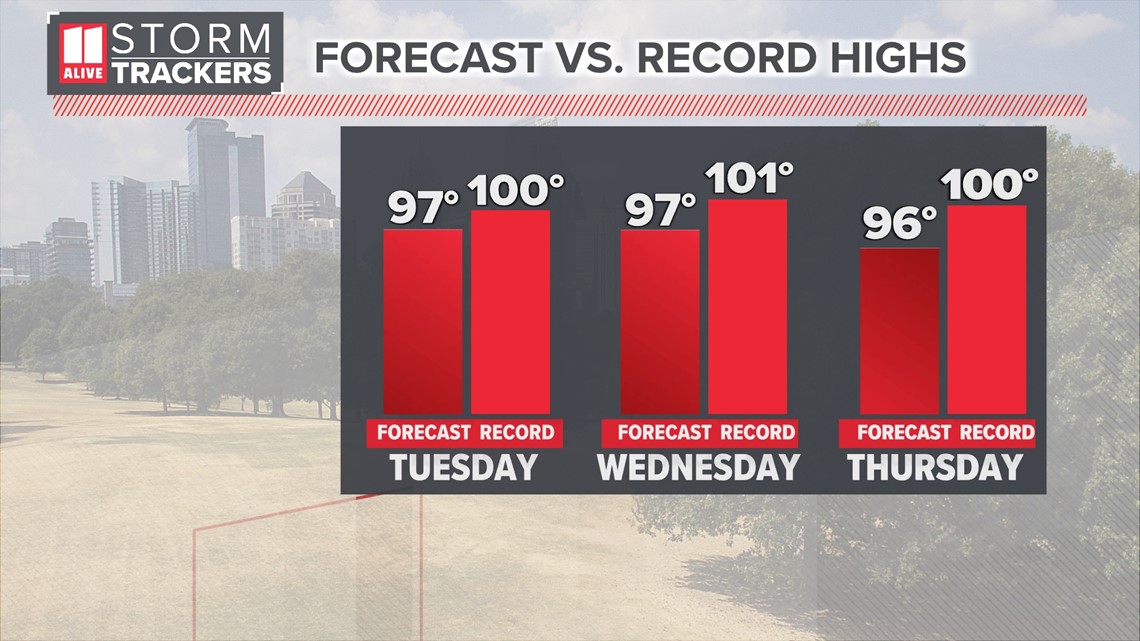 Overnights will also run very warm, not getting below the mid 70s. This will be in a couple of degrees of our record warm minimums.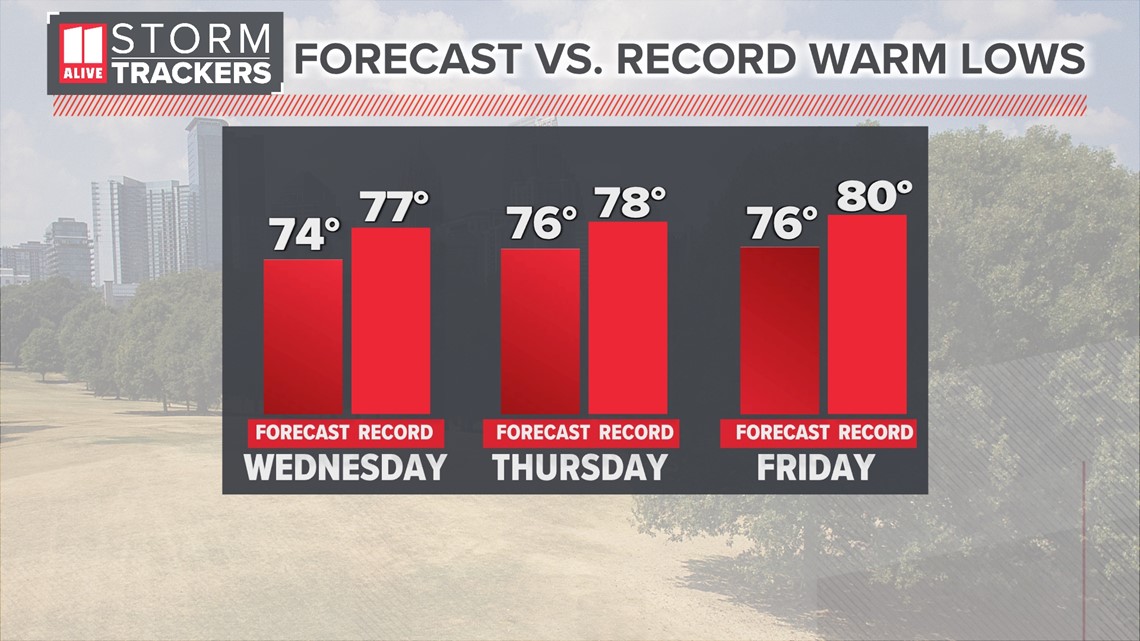 When will the heat break? A cold front arriving Friday night will drop highs back to around 90 by next Saturday.