ATLANTA — 5 years ago, Hurricane Irma made its final landfall in southwest Florida as a Category 3 storm with maximum sustained winds of 115 miles per hour.
It had already left immense devastation and destruction in Barbuda, Saint Martin and the Virgin Islands as a Category 5. It made a slow journey up the west coast of Florida, and eventually moved inland.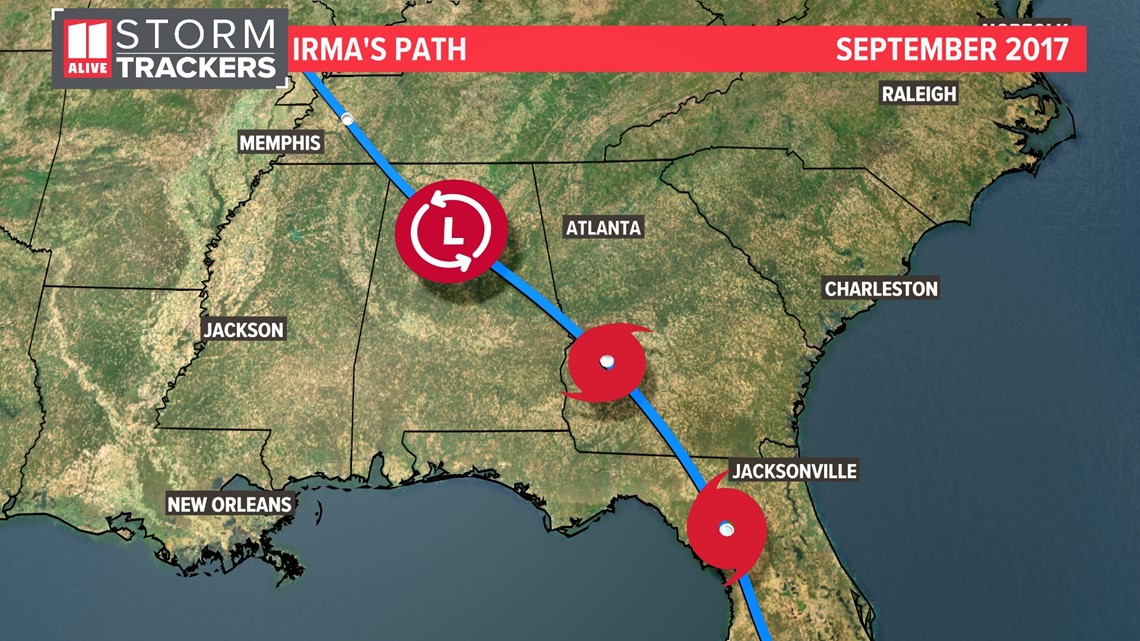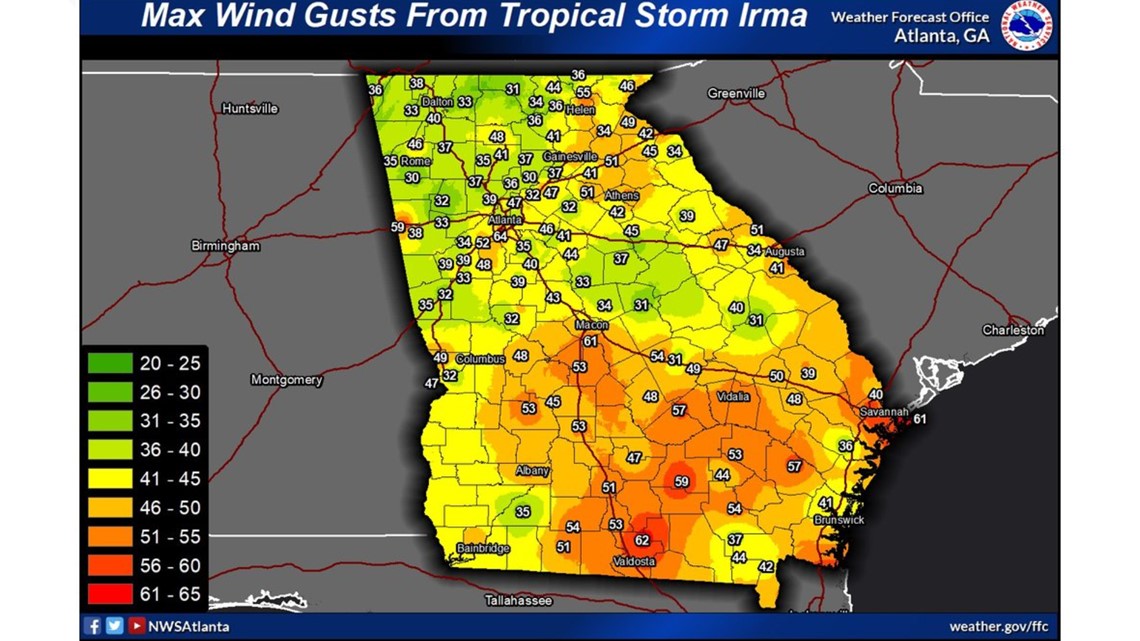 Neighborhoods that were once coined by mature, tree-lined streets were no match for Irma. Trees big and small were toppled, destroying cars and landing on roofs and in houses.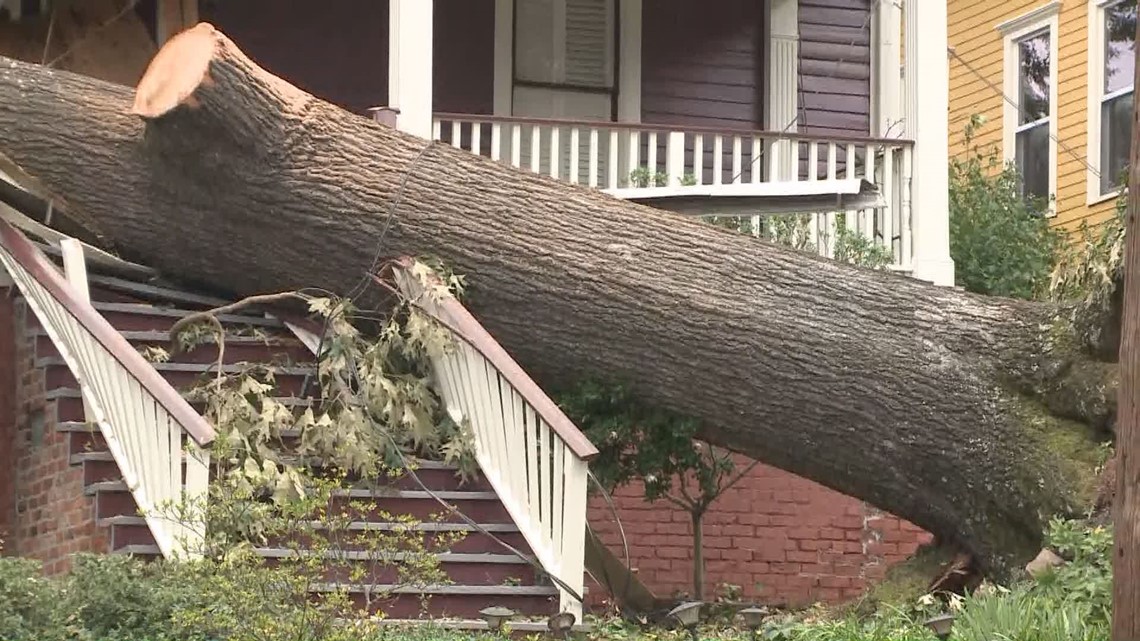 A lot of the damage in the metro was centered in Fulton and DeKalb counties, both of which issued local states of emergency to enable resources for clean up.
It was not just trees that became a mangled mess as the tropical storm passed through. Boats and docks at Lake Lanier were damaged. And two boats sunk in the choppy waters and gusty winds.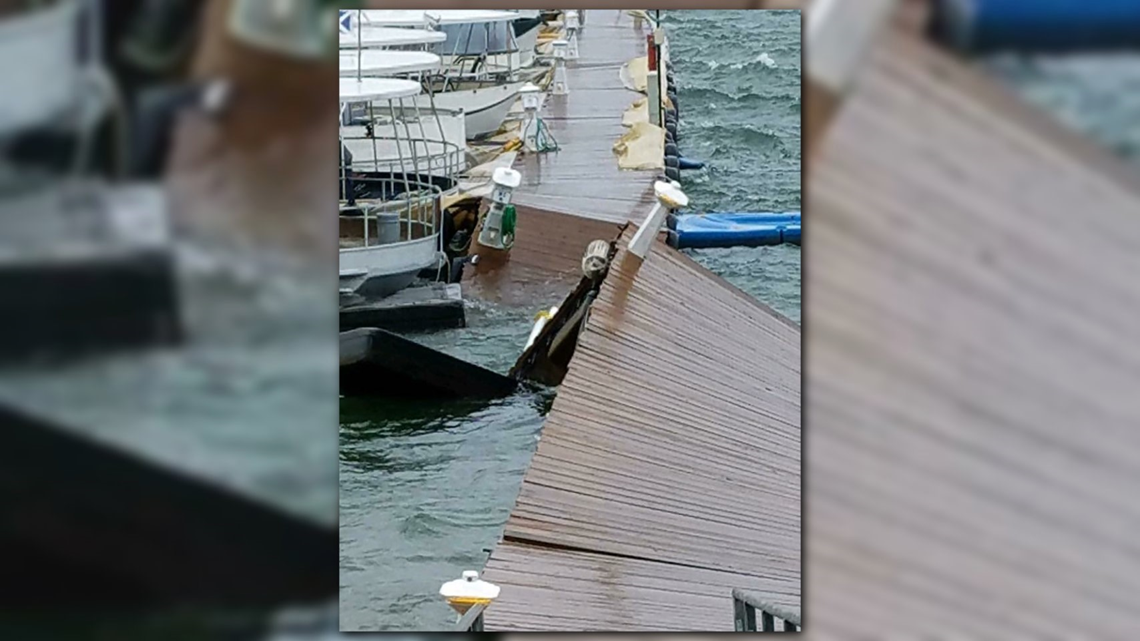 Thousands of trees were downed across the state. In total, around 1.5 million customers were left without power. That power restoration process would take days to complete, and in some cases around 5 days to complete.
The damages at the time were estimated to be around $300 million. Governor Nathan Deal said the damage was so widespread that it was hard to tell which areas were hit hardest.
Luckily, North Georgia did not experience the full flood potential or tornado potential that we can often see with landfalling tropical systems cutting through our area.
PHOTOS | Hurricane Irma damage in the metro Atlanta