ATLANTA — The busiest travel week is upon us. More than 53 million people are anticipated to hit the roads and over 4 million are flying to spend time with loved ones, according to AAA. That's up over 80% since 2020.
Georgia's Department of Transportation said drivers should expect heavy congestion on the roads ahead of the Thanksgiving holiday.
As you get ready for your holiday break, here's a look at where rain and snow could impact travels over the next 7 days.
The maps below show temperature and precipitation patterns through the Thanksgiving holiday. You can see a more detailed forecast for the Atlanta area here.
Sunday, Nov. 21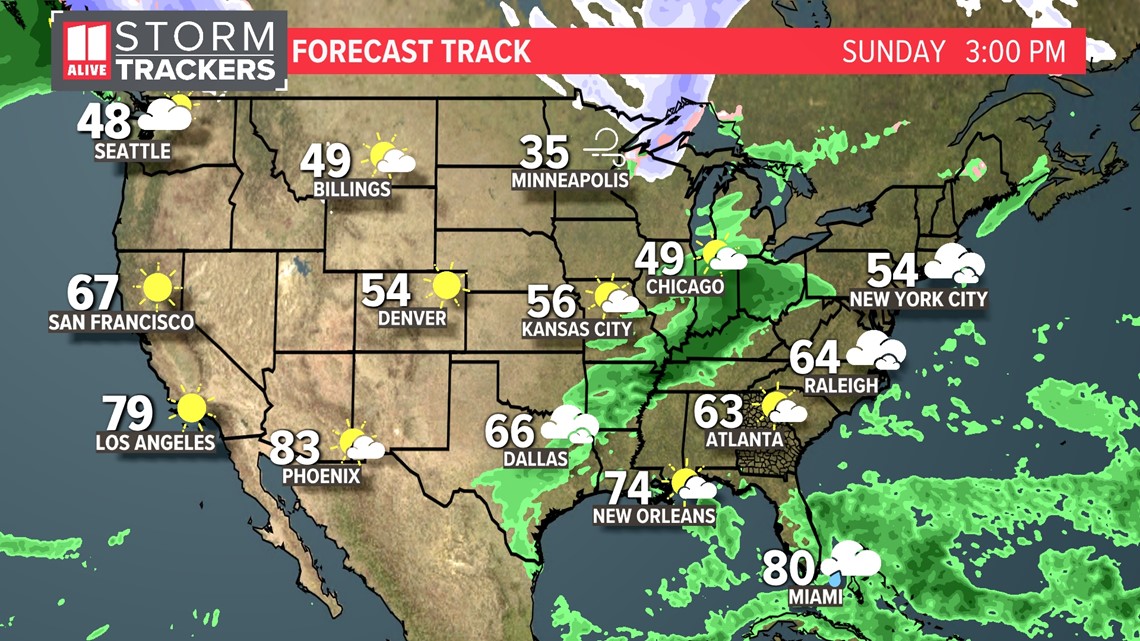 Monday, Nov. 22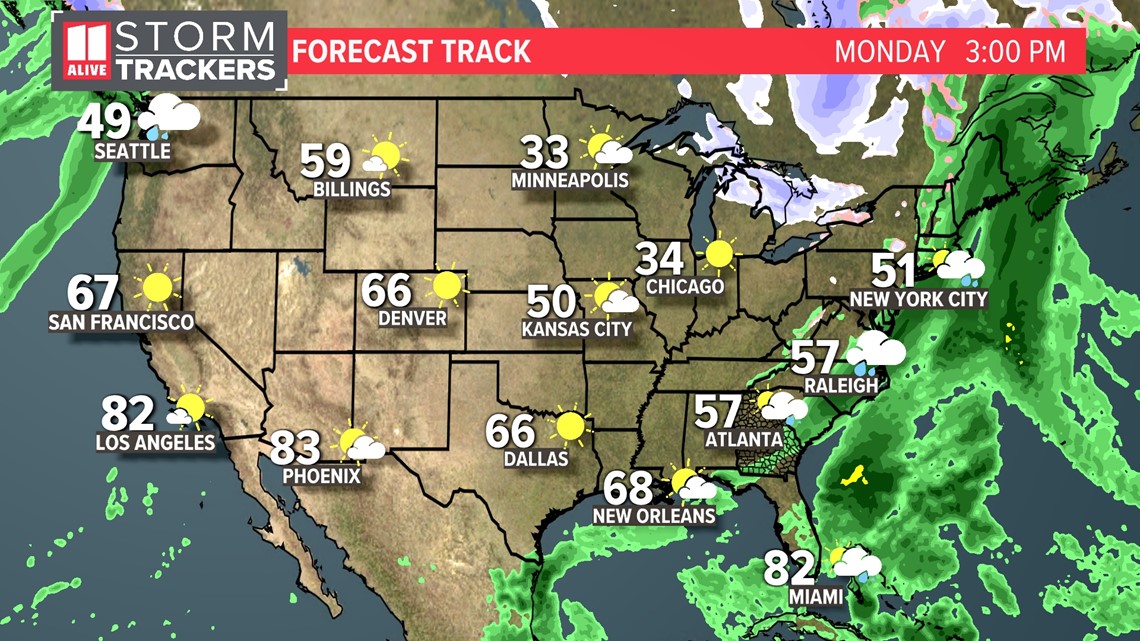 Tuesday, Nov. 23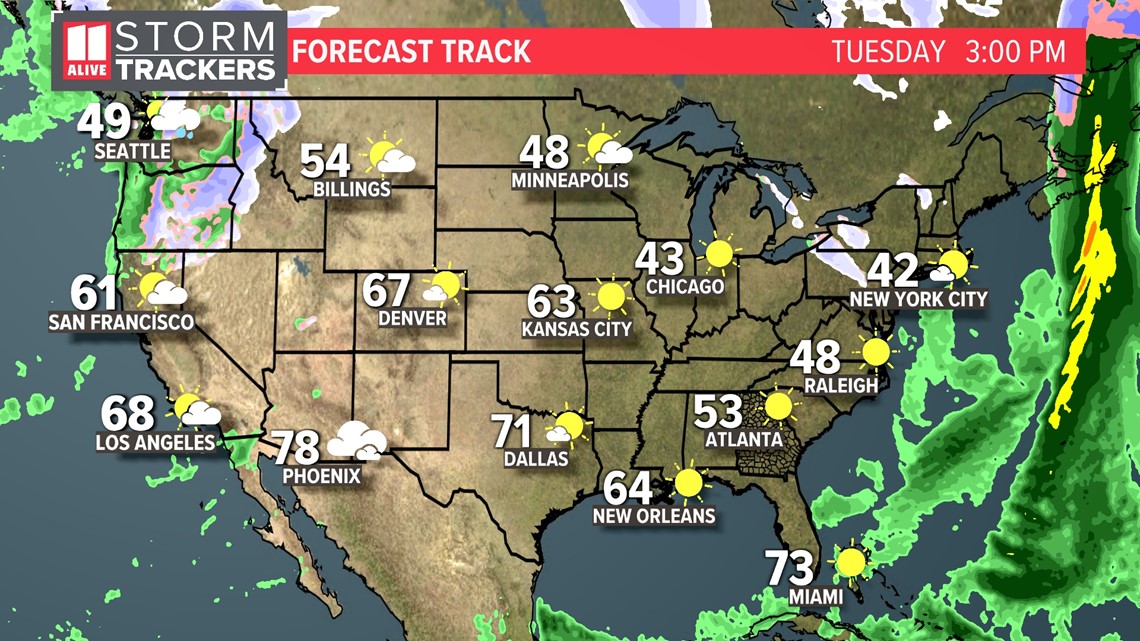 Wednesday, Nov. 24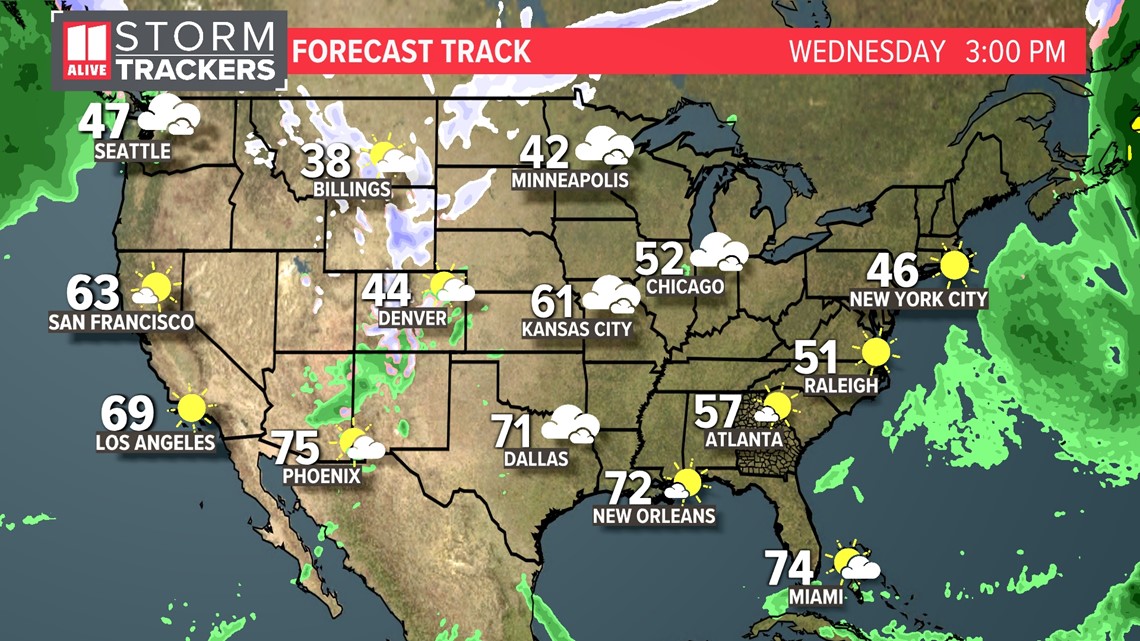 Thanksgiving Day, Nov. 25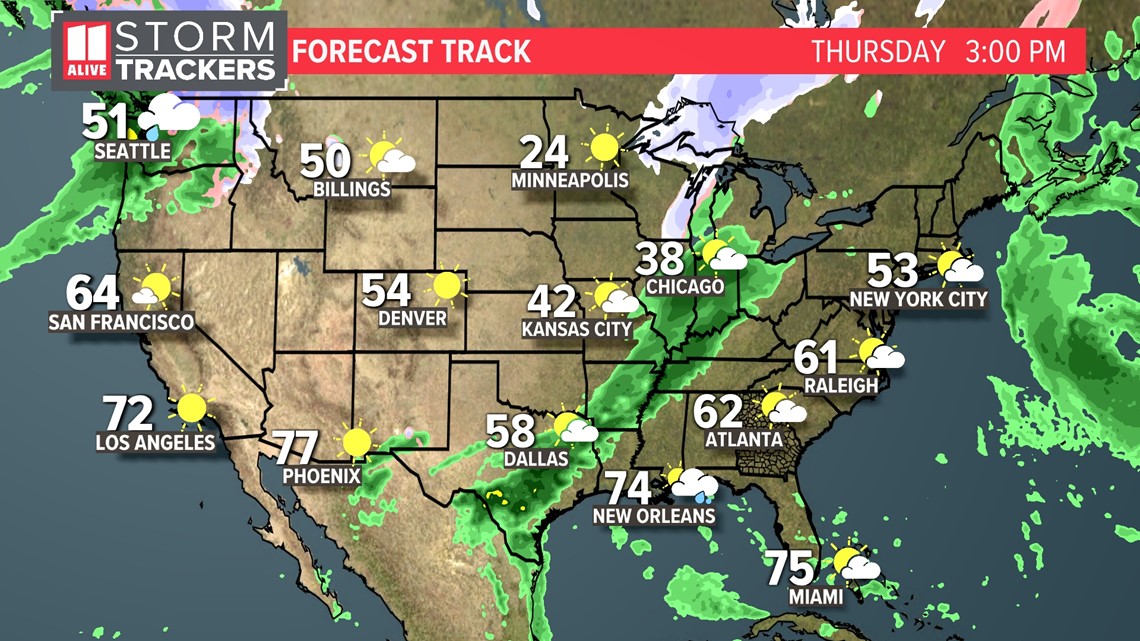 Friday, Nov. 26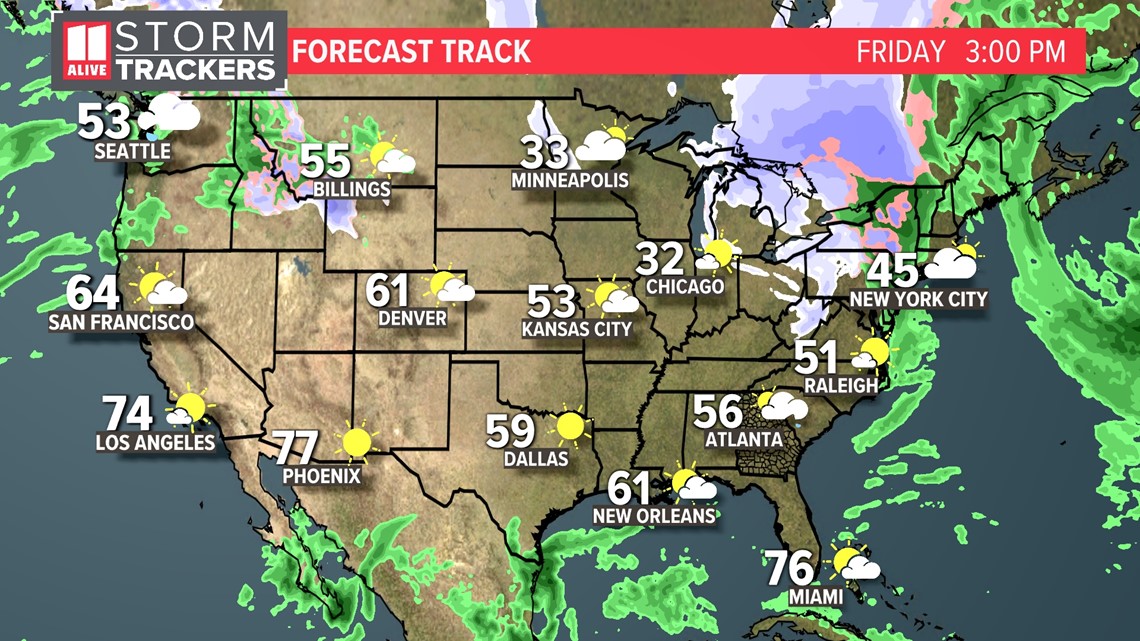 Saturday, Nov. 27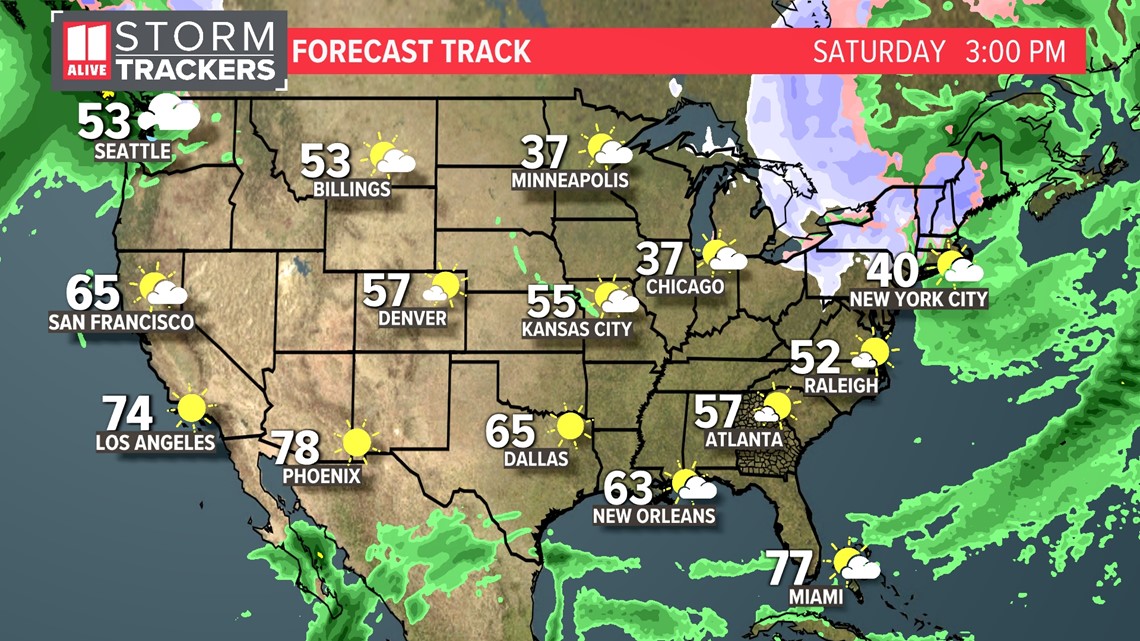 Sunday, Nov. 28