UPSON COUNTY, Ga. — The Georgia State Patrol said they are assisting the Upson County Sheriff's Office with several types of debris in the roadway in that area -- including a house.
They confirmed that there is no one inside the house.
State Route 74 is blocked much of the way between Yatesville and Thomaston, they said. Troopers will be assisting in that area much of the day.
The Upson County Sheriff has confirmed there were no fatalities from the overnight storms that moved across the state.
Others were not so lucky across the region as the severe weather swept across the south overnight on Sunday and into Monday morning.
Georgia residents are spending much of Monday cleaning up debris and trees that fell.
Photos: Storm lifts home off foundation onto road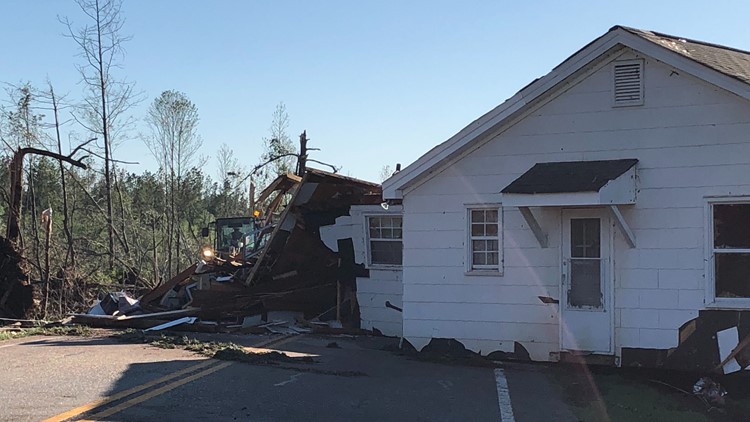 The National Weather Service confirmed they will have two crews out surveying damage today. They said there are 15-16 areas they want to check out, but said they will not be able to get to all of them today. The areas they will look at today include Cartersville, Bartow County, Upson County, Murray County, Chattooga County and Walker County.