ATLANTA — A plume of smoke from Canadian wildfires arrived in Georgia late Sunday, creating some vivid sunrises and sunsets across the area.
Our 11Alive StormTrackers shared photos of the muted sunrises Monday morning, with milky skies visible outside the glowing red-orange sun.
The smoke acts like a filter, similar to one you'd pick to post a photo on a social media app, like Instagram. This blocks out shorter wavelengths of light and allows for longer wavelengths to come through. This is why you see more of an orange and red looking sun as nearing sunset or just past sunrise.
Wildfire smoke creates filter for north Georgia sunrises, sunsets
The smoke was not just evident around sunrise Monday, there's a haziness in the sky which carried through the morning.
At 8 a.m. this morning, the 'sky conditions' at Atlanta's Hartsfield-Jackson International Airport were 'smoke/haze.'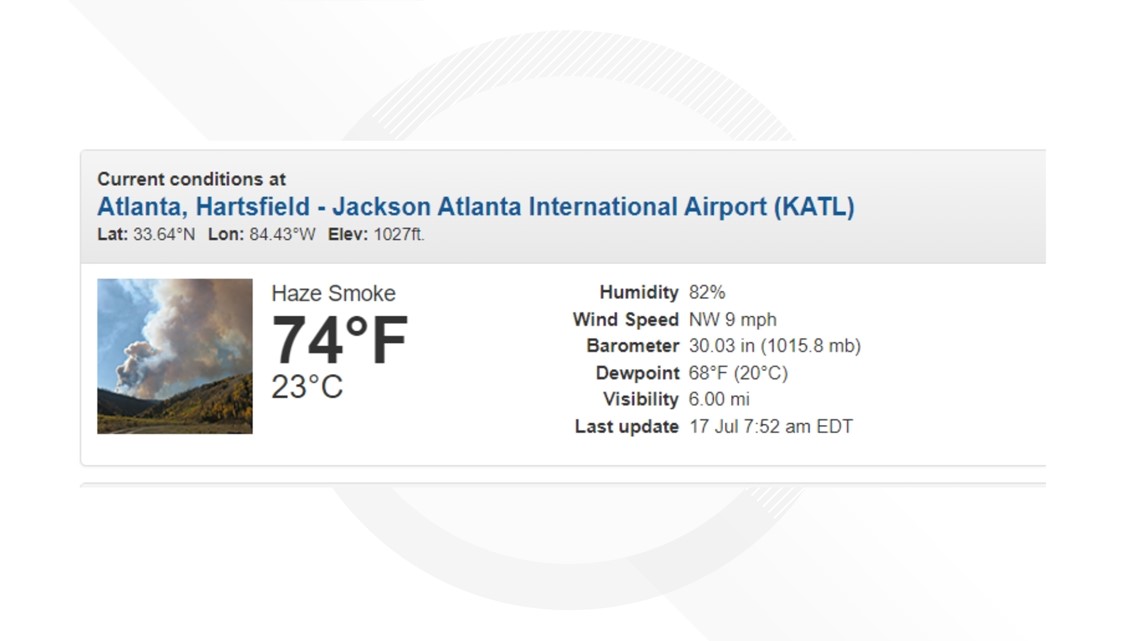 Some of the smoke is making it to the ground, so this is degrading air quality a little across north Georgia. We have a code orange air quality alert for the metro area Tuesday. That means the air could be unhealthy for sensitive groups. The main pollutant is "particulate matter" and not ozone. If you have any respiratory issues that are triggered by low air quality, you will want to limit your time outdoors Tuesday.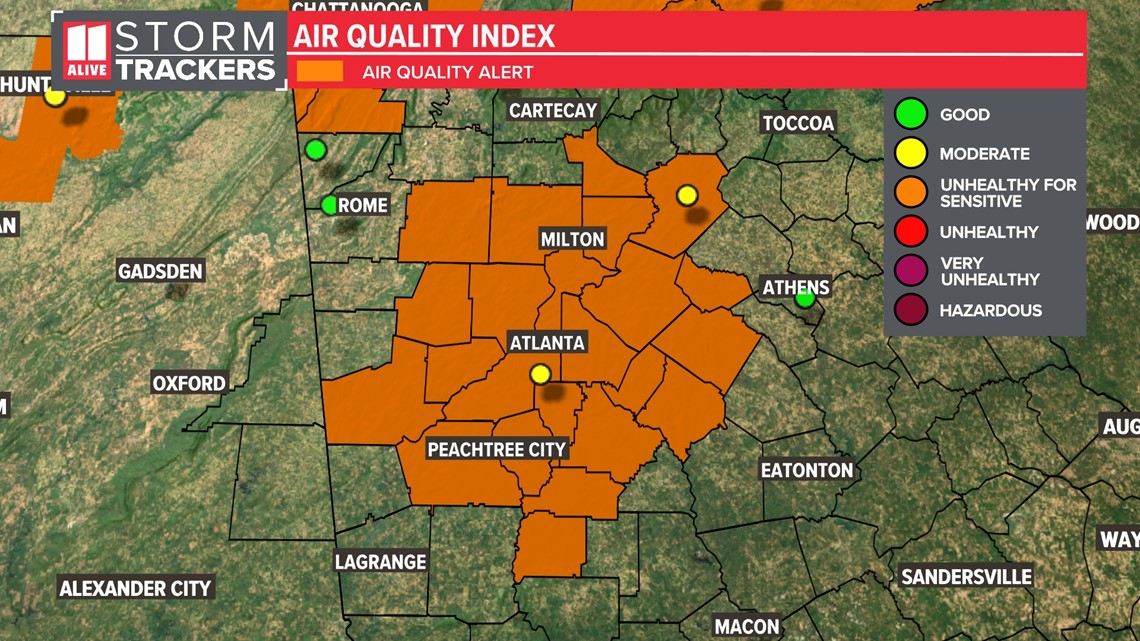 You can see the smoke plume stretching across the eastern U.S. on AirNow.Gov's website. The worst Air Quality today will be in the interior Northeast.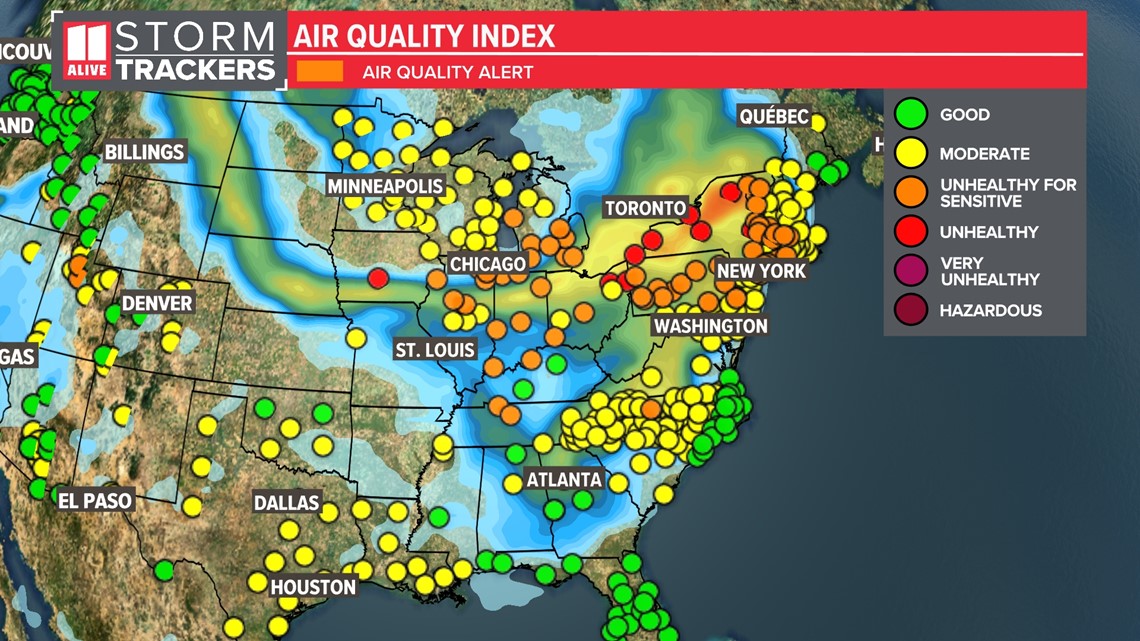 How long will the smoke stick around?
We'll have the highest concentration of smoke Monday, but with light winds will still encounter elevated smoke levels Tuesday.