As rain moves out of the area and cold air moves in, there is a slight chance for a rain-snow mix in parts of metro Atlanta.
11Alive StormTrackers said the wintry mix is possible during overnight hours.
In metro Atlanta, temperatures are too high for snow -- and if flurries do fall, there will not be accumulation. Those in the North Georgia mountains could see some snow on grassy or elevated surfaces.
The National Weather Service in Peachtree City issued a weather statement saying "a light wintry mix of snow and rain is possible across portions of north Georgia. Some light accumulations across the higher elevations are possible, while only a few flurries are likely a little further south."

Here is when to expect the rain to begin this evening.
Areas in northwest Georgia can expect to see rain beginning around 6:00 p.m. and it should last until around 10:00 p.m.
In areas closer to north metro Atlanta, the rain should begin at around 10:00 p.m. and last until around 1:00 a.m. on Wednesday.
It's already sleeting in Chattanooga, TN and snowing in Huntsville, AL.
Earlier in December, it snowed in North Georgia. Here's what it looked like:
North Georgia snow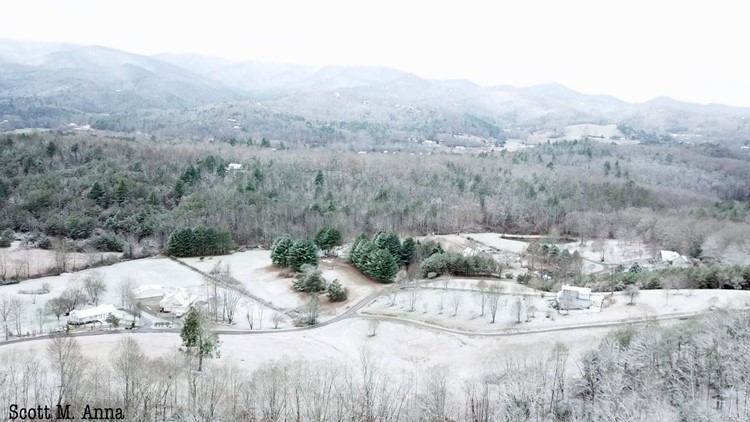 MORE NEWS