A car crushed under the weight of a tree.
Cinder blocks outlining the foundation of where a house used to sit.
Porch steps leading to nowhere.
A flowered pink onsie wrapped around a tree pine branch.
This is what remains after a ferocious storm that "sounded like a roar, like the devil" ripped through eastern Alabama, Sunday, before carving its way across the state line into Georgia.
Residents said they had little time to get to safety - taking shelter wherever they could. Some even balled up behind a refrigerator.
While it was all over in seconds, the visible destruction will likely last for months - perhaps even years. Some things, however, can't be replaced, like the 23 lives lost in the "monster" tornado.
11Alive's crews were there early this week, as residents returned home to pick up the pieces of what's left of their lives. The images of damage are heartbreaking. But there are also images of hope. The kindness of strangers.
Here are some of the most striking images.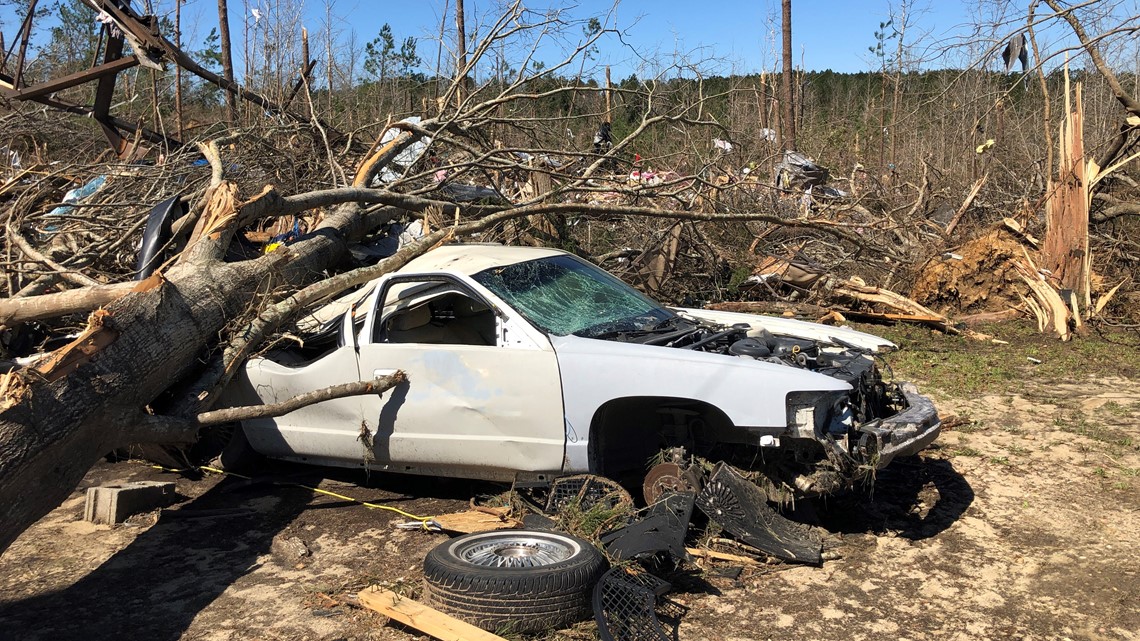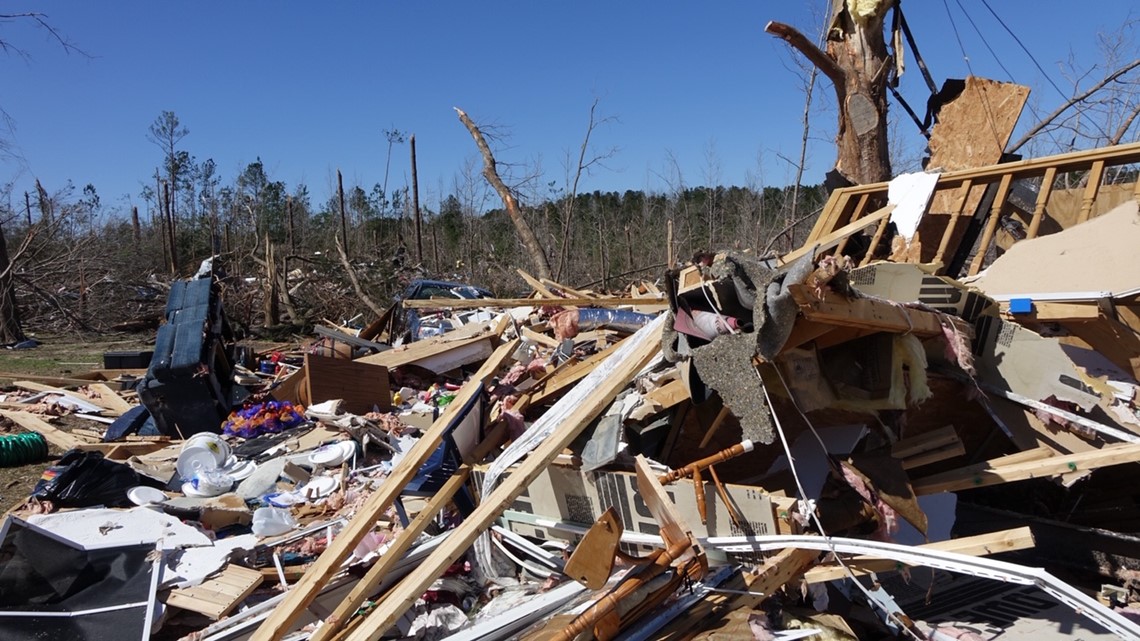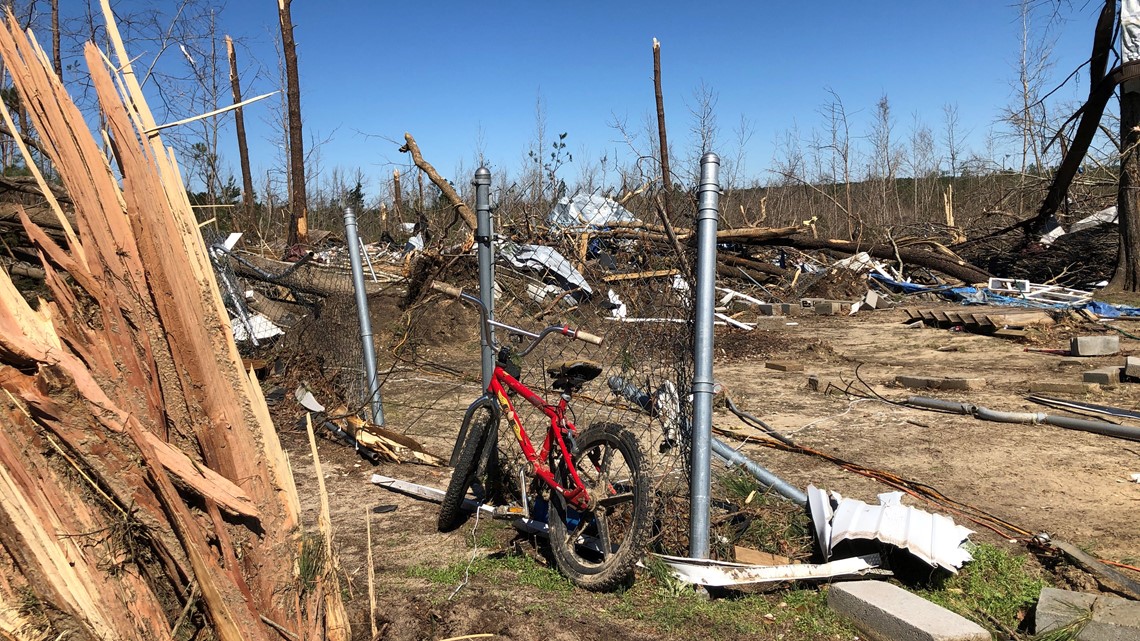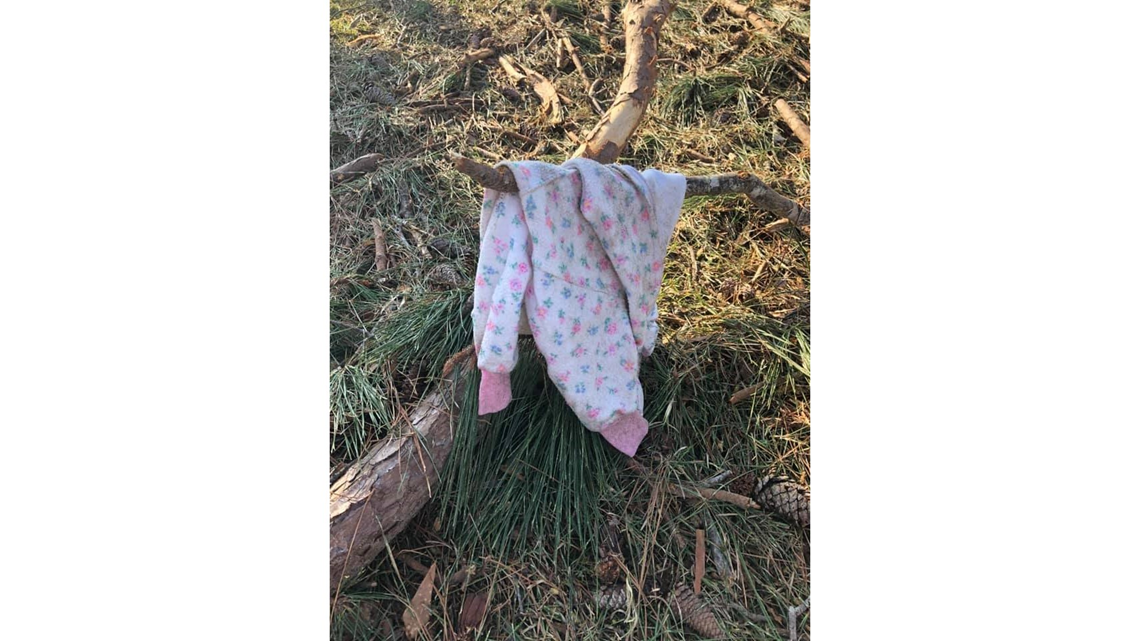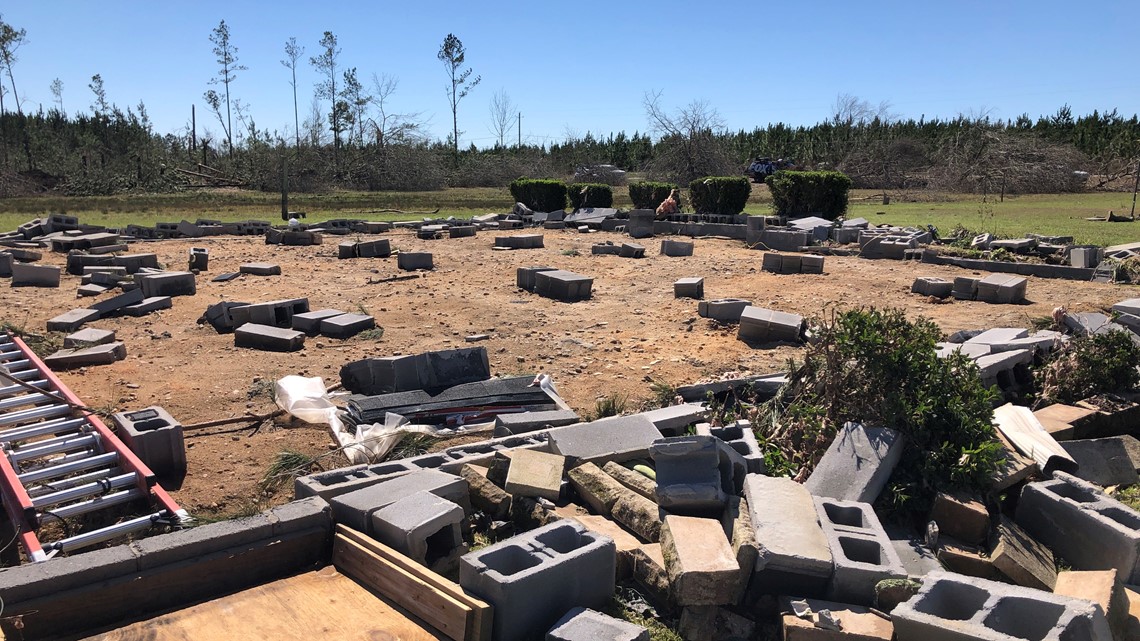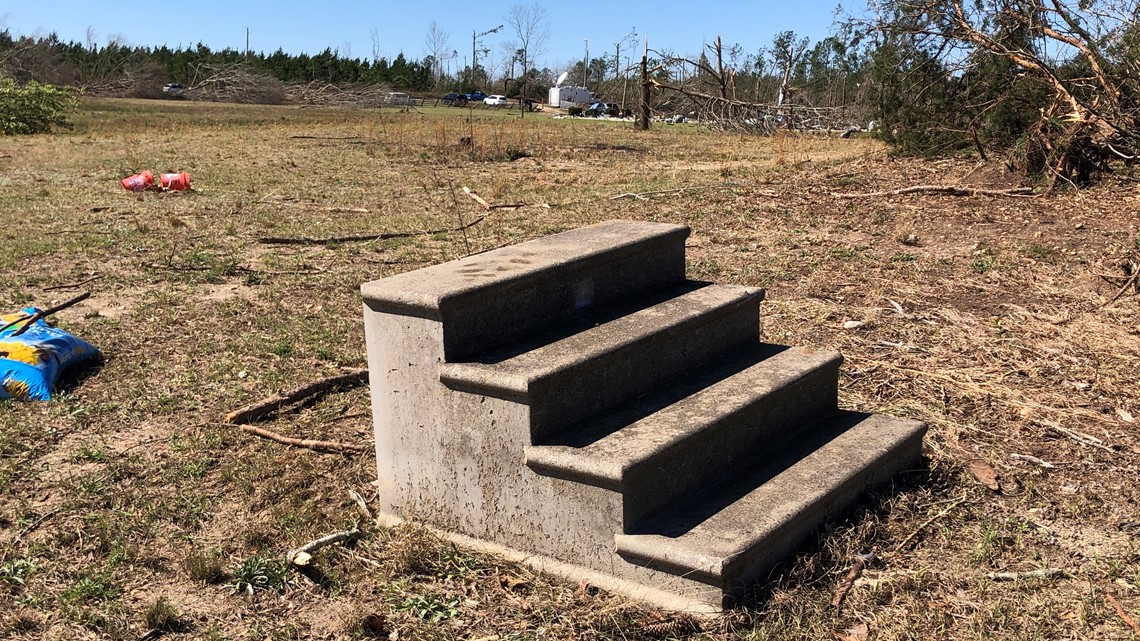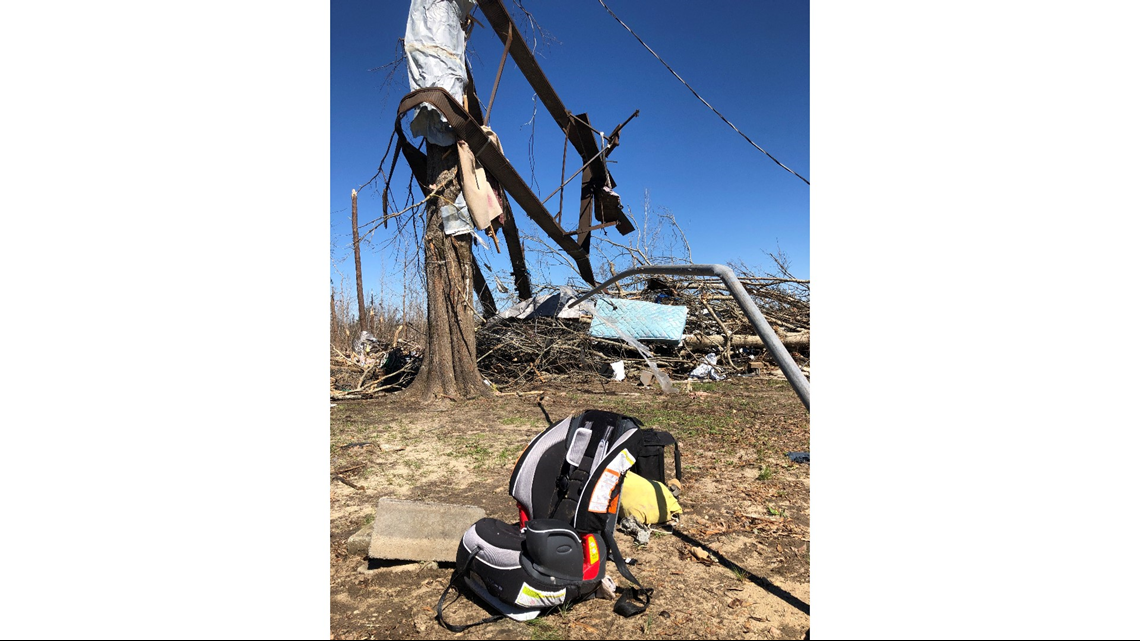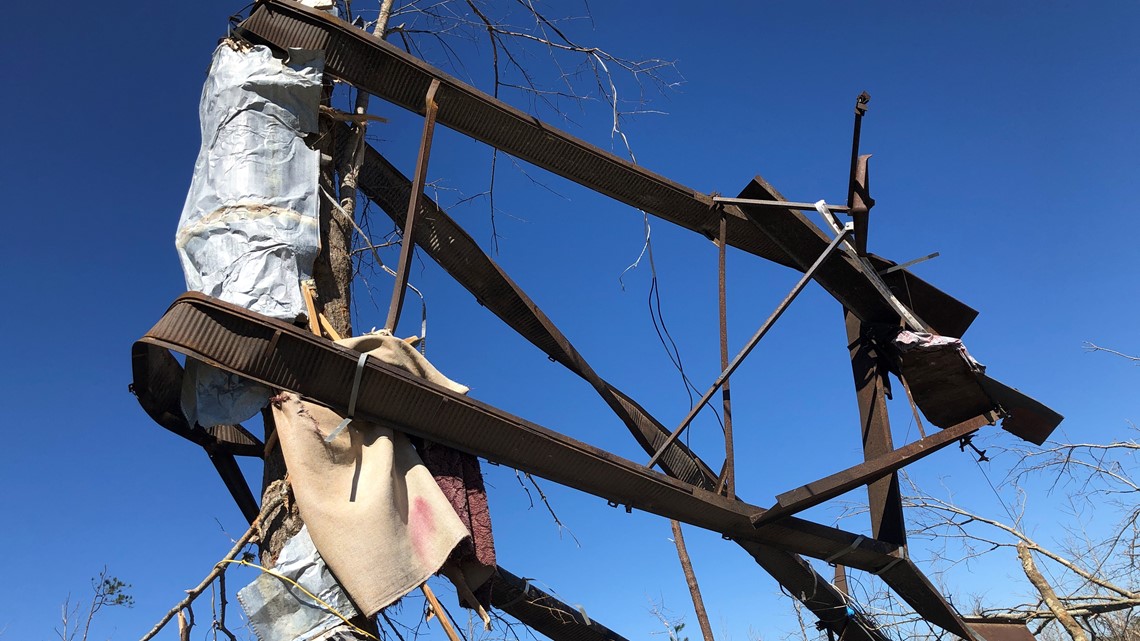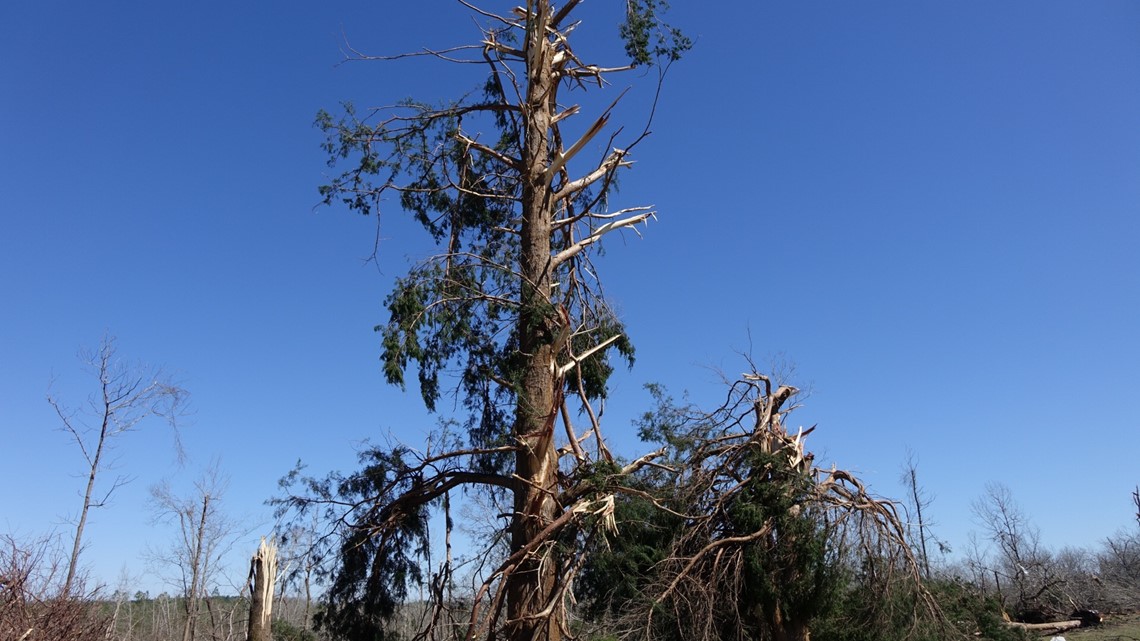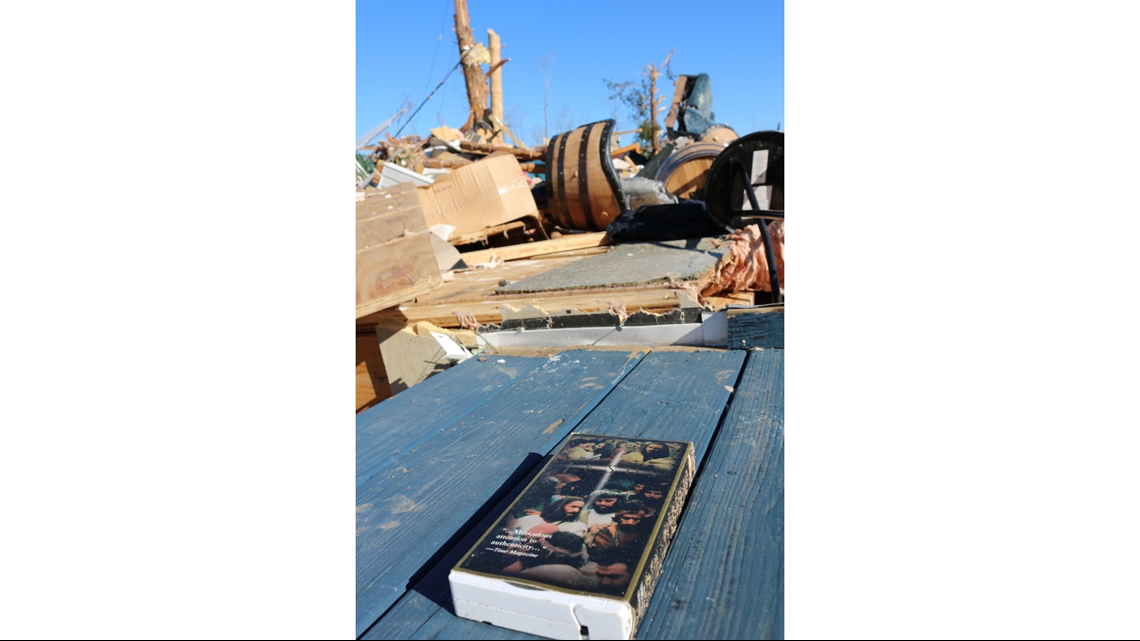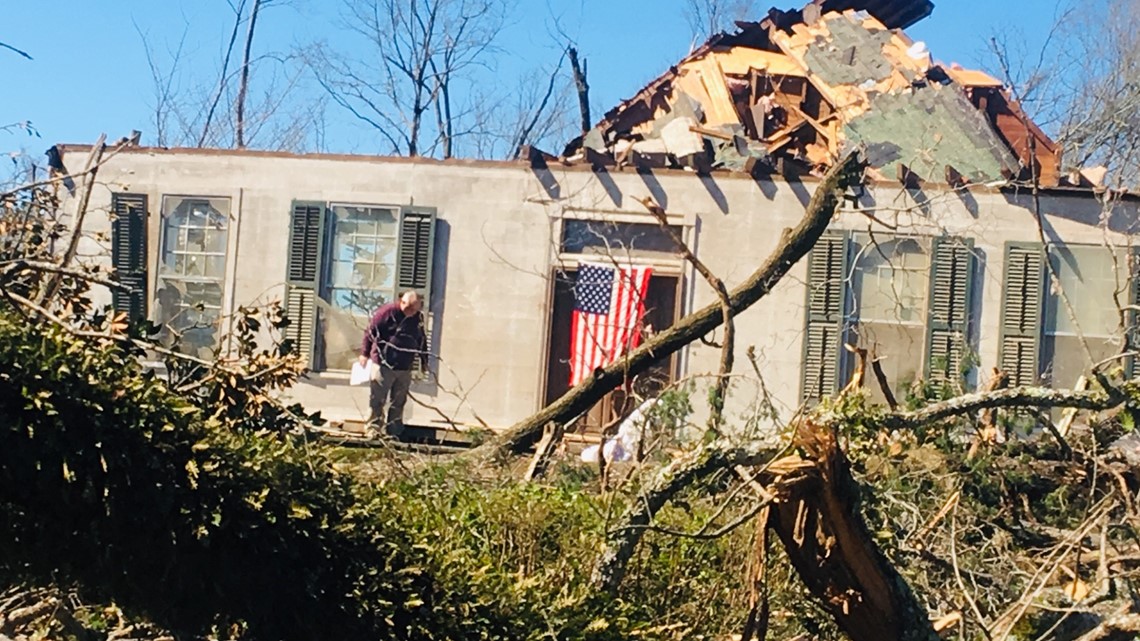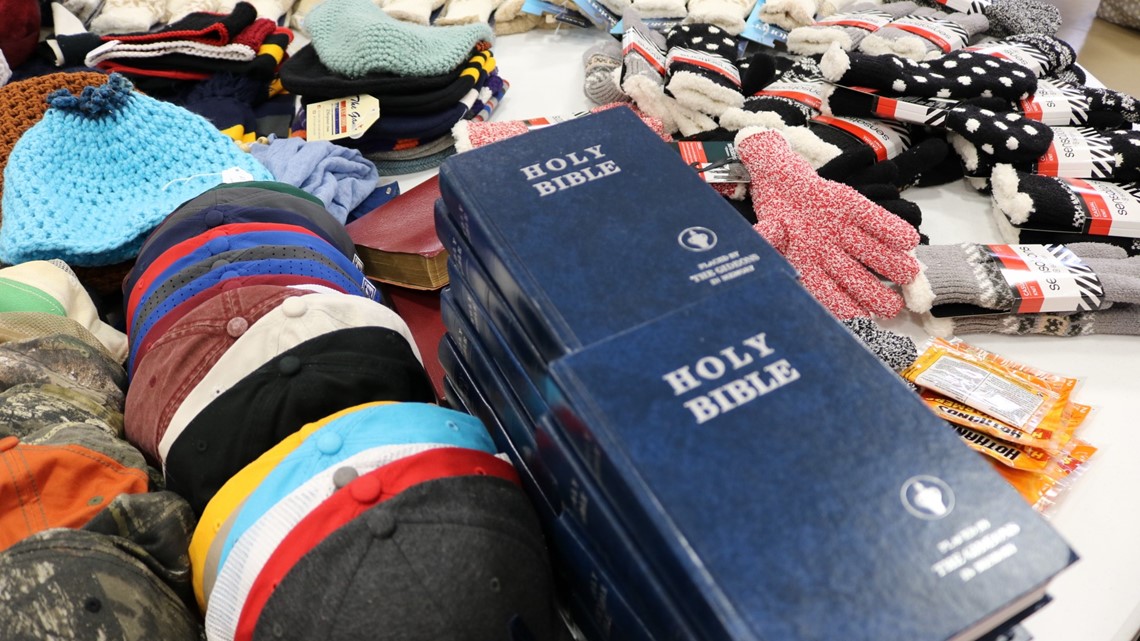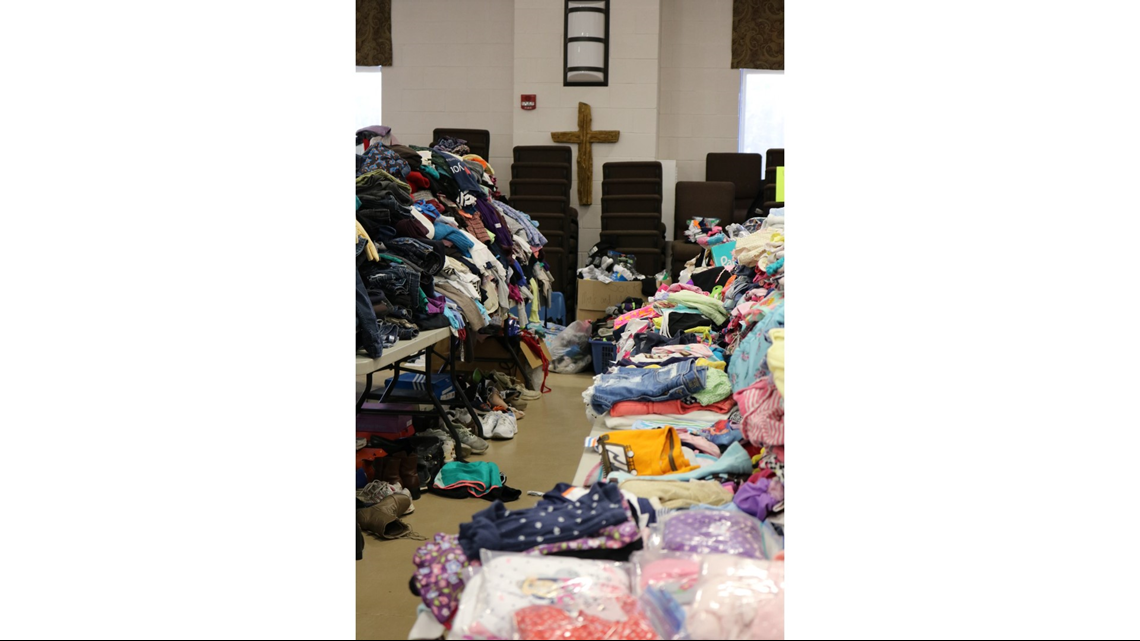 The cleanup is ongoing in central Georgia. If you'd like to help storm victims, here's a guide on how to do so.
Photos: EF-4 tornado devastates Lee County, Alabama