ATLANTA — Friday has brought a few showers to the region for some and those rain chances are expected to continue into this afternoon and overnight.
While we only have a few non-severe showers today, areas to our west are under a threat for widespread strong to severe storms.
Parts of Iowa, Missouri, Illinois, Mississippi, Arkansas and Tennessee are under a rarely seen high (level five out of five) risk for severe weather Friday afternoon.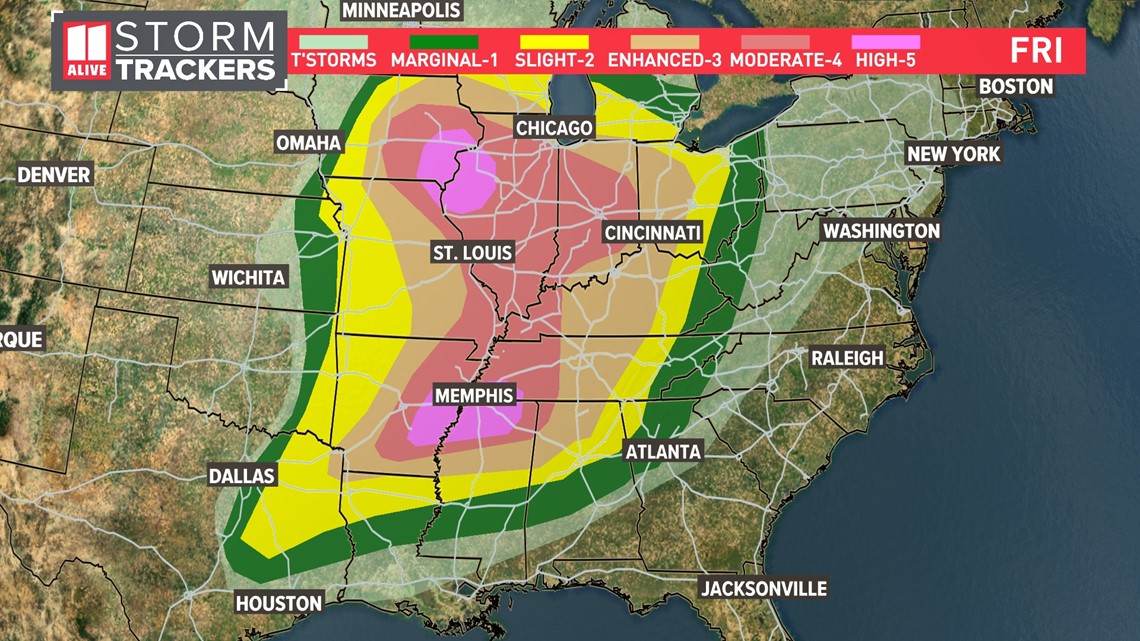 Overnight, these storms will be weakening, but will bring a low chance for damaging wind and even a brief spin up tornado for north Georgia early Saturday morning.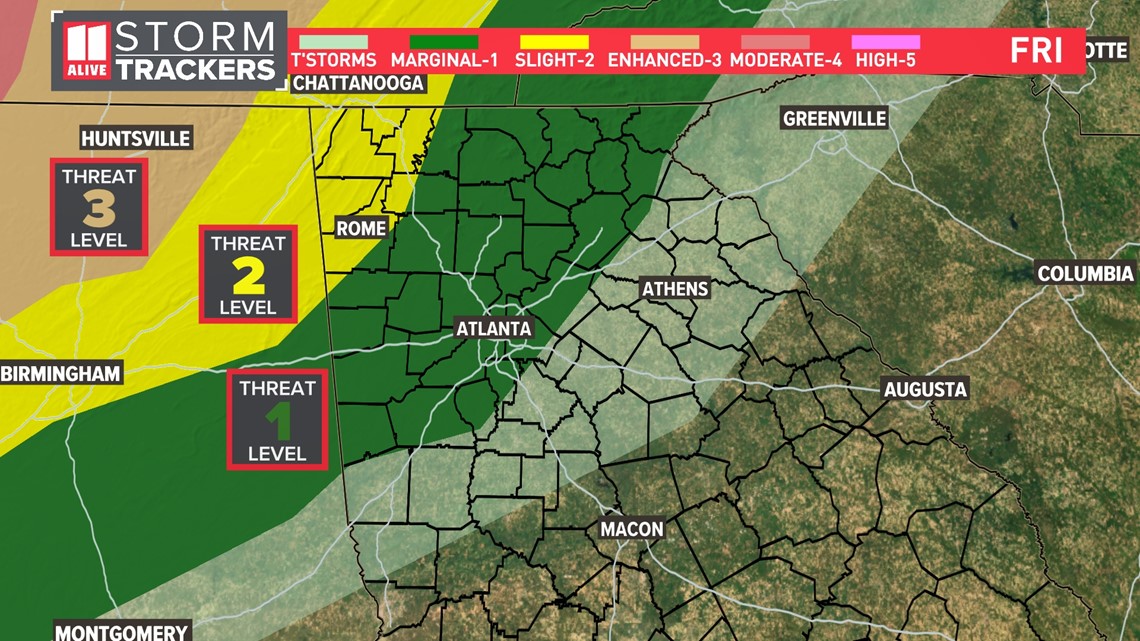 The timeline shows storms moving into far northwest Georgia around 4 a.m., bringing strong wind and heavy rain.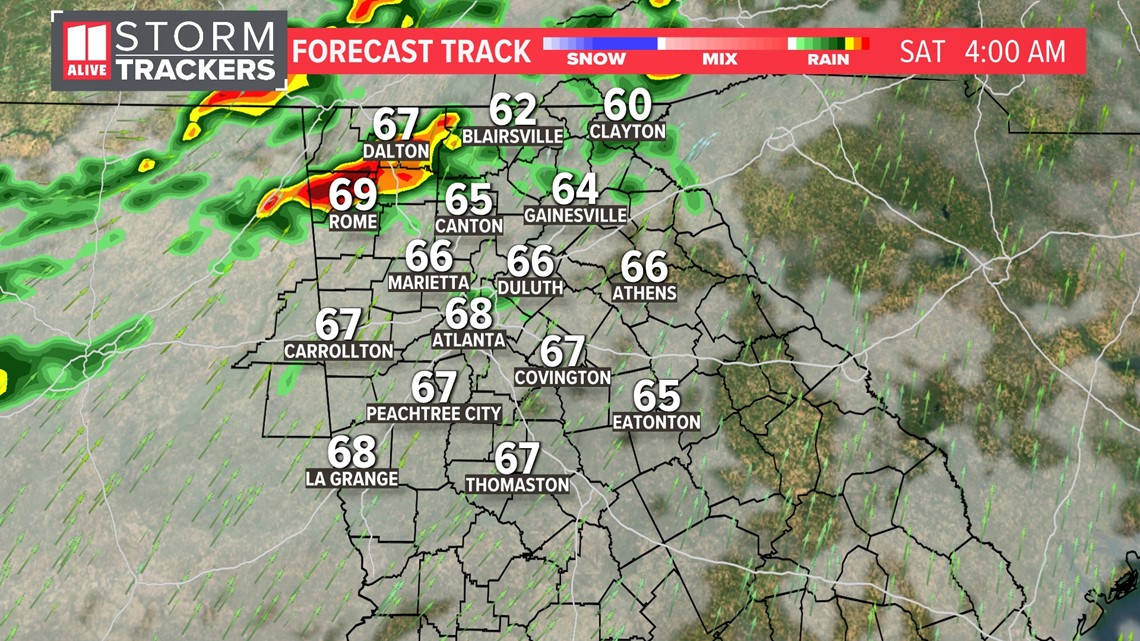 By 8 a.m. these storms will be approaching the Atlanta metro with strong wind and heavy rain still a possibility.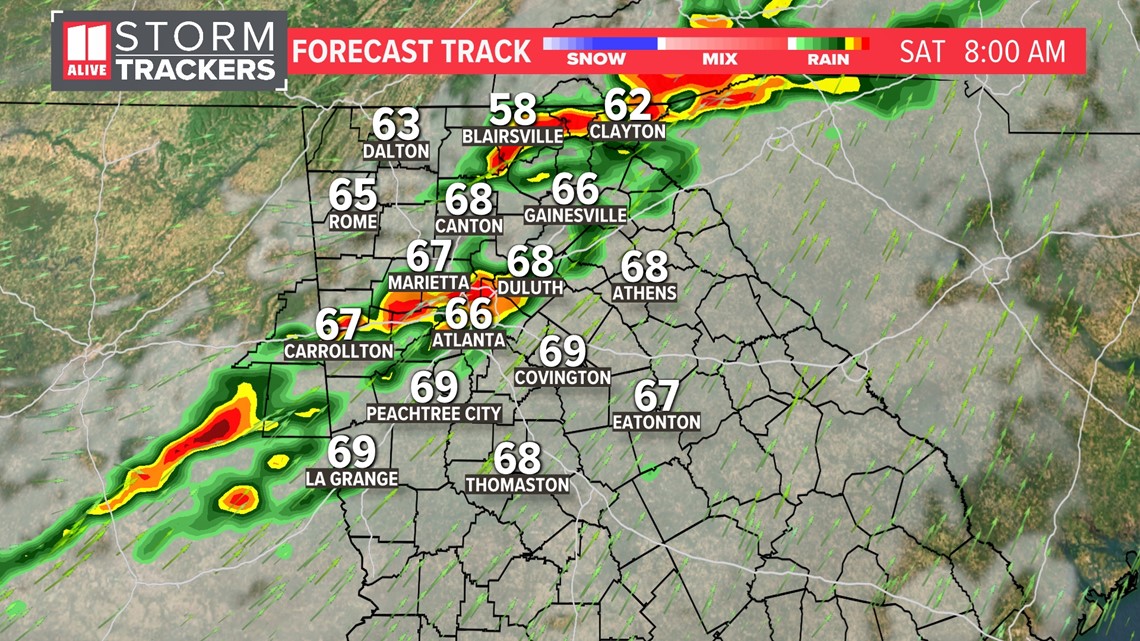 By 10 a.m. storms will start to move out of the metro and continue their way to the Macon area.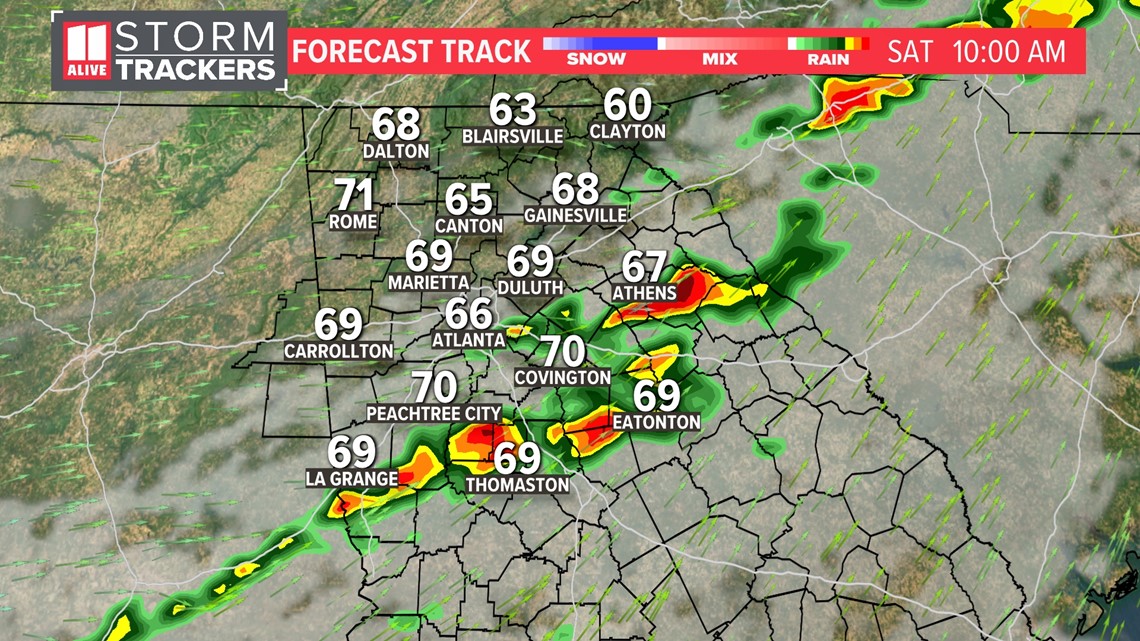 Storms will move out of the 11Alive viewing area around noon, but parts of middle Georgia and southern Georgia will still have a chance for a few strong storms Saturday afternoon.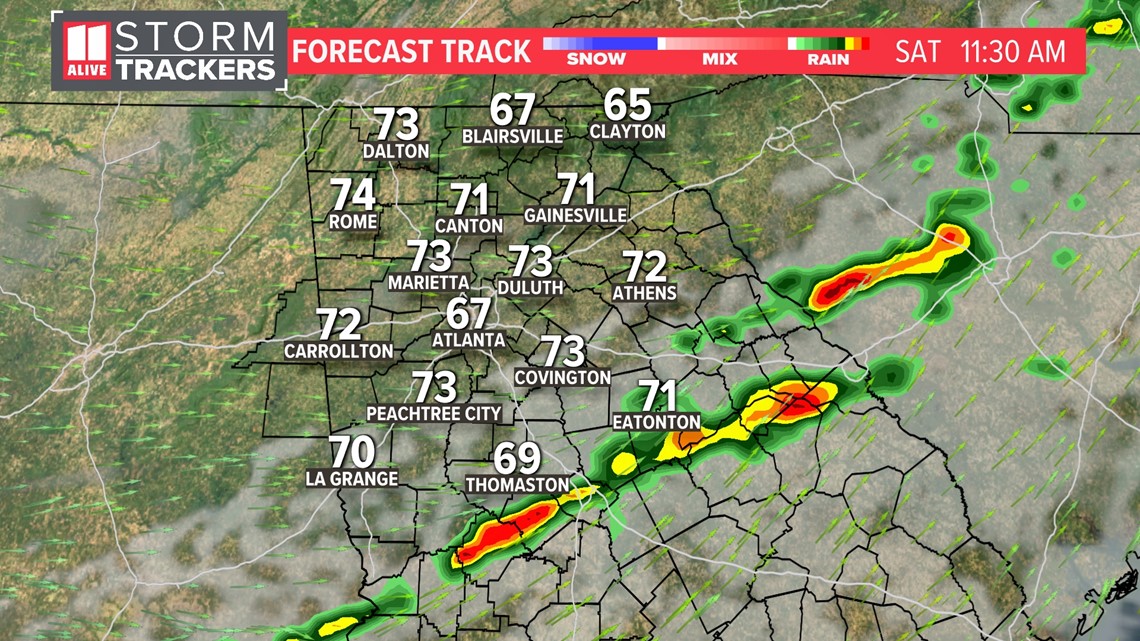 North Georgia will have dry conditions for Saturday afternoon with highs in the 70s accompanied by breezy conditions.
The quiet conditions Saturday afternoon will carry into Sunday with lows in the 40s and highs in the 70s under plenty of sunshine.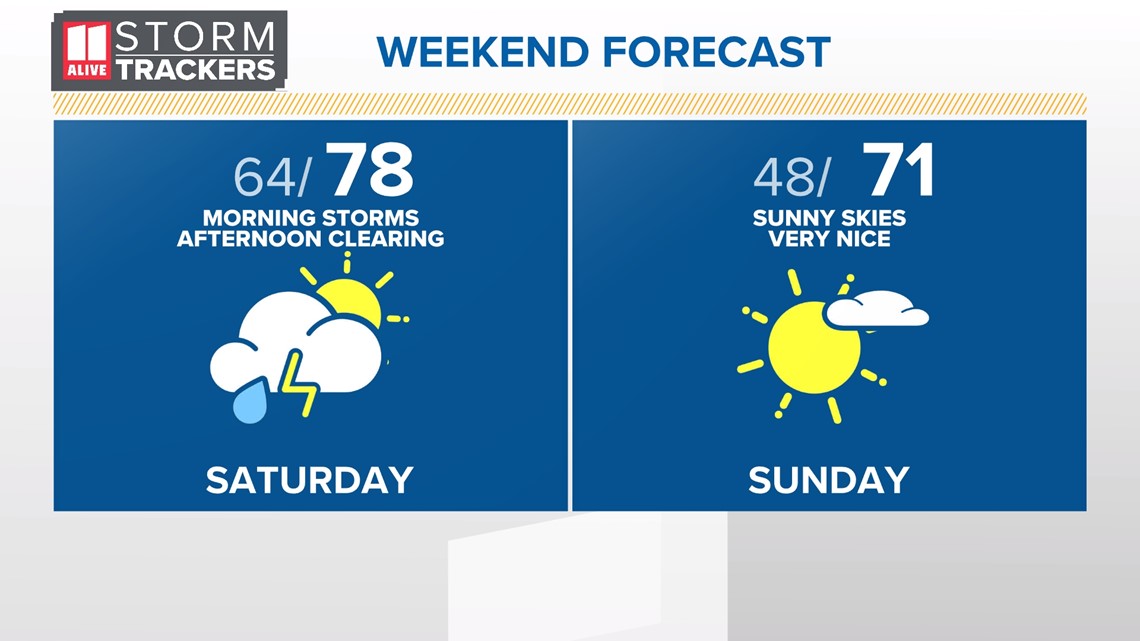 MORE FROM THE 11ALIVE STORMTRACKERS
DOWNLOAD THE 11ALIVE APP:
Set up weather notifications by clicking the Gear icon in the upper right corner of the app. Select Notification -> Notification Settings -> Severe Weather Alerts -> Toggle the Severe Weather Alerts button to the right to turn alerts on.

Send photos and videos through the app by selecting the Near Me feature on the bottom right task bar of the app and entering your information.
TEXT YOUR WEATHER PHOTOS TO US: 404-885-7600
JOIN THE 11ALIVE STORMTRACKERS FACEBOOK GROUP: Nearly 10,000 metro Atlanta and north Georgia weather enthusiasts share their weather photos every day. Click here to join the group!