A strong cold front will sweep through the region Thursday afternoon, bringing a line of strong to severe storms.
With the threat of strong storms, the Storm Prediction Center in Norman, Oklahoma, has put all of north Georgia under a Enhanced risk (level 3 out of 5) for severe weather.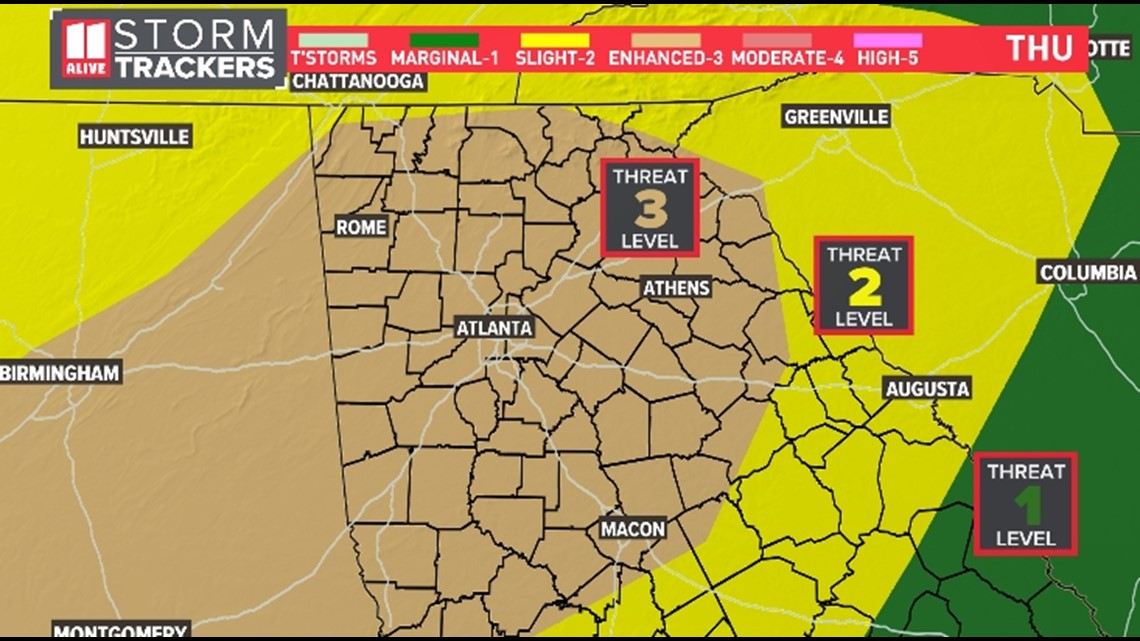 The main risk with these storms is going to be damaging wind and a few isolated tornadoes, along with brief heavy rain.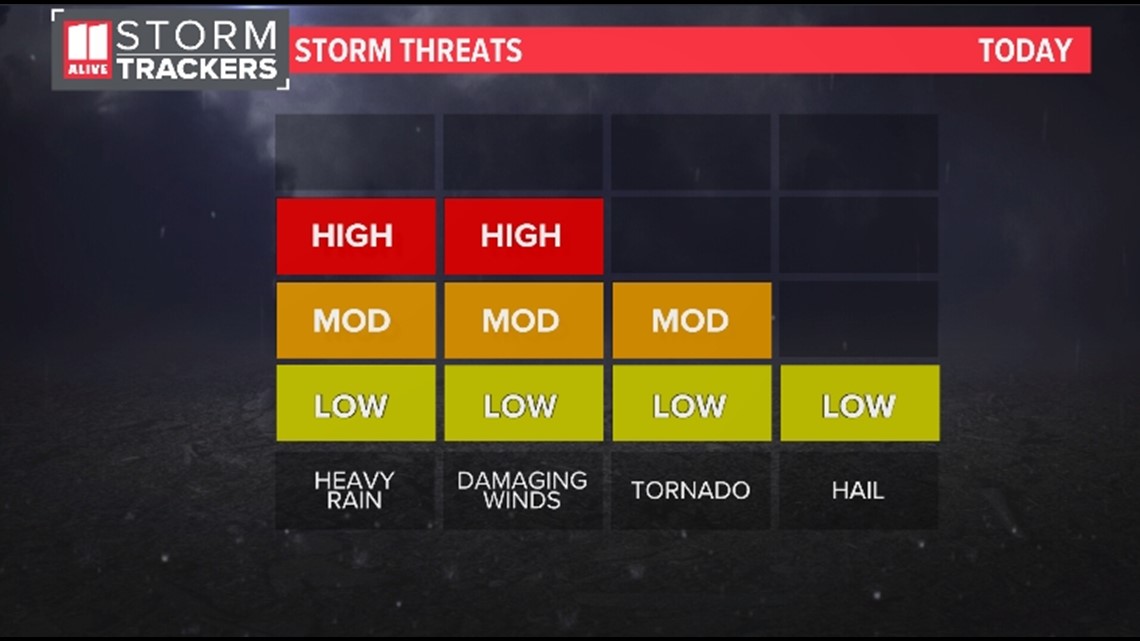 The impact of the storms is expected to start around noon on Thursday for far northwest Georgia.
The line of storms will move southeast throughout the day, with the Atlanta Metro starting to be impacted around 3 p.m. or right around the time school is letting out.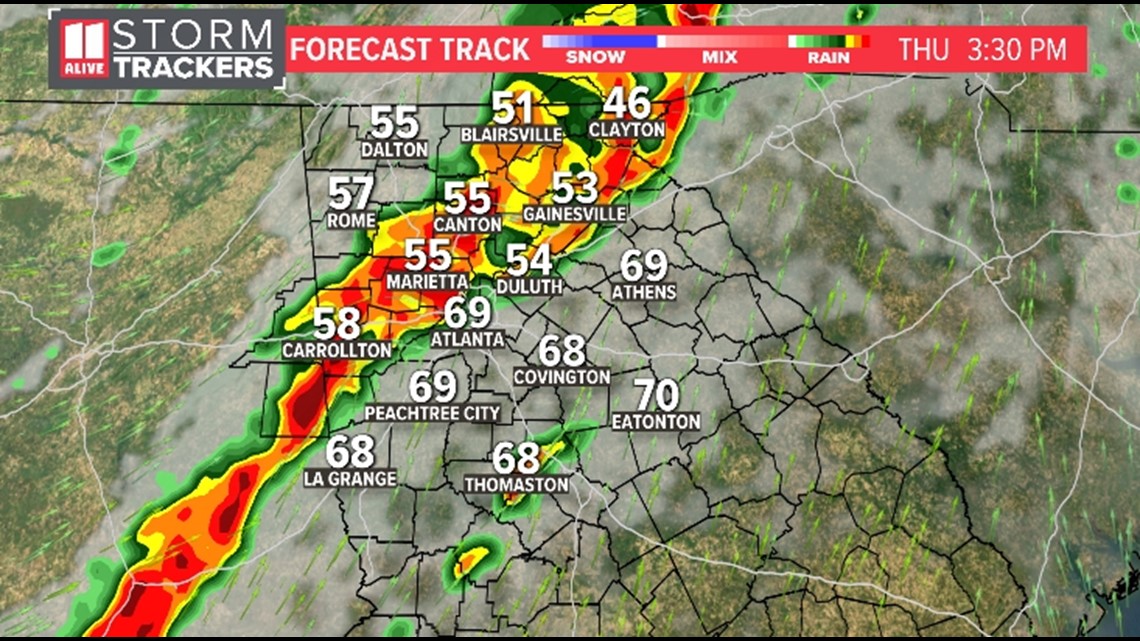 The metro will likely continue to have impacts from the storms through the evening commute, so be sure to check the forecast before you head home. You could easily do that with the 11Alive App.
The worst storms will likely be to the east and southeast of the Atlanta Metro by 6 p.m.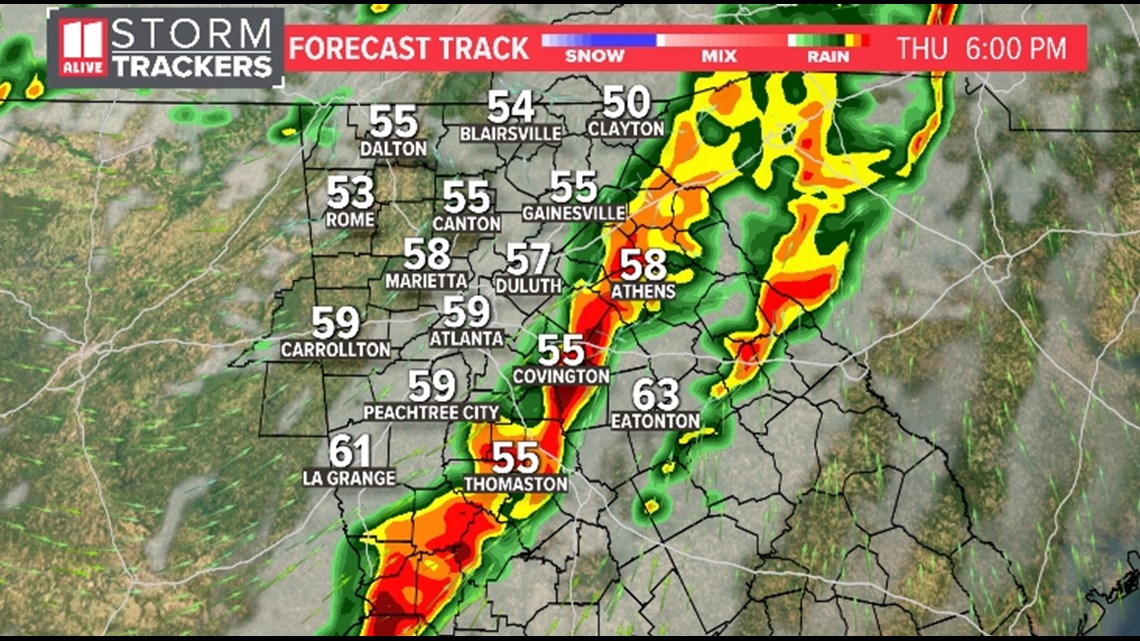 By 9 p.m., expect the storms to move out with much colder air moving in. Temperatures will be in the 30s to 40s for lows Friday morning and only rise into the 40s for the afternoon. Lows return to the lower 30s over the weekend.