ATLANTA — A dynamic storm system will bring a round of thunderstorms to North Georgia Saturday, some of which could be strong to severe.
This is the same storm system responsible for deadly tornadoes overnight to our west.
There is a Level 2 out of 5 threat of severe weather for all of North Georgia including Atlanta.
We will track a line of showers and storms through the Peach State. The storms will begin moving into our northwestern counties by late morning, then the metro area from mid to late afternoon, and finally exit the area in the later evening.
What to know
Threats:
Main storm threats Saturday will be some gusty winds. Our tornado threat is low but not zero. Any spin-up along the line would be brief and weak. In addition, there will be heavy rain within the storms. Rain totals will be around an inch for many.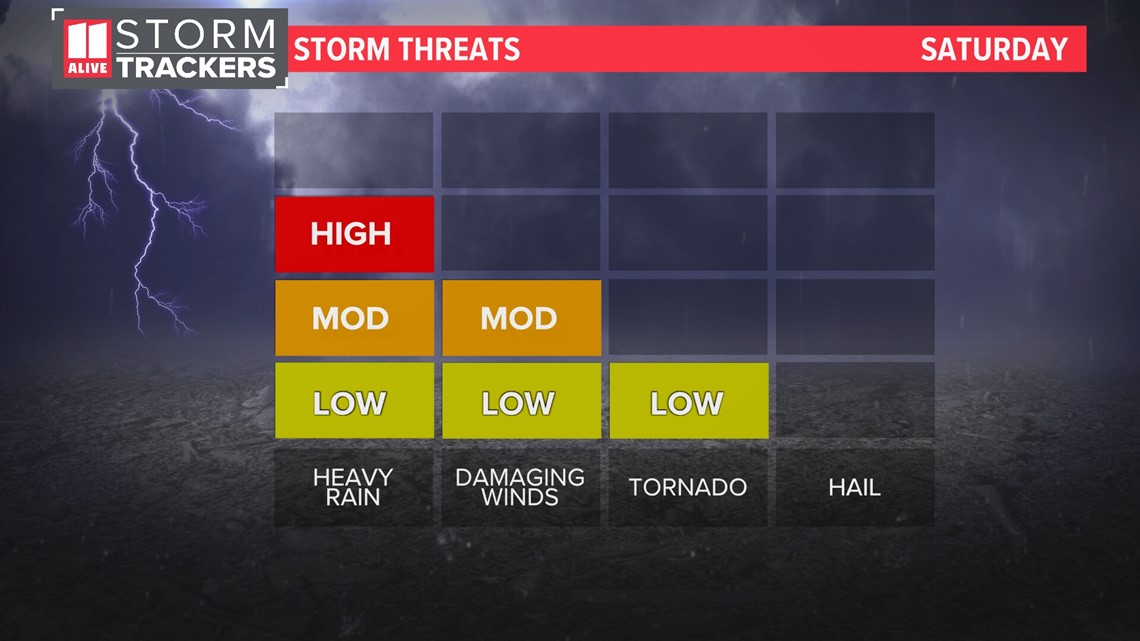 The Storm Prediction Center has expanded the level 2 risk for severe storms Saturday into the Atlanta metro area. There is a level 1 out of 5 threat for our eastern counties.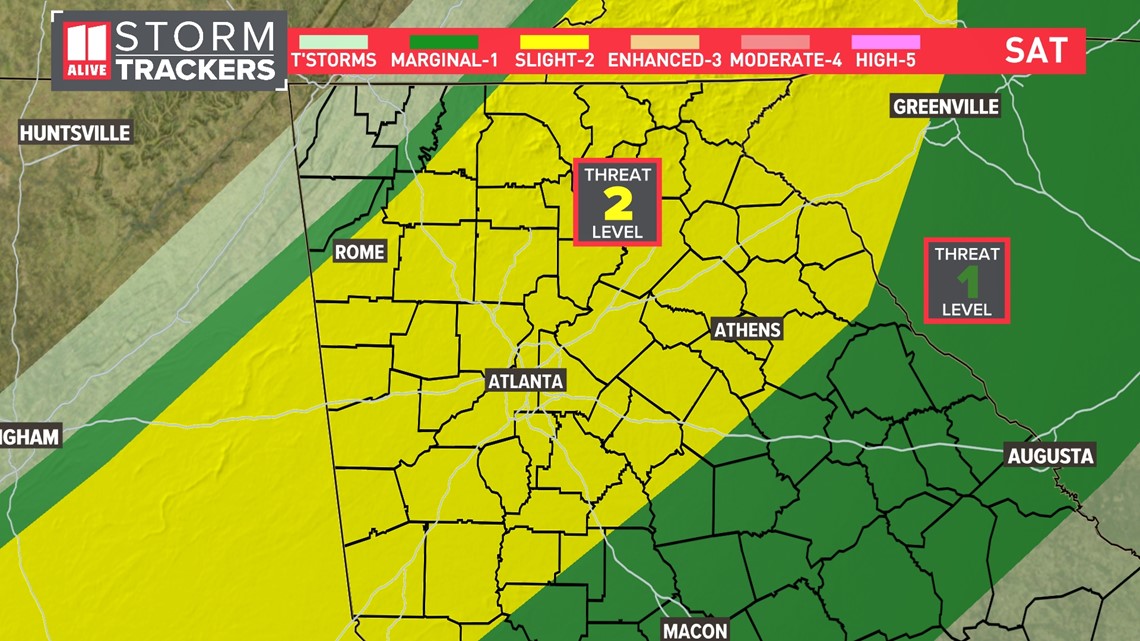 Timing:
Below is a closer look at the timing of our line of heavy rain and storms. This timing could still change a bit between now and Saturday afternoon.
Saturday Now to 4 p.m. | Storms move through the Atlanta metro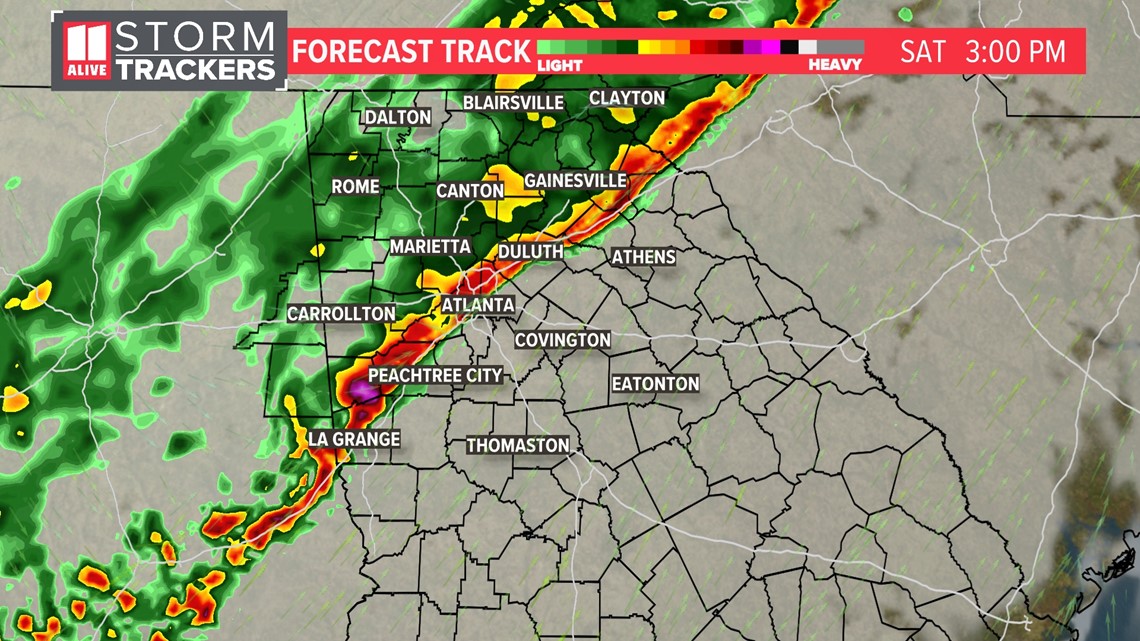 Saturday 4 p.m. to 6 p.m. | Storms exit our southeastern counties. Behind the storms some rain continues but the severe threat ends.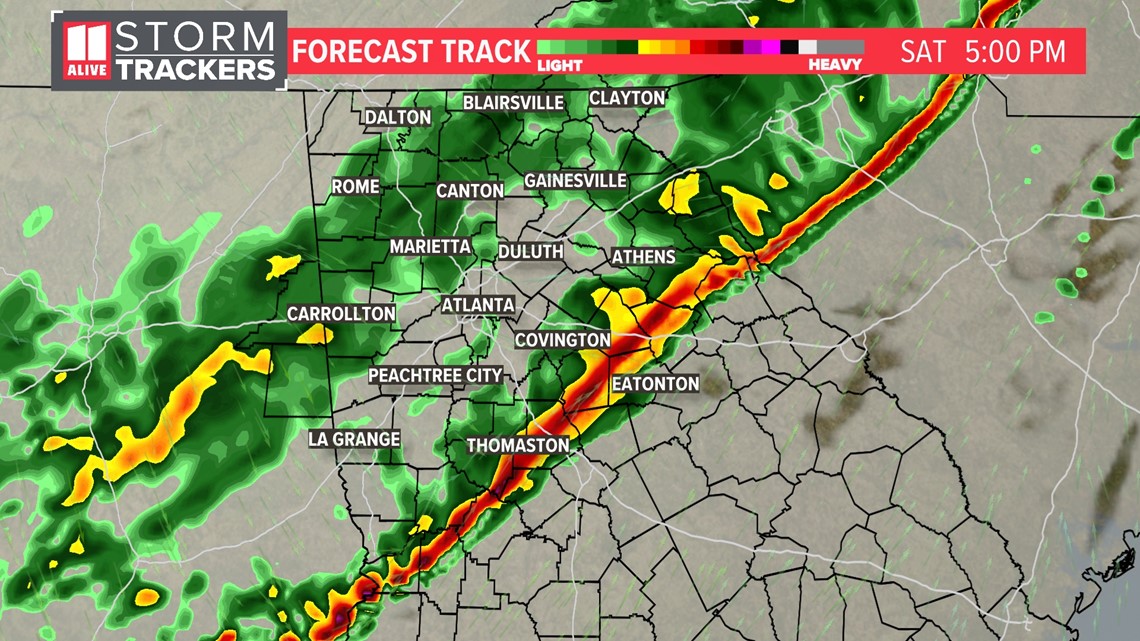 Saturday 6 p.m. to 10 p.m. | The severe threat ends but some showers may linger longer.