GAINESVILLE, Ga. — A church in Gainseville was hit by Friday morning's storm.
RELATED: Tornado watch issued for northeast Georgia counties
According to Richard Clarke, a deacon at Dewberry Baptist Church, a tree fell through the roof of the church's fellowship hall Friday around 6:30 a.m.
Luckily no one was in the building when the tree fell, Clarke said.
The deacon said the church has two separate parts: a fellowship hall and sanctuary hall. The storm knocked off part of the steeple from Dewberry's sanctuary hall. Luckily, the structures of the church weren't completely damaged.
Clark said it's a little upsetting to see the damage, but he knows the church will get through it. The deacon also said this won't stop them from having Easter service Sunday morning.
"We're going to have choir practice tonight ... for Sunday morning," Clark said.
Storm impacts Dewberry Baptist Church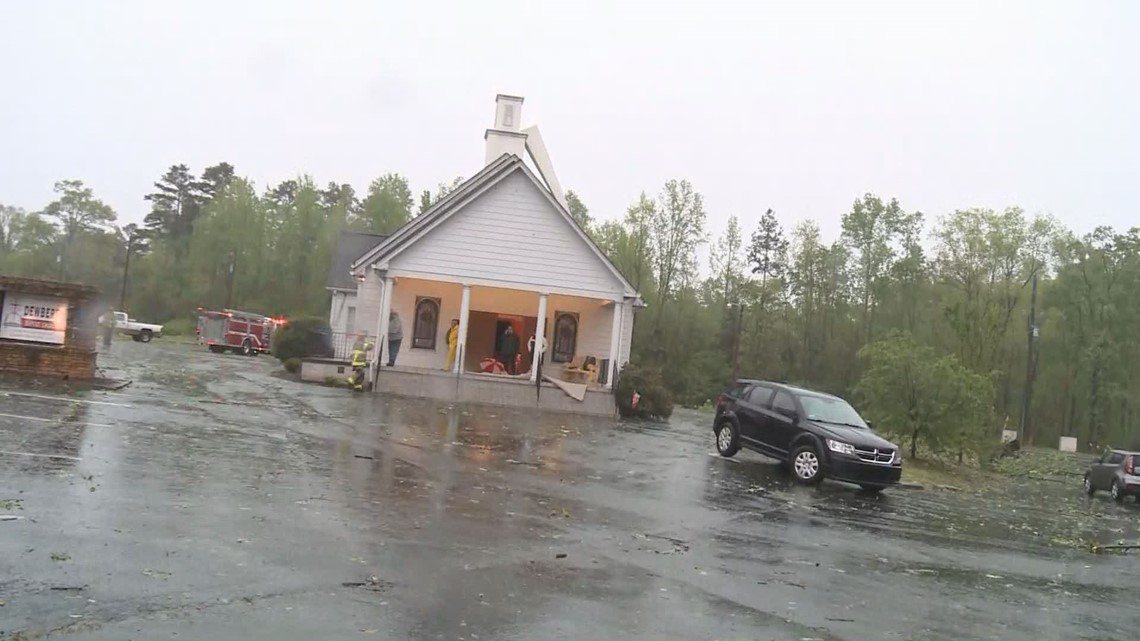 A tree was also on top of a home property on the main church campus, but didn't damage the home tremendously.
RELATED HEADLINES |