ATLANTA — It's the final countdown to Halloween, when little ghosts and goblins are out running free. Frolicking from house to house for something sweet -- it's trick-or-treat time on Halloween!
For fall festivals or last-minute trips to the pumpkin patch or corn maze this weekend, the weather will be cool to chilly depending on when you go.
Saturday still has a low chance of a few showers, especially earlier in the day. With a breeze at times and temps unseasonably cool more typical of the start of December -- dress in layers!
Halloween day is not as chilly. Sunshine will prevail with temps in the 60s. It will be leaps and bounds better than how the weekend began.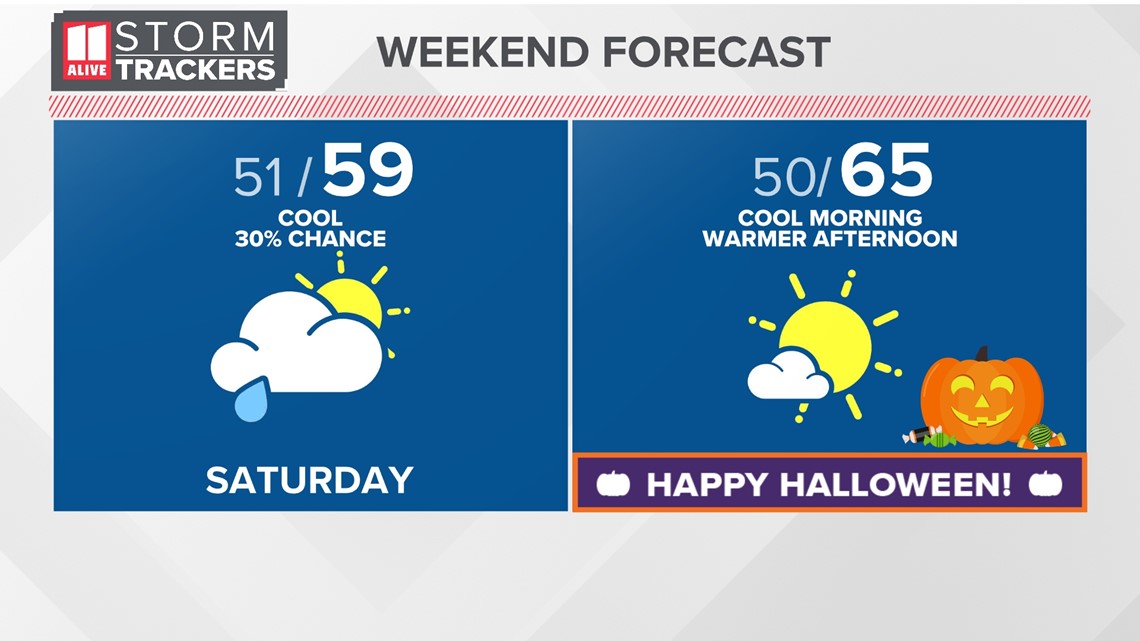 By Halloween night as trick-or-treaters begin, temps will be cooling off quickly under a clear sky with a waning crescent moon. Expect upper 50s for the earliest trick-or-treaters.
For those out late, temps will be dropping by a handful of degrees. The winds won't be breezy, which will be welcomed. But for the youngest trick-or-treaters, it'll be cool enough for a hat.