ATLANTA — Tropical Storm Mindy made landfall after 9 p.m. on the Florida panhandle at St. Vincent Island with max winds of 45mph. Tropical Storm Mindy formed 5 p.m. Wednesday about 90 miles southwest of Apalachicola, Florida.
The storm will continue to bring tropical downpours with rain bands weather as it moves across north Florida and south Georgia Thursday.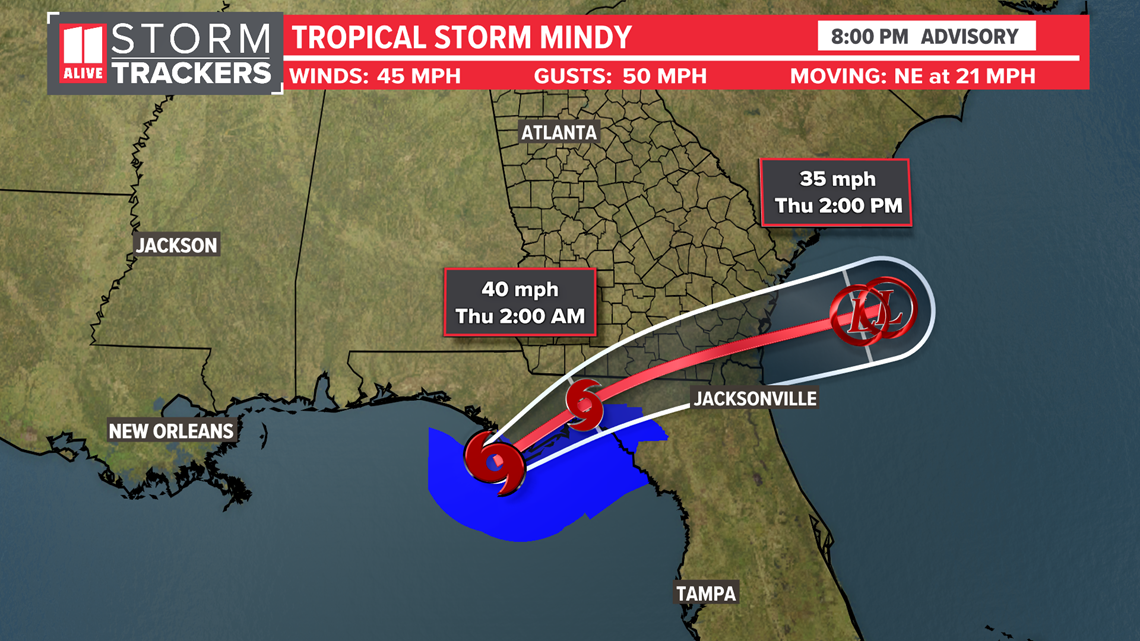 A Tropical Storm Warning has been issued for the coast of the Florida Panhandle from Mexico Beach to Steinhatchee River. Tropical Storm conditions are possible in these areas.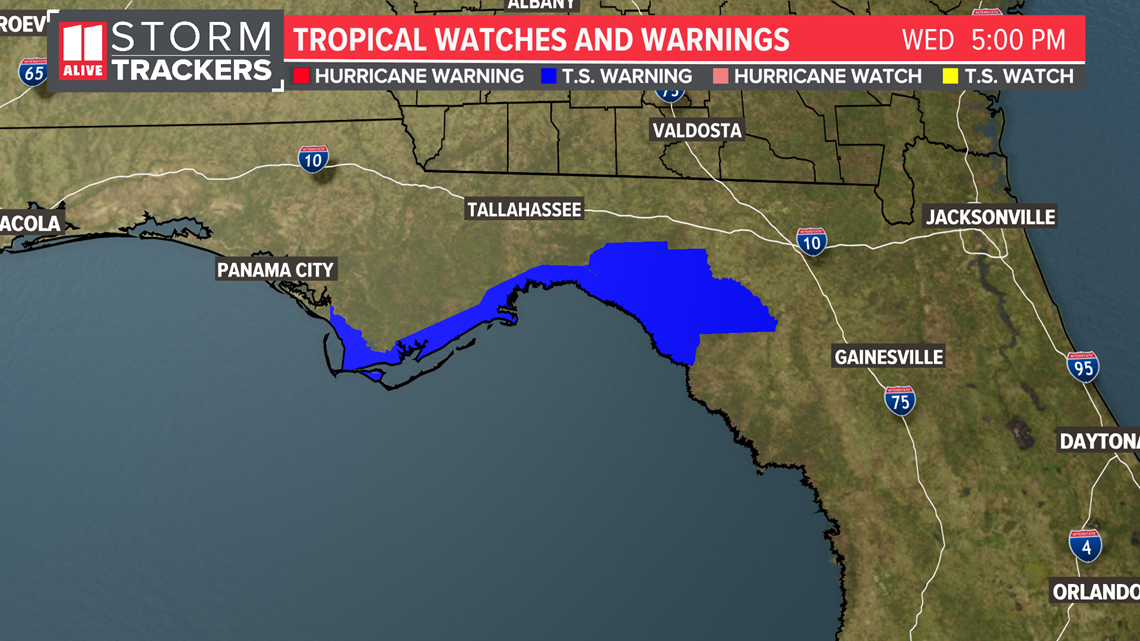 The forecast track for Tropical Storm Mindy has it tracking east-northeast just north of Jacksonville. By Thursday it will already be back over the Atlantic.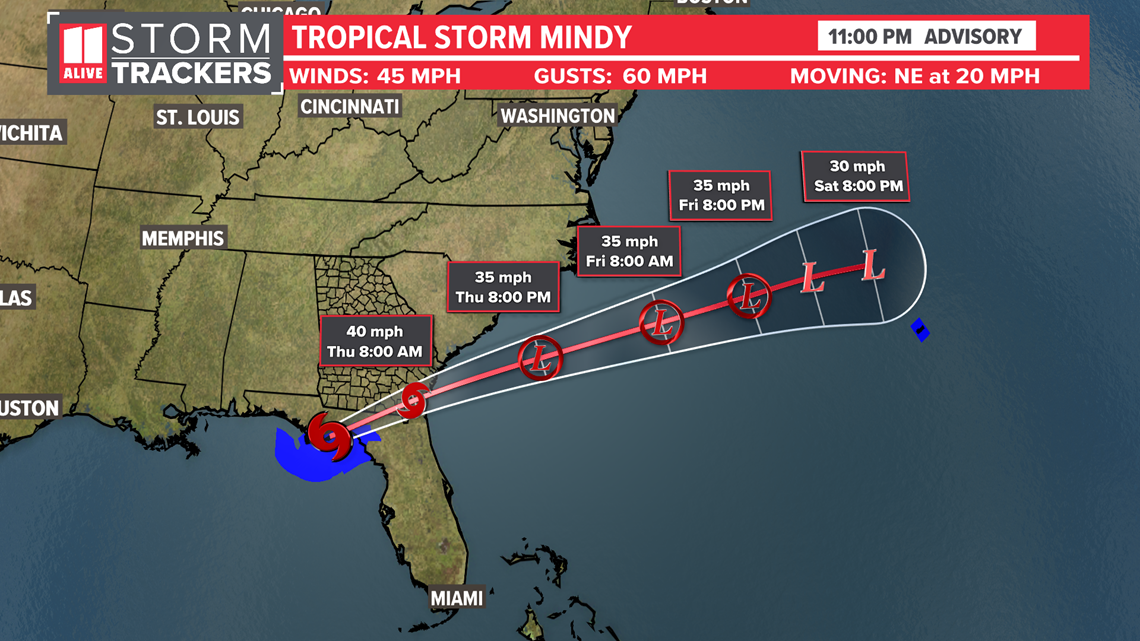 The main threat from Mindy will be heavy rains over the Big Bend of Florida up through southeastern Georgia from squalls
Rip currents will be life-threatening along the Florida Gulf Coast as well. Wind gusts along the rain bands could also create some tropical storm force gusts near the coast and isolated tornadoes will be possible.
Rain totals will be two to four inches but could be locally higher than that which may lead to flash flooding.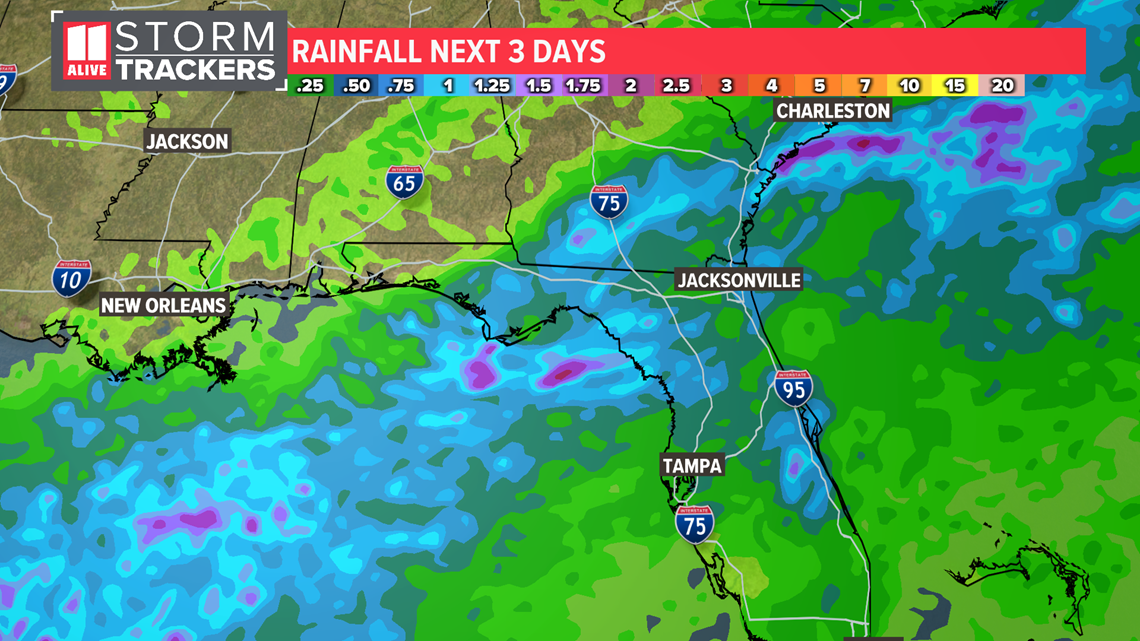 We don't expect any impacts in North Georgia from Tropical Storm Mindy.