Epsilon has dropped down to a Category 1 as the storm begins to shift northward. As of the 5am advisory, max winds dropped to 85mph. Currently the storm is 195 miles east of Bermuda.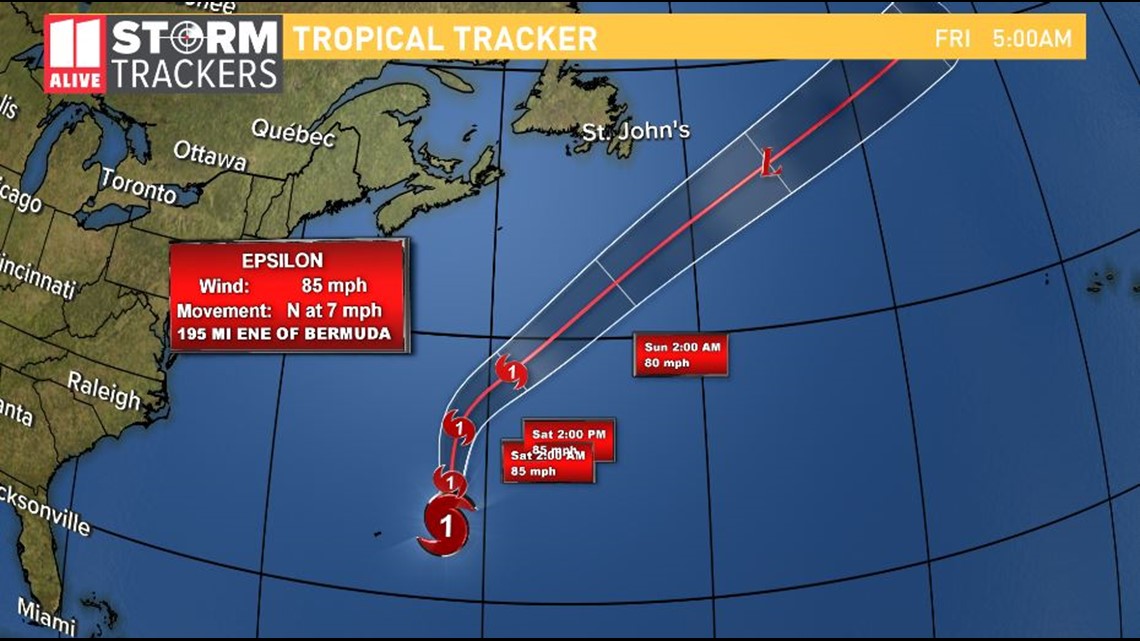 Tropical storm force winds extend 240 miles from the center. Bermuda could experience tropical storm force winds throughout the evening before the storm moves away. The storm is moving to the N at 7mph. There is a tropical storm warning in effect for Bermuda. The storm will curve away from Bermuda and avoid a direct hit on the island.
We will keep you updated on the latest with Epsilon as the NHC sends us updates.
Here's an updated look at the Greek alphabet tropical weather system name list.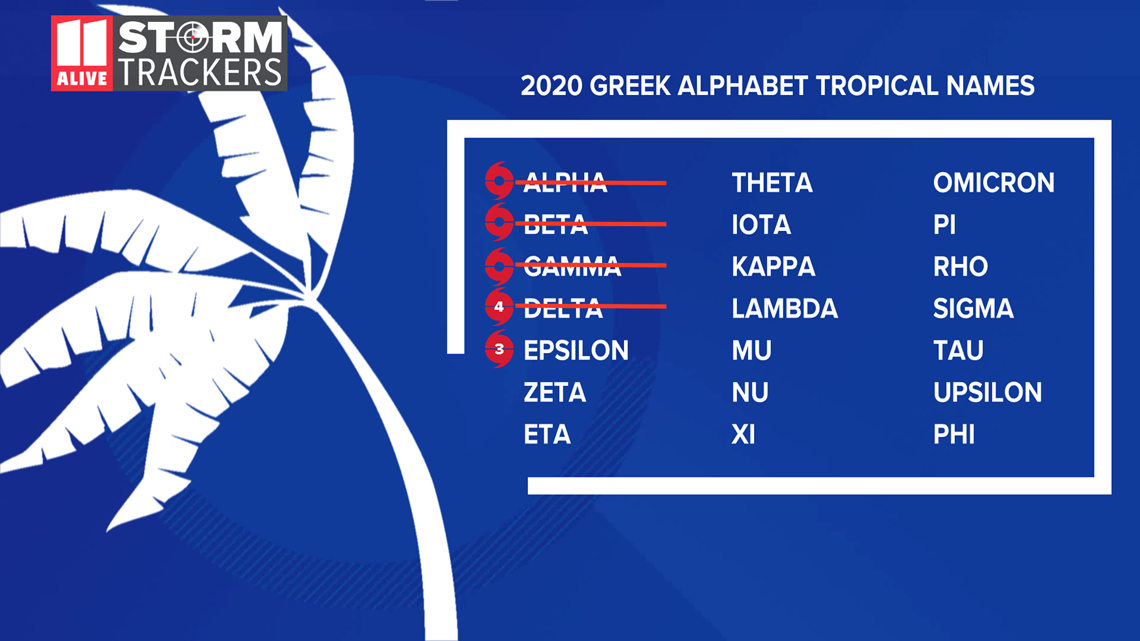 The Atlantic Hurricane Season season, which runs through the end of November, is on track to remain very busy.