ATLANTA — High pressure keeps us dry for the rest of the work week. Afternoons will be mostly sunny and mild. Overnights will be cool.
Quick Forecast:

Thursday: Sunny skies. Warm afternoon. High around 70.
Tonight: Clear skies Low: 41
Friday: Mix of sun and clouds. High: 63
Saturday: Cloudy start. Returning sunny late. High: 56
As high pressure moves in for the remainder of the week, get ready for a couple of nice, spring-like days. Highs will be in the 60s (to near 70) with a couple of dry afternoons.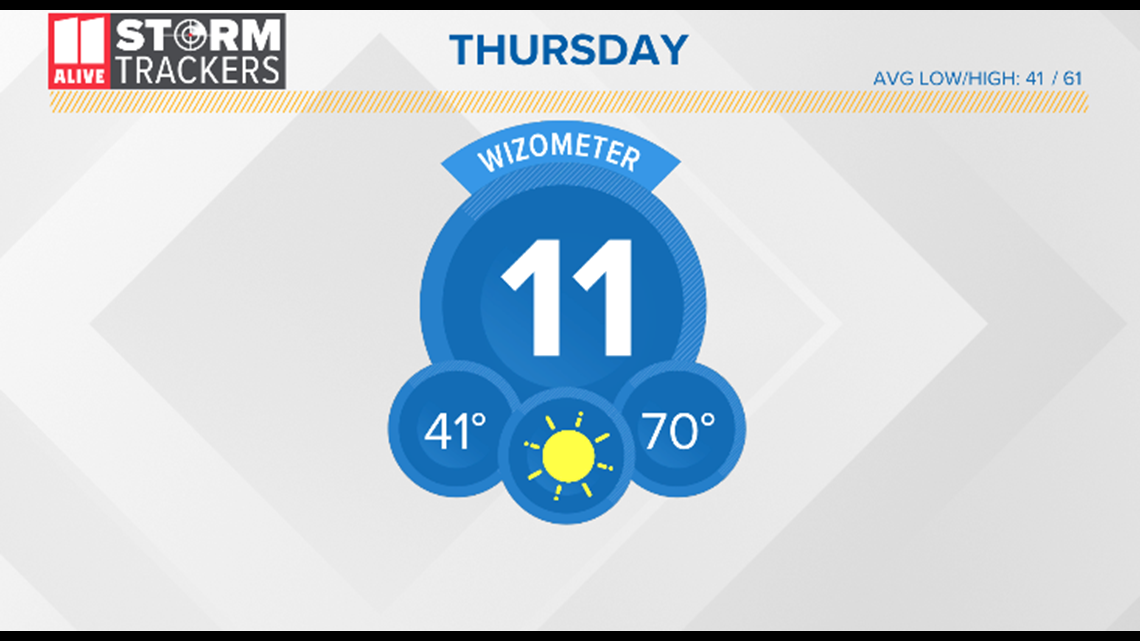 Sunshine continues Thursday and temps will warm up. Temps will be approaching 70 by late afternoon.
A few more clouds will move in Friday, but we will remain dry. Highs on Friday will be in the low 60s. Turning cooler for the weekend.
There is a very low chance for rain will be Friday night to early Saturday morning, although the majority of us will not see any rain. There's less than a 20% chance during that time frame as a weak disturbance passes by. Clouds look to clear by the afternoon Saturday. Mostly sunny on Sunday with high of 58. It will warm up a little more Monday with a high of 65. By Tuesday, partly to mostly sunny skies and still dry with a high of 68.