Tonight: Mostly Clear, cool and comfortable. Low: 60°.
Saturday: Mostly sunny. High: 83°.
Sunday: Mostly sunny. High of 84°.

Discussion
We are setting up for a great weekend weather-wise. We are going with another 11 on the WIZometer for Saturday. Morning temperatures will be cool and comfortable. We will start off in the low 60s in the city and some 50s in the suburbs. We do get a little warmer in the afternoon Saturday. Highs will be near 83.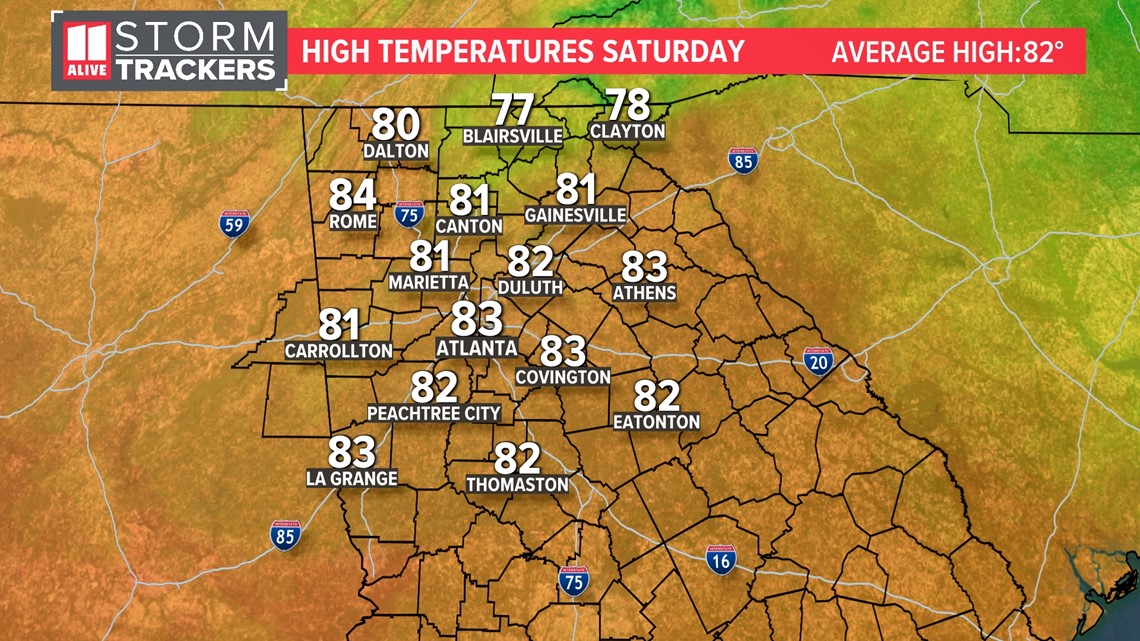 It's nice again on Sunday with mostly sunny skies and warming a little more. We expect a high of 85 degrees by afternoon.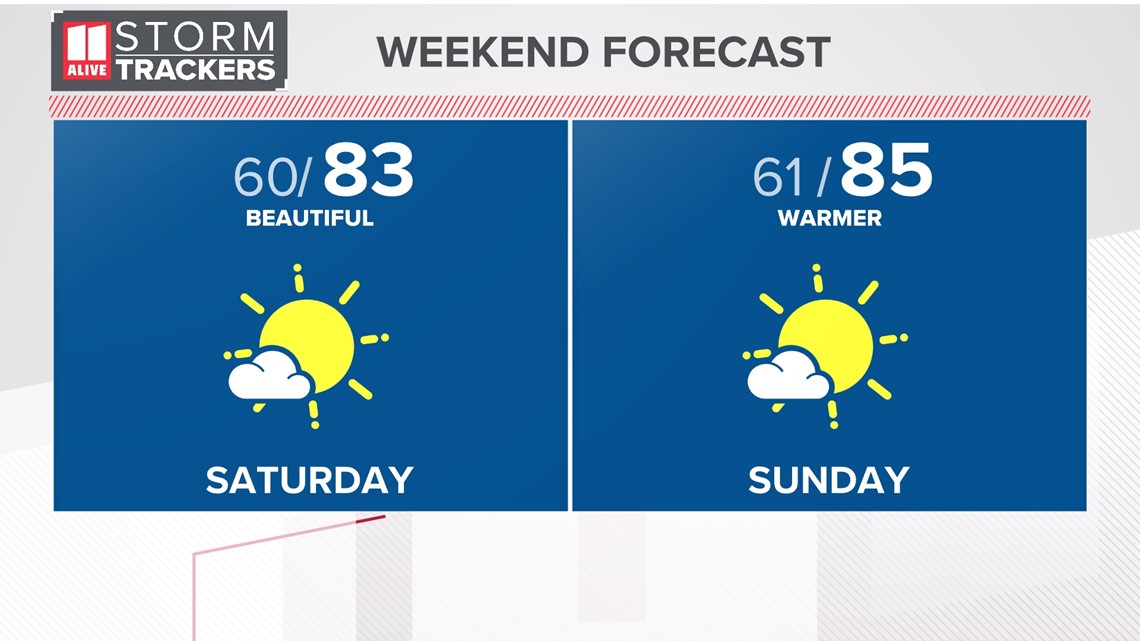 Tropical storm Ophelia formed off the Carolina coast today. It is far enough away from us that it won't give us any direct impacts. We have have an enhanced breeze at times during the day Saturday coming from the N-NW between 10 and 20mph. The flow around the tropical storm will also bring in drier air into our area on the backside of that system.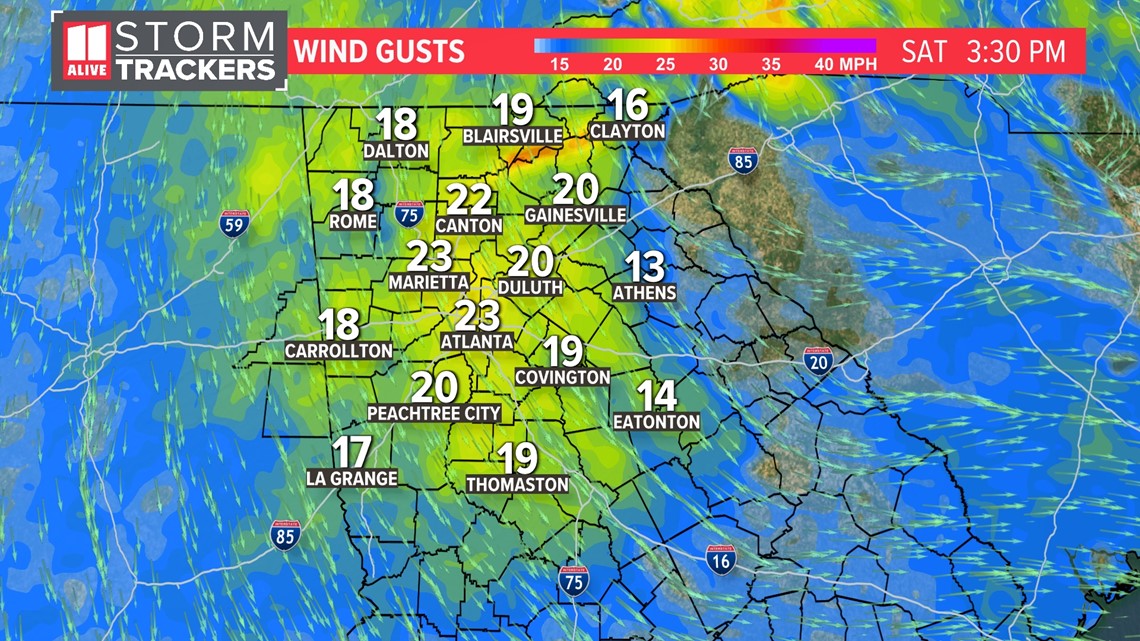 Temperatures go back to above average by just a few degrees Saturday through Monday. Rain chances return by the middle of next week with a weak system pushing closer to us from the west. That will bring our temperatures down again.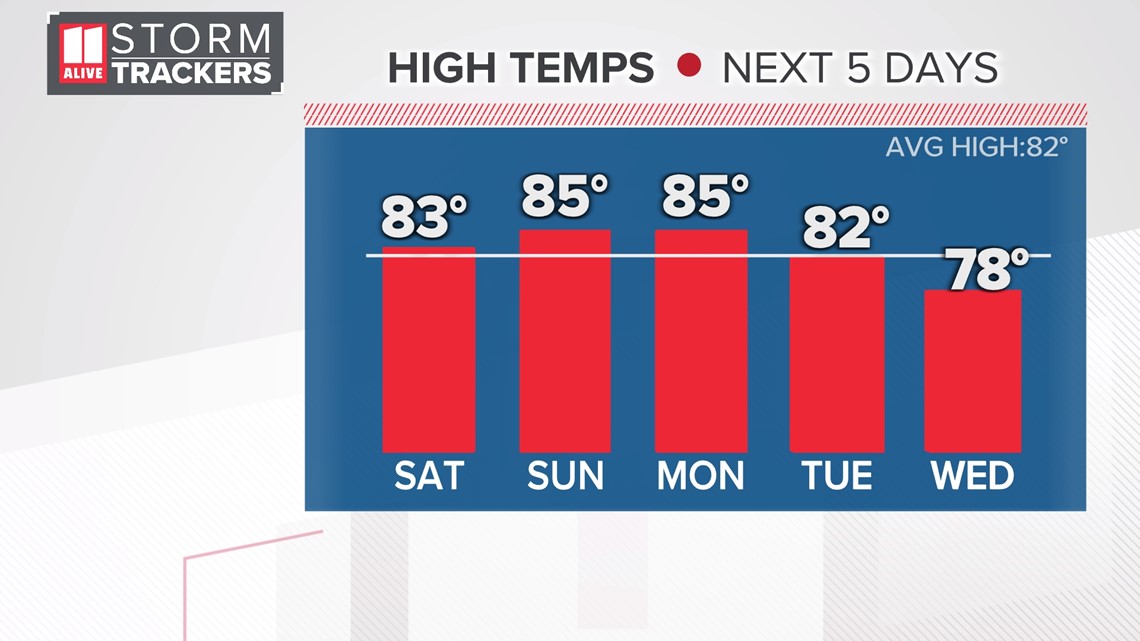 MORE FROM THE 11ALIVE STORMTRACKERS
DOWNLOAD THE 11ALIVE APP:
Set up weather notifications by clicking the Gear icon in the upper right corner of the app. Select Notification -> Notification Settings -> Severe Weather Alerts -> Toggle the Severe Weather Alerts button to the right to turn alerts on.

Send photos and videos through the app by selecting the Near Me feature on the bottom right task bar of the app and entering your information.
TEXT YOUR WEATHER PHOTOS TO US: 404-885-7600
JOIN THE 11ALIVE STORMTRACKERS FACEBOOK GROUP: Nearly 10,000 metro Atlanta and north Georgia weather enthusiasts share their weather photos every day. Click here to join the group!