ATLANTA — QUICK FORECAST:

Today: Mostly sunny and breezy. High: 54.
Tonight: Clear skies. Chilly. Low: 34
Tuesday: Sunny and warmer. High: 63.
Wednesday: Sunny and warming to 67.
Just a few clouds over head this morning. Temps are starting off on the chilly side with lows in the 30s.
We will have mostly sunny skies this afternoon, but with a Northwest flow, highs will only reach the low 50s.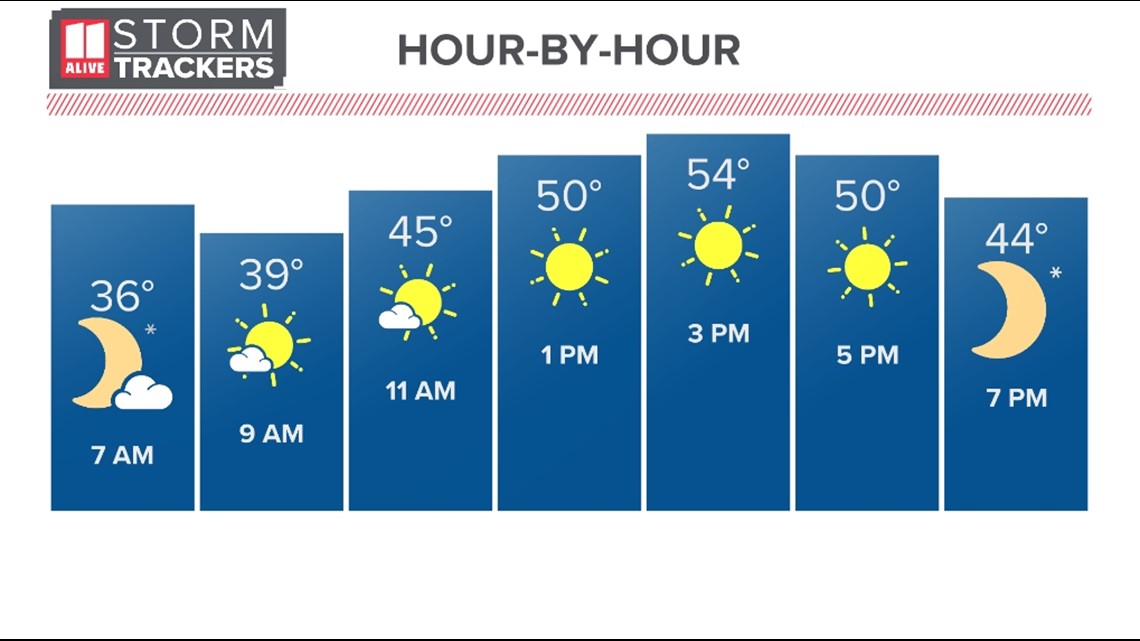 It will also be a bite breezy during the day. Winds will be out of the NW at 10mph, gust will be in the 15 to 20mph range.
Sunshine will stick around for the rest of the week as our high temperature begins to warm up. The 5 day trend shows temps gradually warming through the 60s, to around 70 degrees Thursday and Friday.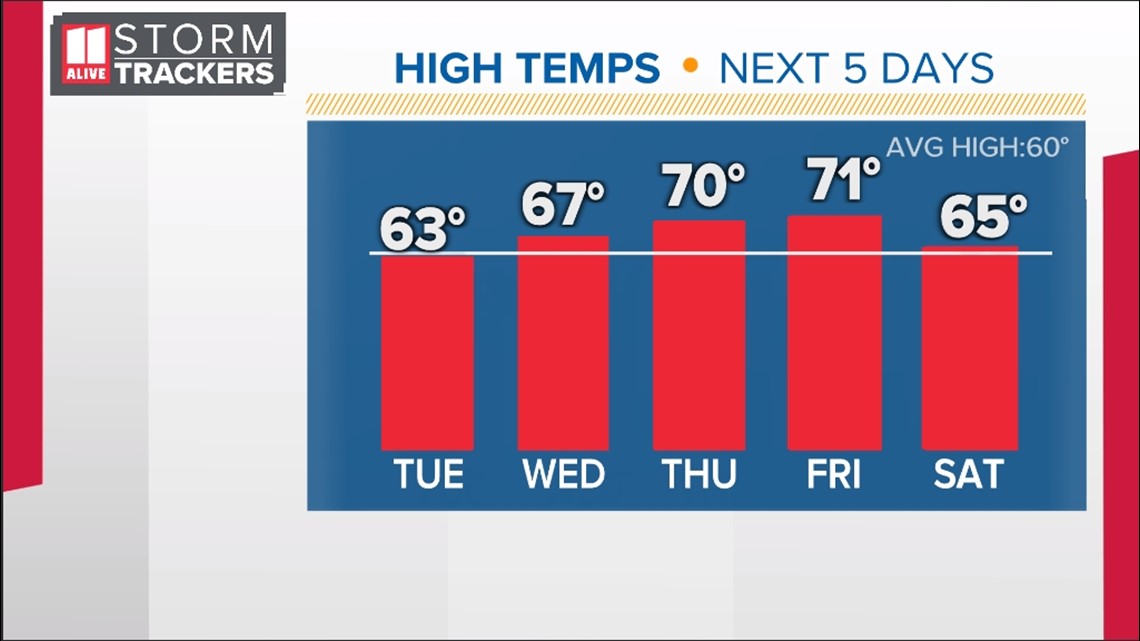 Next chance for rain begins over the weekend. Currently there is a 20% chance for showers Saturday and Sunday.
Hurricane Season officially ends November 30th in the Atlantic Ocean Basin. No tropical cyclone activity is expected before then.