ATLANTA — Mother's Day weekend starts chilly Saturday morning. The weekend as a whole looks pleasant with a warming trend and dry forecast!
Quick Forecast:

Saturday: Chilly start. Sunshine gives way to a partly cloudy sky. Mild afternoon. High: 76.
Saturday Night: Partly cloudy and seasonably cool. Low: 56.
Sunday: Increasing clouds, breezy and warmer. High: 83.
Monday: Mostly cloudy with scattered showers and thunderstorms. High: 77.
Discussion:
Mother's Day weekend is here and it'll be our second weekend in a row with a pretty spectacular forecast across North Georgia. At a glance, it'll be warmer each afternoon with more clouds as the weekend wears on. Mornings will be cool to chilly but dry.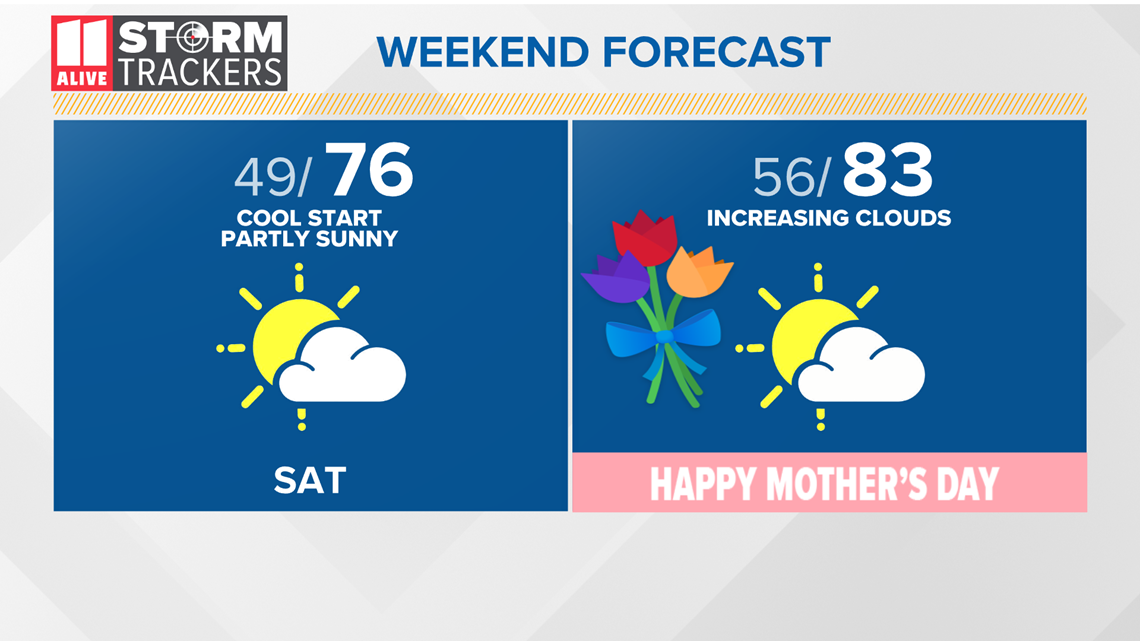 Saturday morning starts chilly. Temps will be in the 40s across North Georgia. This is about 10 degrees below average for early May!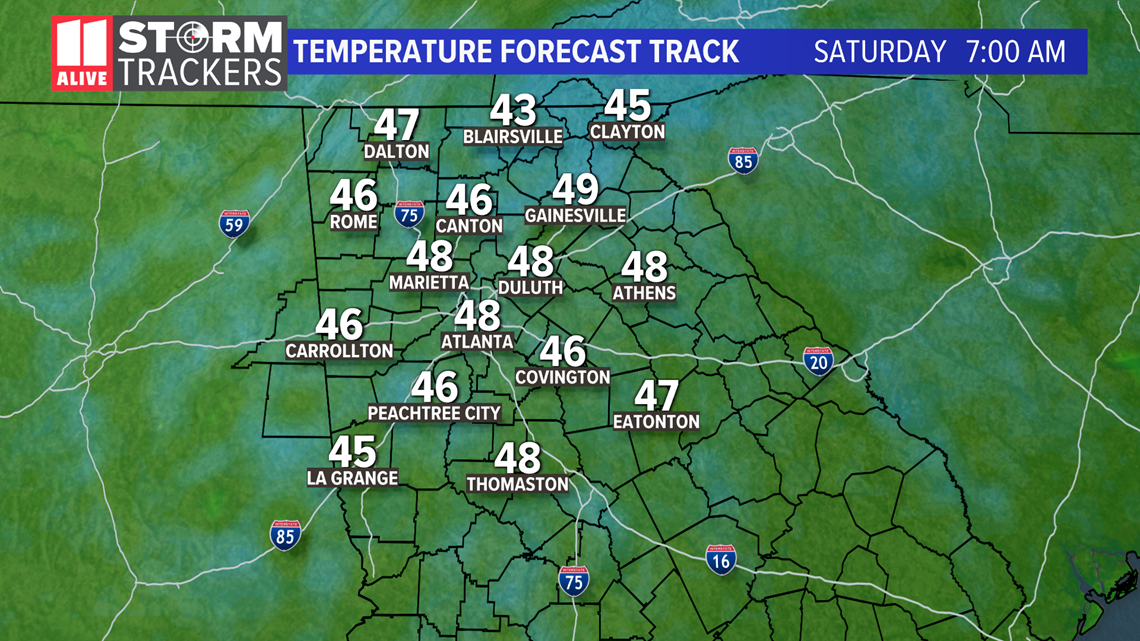 But with the sunshine plentiful in the morning, expect a quick warming trend to near 70 by noon. Then in the afternoon a few clouds build in late with highs in the mid and upper 70s. Humidity will be very low, making for a really nice day to spend time outdoors doing yardwork, going to ball games, or just enjoying the day!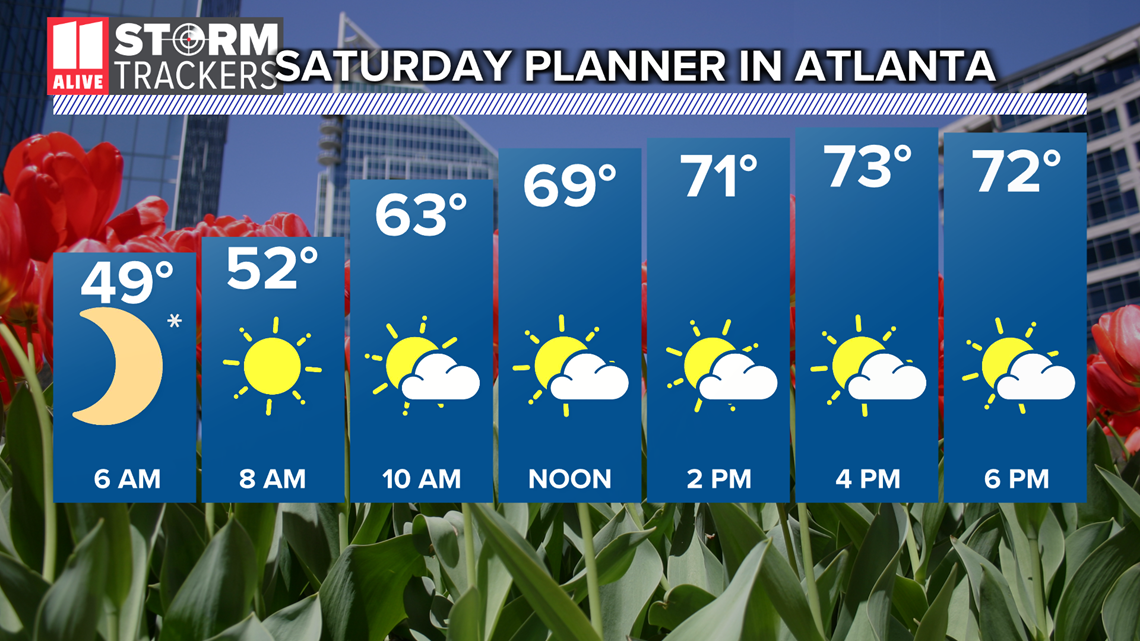 It will be warmer for Mother's Day on Sunday. Highs make it into the 80s for mom! Clouds increase, but rain holds off until later Sunday night. Expect some breezy winds as well.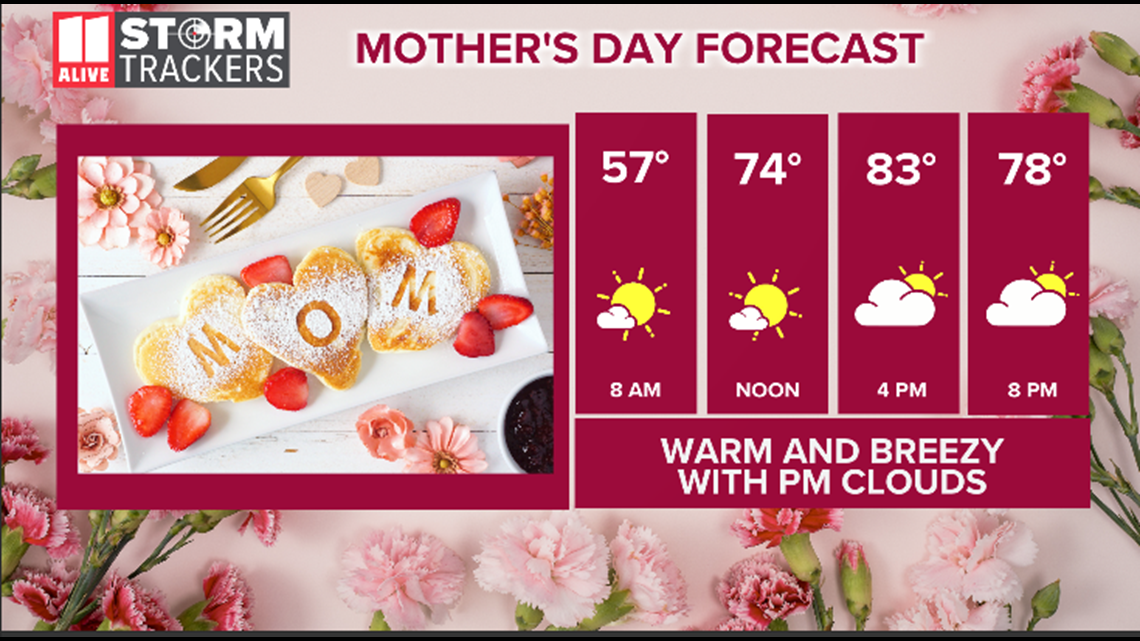 The rain chance will increase by Monday. Right now we expect a 50% chance for rain. A slight chance (20%) will continue Tuesday and back to a 40% chance Wednesday of next week.