Hazy skies and a decrease in air quality will linger for North Georgia through the beginning of the week due to smoke from wildfires over 2,000 miles away in the Pacific Northwest and southwestern Canada.
This added smoke may also create more of a fiery sunrise or sunset with the sun appearing more red-hued. 11Alive Community StormTracker Tom Howell capture this view from Woodstock Thursday evening.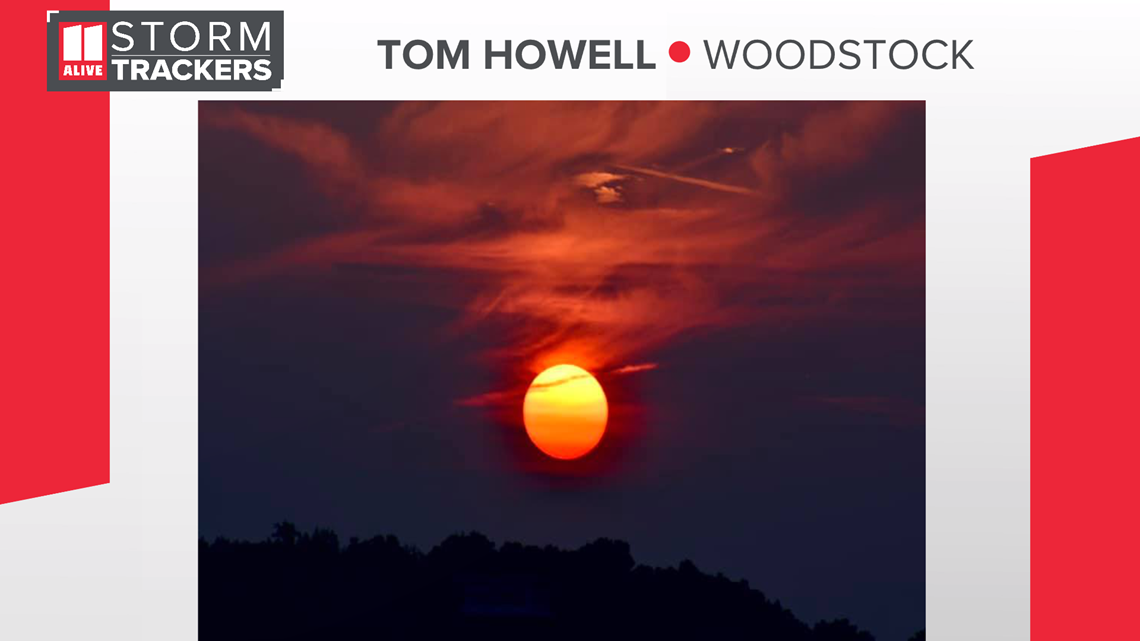 And we had similar sights over the weekend as well. As the sun was setting, the sunlight was scattered through the particulate matter within that smoke in the upper levels. It helped to give the sun a reddish hue as it neared the horizon. Not everyone saw this view though. Some folks had clouds on the horizon blocking the sun.
The smoke lingers for the remainder of the weekend, but won't be as highly concentrated as it was at the end of the week. Hazy skies can be expected, especially in the mornings. This smoke also aids in fog development in the overnights.
By Monday, the smoke amounts get even lower.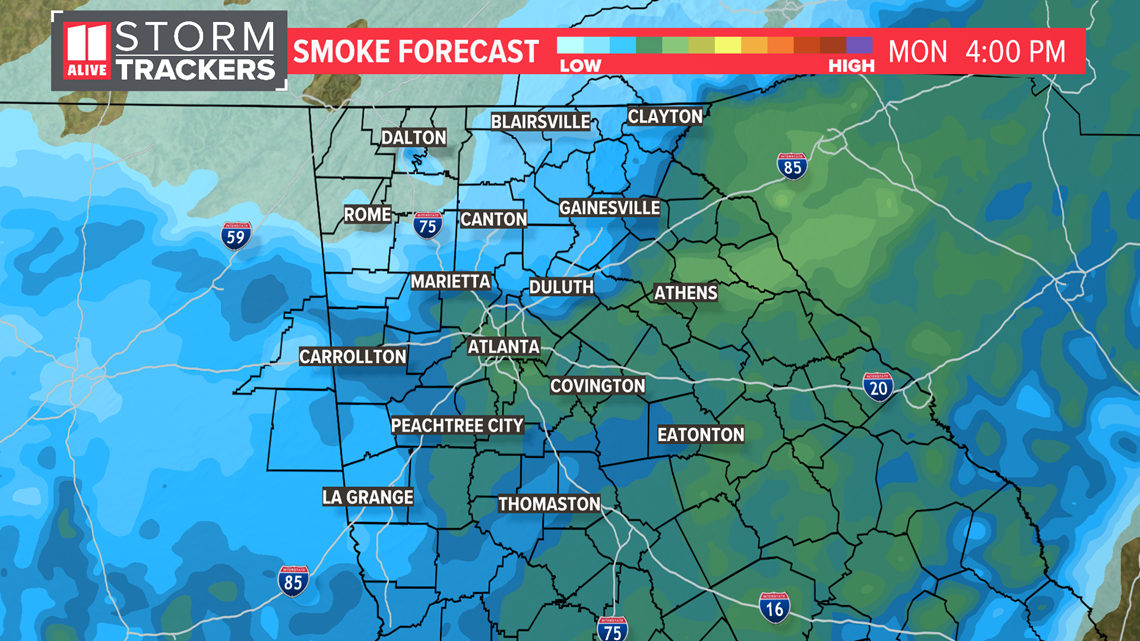 Wildfire smoke contains tiny bits of matter, called particulate matter. These very small particles can contain soil, dust, mold, organic chemicals and other allergens. Because of how small they are, when you breathe them in they can get trapped in your lungs. Those with known respiratory issues or conditions can become easily irritated.
We see other small particles getting carried by winds as well, like Saharan Dust. These fine grains can be transported via trade winds from the Saharan Desert across the Atlantic. This can suppress hurricane development in the Tropical Atlantic.
Air quality this week has been unhealthy in states to our north for those in the thicker haze and smoke. So far, the air quality index is in the "moderate" range for the metro area for Friday and is forecast to continue in that range for the weekend.