A winter weather advisory is being issued for four counties in Georgia.
The advisory is for Lumpkin, Towns, Union and White counties and starts at 1 p.m. Saturday and will remain in effect until 1 a.m. Sunday. An advisory is also in effect until 7 pm Sunday for Habersham and Rabun Counties. However, the rain should be over by 7 am Sunday.
A Winter Weather Advisory means that periods of freezing rain will cause travel difficulties.
11Alive will monitor the conditions throughout the weekend. Here is what you need to know.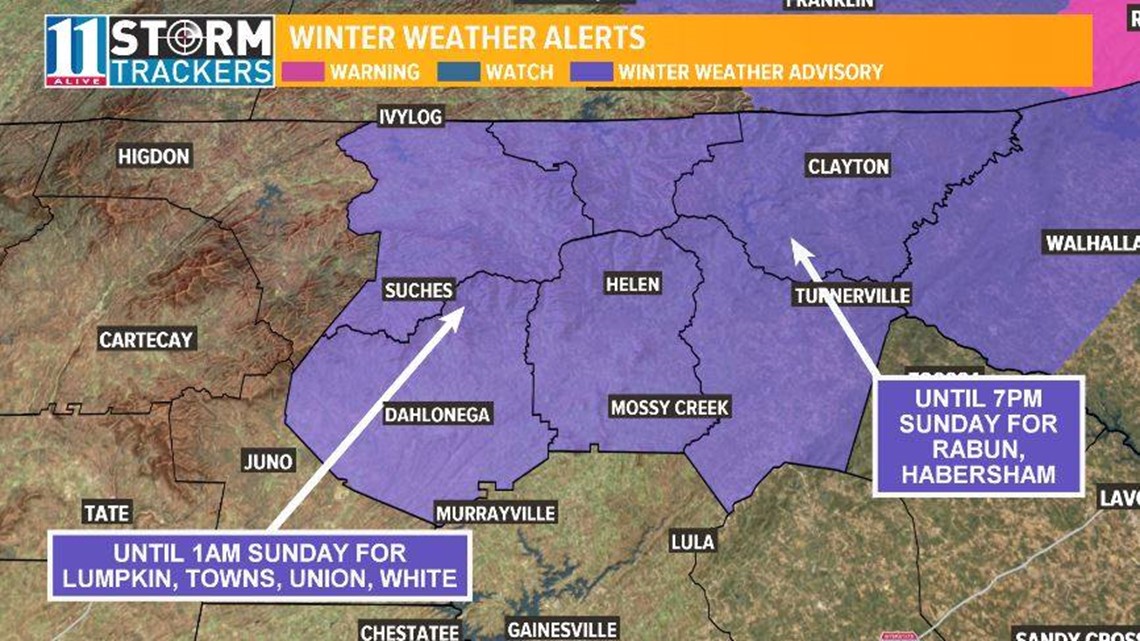 Light freezing rain is expected. Total ice accumulations from a light glaze up to two-tenths of an inch are possible, mainly above 2000 feet.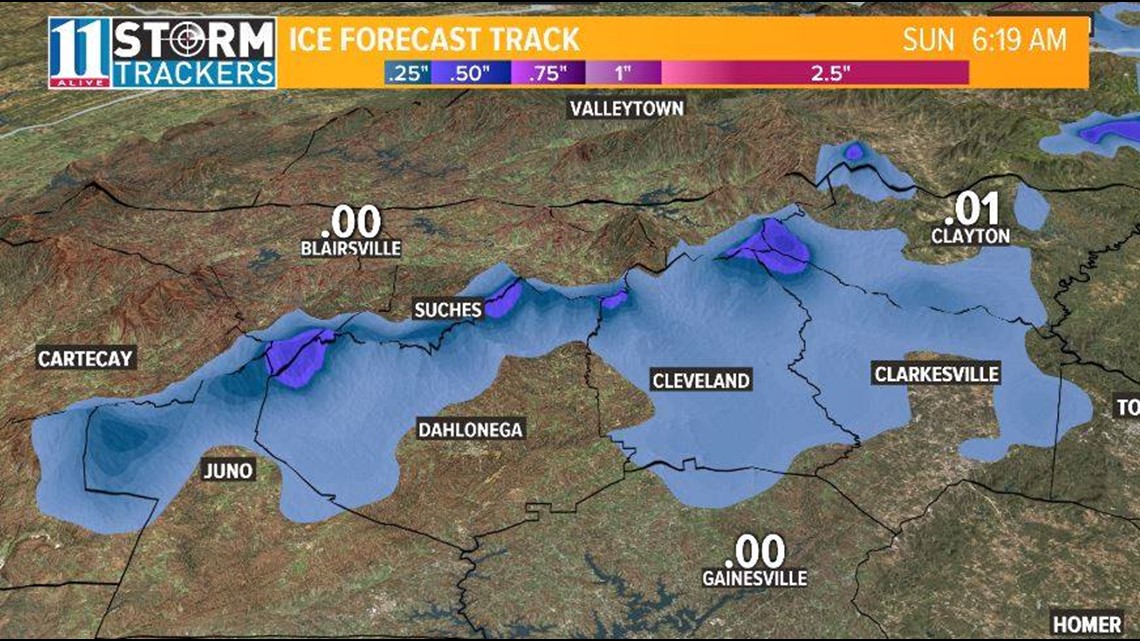 This is for Lumpkin, Towns, Union, Rabun, Habersham, and White counties. Higher elevations (above 2000 feet) across these counties could see the freezing rain.
Minor ice accumulations are most likely on elevated objects like trees, overpasses, and bridges. Plan on some slippery road conditions, mainly on bridges and overpasses.