At the Georgia Department of Transportation (GDOT) facility in Forest Park, crews spent Thursday making brine and finishing maintenance on trucks used for treating state roadways. They were preparing for cold - and potentially wet weather - in the coming days.
Brine was loaded onto tanker trucks and is also being stored in large tanks inside a warehouse building.
"Two, sometimes three deep, all the way back," GDOT spokeswoman Natalie Dale said while pointing at the large tanks. "Upwards of 200,000 gallons of brine just for metro Atlanta."
RELATED: Winter weather timeline: Who can expect wintry mix, flurries - and when
The state is currently watching weather reports closely and ready to begin treating state roads if necessary. Dale said a decision should be made between late Friday and early Saturday.
"Since this system seems to be a moving target and we've got the MLS [Major League Soccer] Cup in town this weekend we want to make sure we are prepared for anything," she said.
If roads need to be treated, GDOT goes through a ranked list of interstates and highways.
"We start with those four-lane and major interstates - major highways. That is primarily so Georgia Power crews, emergency operators, state patrol can get where they need to be," Dale said. "Then we work through a very carefully designed system of our primary routes, our secondary routes and our tertiary routes. That is based on volume, it is based on location to trauma centers and shelters. We are always looking at how we are treating roads efficiently."
RELATED: Winter weather for parts of north Georgia this weekend
A new tool for GDOT this year is calcium chloride.
Dale said the sweet spot for using brine is between 28 and 32 degrees. For more frigid weather, crews in the metro area now also have 30,000 gallons of calcium chloride on hand.
"When you get down into those really cold temperatures below 28, 25 and even colder you lose the effectiveness of brine," Dale said. "So what we can do is add in calcium chloride and that supercharges the brine and allows it to be effective at colder temperatures."
PHOTOS: Georgia preparing for winter weather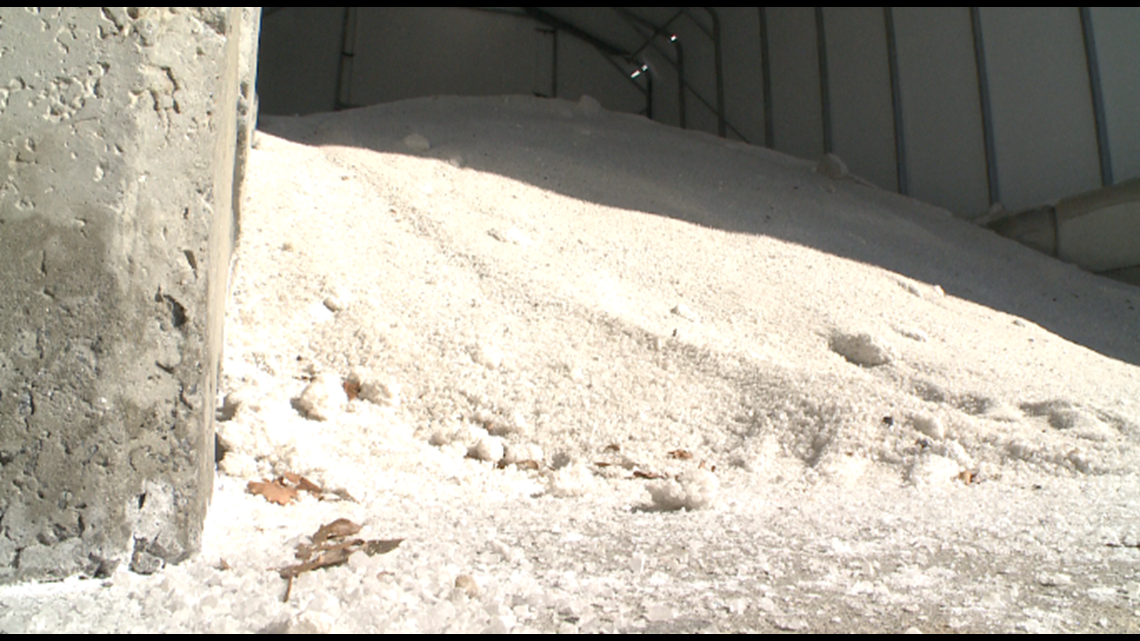 Similar preparations are being done on the county level.
A Cobb County spokesperson said all of Cobb's winter equipment is ready. Last week during an inclement weather exercise, crews ran through 800 miles of county roads, minor route revisions were made based on driver feedback and crews ran brine routes again Wednesday as a follow-up.
In Gwinnett County, according to a county official, salt and sand materials are stockpiled at maintenance facilities to treat county roadways. All equipment has been checked and crews will be notified if they're needed to work after-hours.
Also, new for GDOT this year in addition to using state-owned trucks and state-employed drivers, contracts have been signed with independent drivers and trucks. Those drivers could be used if additional help is needed during a major storm.
"We've got some extra manpower on-deck should we need it," Dale said. "Should we have a severe storm that should affect a large part of the state, should we have a storm during the Super Bowl."