SOUTH FULTON, Ga. – The street where two children were shot at a bounce house birthday party is no stranger to police responding to "shots fired."
"It's sad. It's real sad that kids can't enjoy a birthday party without the terror of fear of losing their life or just the tragedy of... kids shouldn't have to go through that," neighbor David Williams said.
"Innocent bystanders around can actually get harmed for just being at the wrong place at the wrong time. That's how a lot of people lose their lives," Williams said.
Buckhurst Drive has experienced four shootings—only one reported injuries. Three of those shootings occurred where two children and one adult were shot Thursday night at a South Fulton party at end of the Buckhurst Drive cul-de-sac.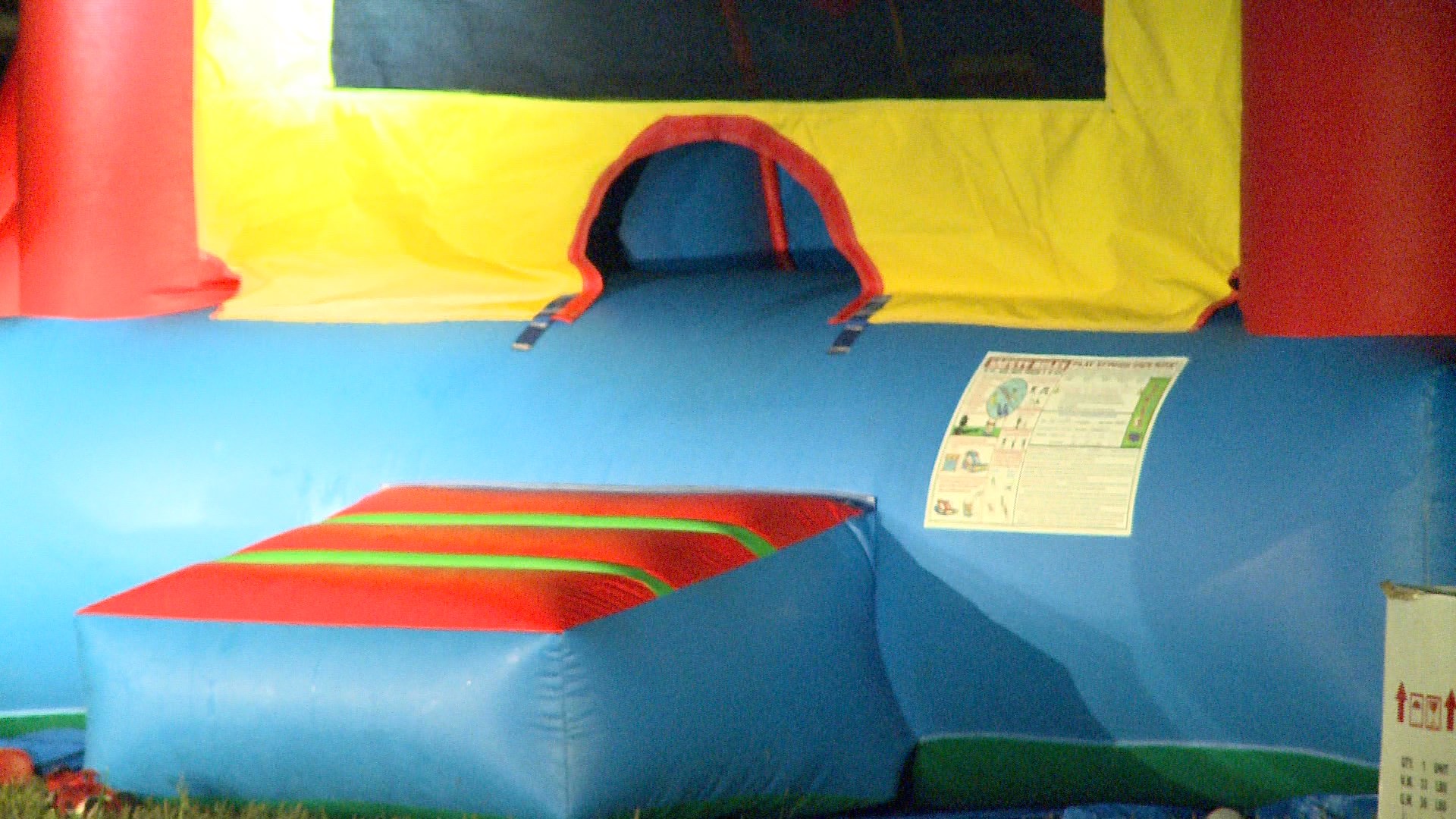 Fulton County Police Cpl. Everett Streete stated in the initial incident report that he responded to 1050 Buckhurst Dr., for a call regarding persons shot.
Police arriving on the scene were advised that there was a 3-year-old child who was shot in the back and that he was being transported to the hospital. Police were further advised that a total of three people had been shot and had all left the location.
On New Year's Eve, just before midnight, police were dispatched to 1105 Buckhurst Trail for shots fired. Upon arrival, the officer patrolled the area looking for evidence, but was unable to locate any victims, shell casings, property damage or possible perpetrators.
On Feb. 5, shots fired were reported at 1050 Buckhurst Dr. Upon arrival, they did not observe any signs, sounds or evidence of shots having been fired.
On March 10, police were dispatched to 1050 Buckhurst Dr., on a shots-fired call. According to police, upon their arrival, they did not see any shell casings, signs of shots fired or any victims, nor property damage.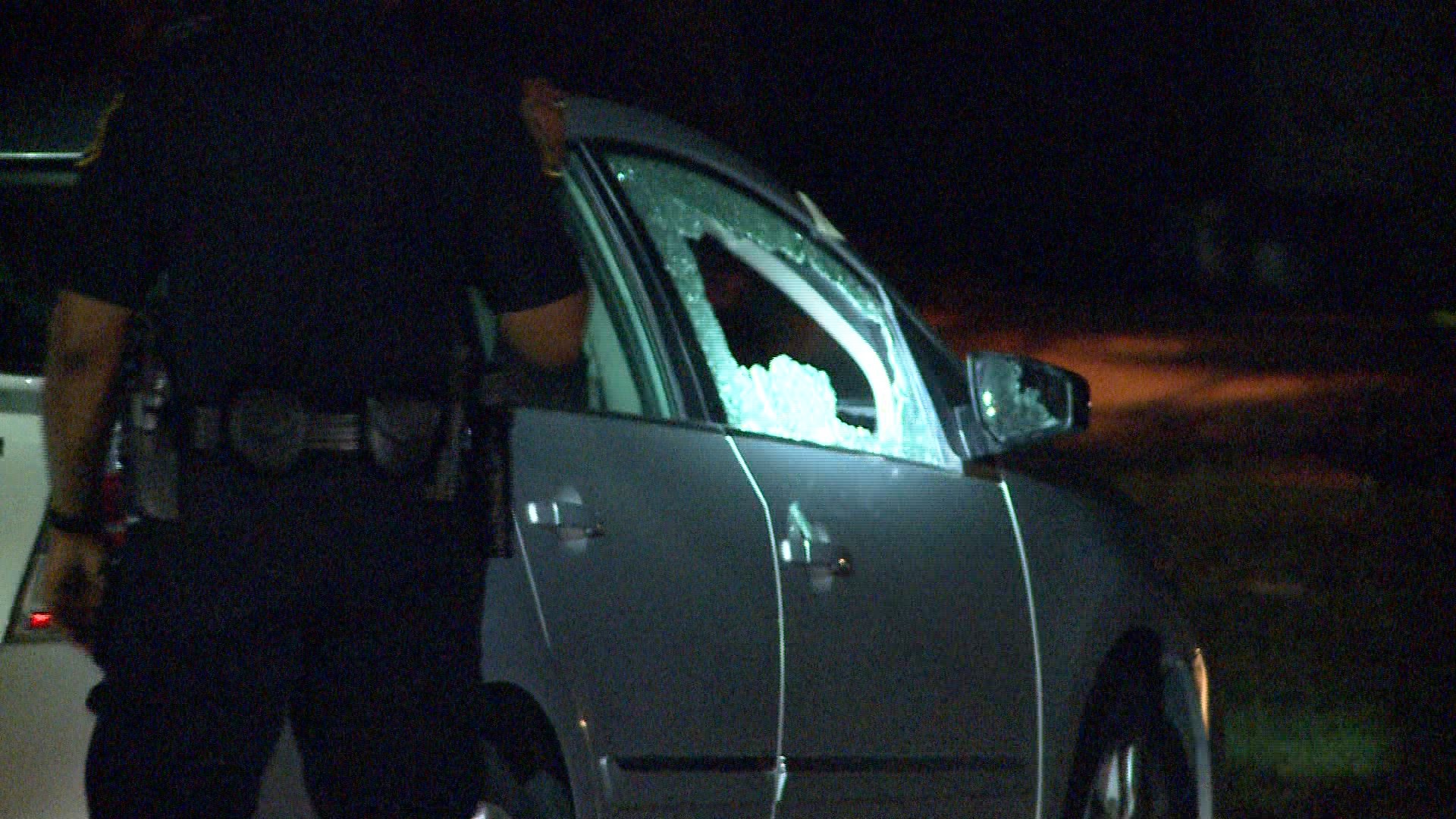 The Thursday night shooting happened around 6:30 p.m., at the home also located at 1050 Buckhurst Dr., Fulton County Police Cpl. Partrena Smith said.
Children were playing in a bounce house when the gunfire started, witnesses at the party said.
Police initially thought one child was shot, but later confirmed that another child and one adult were also transported to the hospital with gunshot wounds.
Deanna Titus was at the at the house with her daughter and 3-year-old grandson when the shooting happened.
"We just know the kids were outside playing and we heard a whole bunch of gunshots and then my daughter comes running with her son who was shot in the back," Titus said as she headed to the hospital to be with her grandson Thursday night.
She said she didn't know what happened because she was in the back room when the shooting started.
"It was over 20, 30 gunshots," Titus said. "It's really. It's bad."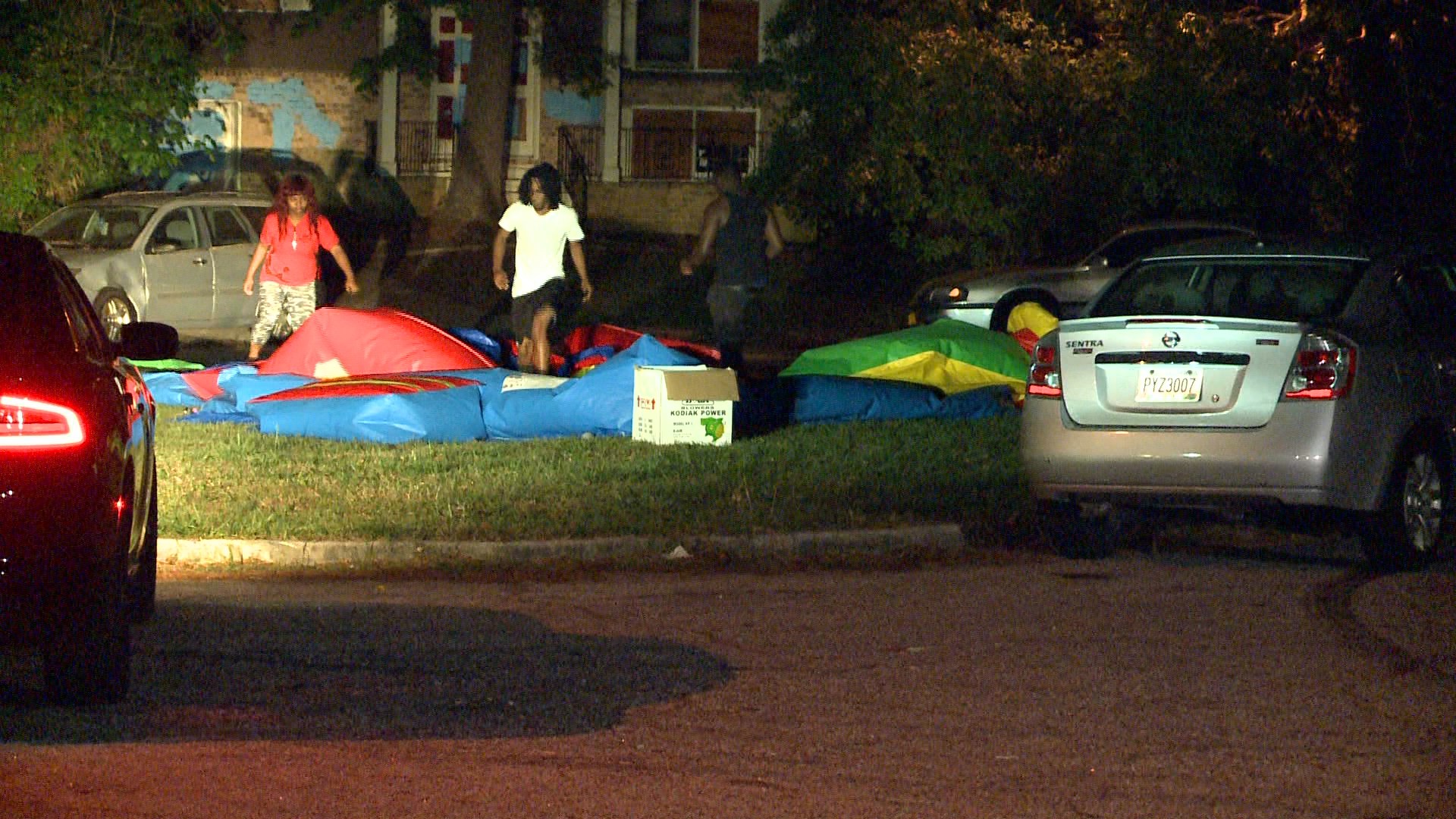 While police will not confirm whether the shooting was gang-related, neighbors are convinced.
"All of a sudden, we heard gunshots. At first we didn't know it was gunshots and we just thought that they were doing fireworks or something," Michelle Arnold, who lives in the neighborhood, said. "But when we looked out the window they was [sic] carrying guns and jumping in the car. And this boy was limping with his leg and jumped in the car too."
"And they don't care either to bring out guns around these kids," she said of what she calls a gang.
"What's the point of retaliation when they're just going to do it again? So, it's just back and forth, back and forth until everyone's dead."
In nearby College Park, which used to include the newly incorporated City of South Fulton, there have been three Blood Gang-related shootings in April 2017—all located on Godby Road, College Park Police Chief Keith Meadows said.
In the past month, Fulton County Police have responded to 10 other shootings, leaving at least two dead.
Upon further investigation on the scene of Thursday night's shooting, several rifle shell casings were found in the street and in the grass. Fulton County Police Criminal Investigate Division and ID Division were contacted and responded to the scene.
The investigation is ongoing. And police are not releasing the victims' names.
However, Titus said that her grandson is recovering and eating and drinking.
PHOTOS | Bounce house party ends in gunfire, leaving two children shot
Photos | Kids hit in College Park bouncy house shooting
Two children were shot at a party with a bouncy house in College Park.
Two children were shot at a party with a bouncy house in College Park.