ATLANTA — Georgia's booming film industry made an impact at this year's Oscar's. Films made in the area, along with talent from the city, made a splash at the ceremony with historic wins.
This year's big local winner is "Black Panther." After having an awards season full of dupes, the film - nominated for several SAG and Golden Globes awards - finally took home some hardware.
"Black Panther" has won three trophies, including the Academy Award for best production design, costume design and original score - and made Oscar history in the process.
Production designer Hannah Beachler is the first African-American winner in the category. Her win came moments after "Black Panther" costume designer Ruth E. Carter became the first black winner in that category.
Filmed in several parts of Atlanta, including Tyler Perry Studios, "Black Panther" also took home the Academy Award for Best Score.
PHOTOS: Memorable moments from 2019 Oscars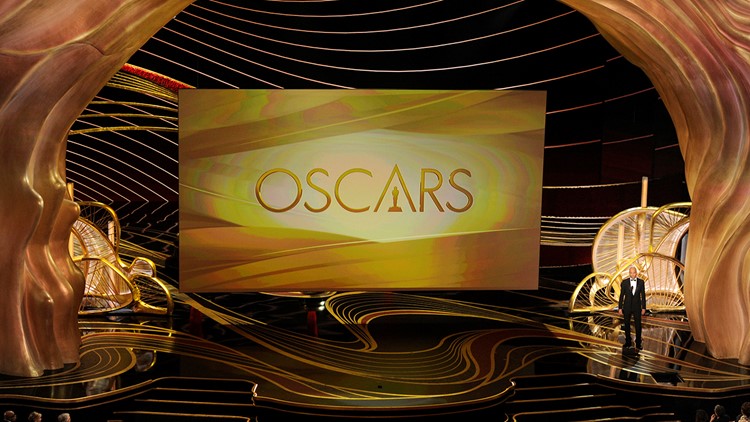 Everyone's favorite neighborhood webslinger is also now an Oscar winner - "Spider-Man: Into the Spider-Verse" won the best animated feature Academy Award. It is the first animated Marvel superhero film to win an Oscar.
The ground-breaking and mind-bending film about multiple spider-heroes from multiple universes gives Sony Pictures its first Oscar for animated feature, a category that has been dominated by Disney for its 18-year existence.
Lithonia's Shameik Moore's starred as the lead character in the film.
In the "classic Spider-Man mold", Miles Morales must juggle his high school life with his status as a superhero, as he is introduced to the "SPIDER-VERSE" where there can be more than just one Spider-Man.
It's an absolutely gorgeous film, infuses a visual style that takes full advantage of colorful imagery that reflects Miles's fondness for graffiti and comic books.
Oscars 2019: Red carpet arrivals

Paul Lambert, Ian Hunter, Tristan Myles and J.D. Schwalm took home the trophy for recreating Neil Armstrong's moon landing. It's the second Oscar for Lambert and Hunter, the first for the other two men.
Other nominees in the category were "Avengers: Infinity War," ''Christopher Robin," ''Ready Player One," and "Solo: A Star Wars Story."
"First Man" tells the riveting story behind the first manned mission to the moon — a story focusing on Neil Armstrong, played by Ryan Gosling. But its told in a way you would never have guessed.
"It was the personal stuff that really amazed me," the film's director Damien Chazelle tells the A-Scene's Francesca Amiker. "The fact that he lost a child of his right on the eve of becoming an astronaut. The fact that he lost several of his close friends on the road."
And that untold story with those raw emotions came to life, and Gosling says Chazelle went to great lengths to make every scene as real as possible.
"That's what made it so fresh, diving into the reality of it. And we have technicians on site involved during the missions. We had three people who went to the moon," Gosling said.
Also making a mark during Sunday's ceremony - Morehouse College grad Spike Lee accepted the award for best adapted screenplay for "BlacKkKlansman" at the Oscars. It's his first Oscars win.