CHEROKEE COUNTY, Ga. — The Cherokee County Sheriff's Office is searching for a woman believed to have taken a man's dog out its pen in an area where there have been other alleged pet thefts, with those pets later being found sold online.
The sheriff's office posted on Facebook that it is seeking information on the woman, who allegedly has been seen before walking dogs in the area of Stover Road in Canton.
The sheriff's office is asking for help identifying her, releasing a photo of her taken from a trail cam on the man's property that showed her in black pants and a blue tank top. She has light blonde hair.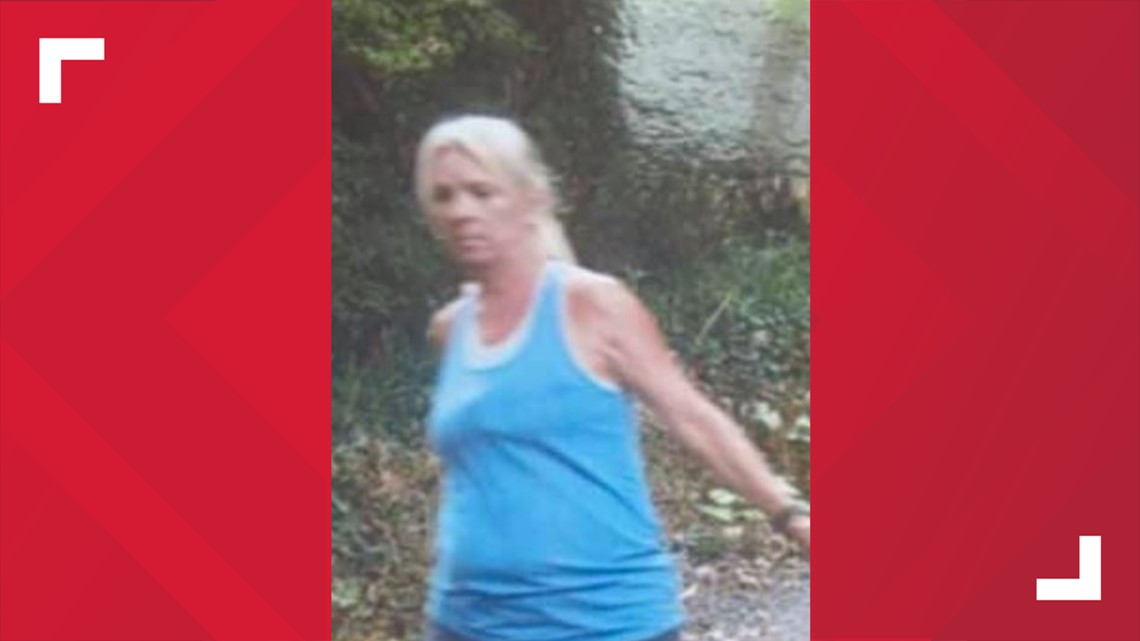 A report lays out how the man told deputies he believes the woman went to an unlocked pen on his property and took the black and white bulldog mix. He "explained that the woman who stole his dog has been walking dogs in the neighborhood for a couple of months, and has been working on identifying her."
The man told deputies that the woman has left blankets for the dog, which the dog doesn't like. A neighbor also told deputies that there have been other thefts of pets "who were later found on the internet after having been sold online."
The sheriff's office is asking anyone who can identify the woman or who otherwise has information about the case to contact 678-493-4342.