FAYETTE, Ohio — Roger and Beverly Kunkle are still close. You can see it in the way they talk to each other and make each other laugh. That's no small feat after being married for a remarkable 80 years. Theirs is easily one of the longest-lasting marriages in the country right now. Maybe even in history.
On Sunday, dozens of Kunkle family members and friends got together to celebrate Roger and Beverly's milestone anniversary, and their life together.
"I look at other people when they die and their mates go on for awhile, and we've just been together all this time," said Roger.
The Kunkles got an early start. It all began when the two were students together in rural Fulton County where they became high school sweethearts. They graduated from Fayette High School in May 1943, and three months later they were married.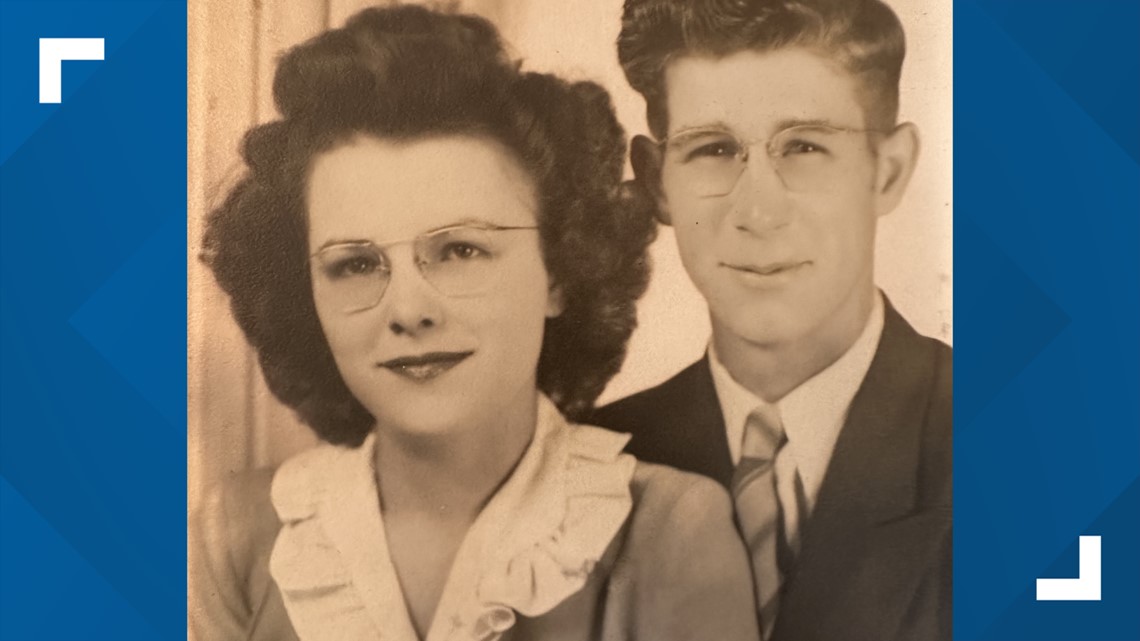 "I'm just very blessed - we all are - to still have both of our parents, let alone have them celebrate this 80th with all of our friends and family," said Kunkle's eldest daughter Jane Moore.
Mr. and Mrs. Kunkle are both 98-years-old. All his life, Roger was a farmer. Beverly raised their family; a family that today, has grown to four children, 10 grandchildren, 20 great-grandchildren, and nine great-great grandchildren.
Many of them came to Sunday's celebration at a park in Wauseon.
Beverly still cooks breakfast every morning for Roger.
"We have a good breakfast. We have eggs and toast," said Roger.
"I sit on a stool at the stove. I don't try to walk," said Beverly.
Cooking isn't the only thing Beverly does. In fact, 80 years into the marriage, they still do chores together.
"I run the washing machine and he helps hang the clothes up, and he does some of the dishes," said Berverly. "That's what he did to the cups. He run them in the dishwasher and melted the plastic."
When asked what's the big secret to staying married so long, Beverly had a simple reply.
"You have ups and downs and you stick it out."
And of course, having a good family helps too.
"You know, we got a good bunch. We've been all together for I don't know how long. We haven't lost any children. We lost a grandaughter, but otherwise, we've had a nice bunch," said Roger.