CLAYTON COUNTY, Ga. — Police say an argument after a graduation ceremony led to a fatal shooting near a Clayton County high school, Friday night.
According to officials, the shots were fired in the parking lot of Mt. Zion High School off Mt. Zion Road, just south of Atlanta.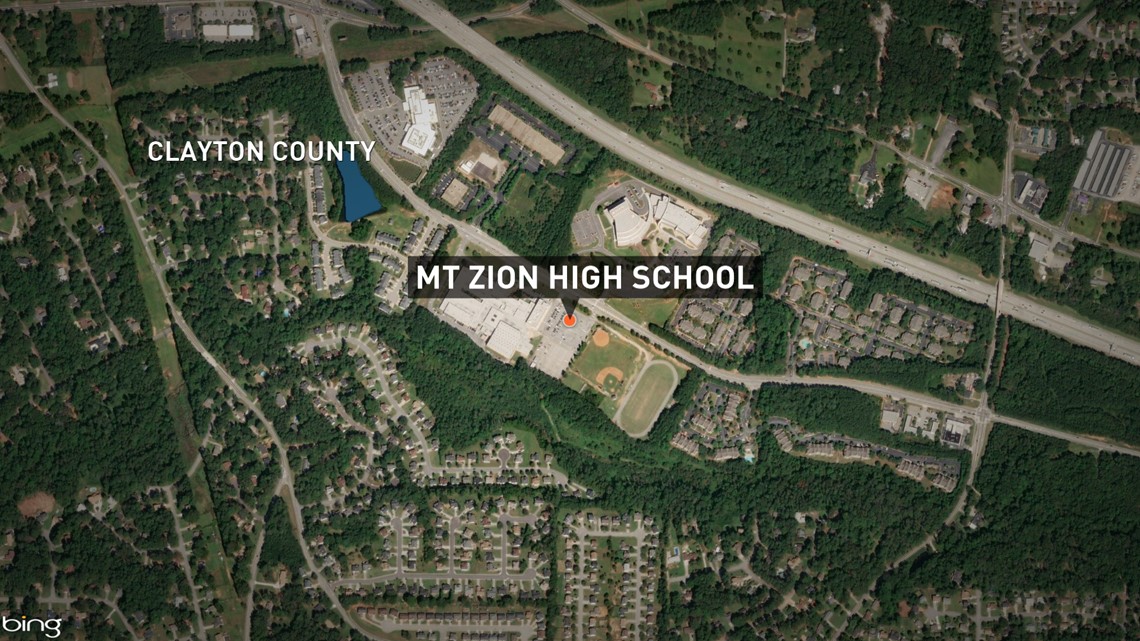 According to Clayton County Police, the shooting happened after a graduation for the Perry Learning Center, an alternative learning high school. The ceremony, which began at 6 p.m. Friday evening, was being held across the street from Mt. Zion High School at the school's performing arts center.
Police said as families were leaving, an argument broke out in the overflow parking lot, which leading to the shooting.
Right now, the Clayton County Fire Department confirms there were three victims – two with gunshot wounds – who were transported to area hospitals.
Officials said a 21-year-old victim was taken to Atlanta Medical Center with gunshot wounds to the leg, while another woman was taken to Piedmont Henry Hospital. Officials said that woman, who was pregnant, was not shot rather she was hurt when she was pushed.
A third victim, a woman in her 40s, was taken to Southern Regional, but was later pronounced dead. Officials said she was shot three times in the chest.
Video from the scene showed several police cars outside the location.
11Alive's Ashley Johnson spoke to one witness whose cousin was participating in Friday night's ceremony who described the chaotic scene.
"We didn't know what to do," Latrallo Presley said. "We just ran... running from the parking lot, running from everywhere. People were stumbling over each other. I was shook."
Another woman told 11Alive she was worried for her grandson because she hadn't been able to get a hold of him.
Right now, police have not said how many shots were fired, but Presley told 11Alive he heard "multiple."
The shooting comes on the same day as a mass shooting at a Texas High School that left at least 10 people dead. Chief Thomas Treywick with the Clayton County Police Department told 11Alive's Ryan Kruger he was heartbroken to get the call of a possible shooting at the school.
"It was not pleasant," he said. "I was emotional because the last thing you want to do is have a situation at a graduation that results in anyone being injured."
Photos: Shooting near Mt. Zion HS in Clayton County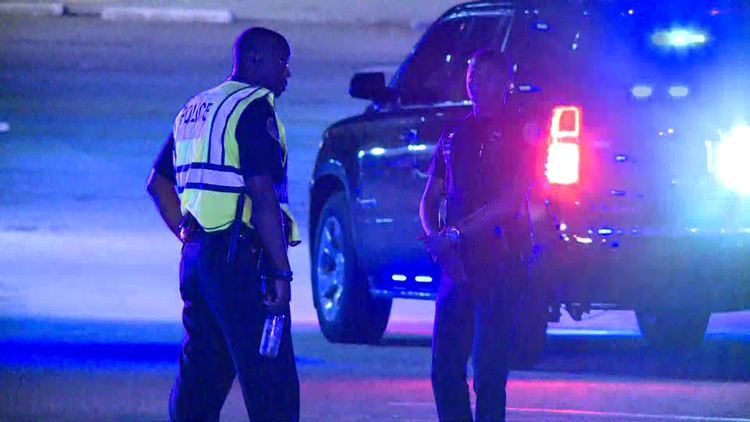 Right now, police are still gathering information and trying to narrow down any possible suspects.
In a statement, the Clayton County School district's superintendent said they were "saddened that such an incident has occurred that overshadows such a positive ceremony involving an exceptional group of graduating seniors."