WALTON COUNTY, Ga. — The subject of a massive manhunt has been captured.
Jerome Mobley is accused of murdering his wife, who was found dead Wednesday morning. Since then, he had been on the run.
On Friday, Walton County Sheriff Joe Chapman said a homeowner near the intersection of Hester Town Road and Pannell Road found him hiding inside and held him at gunpoint until authorities arrived. Somehow, though, Mobley was able to get ahold of the gun and shoot himself in the face, Chapman said. However, he was still alive.
An ambulance arrived to tend to Mobley until a medical helicopter could pick him up.
Watch 11Alive at 5PM for the details as they develop.
There was a $5,000 reward being offered for information leading to Mobley's arrest. Both the Walton County and Morgan County Sheriff's office are splitting the reward money. But, on Thursday, the Walton County sheriff said they did not have a lead.
► Estranged husband on the loose, accused of killing wife
Mobley allegedly abused his wife on an ongoing basis and was accused of fatally shooting her early Wednesday morning in their Walton County home. Police said it possibly happened in front of their children.
Police said they were in the process of getting a divorce.
Police said just after shooting his wife around 6:30 a.m., he ran off from the scene. His pickup truck was found abandoned about a mile down the road from the victim's home.
PHOTOS: Estranged husband on the loose, accused of killing wife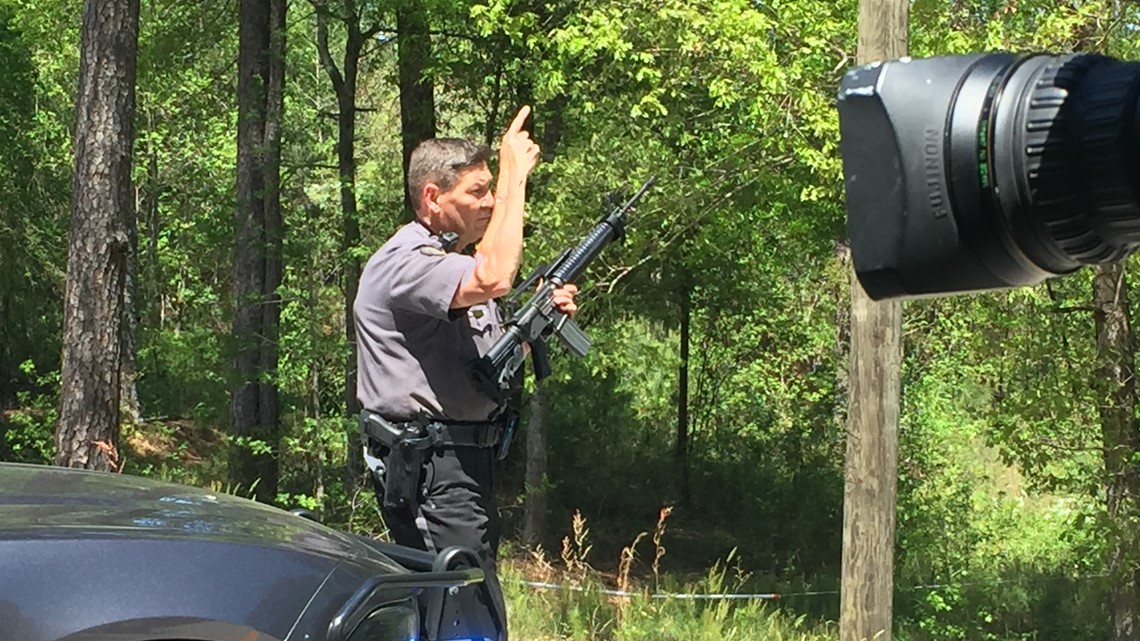 Walton officials concentrated their search for Mobley in the thick woods, just across the county line, in Morgan County near Knox Chapel Road.
Mobley faces charges of felony murder, aggravated assault and, two counts of cruelty to a child in the first degree.
Mobley was considered armed and dangerous when he was on the run.