DEKALB COUNTY, Ga. — Editor's note: The video above is 11Alive's original story on Jarvis Drake.
A dedicated advocate known for his efforts to improve the lives of the elderly and disabled in the Atlanta community is grappling with a heart-wrenching personal tragedy after finding out a family member was shot and killed.
Jarvis Drake's cousin, 45-year-old Charlie Carter, fell victim to a fatal shooting on the evening of Aug. 12, DeKalb County Police said. The incident happened on Hatton Drive.
"While we mourn the lost of our relative," Drake said. "I ask that you keep the family in your prayers, for though the killer hasn't been caught and brought to justice."
Authorities said that Carter was shot multiple times, allegedly following a dispute that escalated then into gunfire. Detectives are actively investigating the circumstances surrounding the incident, but as of now, no further details have been released to the public.
"If you knew my cousin, then you knew that Dino was a gentle giant and could put a smile on anyone's face," Drake said in part, adding that Carter, affectionately known as "Dino," is remembered as a kind-hearted individual.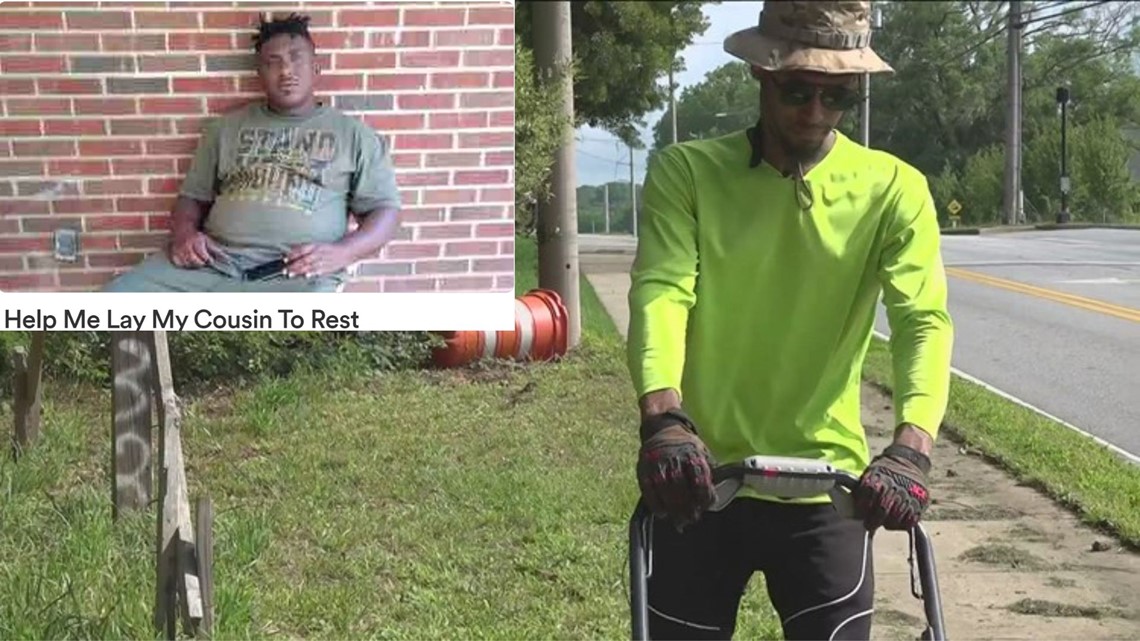 He has been offering his lawn care services for free to elderly and disabled residents, one lawn at a time. His dedication to the cause earned him admiration and support from the community.