BROOKHAVEN, Ga. -- The DeKalb County District Attorney may soon file criminal charges against nursing home staff for not responding appropriately while one of their residents slowly died in front of them.
In November, the Brookhaven Police Department launched a criminal investigation into 89-year-old James Dempsey's death after an 11Alive Investigation uncovered hidden camera video and court depositions of nursing home staff who responded to the World War II veteran.
It happened at Northeast Atlanta Health and Rehabilitation in 2014. 11Alive obtained both videos in 2017 through public records requests after the family filed a lawsuit.
The major says 11Alive's story was key to re-opening the investigation. "It was very instrumental…because there was information in the news report that you guys aired that our detectives had not seen yet," said Gurley.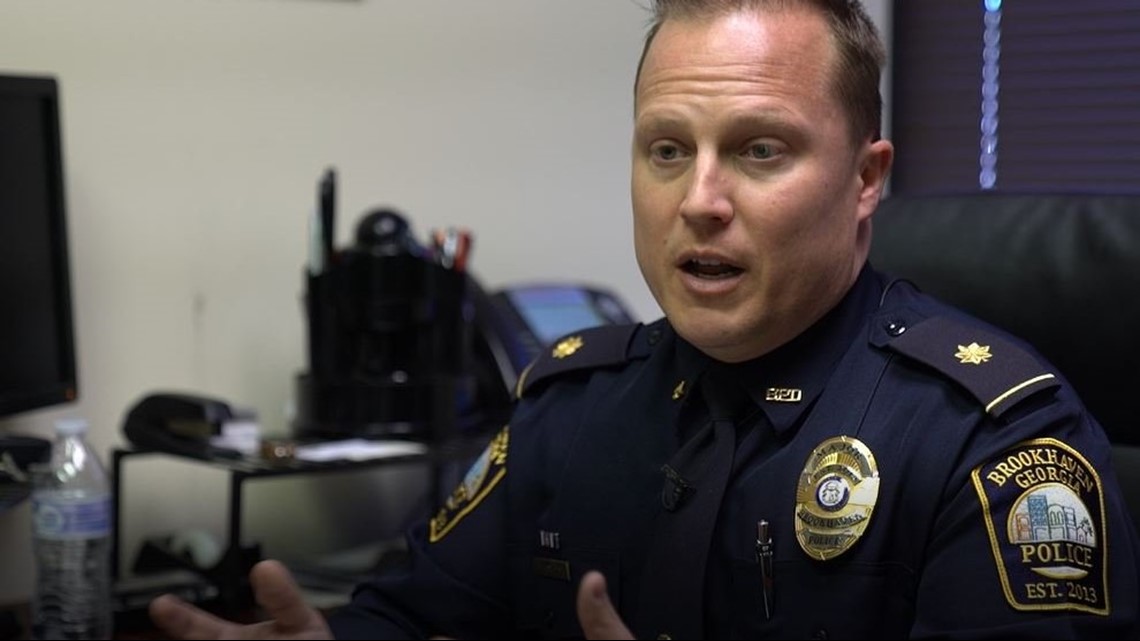 Gurley says the department knew the video existed in 2014 shortly after Dempsey's death. At the time, detectives though, were focused on allegations made about someone not associated with the nursing home. So, the police department did not watch all of the video.
"Had there been any suspicion anything other than that narrow window of time, we could have developed a plan to have had days and days of video or hours of video reviewed," said Gurley.
PHOTOS: How a senior care facility failed Mr. Dempsey
Major Brandon Gurley says the city handed over its findings to the district attorney office about a month ago after reviewing Dempsey's medical records and conducting interviews.
One of the nurses seen in the video is Wanda Nuckles, who worked the night Dempsey died. In a court deposition, the nursing supervisor explained that she rushed to the room and started CPR on Dempsey and did not stop until paramedics arrived.
The video shows she did not start CPR immediately. The video also shows her starting and stopping CPR numerous times, only picking up right just before paramedics arrived. Nuckles said it was "an honest mistake" and she was only explaining how she normally responds when a resident stops breathing.
11Alive tried to reach out to Nuckles, but was not successful.
Dempsey died while begging for assistance inside the Northeast Atlanta Health and Rehabilitation Center. Video shows he yelled "help" numerous times and pressed his call button half a dozen times. It took nursing home staff about an hour to call 911.
At one point, the hidden camera video caught nursing home staff laughing while they tried to fix his oxygen machine when Dempsey had already stopped breathing. The video sparked outrage across the country. Lawmakers, like U.S. Senator Marco Rubio, tweeted, "How can this happen?"
Meg Strickler is a criminal defense attorney in Atlanta who reviewed the hidden camera video and the nurse's deposition. "I can't fathom them not pressing charges," said Strickler
The attorney has represented nurses accused of crime in the past . She believes the staff seen in the video could face murder charges.
"Facts are we have a person who died. Facts are he pushed those buttons. There's collaborative evidence beyond the video that show he's pushing the button for help, no one comes," said Strickler.
Dempsey's family declined interview requests. A court settlement prohibits them from discussing the case.
Last year, operators of the nursing home, Sava Senior Care, took 11Alive to court in an attempt to stop the video from getting released. Attorneys for Sava even attempted to appeal to the Georgia State Supreme Court, but withdrew its appeal after a lower court already released the video to 11Alive.
Interview requests with Sava were not returned.
After the district attorney completes its own investigation, it will determine one of the following:
File no charges at all
It could seek indictments by letting a grand jury determine whether a felony has been committed
It could go through a magistrate judge or a superior court judge and attempt to have arrest warrants issued if they feel charges are appropriate.