The Reveal has uncovered the commissioner of Georgia's Department of Juvenile Justice recently admitted to lying under oath about having an associate's degree.
It happened during a deposition this past March as part of a lawsuit against the agency. According to the Georgia Department of Administrative Services, the lawsuit involves a wrongful termination claim filed by former DJJ employee Diana Aspinwall. DJJ says Aspinwall was not terminated and now works at a different state agency.
Commissioner Avery Niles was deposed in the lawsuit and required to answer questions under oath from attorney K.P. Reddy, who is representing Aspinwall.
In what appears to be a heated exchange between Niles and Reddy, the two argue over the truthfulness of how the commissioner has characterized his education level in the past and the validity of an associate's degree Niles claimed he earned in criminal justice.
During the questioning, Reddy references a December 2017 deposition involving an unrelated lawsuit filed by former DJJ human resources director Nadine Crocker. The lawsuit accused the agency of discrimination. A judge later ruled in favor of DJJ.
According to a transcript of the 2017 deposition, Niles tells an attorney, "I have an associate's degree ….in criminal justice," after he's asked about his education.
Fifteen months later, Niles changed his story.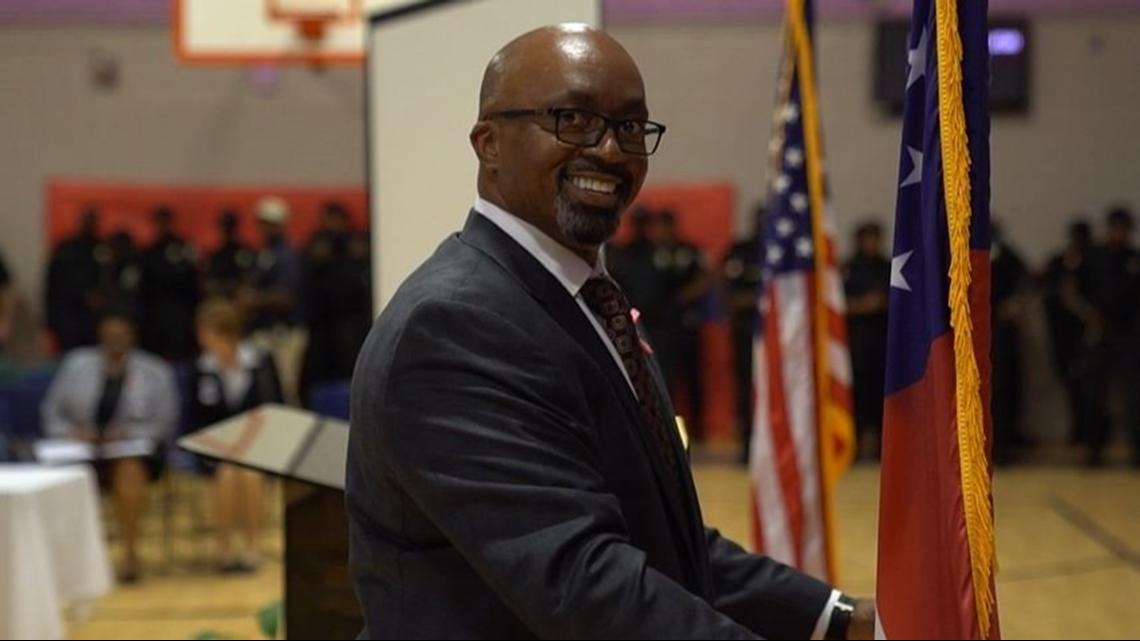 11Alive does not have a full copy of the most recent deposition, but has reviewed portions of it in person. Here is the exact exchange between Reddy and Niles recorded on March 26, 2019:
REDDY: Do you recall Nadine Crocker filing a lawsuit against your agency?
REDDY: Do you recall being placed under oath and testifying in that lawsuit?
REDDY: Do you recall providing a sworn statement in that lawsuit?
REDDY: Did you provide truthful testimony in that deposition?
REDDY: Did you provide truthful testimony in the affidavit in that case?
REDDY: Do you recall testifying in the Nadine Crocker case that you possessed an associate's degree?
REDDY: And that's not a true statement; correct?
NILES: No, sir, and out of the ---
REDDY: Well, that's all my question is, is that's not a true statement; correct?
NILES: But if you'll let me explain the answer.
REDDY: I'm not asking for an explanation. I simply want to know was it a true statement that you have an associate's degree?
NILES: I do not have an associate's degree.
REDDY: Do you recall testifying in the Crocker case that you possessed an associates degree?
NILES: I do recall that statement, but --
REDDY: Would you agree that was not a truthful statement?
[DJJ / STATE ATTORNEY]: Give him an opportunity to finish, please.
REDDY: I haven't asked anything that requires an explanation. If you want to ask him something, you can, but I haven't asked for – they're pretty straightforward questions.
NILES: Okay. What was the – can you repeat the question?
REDDY: Would you agree that your testimony under oath in the Crocker case that you possessed an associate's degree was not truthful?
Commissioner Niles declined to be interviewed for this story, but did provide a statement through a spokesperson.
"My appointment to the Department of Juvenile Justice as the Commissioner in 2012 was based on my 25-plus years of distinguished service in law enforcement. During a 2017 legal matter, I misspoke by stating that I had an associate degree. Earlier this year, the error was brought to my attention and it was corrected," said Niles.
The Reveal shared the deposition with state Senator Emanuel Jones.
"He told an untrue statement, which where I'm from, it would be considered a lie," said Jones. "His answers are not consistent with the agency's mission."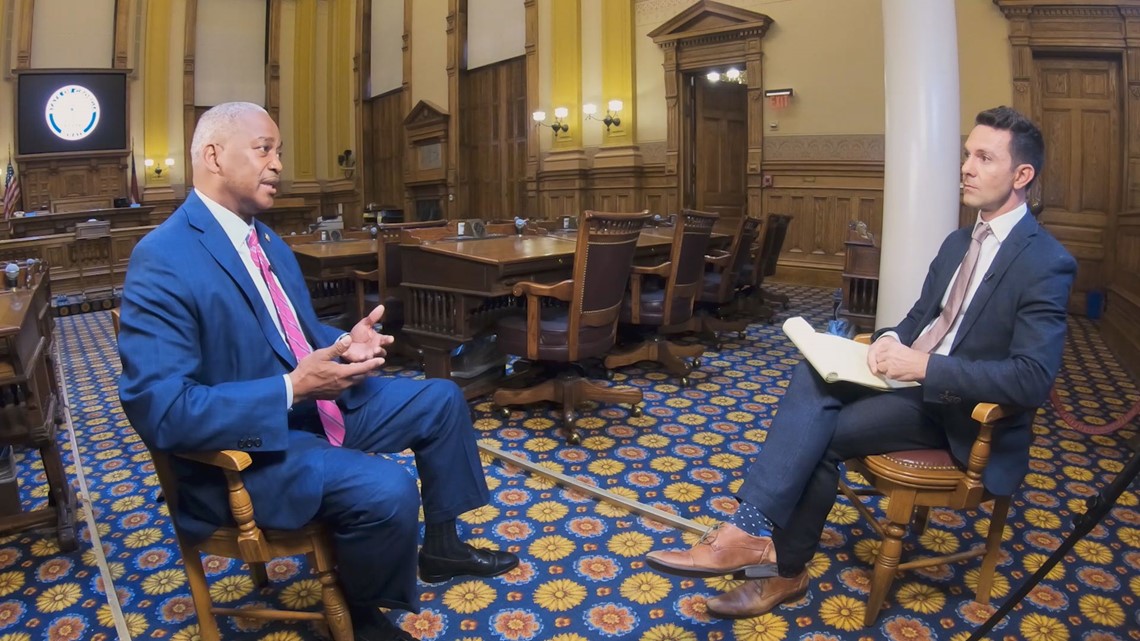 In the same 2019 deposition, Reddy asks the commissioner about his time taking classes at Columbus State University. While Niles explained that he's taken professional development courses, he claims he's never told anyone he applied and was enrolled in a bachelor's degree program at the university.
Below is a portion of the exact transcript of that deposition:
REDDY: Have you ever told anyone that you were enrolled at Columbus State to pursue a bachelor's degree?
NILES: To pursue a bachelor's degree?
REDDY: Yes.
NILES: At Columbus State?
REDDY: Yes.
NILES: No, sir.

But, it's not that clear cut.
According to Niles' professional biography once posted on DJJ's website, it states "Bachelor's Degree Program, Criminal Justice Major, Columbus State University" under the commissioner's education.
Niles did not specifically comment on the discrepancy, but did explain that he's "on track towards the degree with credits earned through enrollment at Columbus State University and the University of Virginia."
At the moment, Governor Brian Kemp's office is offering little feedback on the depositions.
"I wouldn't be able to comment right now on a personnel matter," said Kemp following a news conference at the state capital on Monday.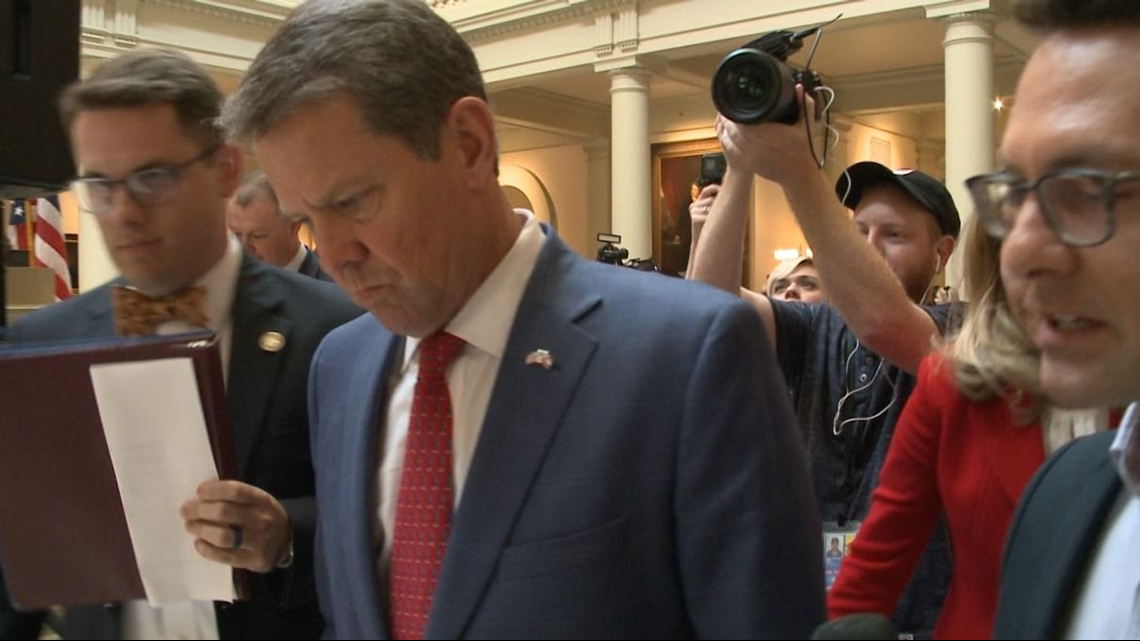 Former Governor Nathan Deal appointed Niles to lead DJJ in November 2012. Kemp kept the commissioner on his administration when he took office this past January.
Senator Jones believes Niles' admission under oath impacts the state's ability to defend itself in future litigation.
"I think the consequences are extremely severe. I think that any attorney would simply say, 'If you lied about this, what else are you lying about in that deposition?'" said Jones.
Over the past year, 11Alive has uncovered numerous claims of DJJ staff accused of covering up misconduct, including inappropriate relationships with juveniles and safety concerns.
Last week, 11Alive reported on a whistleblower lawsuit which accuses DJJ correction officers of allowing a detained juvenile to attack a counselor. Records show the counselor repeatedly attempted to raise concerns about unreported problems.DJJ denies the allegations.
Senator Jones hand-delivered a letter to Governor Kemp's office on Friday requesting the creation of a special taskforce to look into various allegations reported by 11Alive.
"We don't need to hear anymore horror stories that those who work in the organization are risking their life," Jones.
Kemp's office had little to say about the taskforce request.
"We have received Senator Jones' letter, and we are reviewing the allegations," a statement said.
The Reveal investigations into abuse and mismanagement claims against DJJ: