ROSWELL, Ga. – A resident goes to jail on the flip of a coin, while an off-duty police officer is let go with a verbal warning for identical offenses. Both were stopped by Roswell police.
The only major differences between the two stops? Daniel Ramunno had a Roswell badge and admitted he had been drinking before he got behind the wheel, while Sarah Webb was a resident who was not suspected of DUI.
We know why Sarah Webb went to jail for speeding and reckless driving. The entire process was recorded on body camera footage first obtained by the 11Alive Investigators. Officers Courtney Brown and Kristee Wilson were fired after that video went global, showing the officers used a coin-flip app when deciding to arrest Webb. The driver's charges were dismissed after 11Alive helped her get the videos of the coin flip incident right before her court date.
We don't know why Officer Danny Ramunno was released without any tickets or charges, because officers and a lieutenant from his own department muted their body cameras when debating what they would do about their colleague's admitted speeding and drinking.
The mics were cut twice during Officer Ramunno's stop. Police never cut their mics during Webb's stop, even when flipping a coin on the app.
An internal memo obtained by the 11Alive Investigators shows Officer Johnny Burnette stopped a car just after midnight on March 10 before realizing that the driver was also a Roswell police officer. Officer Burnette had observed Officer Ramunno's personal car "rapidly accelerate in a reckless fashion…65 MPH in a 40 MPH zone", twice before coming to a stop in an apartment complex.
Normally, all of this information would be in a police incident report, but there is no such report. Officers can be heard on body camera recordings pulling a case number and talking about writing both a primary incident report from Burnette, and a supplemental report from the back-up officer.
Neither report was filed and the case number was voided.
Instead, Officer Burnette wrote an internal memo that was hand-delivered to police commanders. That memo was not originally produced in Roswell's responses to our Open Records Act requests for the information. They acted like it didn't exist. The memo was turned over to us only after we specifically identified its existence, and indicated it had been improperly withheld.
Officer Burnette is a highly-trained DUI officer with Advanced Roadside IMpaired Driving Enforcement (ARIDE) certification. That's the second-highest DUI certification. Within 15 seconds of Officer Ramunno stepping out of his car, the DUI officer says, "you know what kind of position you put me in? 'cause I can tell you've been drinking, man."
On the video, Officer Ramunno tells Officer Burnette he had only one drink. The DUI officer asks his coworker to take off his hat and put his feet together. Officer Ramunno takes his hat off, but refuses to do any roadside tests.
"I'm not doing any field sobriety," he says.
Officer Burnette answers, "that's fair. OK."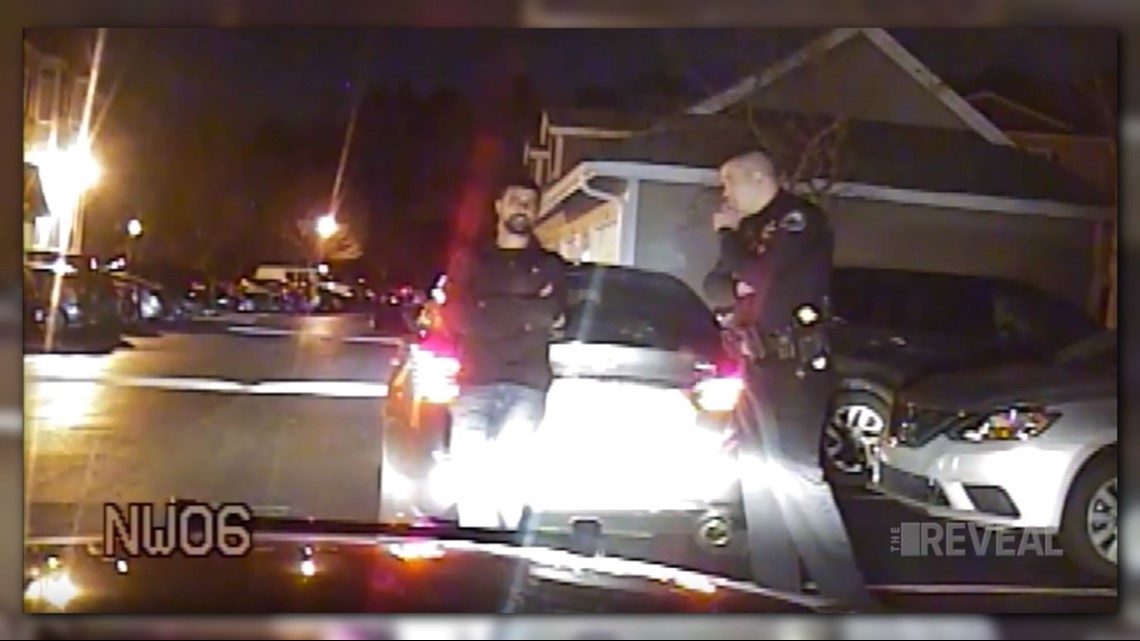 As Ramunno was getting out of the car, Officer Burnette called for a supervisor. Lt. Jeff Lanier responded to the scene, preceded by Officer Kowalske who was working a private security detail nearby.
When Burnette approached his supervisor's SUV, the lieutenant immediately asked "are you hot right now?" while looking at the body camera. Lt. Lanier says, "it's OK if you are." Officer Burnette mutes the body camera and the video continues in silence.
We know they were talking about possible impairment on the part of their fellow officer, not because we can read lips, but because we fought for several weeks to get an additional video that captured audio from a mic that was left on while the bodycam was muted that first time.
There was no dash camera video provided in response to our May 2, 2018 Open Records Act request for "any and all videos, including but not limited to dash camera" recordings. It took police records clerks until June 19 to produce the body camera footage, but there was no dash camera video in the department's response.
We pointed out the missing video to Roswell records clerks and officials on multiple occasions, and we received no response at all for several weeks.
An email since obtained through a separate records request shows police commanders – including Chief Rusty Grant -- were forwarded a download link to the dash camera recording 19 days before we ultimately got the city attorney to order its release. The emails show Chief Grant contacted a captain, writing "talk to me about this," after his public information officer asked if it was OK to release the video. The chief replied to his PIO that the captain would take care of it, but we have no idea why it was withheld for another 19 days after those emails.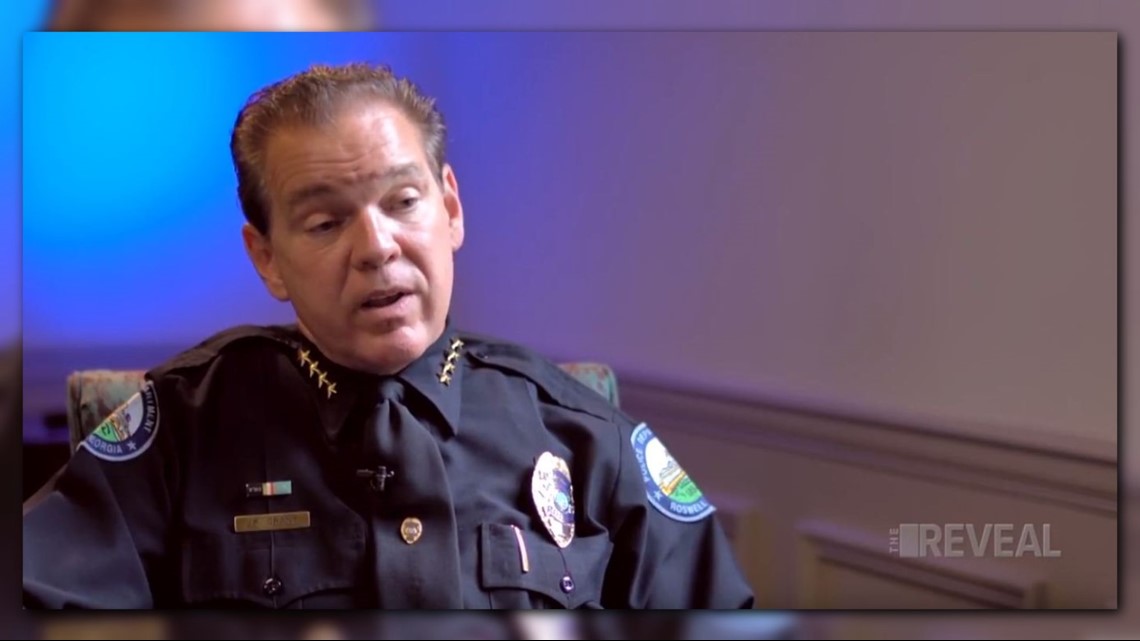 The dash camera video was kept from us and the public until July 10 without explanation or communication after that email exchange between police commanders on June 21.
Right before finally releasing the video, Roswell's city attorney argued the dash camera recording of the suspected DUI of an off-duty police officer constituted an "employee medical record" and was therefore exempt from release. On the video, Ramunno can be heard describing some health issues and a death in the family, however, that information is not normally withheld by police in suspected DUI investigations of other residents.
Once we finally obtained the redacted recording under the threat of filing a lawsuit against Roswell, 11Alive was able to synch the audio from the dash camera wireless microphone with the video from Officer Burnette's silent body camera. This was part of the exchange between Officer Burnette and the lieutenant:
Lt. Lanier: "What do you want to do?"
Officer Burnette: "He's already admitted he's been drinking. When he went to hand his girlfriend his wallet, he fell up in his car."
Officer Burnette: "I told him, 'man you put me in a bad f***ing spot."
The dash camera also caught Ramunno on video leaning up against the car to balance himself, as the officer had described in the otherwise-muted audio, and in the secret memo. That action was not visible from the previously-released body camera footage.
In the final discussion the supervisor had with officers before letting Officer Ramunno go, Lt. Lanier wants all the microphones muted. Lt. Lanier says he doesn't even know how to mute his body camera, so Officer Burnette can be seen on the video muting the supervisor's mic for him.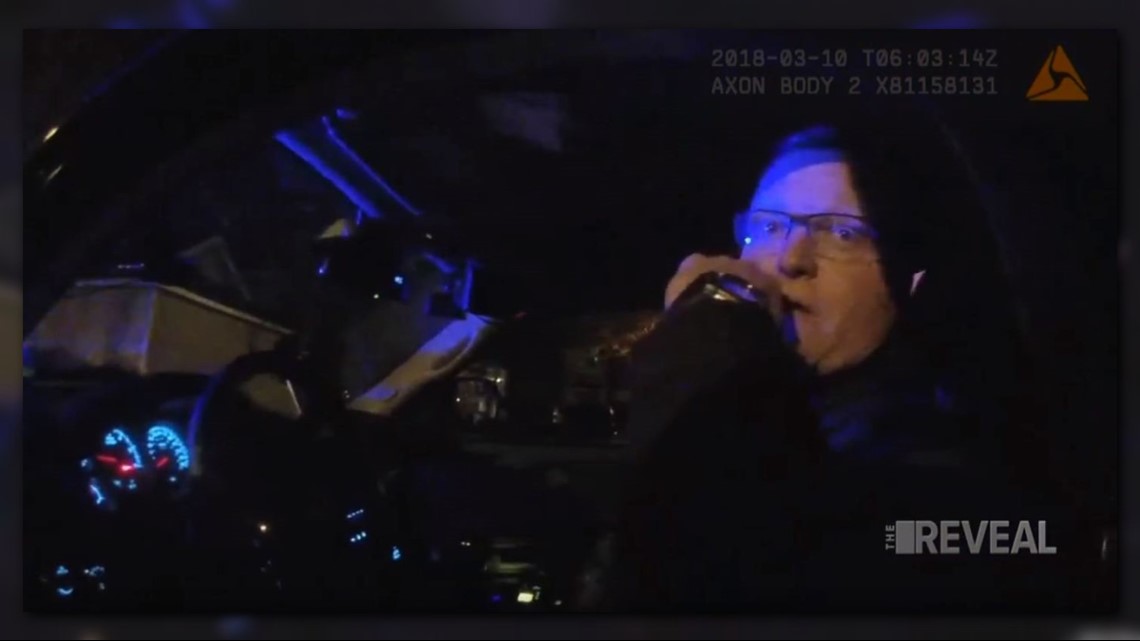 Axon (formerly Taser), is the provider of Roswell's body cameras. The company confirms that its cameras are shipped to police departments with the mute feature disabled. Police commanders have to actively allow officers to mute their body cameras by clicking a master setting in the Evidence.com software from "PROHIBIT USERS FROM MUTING CAMERA" to "ENABLE USERS TO MUTE AUDIO."
Internal records obtained by the 11Alive Investigators show a Roswell police captain changed that setting in September of 2017, allowing officers to silence their cameras selectively, department-wide.
"There is only one reason to do that, and that's to avoid public scrutiny," we told Roswell Police Chief Rusty Grant, "When you have no arrest report, when you have a dash cam video that is withheld from public records without explanation, when you have body camera mics muted, it appears to be an attempt at a cover-up."
The chief replied, in part, "we're doing it the way we think we should do it. We're not trying to hide anything … but it's not a cover-up."
Officer Ramunno's latest performance evaluation was also withheld without explanation for why it was missing from a broad request for such records.
Once we obtained the annual review – conducted after the suspected DUI – we saw no mention of the stop for speeding or reckless driving, or Officer Ramunno's refusal to perform the same voluntary Standard Field Sobriety Test that Roswell officers ask residents to do by the roadside.
The only mention of reckless driving in Officer Ramunno's performance evaluation is praise.
"Officer Ramunno is quite skilled in locating reckless drivers," supervisors wrote.
They gave him top ratings.
We asked Chief Grant why no police report was filed in this case. Here is the exchange:
Chief Grant: "Typically, if we write a warning or something similar to that, we don't write an incident report."
Brendan Keefe: "Do you always write a memo? Do you always have an officer write a memo (holding memo)?"
Chief Grant: "No we don't."
Brendan Keefe: "So why write a memo that isn't easy to find in public records, and not write an incident report that is easy to find in public records?"
Chief Grant: "It wasn't to try to keep the information from anybody.."
Brendan Keefe: "This was withheld from me until I specifically asked for it (holding memo)."
Chief Grant: "The open records folks wasn't aware that that existed, because they typically search a database and that wasn't within the database."
Brendan Keefe: "Then, was that in the intent of not having an incident report?"
Chief Grant: "No…there was no attempt to cover this up or to hide this at all."
Brendan Keefe: "Why mute the body cameras then?"
Chief Grant: "That's a good question…"
We interviewed Chief Grant on July 16 with questions comparing the coin-flip arrest of Sarah Webb – news of which we had already broken – with the suspected DUI of Officer Ramunno. We considered it a novel approach, and the chief vigorously disagreed with the comparison of the two stops even though both Webb and Ramunno were initially stopped for speeding and reckless driving.
Within hours of our interview with the police chief, Roswell email records show another news outlet requested video of the Ramunno stop following a "conversation with the chief."
The station said that, according to the chief, "the records department would know what video we were looking for, based on the info he gave us in that conversation."
The same records clerks that had taken more than a month to give us the body cam videos of Ramunno's stop sent a video-download link to the news outlet a little more than three hours after it was requested.
When they broke the story, the station also compared the two stops but said, "they differed greatly," and sources told the station the stop was "by the book," the same characterization the chief had given us the day before on camera.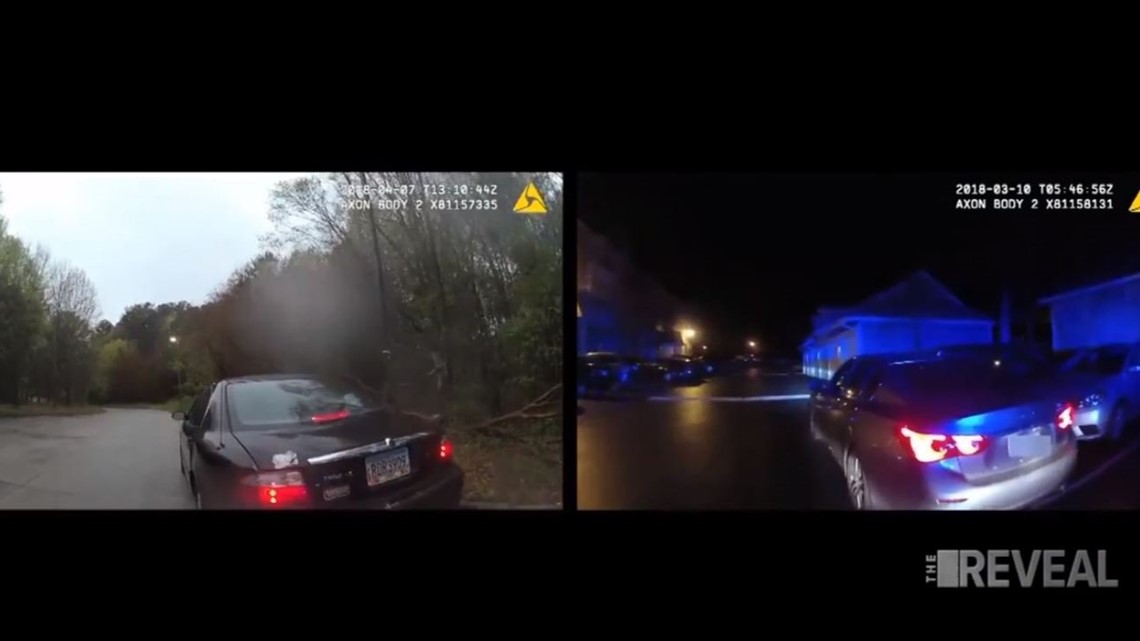 By giving the story to another station within hours of its request, the Roswell Police Department was able to get out ahead of the story the chief knew was coming from 11Alive about the possible cover-up.
The police department did not share the secret memo 11Alive had already obtained, showing Officer Burnette suspected Officer Ramunno was too drunk to park his own car, "because the two passengers ... were also intoxicated."
In that same memo, officer Burnette also wrote, "Ramunno's emotional state possibly being cited as the cause for his bloodshot, watery, and glassy eyes."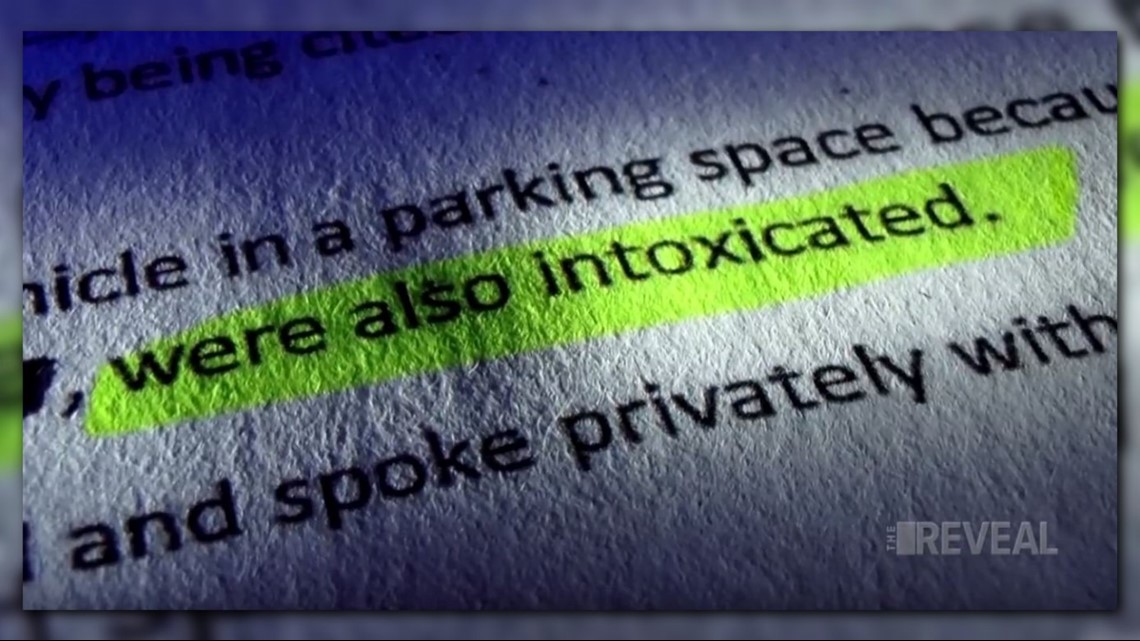 Ultimately, the DUI officer determined, "based on my knowledge, training and experience with DUI investigations, I believe that prosecuting this as a DUI would have made for a very difficult prosecution." He cited the lack of an alcosensor (breathalyzer) reading and no field sobriety test as reasons that it would have been difficult to charge his colleague with DUI.
Officer Brunette says to Officer Ramunno on the video, "you told - already told me you don't want to do anything, so I'm not going to sit here and try to test you on anything. I mean, I don't want to put a brother in jail any more than you would. OK?"
Officer Ramunno insisted he was safe to drive and was just upset over a recent death in the family. He was let go with a verbal warning for speeding. Other than the withheld memo and the difficult-to-obtain police video recordings, there is no record the stop ever happened, and there were no official consequences for the officer.
Officers even parked Ramunno's car for him, but told the off-duty officer's passengers to be quiet when celebrating his release.
"I'm just glad he's not going to jail," Ramunno's girlfriend is heard saying on Officer Kowalske's body camera as he shift's the car into gear. "Just keep in mind," Officer Kowalkse says, pointing to his body camera. "Yup, I have a camera on. So just don't say anything."
A passenger can be heard replying, "I'm not saying a word."
A month later, Sarah Webb was not only arrested for speeding and reckless driving on the flip of a coin, officers impounded her car. Webb's boyfriend told officers he would come pick it up, but Officer Courtney Brown insisted the car be impounded - even though Webb was not suspected of drinking.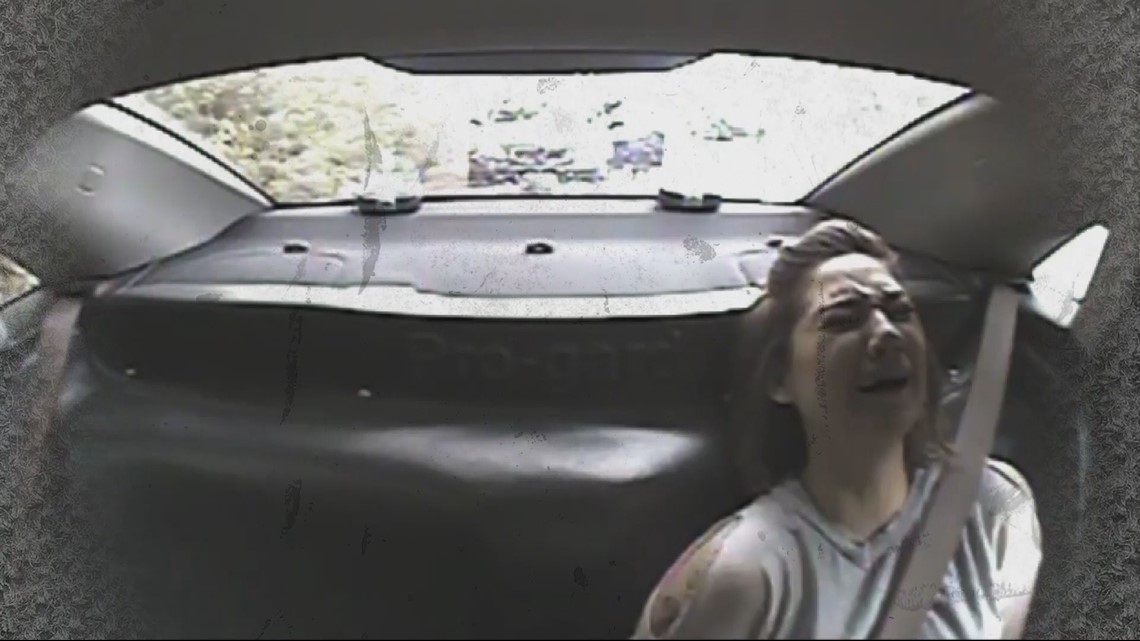 Sarah Webb remains perplexed, after shelling out thousands for bail and impound fees.
"I wasn't drinking, and this guy was," Brown said, referring to Officer Ramunno. "Yet he gets his car parked for him?"
"Two wrongs don't make a right," Chief Grant said. "If we were wrong with Sarah Webb like I say that we are, then if we had taken Daniel Ramunno to jail just because he was a Roswell Police officer, that would have been wrong too."