JONESBORO, Ga. -- The Jonesboro community is celebrating the opening of a gas station on Tara Boulevard. The Citgo has already gone viral online for being the first African-American owned gas station in Clayton County, according to longtime residents.
Colisha Hicks and her fiancé Fatz did not know their business venture would inspire so many people from the community.
"We should have something to contribute to our people and let our people know that we can do the same thing that everybody else does," Fatz said.
African-Americans are 65% of the population in Clayton County. Hicks says it's about time the county is experiencing a black owned gas station.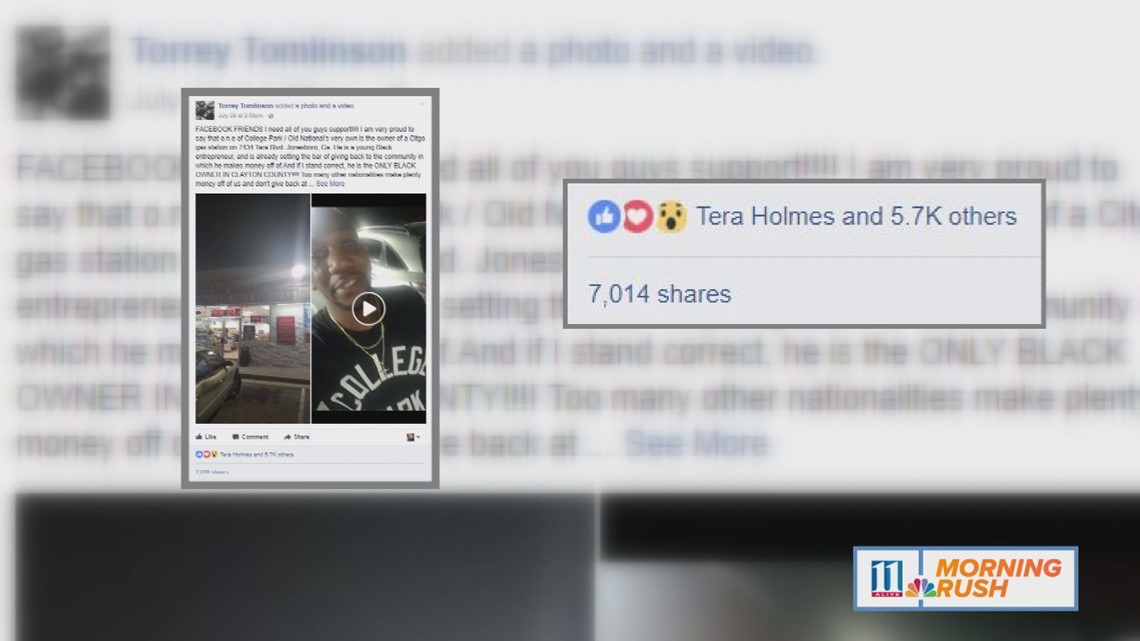 "It's not seen every day. Everyone was given congratulations to us," Hicks said.
Fatz says African-American boys have been coming in the store confused to see the owners look just like them.
"The youth when they see us they're shocked," Fatz explained, "That makes us feel good."
They want to inspire kids in the community to hustle and work hard for their dreams – whether it's to own a store or start a business.
Chevy, the couple's friend, says she predicted the store would go viral for all the right reasons.
"It means so much to the black community because we need this in a time where no one thinks that we do things positive," Chevy said.
The store plans on hosting a grand opening event in mid-August to bring the community together.