ATLANTA — It's been one week since a Clark Atlanta University student went missing. Police have since shared the last known images of Alexis Crawford showing her at a liquor store right before she disappeared.
On Wednesday, family and friends gathered for a vigil at her Southwest Atlanta apartment - the last place where she was reportedly seen. Crawford's parents, sisters, and brothers were there to pray for her safe return.
Clark Atlanta President George French Jr. also joined them and said the campus community is devastated by her disappearance. Her family said the last time they spoke with her was Oct. 30.
"I am here representing the Clark Atlanta University family to say to you that we care," French said.
He said he was just with one of the instructors who was with Alexis when she started at Clark Atlanta University.
"We just come to stand with you to say that we still believe and we've got to keep on believing," French said. "We can't give up hope. And I simply say to you, don't give up hope."
He then led the group in a prayer that Alexis comes home safe.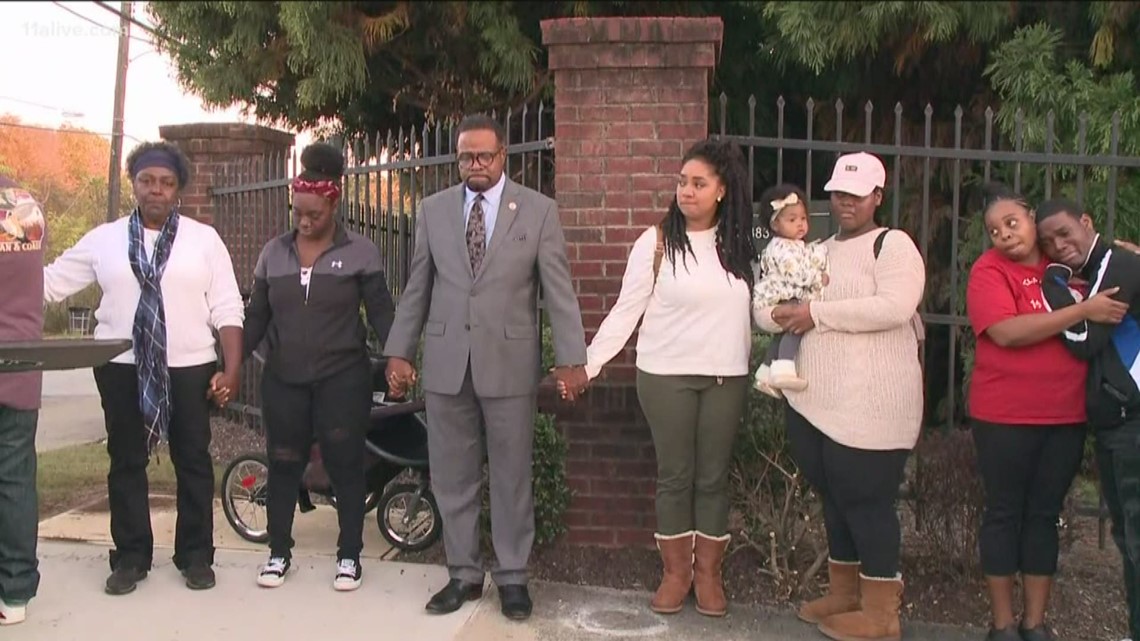 Alexis's father also spoke briefly in a plea to other parents.
"Hold onto your kids, love 'em, talk to 'em," he said. "Appreciate 'em and listen to 'em. Don't stop listening to your kids."
He paused before thanking the large group that was trying to support the family during this difficult time.
Police said they aren't ruling out foul play, or that she may have left on her own as they leave no stone unturned in their search for the 21-year-old student.
As for the family, they're continuing to ask anyone in the community with information about Alexis to come forward and call Crime Stoppers or the Atlanta Police Department.